Who's up for a little fun today? 🙂
Big thanks to Lamps Plus for sponsoring this little rendezvous into fun.
We've been working hard to turn our guest bedroom into one fit for our awesome friends and family. And while my days are spent tearing out the old, framing in the new and insulating as we go. My nights are spent literally dreaming about how things will look when she's all said and done.
A contractor friend of mine said that he goes through all of the steps of his next building project in his sleep at night … and I have definitely been doing that myself with this room. Decorating and accessorizing and hanging things on the wall and organizing things in the closet that I haven't even built yet … I guess it's my mental mood board.
So, I jumped at the chance to do a little lighting shopping on Lamps Plus. It's high time we start getting to some fun stuff already, right?!?!
Now, I know it's not the most avant-garde lighting option out there, but we are in Key West, FL and sometimes function over form is just the way to go … so I acquainted myself with the extensive selection of ceiling fans on Lamps Plus and sent an email to Joel with these links to see which one he would like.
I'm curious which one do you think he liked best, and which one should we choose … let's have a look.
44″ Minka Traditional Concept Oil-Rubbed Bronze Ceiling Fan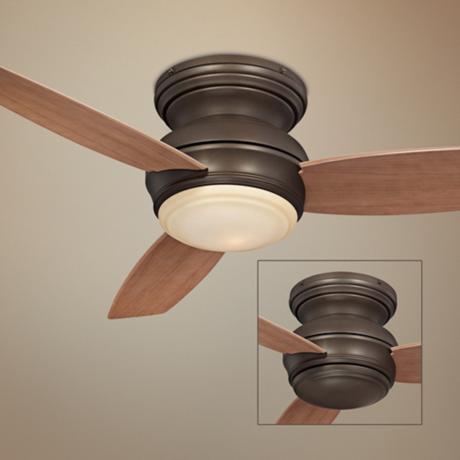 I like the shape of this one, and I really like the oil rubbed bronze finish with the lighter wood blades. We definitely need one with a light kit, too.
43″ Casa Optima Oil Rubbed Bronze Ceiling Fan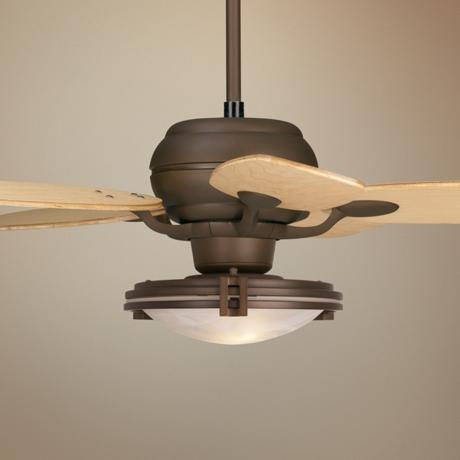 Clearly I'm really drawn to this oil rubbed bronze/light wood color combo. This fan has a few more details that I like around the light, and with the extension rod we could hang it a little lower now that we've removed the drop ceilings to open up the full 9 foot ceiling height.
52″ Acero Polished Nickel Ceiling Fan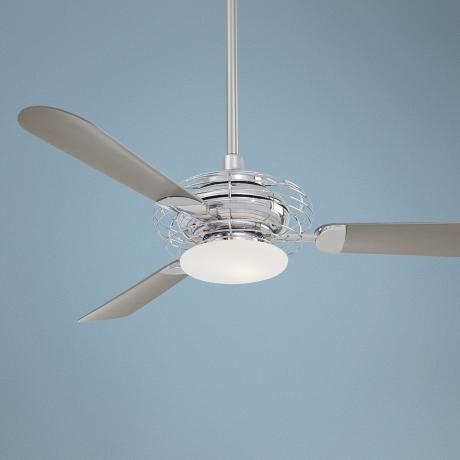 BAM! Totally different, I know. I was just drawn to it. Nice, sleek, clean-lined look, but the cage added a fun element to it … that kind of made me think of a boat … a very vague ode to nautical.
48″ Kichler Celino Brushed Stainless Steel Ceiling Fan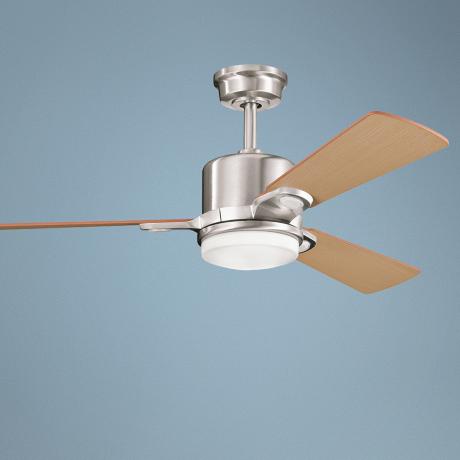 Call me crazy, but I saw this one and definitely saw a boat propeller. I learned with this one that I like the metallic fixture/light wood blade combo even if it wasn't oil rubbed bronze. I really like the simple shape and design, and almost spotlight look of the light.
52″ Fanimation Islander Bronze Ceiling Fan with Light Kit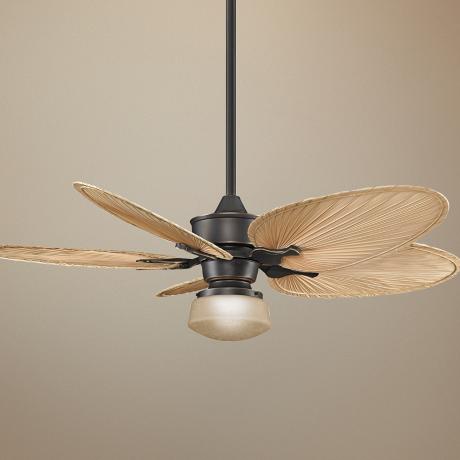 Maybe we want an ode to the tropics? And with a name like "fanimation", what's not to love? And those blades are real palm leaves, how cool is that?!?!
52″ Kichler Talbot Antique Pewter Ceiling Fan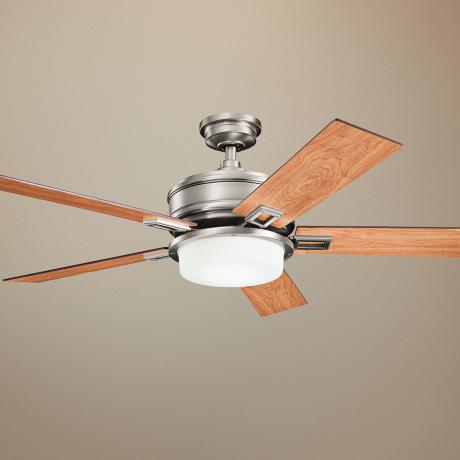 I love that this one is antique pewter. The combo with the light wood blades drew me in again, but I'm not sure how I feel about the blades not being rounded …
52″ Quorum Alta Satin Nickel Ceiling Fan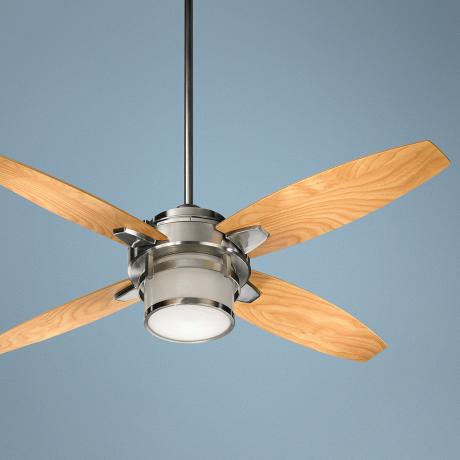 Nautical again? Interesting blade shape, and some fun details on the light.
I know, I'm all over the board. But how fun is it to dream about all of the lighting options … and imagine how it's going to look when it all comes together.
What do you think of the options? I'd love to hear your favorites? And which one do you think Joel really likes?
Oh, and wanna hear about the time we refinished our own floors and framed in a new closet?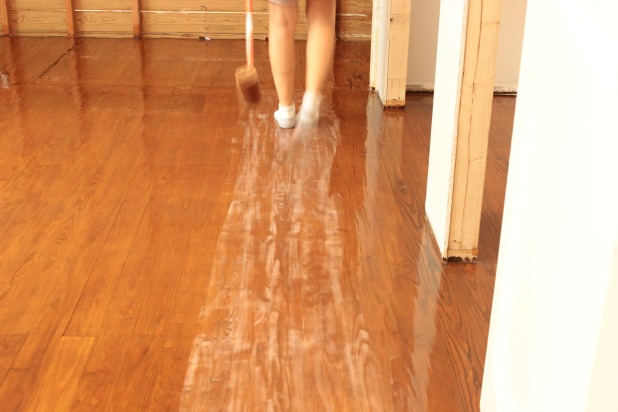 The light coming in the windows in the picture make them look much lighter than they actually are in real life.  We're on day 2 of waiting for the final coat of poly to dry. And we may have rented the wrong sander the first time. And our neighbor may have paid us a visit at 11pm to politely inform us that construction hours end at 7pm in our quaint little neighborhood.
It has definitely been a fun couple of weeks around here. 🙂