If I had a nickel for every time I've said "thank goodness for this little pry bar" I'd at least have ten cents be loaded.  🙂
But seriously, these little guys have proven invaluable so far in our full house renovation process.
It's no secret, I'm a big fan of all things power tool, but if you're looking to make a little investment in a tool and you have some demolition or building projects in your future I highly recommend both the flat edged pry bar and the nail puller, we call the cat's paw, with more claw-like ends.
And, as you'll see in these pics, they are most effective when used with a hammer.
These are affiliate links to these great products we use All. The. Time.
Here are just a few of the ways we've put these babies to use so far.
1 – Remove nails from old drywall.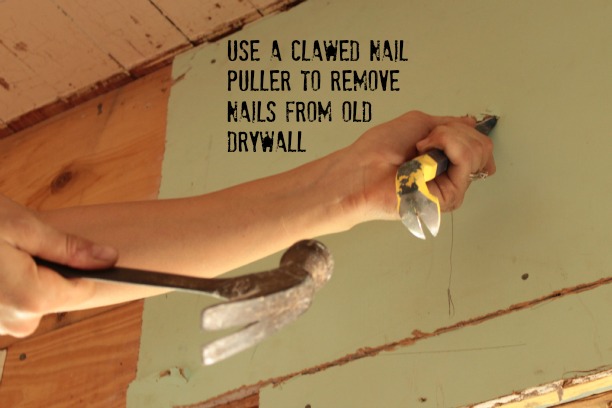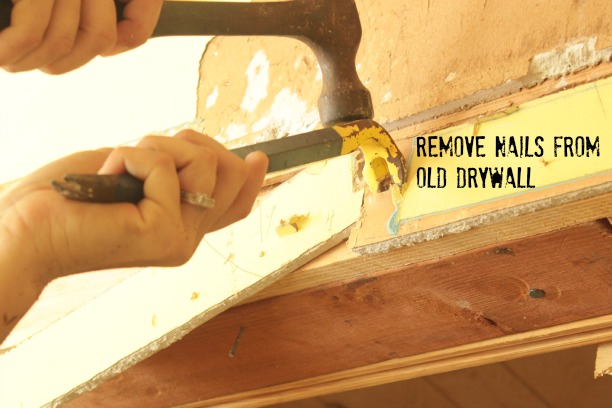 2 – Separate layers of wall and remove old drywall.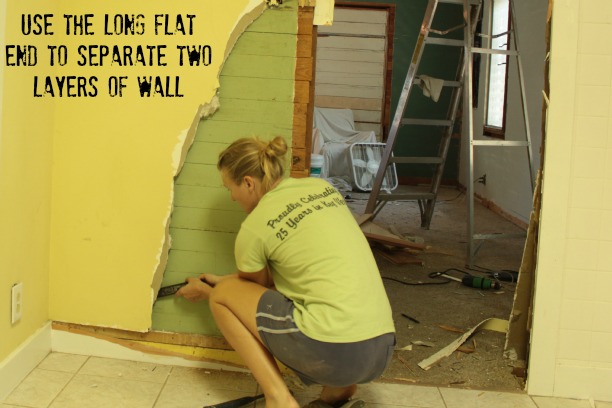 3 – Remove any kind of trim and molding.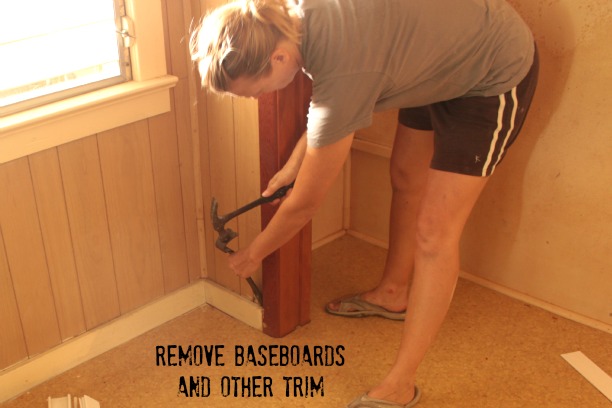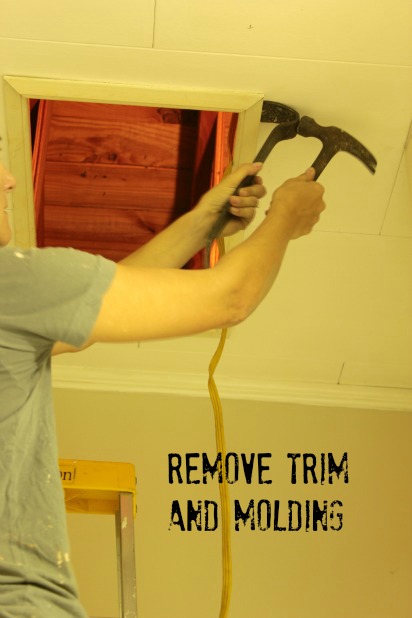 4 – Remove tile.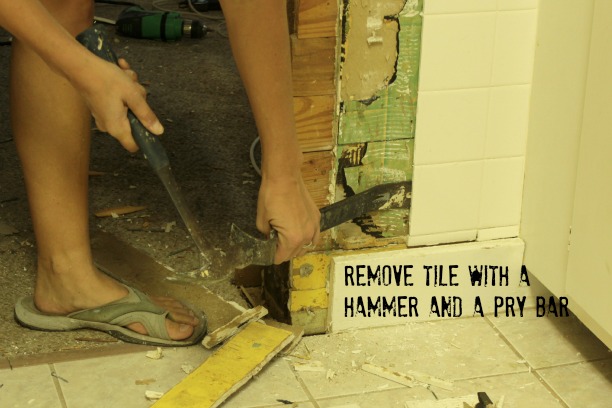 5 – Remove nails from wood.
6 – Remove short wood slats.  (For the longer wood slats #5 definitely works better … unless you're the incredible hulk.)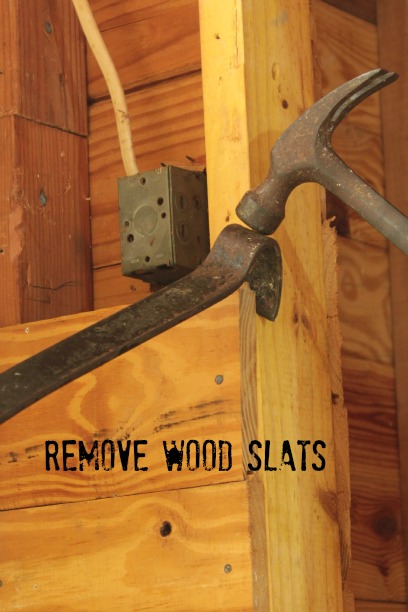 7 – Pry out studs and other framing boards.
8 – Remove the metal track for drop ceilings.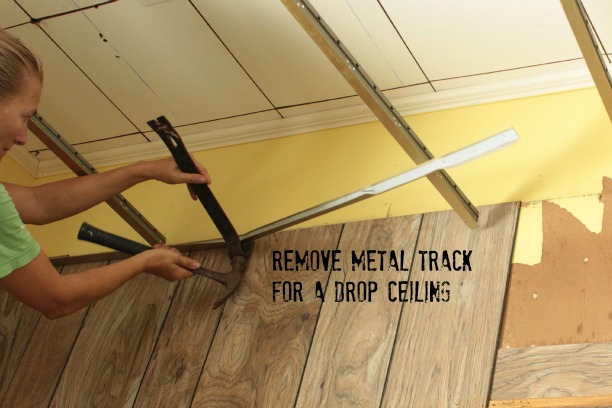 9 – Loosen rusty screws.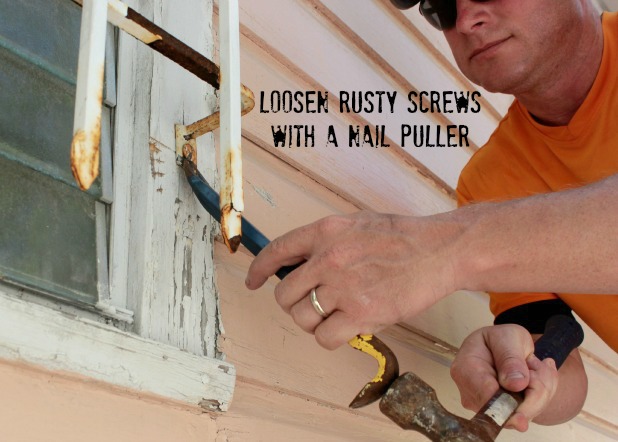 10 – Pry up the corner of a carpet for removal.
11 – Remove carpet tack strips.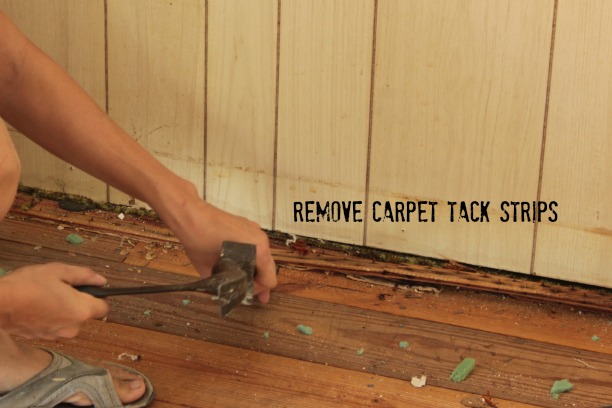 12 – Remove carpet pad staples.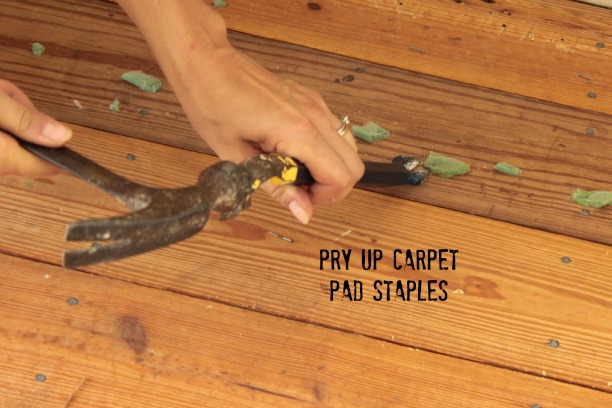 13 – Use as a scraper in a pinch.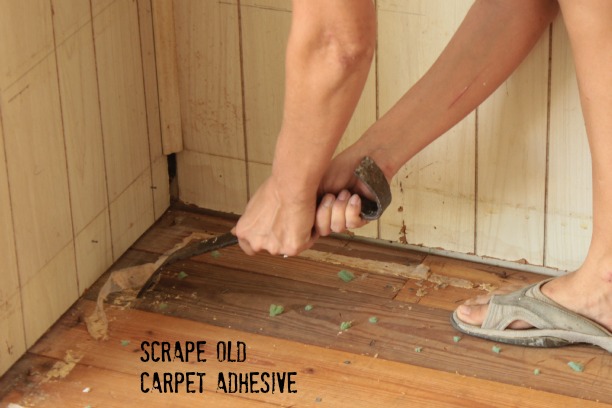 14 – Remove paneling. This short video shows how we've used it to remove all of our paneling so far … even those sections that are held together with those annoying, and seemingly indestructible, little seam connectors. Nothing will stop me from de-panelizing this house. 🙂
We've also used the pry bar to scooch tight-fitting studs and trim as we try to get them in just the right spot.  And we tend to push and pull it every which way to manipulate it to do what we want.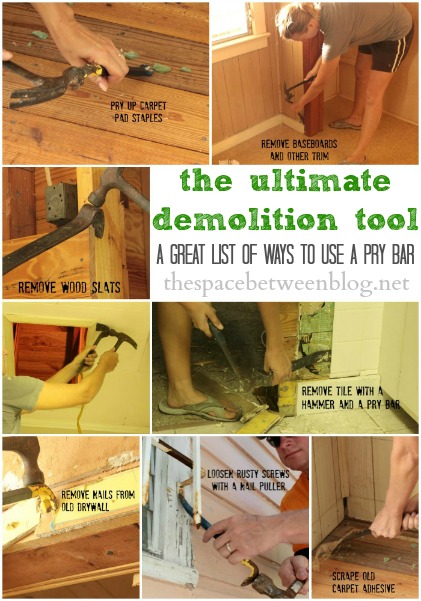 She's definitely the tool we keep closest at hand these days.
What's your go to tool right now?