You guys.  I can not find our front porch light online anywhere.  🙁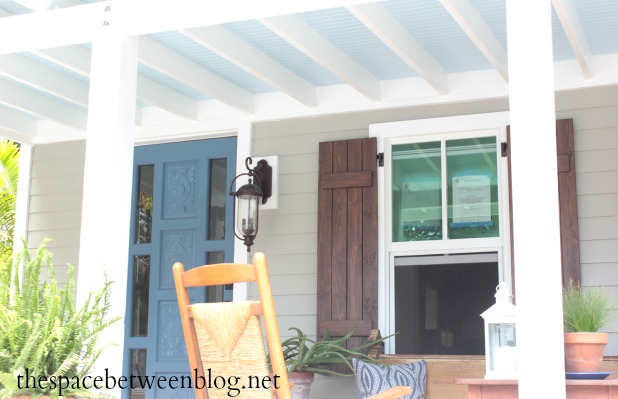 I bought it many years ago when I spotted it on a clearance table at Lowe's in Maryland.  It was probably 2007 or 2008 and we were renovating a fixer upper to rent, I was basically snatching up anything I found on clearance with the mentality that even if we didn't need it that day it would be used as part of an upgrade down the line.
That's how I scored about 30 of these great handles for $.50 or less around that same time.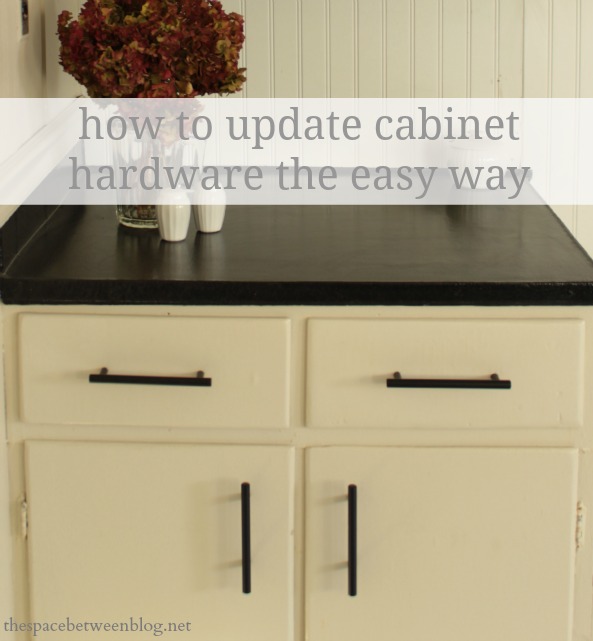 That's just one of the updates we made to the rental house, you can find everything we've done there here. Think super economical, low-budget upgrades like an inexpensive wood slat cabinet backing, newspaper as wallpaper and a DIY countertop transformation.
But, we never did get around to updating the front light so after hanging around in storage while we lived in Curacao she found her way to Key West and in a somewhat incognito move we updated the porch light without any fanfare shortly after we moved in.  Here she is back in the day … let's take a moment of silence for the old windows, peach paint and that faux brick.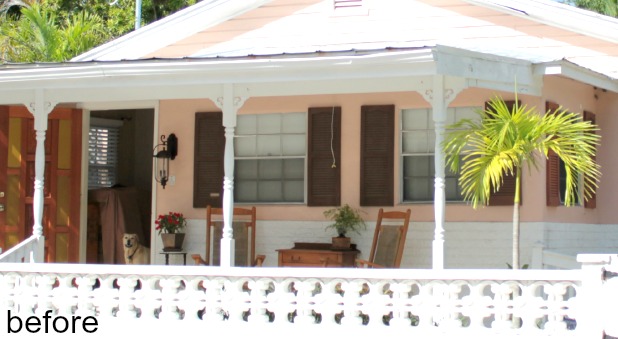 I did actually hold onto the box for a while after installation, you know "in case someone asked I'd have the answers" about the light.  And then it got a little crazy around here and it was right around when we could see the sky through our living room roof that the box found its way to the trash.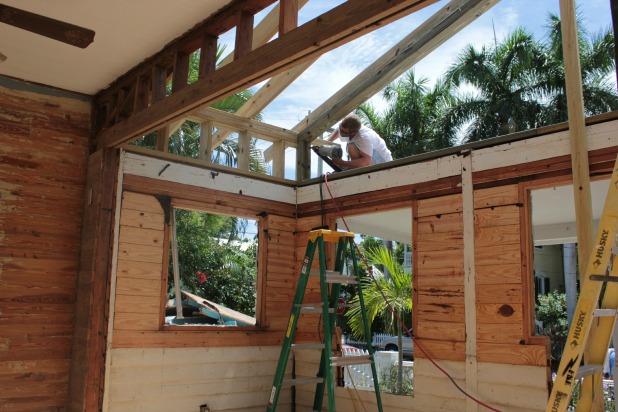 I'm sorry!  Because a bunch of you have asked about it and I can not find it anywhere.  🙁  Here's what I do remember, I think:
it is Portfolio brand
it has a funny finish name like "antique bronze" or something, it goes with the oil rubbed bronze hardware we just installed on the door enough, but not perfectly
it take 3 chandelier bulbs, and is so bright we call it "the beacon" and actually only keep one bulb in it, seriously, its bright  🙂
Here's a close-up to show the color compared to the ORB keyless entry and door knob.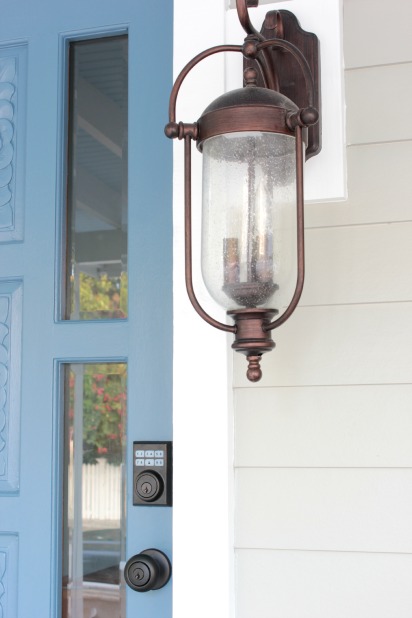 It looks dramatically different in this shot, but it's not one of those things that sticks out in real life.  It might bother some people, but considering we didn't even notice we have an outswinging door it's safe to say this is the kind of thing that doesn't matter to us at all. #possiblylaidbacktoafault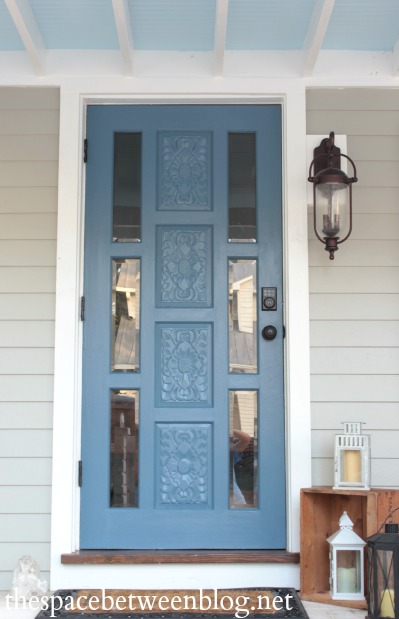 So, I'm wicked sorry I don't have any more specifics, but as a consolation, I've put together a list of lights I would totally buy today if we needed one.  Check 'em out and let me know what you think, there are some affiliate links included here.
Lite Source Lamppost Outdoor Wall Lamp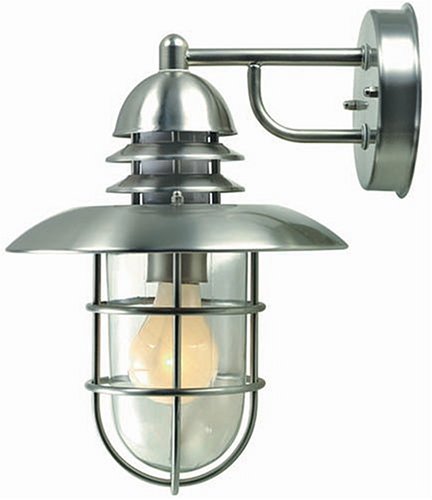 Craftmade Hanging Lantern – If we needed an outdoor pendant I would totally buy this one.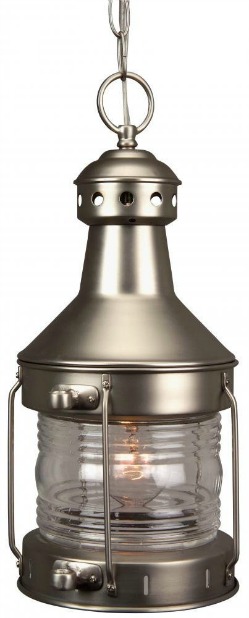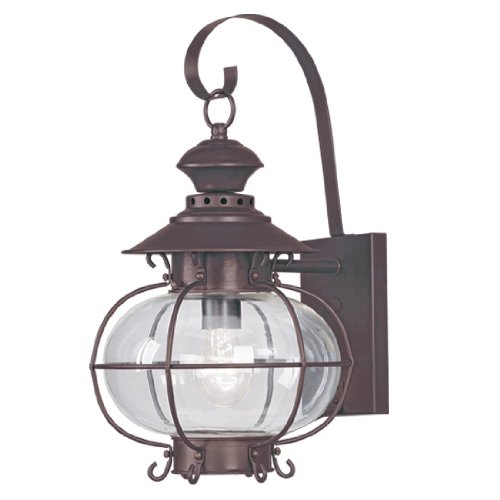 Sea Gull Lighting – This color seems very similar to ours, maybe ours is antique copper?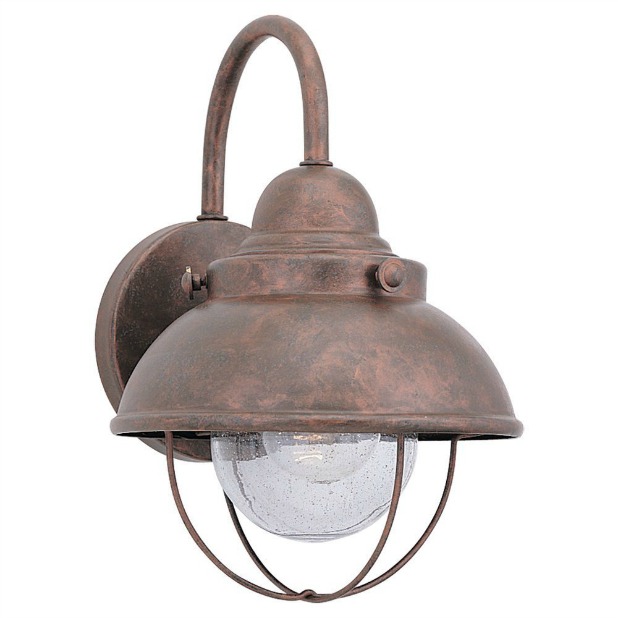 Kenroy Home Hatteras – Clearly I like the "glass globe in a cage" look.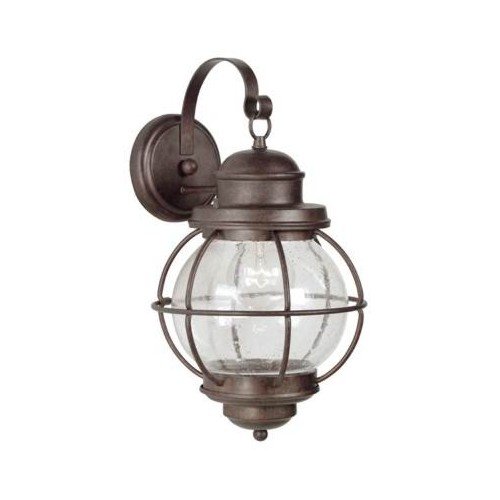 Progress Lighting Lantern – I am in love with all things copper right now!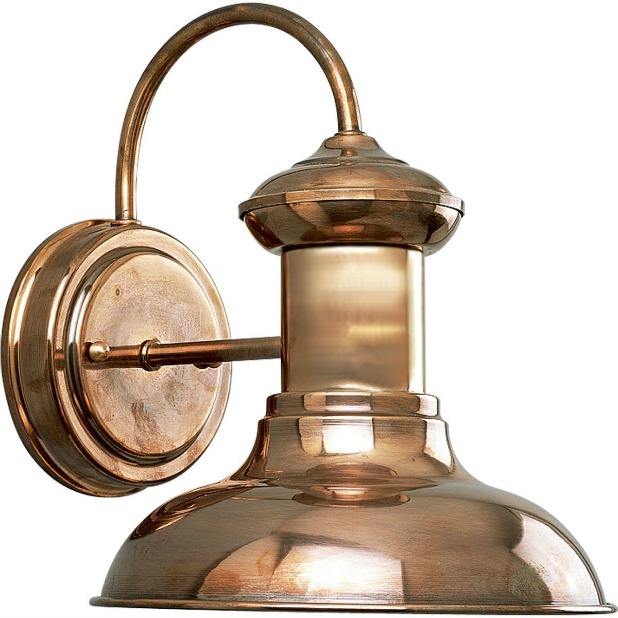 Quoizel Carlton – This one is a little bit different, but I'm drawn to it for some reason.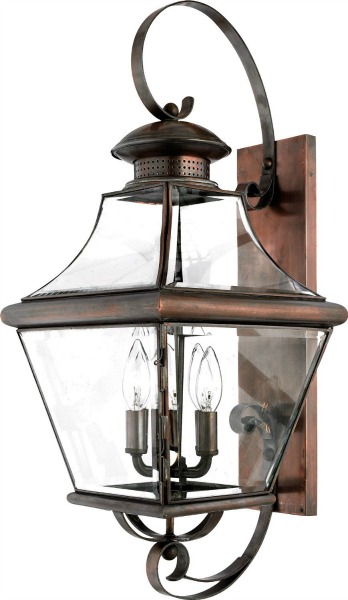 Cascadia Lighting Nautical Burnished Bronze Outdoor Wall Light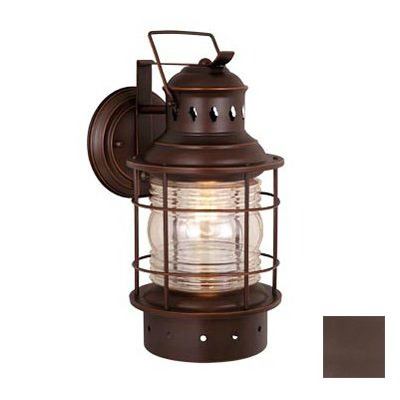 Portfolio Caliburn Oil-Rubbed Bronze Outdoor Wall Light – I feel like we need this one somewhere.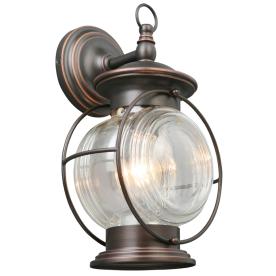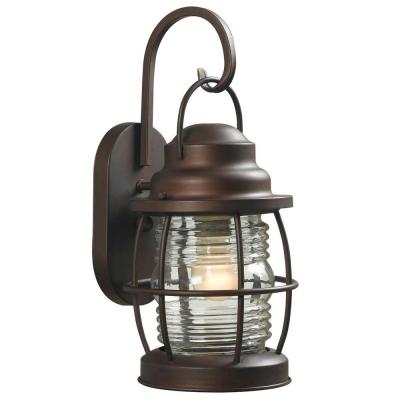 Progress Lighting Beacon Collection – I wonder if it's as bright as our beacon.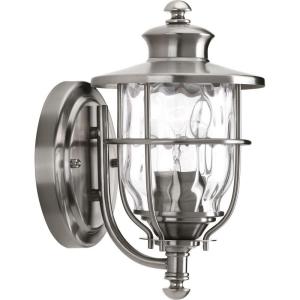 Anyone in the market for a new outdoor light?  Or shopping for something else entirely?  I am spending a great deal of time looking for just the right bathroom features, who knew there were so many options for, like, everything?!?!