This post could also be titled "proof that we're not that observant".
Because we didn't notice that our front door opens out, instead of into the house.  But you guys noticed it the first time I posted a picture of the front of the house over a year ago.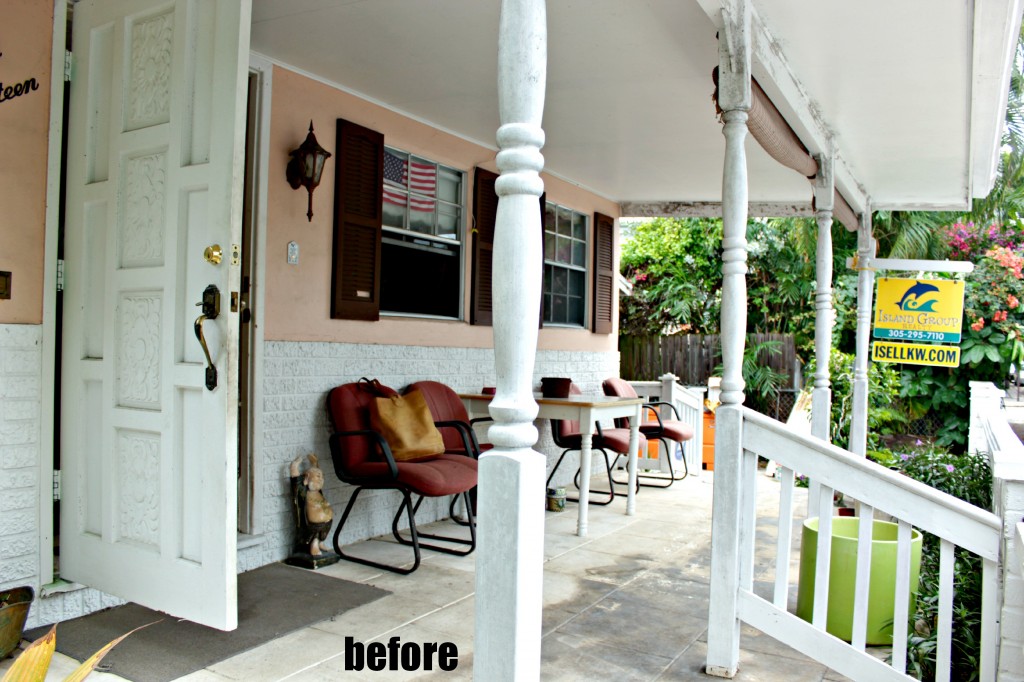 I had forgotten about the Buddha.  🙂
And we also didn't notice if that was odd at all.  The door opening out, not the Buddha, we knew the Buddha was odd immediately.  But, how did all of our other front doors open?  Other than Curacao it turns out that most front doors open into a house.
But I feel like you knew that already … because that might be the most frequent comment about our front door.
It's not about the glass door panels, or the colorful new look inspired by Key West, or the hand crafted painted etching. Or even the blue painted beadboard on the ceiling.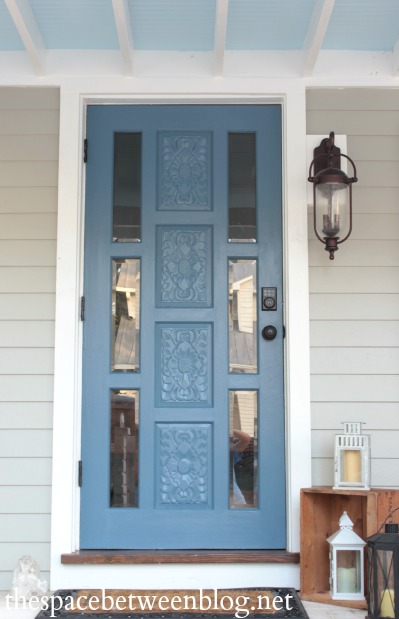 The most frequent comment is about the security factor with our door hinges on the outside of our door. That the hinges are easy to remove making our house easy to break into.  I didn't like the sounds of that at all so I did a little digging on the topic.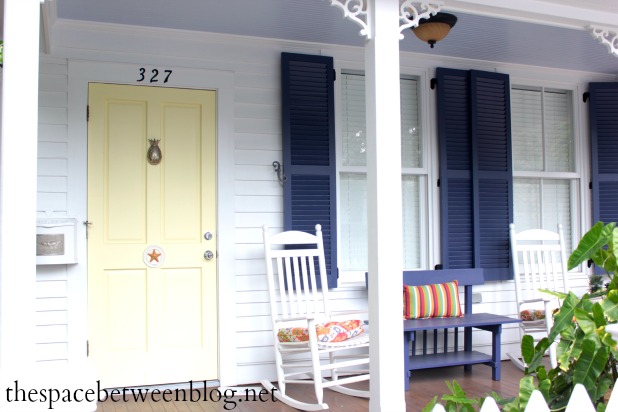 Turns out that the doors opening out here, and in other hurricane prone areas, is in itself a security feature.  It is by design to prevent the doors from being pushed into a home during heavy winds or flooding from any type of tropical storm or hurricane.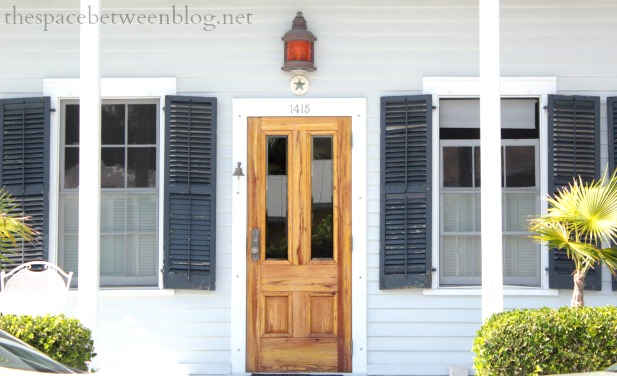 And the hinges are special outswinging door "stud" hinges like these.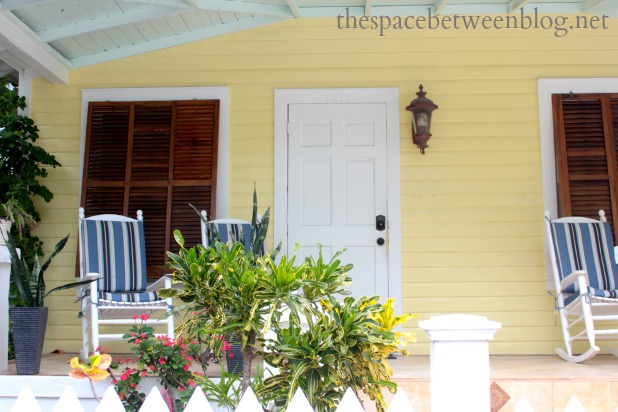 And this discussion brings us full circle back to when I first posted about updating the front door and proclaimed "when something looks good in a photo doesn't mean it really looks good in real life".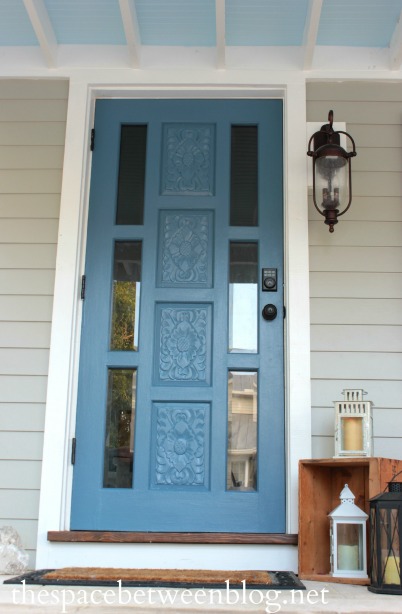 We had every intention of updating the door hinges when we did all of the little front door upgrades, but we couldn't get the darn old hinges off.  Ummmm, I guess the security feature works.  🙂
So I just sprayed a bit of ORB spray paint onto a paper plate and used a small craft brush to paint on the look of ORB, like I did when I updated our old door hardware without removing it.  They are very imperfect up close, but we're still holding out hope of one day installing the new hinges we already bought.  One day when we're more mentally prepared to be outsmarted by a small hinge.  🙂
In the meantime I say thanks for all of the concern for our safety, and for being so observant that it only takes a few photos for you to realize something we didn't notice … about a door we walk through about a dozen times a day.  🙂
Have you ever had an outswinging door?  Heard of any other reasons than the old wind/water problem?
And if you want to take a virtual vacation this weekend click on over to follow me on Facebook, Instagram and Twitter because I'm heading off on a girls' weekend with some of my favorite gal pals and we'll be sharing all of the fun in the sun as we go.
Happy Weekend!