Hey hey!  Happy Hump Day!
Just because it's one of my favorite parts of the new look on the front porch I wanted to show you a quick upcycling idea.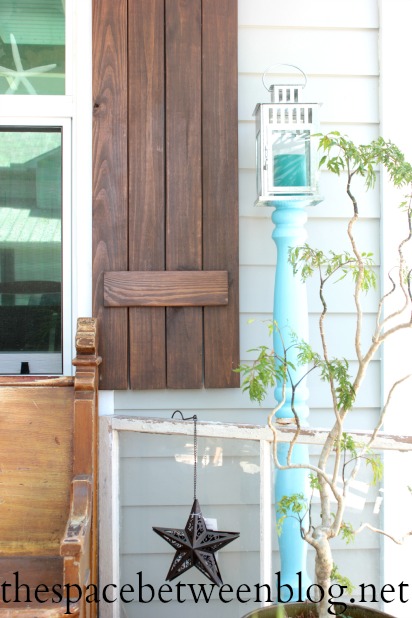 I took part of one of the posts that we replaced a few months back with a chunkier, 6 x 6 post, spray painted it aqua and put a lantern on it.
Couldn't get easier.  Really.  The lantern was a lucky $6 clearance find at IKEA.
Here's a look back at the old porch with the old posts, that quite frankly look a little puney compared to the rest of the porch.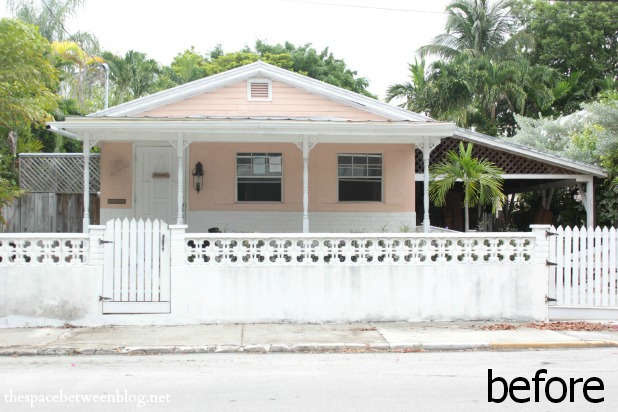 I used my miter saw to cut the post to a good height and I just set the lantern right on top.  I worry with the wind around here sometimes that it will blow over so I didn't adhere the lantern to the post.  But the Elmer's ProBond that I used when we added glass door panels to our front door would be perfect for this application.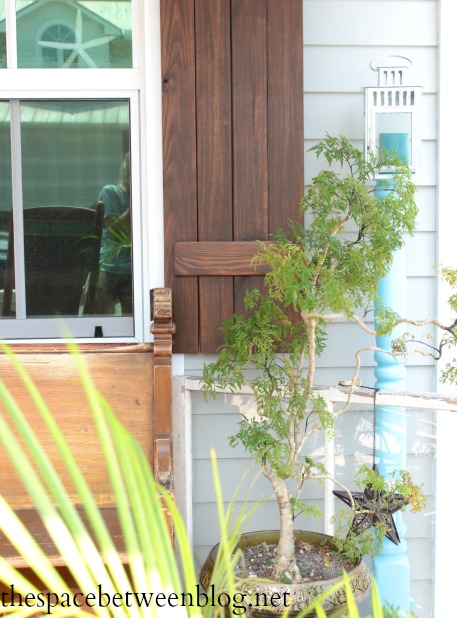 How's that for an easy project idea?  And how about that potted bonsai looking plant that isn't doing so well?  I didn't realize how much "less lively" it is today than it was a few weeks ago when I took the first front porch pictures.  :/
The chippy, old window I found on the side of the road works great to round out that corner without blocking the view.  The hanging star is something we found at Kmart and has a little LED light in it.  And the aqua is the same Rustoleum spray paint I used on the chair at the other end of the porch.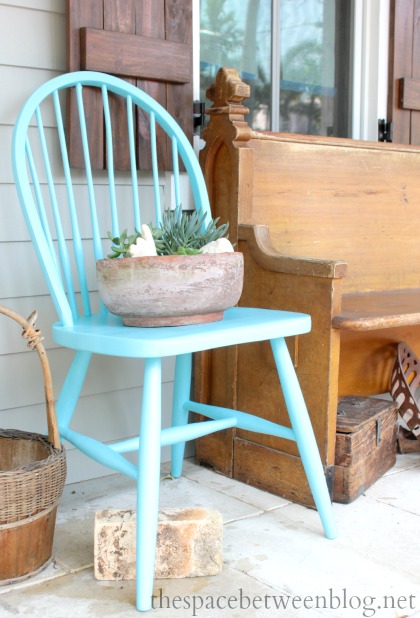 Joel and I both found ourselves sitting out there to call our moms on Mother's Day.  Comfortable surroundings and good cell reception.  Bonus!
You reusing any old posts lately?  Have any new upcycling ideas to share?
If you're looking for more you can see more DIY front porch makeover details, how we're trying to stay organized during the full house renovation or check out our outdoor up lighting … which got a little upgrade the other day, too.  Joel added another light under a new palm tree without me even noticing, that's how easy it is.