Ok, we've got a little debate going on in this house and we need your help.
This is serious business people.*
*this is not one bit serious
What would you call this … area?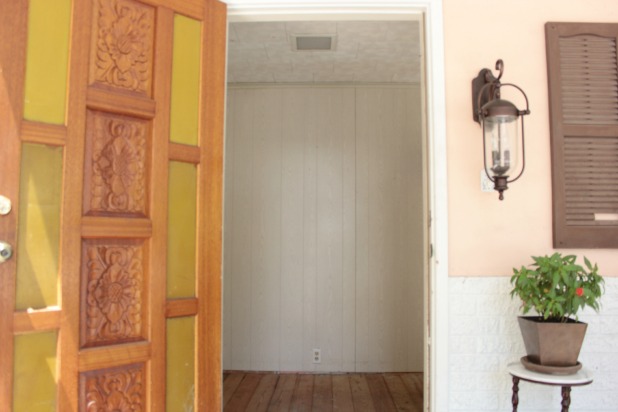 It's not really a room.  It's right inside the front door but it's not really a foyer.
Joel wants to call it a mudroom.
I think that's stupid.
I want to call it the entry.
He thinks that's stupid.**
**he doesn't really care, but is sticking with his mudroom idea to piss me off be funny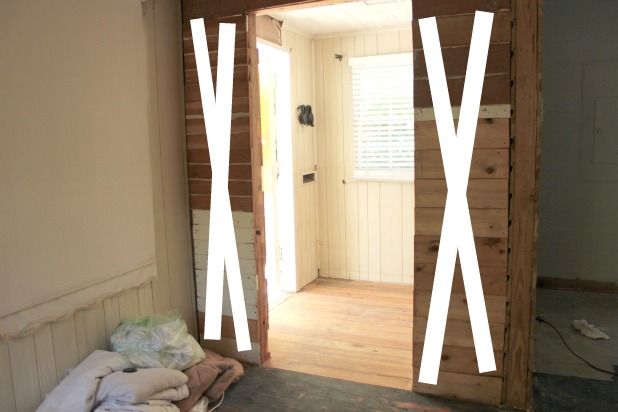 So, I ask, what would you call it?
And, more importantly … ***
***this really is important to me
What would you do with the floors?
They are wider wood planks than we have in the rest of the living and dining combo room.  They are nailed in and not a traditional tongue and groove floor board, so it would be great to camouflage or cover up the nails somehow.  And we're thinking about taking out the sections of wall on either side of the doorway.  You know how we like a seamless doorway from room to room.
But that will leave us with more evidence of imperfection in the form of 'there used to be a wall here' boards.
Right now these boards are the same height as the rest of the wood floor so I don't really want to put anything on top of them, like tile or anything.  And it'd be nice to not pull them up.  Even if we replaced them with tongue and groove flooring it still wouldn't match the aged, weathered wood that is in the living room, right next to it.
I'd much prefer an 'embracing the imperfections' look than a 'pretending it all goes together' look.  You know?
So I was thinking about painting them.  I've seen some great painted wood floors …
Maybe stripes?
(Apartment Therapy)
Or a stencil or pattern?
(source)
Or just a solid color?
Clearly I didn't find any inspiration pictures for other small rooms.  This entry is about 5 square feet, so anything we would do would need to be a much smaller scale.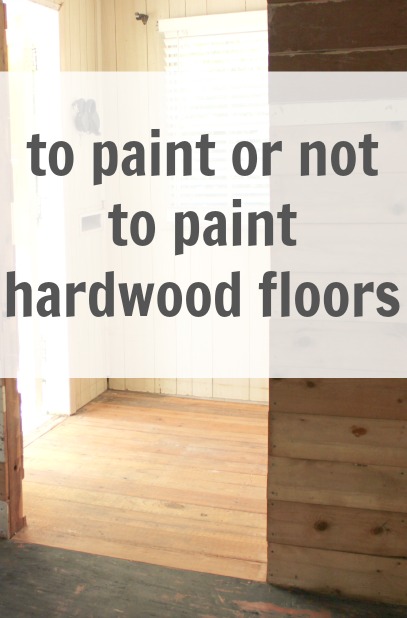 But I'm just brainstorming here so let me know if you have any ideas.  And help me win weigh in on the 'what should we call this room' debate.  And more to come on the rest of the living room / dining room floor situation soon.  Let's just say I am a little more than excited at the thought of actually moving furniture in here next week.  Imagine that … actually living in our living room.  I. Can't. Wait!
And we did successfully relocate the two switches we needed to complete the enlarging of the kitchen doorway.  This one is totally thanks to Joel, he's the resident electrician.  And we have so many little electrical upgrades like that in the works.  And we're anticipating some major details on that front to come with the kitchen upgrade so stay tuned if the thought of power gets you electric.  (Bad pun intended)
And to get caught up on the other updates we've made so far in the Key West conch house renovation (like stripping wood slat walls, yardscaping our tiny garden and enlarging our attic access) go right here.
Update:  See what we ended up doing here.  Spoiler alert, it's not paint.
… you can also find us here …