Well, I do have to say that I was super flattered by all of the great responses on the scraping carpet pad post saying that you think we can totally DIY the refinishing of our own hardwoods.  Thank you for that!
Would it be inappropriate for me to agree?  😉
Seriously, if we were just dealing with the floor that has the glued down carpet pad, we would totally tackle it.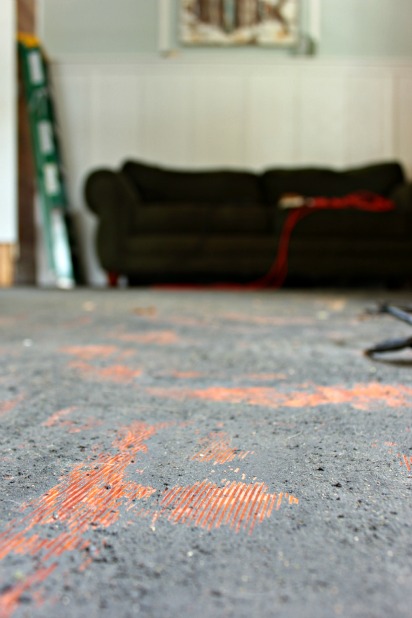 And we are pretty sure we have unfinished hardwood floors in both bedrooms that we'd love to get our hands on and refinish DIY style.
But this vinyl tile adhesive is cray-cray people.  Honestly, you can't even really tell there are hardwoods under there.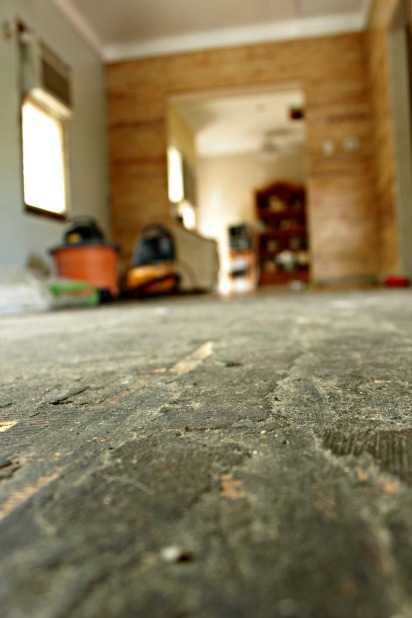 And we were referred to a well-respected 'floor guy' in town who is working with us on price.  Since we're willing to do as much prep as possible (removing the layers of carpet and glued down pad as well as removing the vinyl tiles and baseboards – by removing baseboards I mean not installing them yet) and potentially even the finishing stages (like staining or painting depending on the quality of the wood once it's finally uncovered and top coating) we feel like we're still doing our DIY part and not taking on more than we should in this 'project unknown' category.  And still saving somewhere between $2-$3 a square foot when all is said and done.
The plan is to keep a close eye on his work and essentially get a first hand tutorial to capture in my DIY loving brain and store for future reference.  🙂
So with that, this is what's going on around here this week.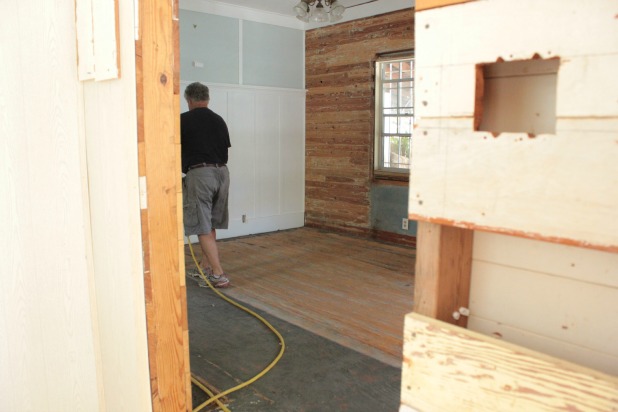 In preparation we removed 2 layers of carpet and the glued down carpet pad, the vinyl tiles and as much of the vinyl tile floor adhesive as we could (what we learned about asbestos exposure coming soon) and covered up our newly installed HVAC vents.
I just cut up an old sheet and triple/quadruple layered it and slapped it up there with some Frog Tape.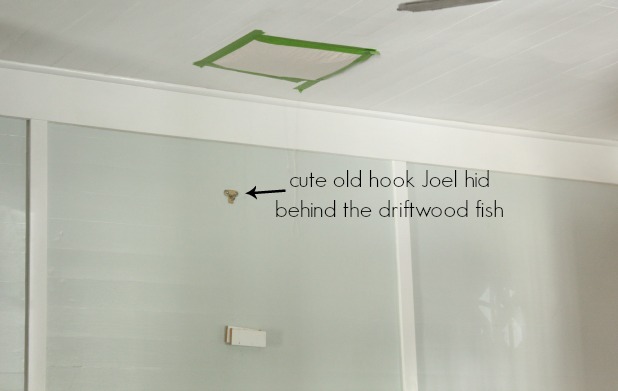 Apparently the process of cutting up the old sheet looked a little more like a dog bed making assembly line to one in particular black dog.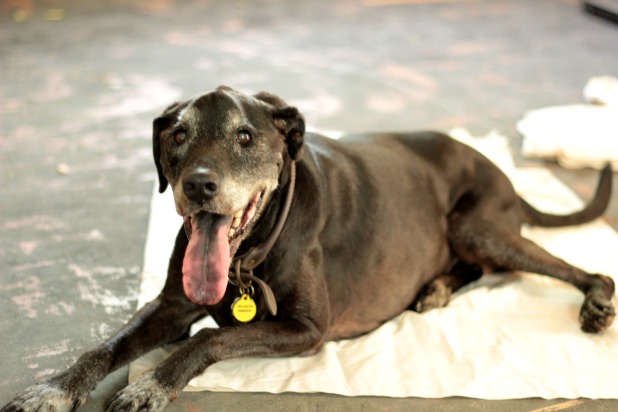 And because I love gratuitous pictures of my puppies.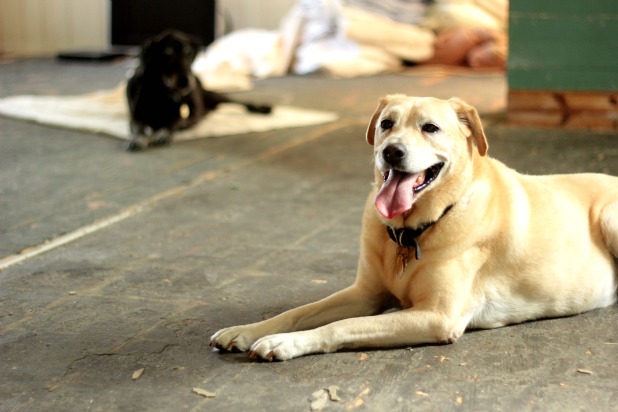 They had recently been spooked by the compressor for the nail gun so they were staying right under foot.
We used the pneumatic stapler to attach a double layer of sheets to the entryway to the kitchen to keep out as much dust as possible.  I actually used as little pressure as possible so the staples wouldn't be totally embedded … making them easier to remove.  It was around a psi of 30 lbs and I stapled as close to the opening edge as possible so the staple holes will eventually be covered up by door trim.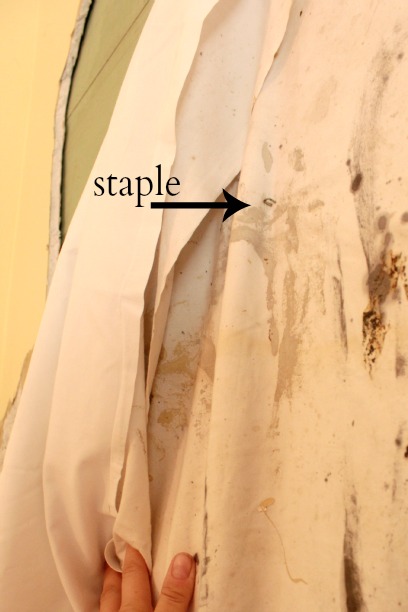 Just to think that we started here in the living room …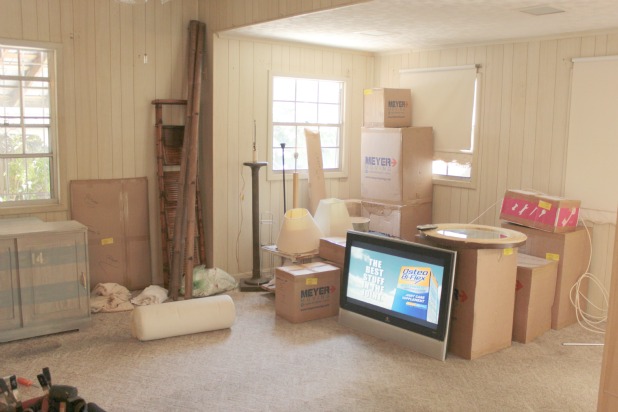 … and here in the dining room …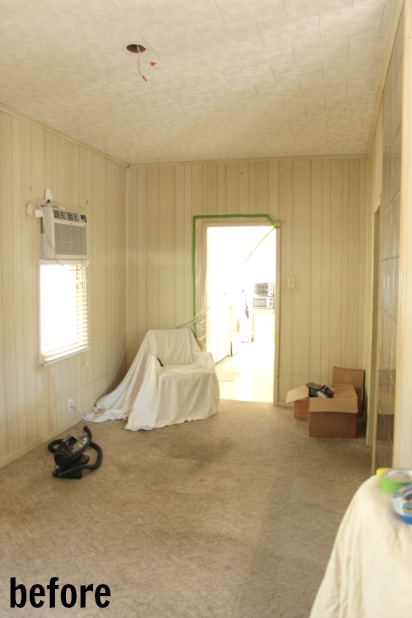 … and in the next couple of weeks I will be setting up furniture and accessories and things we've had all boxed up for years.
Ahhhhh!!  This is my kind of excitement!  Who's excited?  😉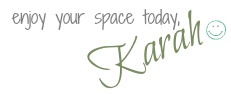 … you can also find us here …