Dear Previous Owner of our Key West conch home,
Specifically the owner who thought it was a good idea to cover up beautiful hardwood floors with carpet …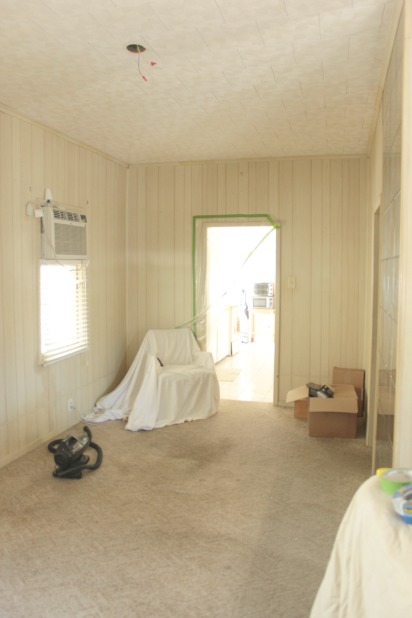 … thank you.
Because of you I do believe our beautiful hardwood has a better chance of being in good condition … which is more than I can say for the stank carpet.  #totalgrossness
You most likely saved the beautiful wood from years of wear and tear and use.  You protected them and preserved them …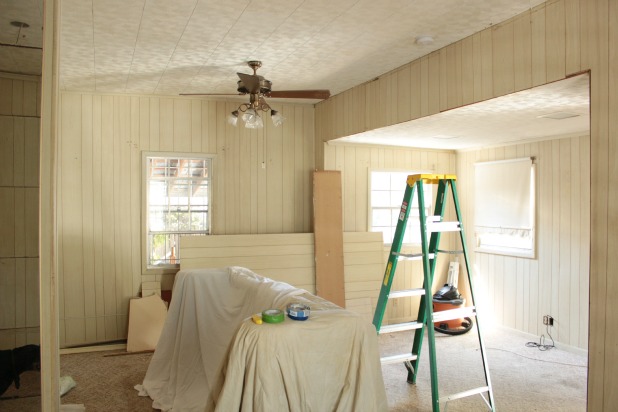 … just for us.
I think that is more awesome than words can express.
But, can I ask you just one question?
Why, oh why, did it seem like a good idea to glue the carpet pad directly to those beautiful hardwoods?
#puppyphotobomber #longexposureinlowlightcreatesextralegs
I'll give you the benefit of the doubt … maybe it was before the era of the tack strip … because I see that you progressed to the tack strip when you decided to add a layer of berber right over the fabulous orange you chose originally.
Or were there two previous owners conspiring to bury those hardwood floors too deep to find?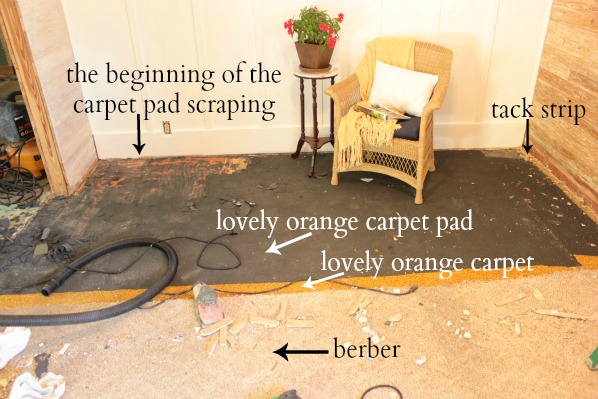 But, really, I so appreciate that you saved the hardwood for us.
My arms and shoulders don't really appreciate the glue … but they'll get over it.
Just like Mico will get over me getting rid of all of her padded laying grounds.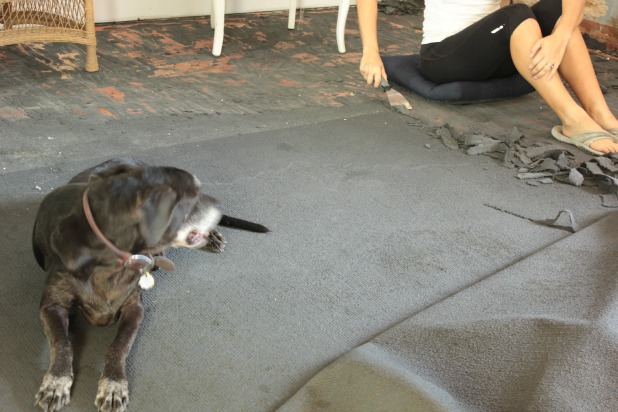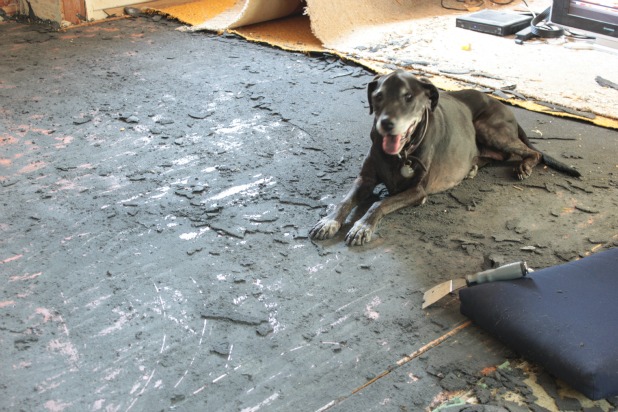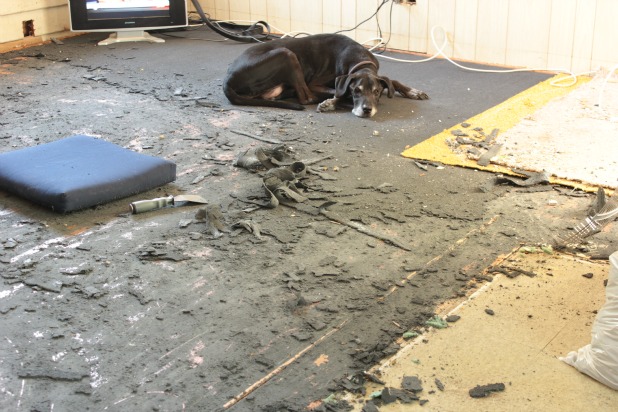 Just in case I haven't mentioned it recently … I am madly in love with that black dog.
If you've been blessed with your very own glued down carpet pad over hardwood floors you are preparing to restore, here are a few things I learned along the way.
Settle in and get some padding for yourself, this project will take a few days, I used a patio seat cushion that's navy … which leads to tip #2
This project will be messy (so don't use a good, light colored sofa pillow as your cushion), in a bits-and-pieces-of-carpet-pad-everywhere sort of way.  After I woke up to those bits and pieces in our kitchen and stuck in our bath mat and just fluttering around the house I learned to shop vac up (using one like this) at the end of everyday, a little extra cleaning each day = a little extra sanity for not only me, but Marley.
We used an angled scraper like this one.  It has threads in the end of it so you could screw in a pole, but I was more comfortable sitting down and felt stronger without the added length.  And who doesn't want to feel stronger?  🙂
After some trial and error I learned that I was able to scrape up longer strips (which is so much more fun and efficient than little bits) of the padding if I only tried to scrape about 1 inch wide strips.
Be sure to use the scraper flat to the floor so you don't gouge your hardwoods and scrape in the same direction of your wood slats.
I worked from one side of the room to another scraping 1 inch wide strips about 15 inches long.
Then just tear the scraped strips up and directly into a garbage bag.  And repeat until you're done.
It really is more time-consuming than difficult but every once in a while I needed a break so it was a good project to work on a few hours a day for a few days in between other projects.
But wait … there's more … and not in a good way. 😉
In the living room we had the glued carpet pad and double carpet to contend with …
 … in the dining room, under the berber carpet and a very easy, what I would call "normal" carpet pad to remove … you know … rip up the light weight pad, removed the staples that had held it down and done …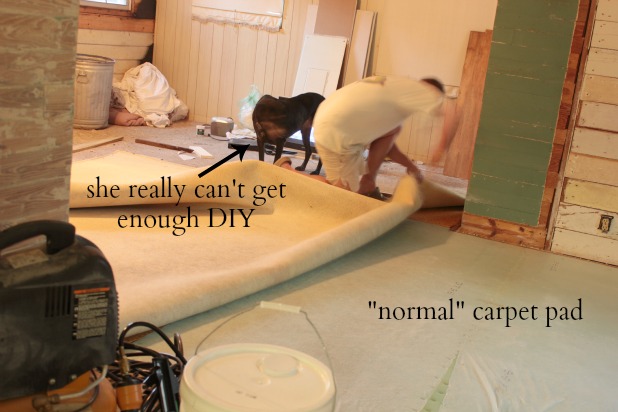 … and by "done" I mean left with about a 200 square foot section of asbestos vinyl floor tiles.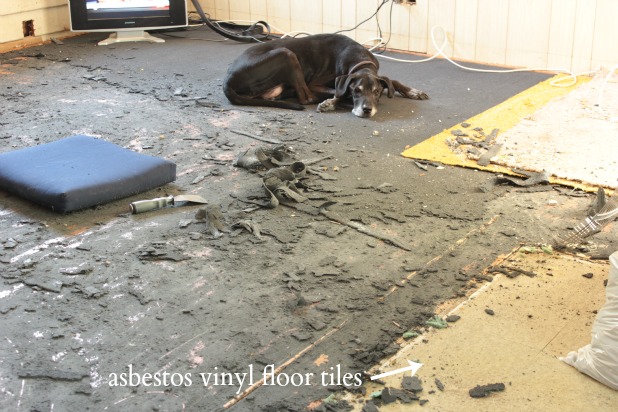 So we're now in the process of researching our best options for taking that up without poisoning ourselves.  We'll be sure to keep you posted on that.
And we're leaning towards having the hardwood floor professionally restored because there is still so much gunk on them, and we've never done it, and it's the biggest room in the house, and the first room you see when you walk in, and not that we need anymore reasons … but we just don't want to totally screw it up.  🙂
 *post contains affiliate links