Free diy gift tag upcycle idea.
And so easy it's shameful.
And free, so it's awesome.
Take last year's holiday cards, minus any photo cards, sentimental cards you want to keep and inappropriate cards from your crazy uncle.  Just me?
Grab a pair of scissors, a single hole punch if you've got one (I saw them at our Dollar Store recently) and some twine or ribbon.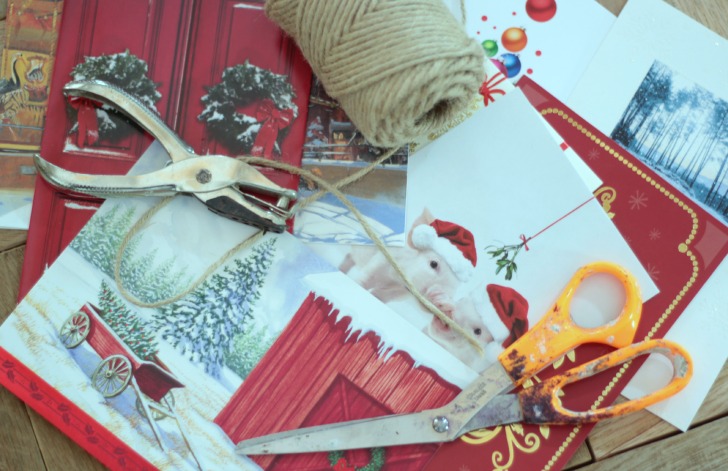 Cut around the pretty images and words on each card.  Nasty old scissors are not a requirement.  I think that's a bit of thinset from the bathroom tiling project mixed with some floor stain … I may have run out of cotton rags mid-stain and needed to cut up another t-shirt.  #AlwaysPrepared…Enough-ish  🙂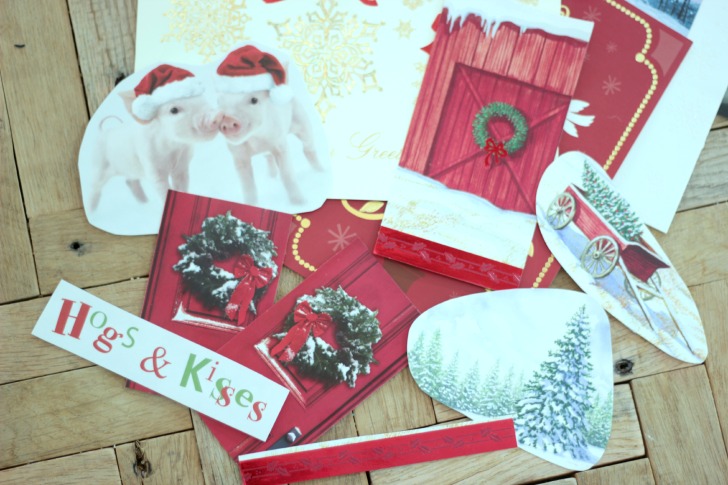 Punch a hole in each tag and tie some twine or ribbon through the hole and onto the ribbon on your package.  Or tape the twine to the package.  Or tape the tag to the package.
You get the idea.  🙂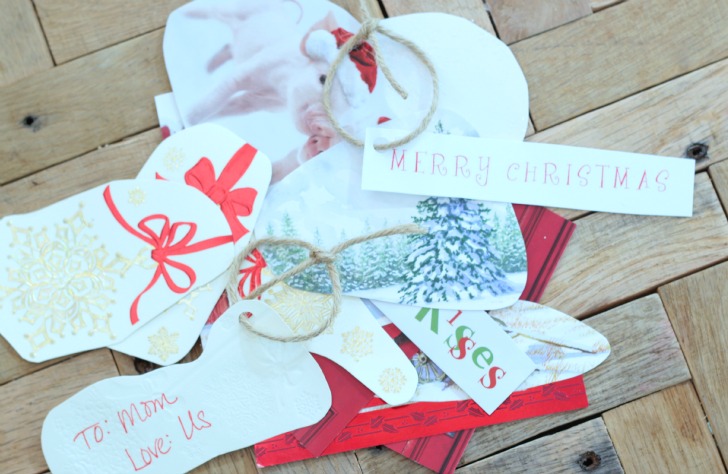 How's that for another "use what you have" idea.  So far we've made a pallet wood garland and a canvas table runner.  Everything has been simple and free, that's my kind of holiday decor.  🙂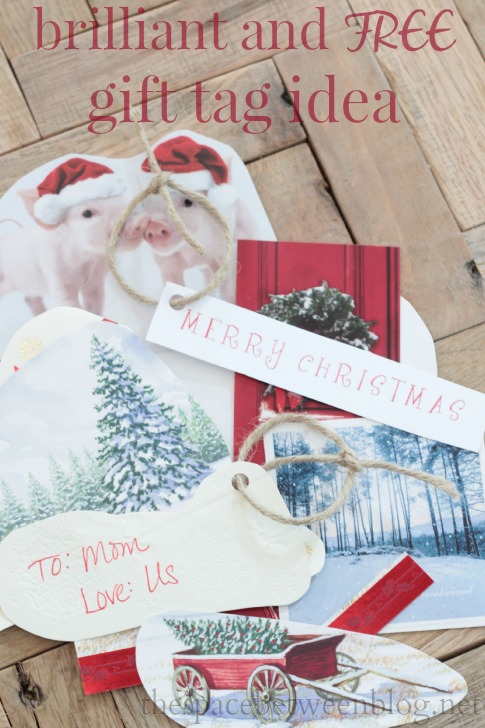 I've had so much fun making new things with stuff we had hanging around that I gathered a group of some of my favorite bloggers and I said "Hey, why don't you do something awesome for the holidays with stuff you already have and we'll share all the great ideas with our readers."  So, if you haven't been to Jessica's yet you should get started over at Decor Adventures and from here be sure to visit Jaime at That's My Letter.  She always makes great stuff and is a whiz with power tools. She's one of those girls I would love to hang out with and build something.
That might sound weird.  But it shouldn't.  Promise.