Well, that title doesn't really leave much to the imagination, does it?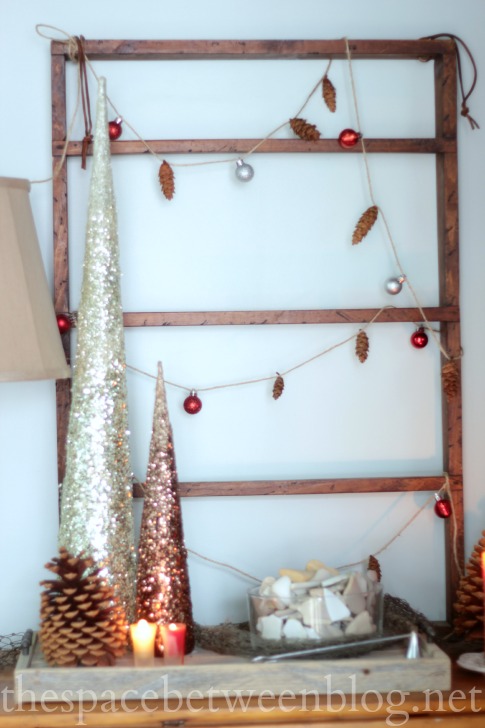 And the pictures don't really do it justice.  But it is actually super cute.  You're just going to have to trust me.  🙂
I had a little package of mini ornaments that I used to make super easy wine charms (you should check them out here) and with the leftovers, a few scented pine cones and the help of a hot glue gun and jute twine … a garland was born.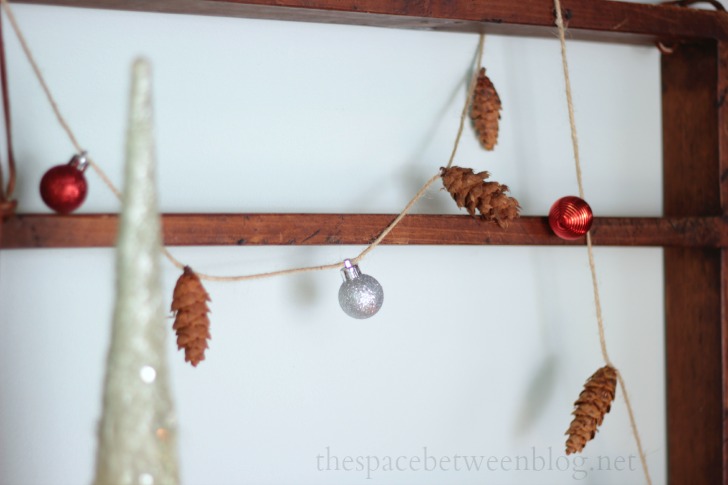 I don't know about you but I never really "got" garland.  I never felt inspired to make one and didn't really understand the craze.  But for some reason this year it seems to be just the right thing to make it feel festive around here.  It's kind of like a necklace for your house.  So our house if officially all dressed up and ready for the company holiday party.  🙂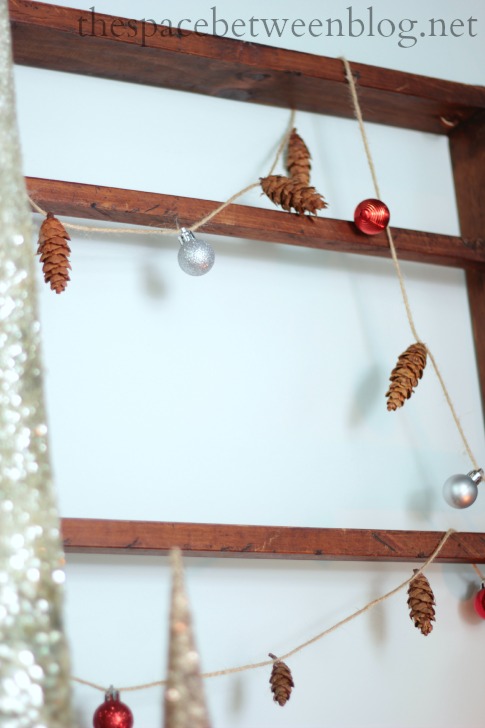 I got the wooden rack back in the day from my mom.  I've used it to drape fabric scraps on and hang herbs to dry.  I love the look of it so I've propped it up on the table that is just inside our front door and the garland just adds a bit whimsy.
Those glittery trees are from Ross, total impulse buys, but I think they were $3 and $6.  Considering that all of the other supplies I had on hand and left over from other projects I don't mind a little investment in a little glitter.  But I bet they'd be super easy to make, create a cone shape maybe with a thick piece of paper (like a cereal box maybe) and then cover it in glue and glitter.  Or just buy them.  🙂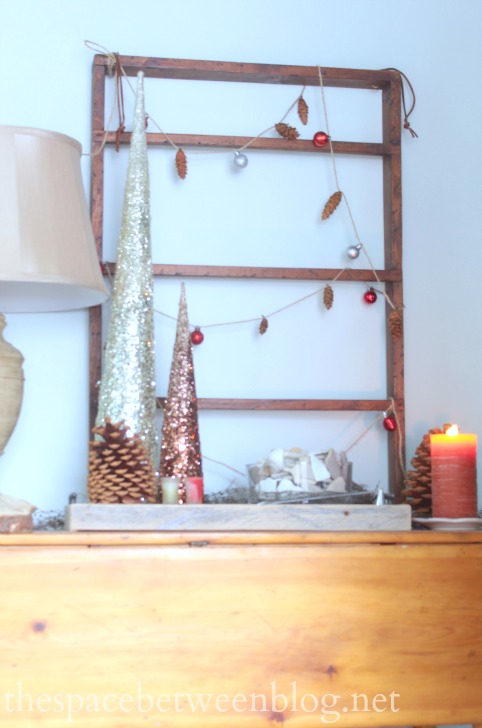 And hang a garland behind them.  🙂
So, are you all decorated yet?  Not doing anything but a tree?  Ba humbug about the whole deal?
For more ideas you should definitely check out all of the great ways to use what you have to create a few festive holiday things here.  And remember the ornament tree on driftwood I made last year for this same entry table?  I love that tree.