I guess it must have started with the pallet wood garland but now I am totally on a roll of just using what I have to create some fun new holiday things.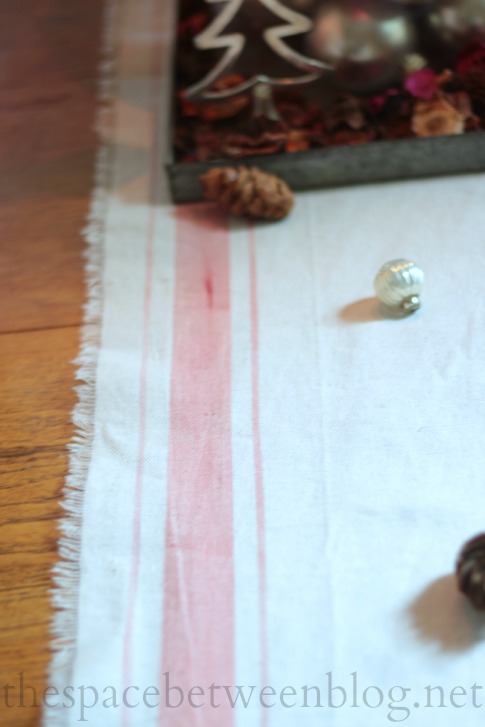 So I bought a canvas drop cloth … 4 years ago … when we were living on a totally different island.
Raise your hand if you remember these couches.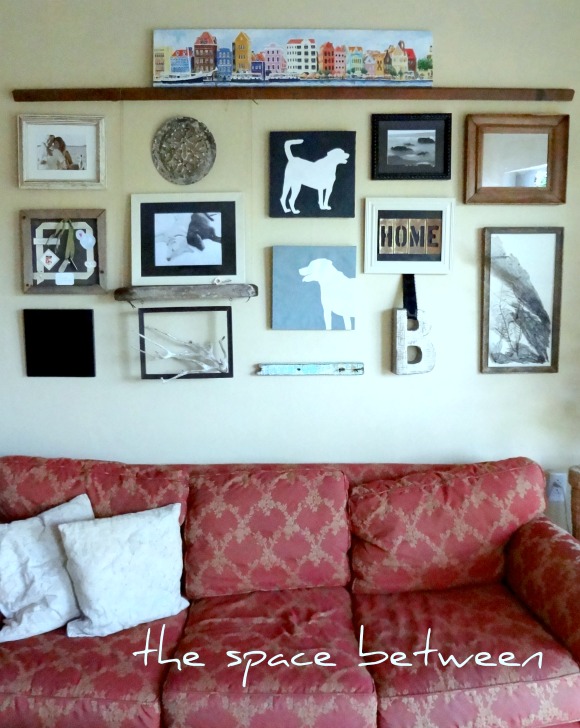 Can't say I miss them at all.  🙂  And I was going to make a drop cloth slip cover for them once upon a time.  I was going to paint them, too, but that's another story entirely.  🙂
So, I've been carting around a few drop clothes just because.  And I don't need a table runner.  But it seemed like a super simple way to add a little holiday color and not really feel decorated.
You know, we're going for that low-maintenance-it-doesn't-really-look-decorated-but-it-looks-kinda-put-together look around here.  Sometimes it actually works.  🙂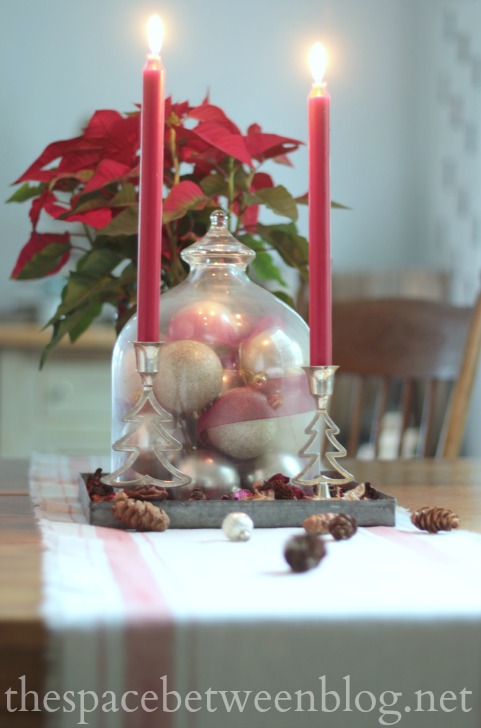 BTW, I just snagged those tree candle holders at the thrift store for a few bucks.  I think they're so cute!
For the table runner I didn't measure a thing, because that would have just mixed me up.  And all you need is some canvas, scissors, craft paint, paint brush and painter's tape.
All you have to do to get the cool fringed edge look is start a little cut and then rip the canvas and pull the loose threads off.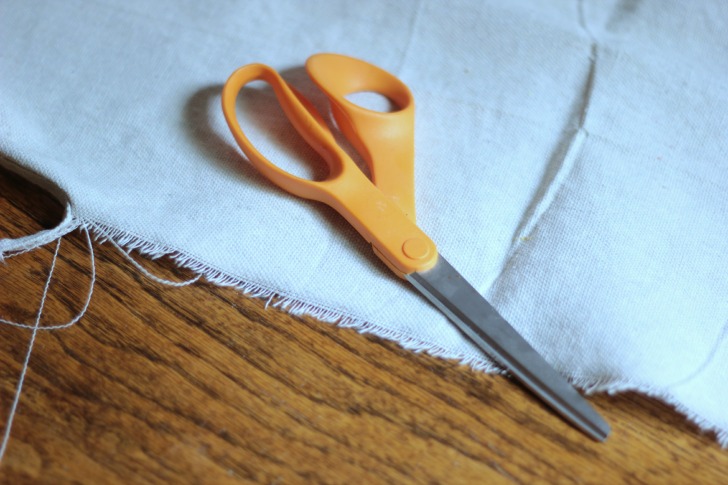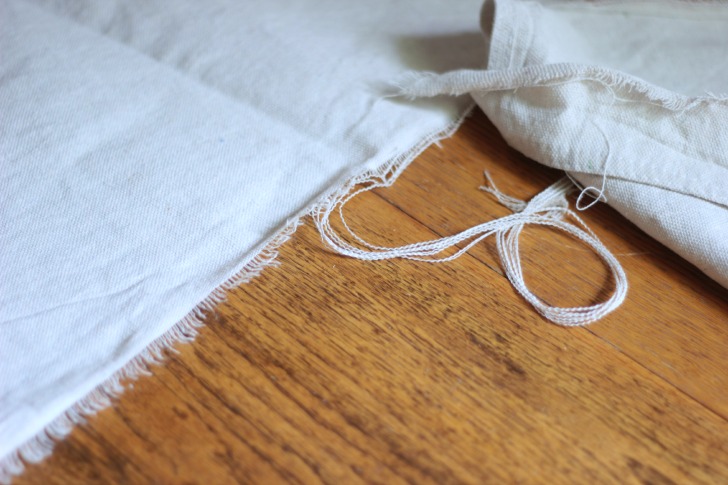 I hardly used any of the drop cloth, if we were hosting a dinner party I would use the same technique to make placements and maybe even matching napkins.  Not that we need those either, but this was a fun little project … if you like this sort of thing.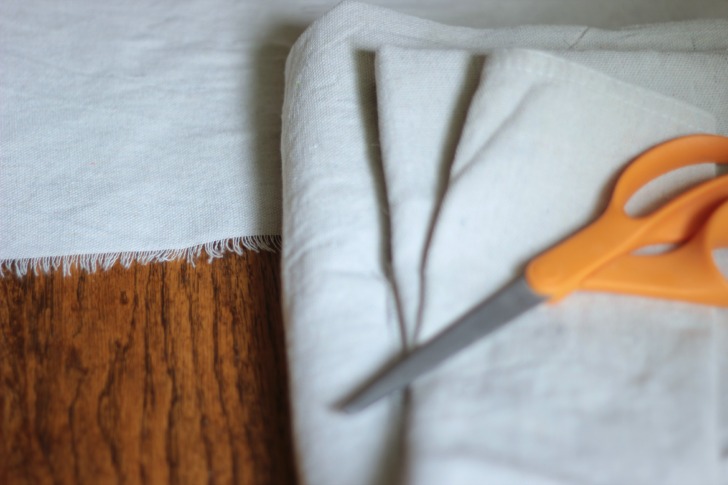 With all four sides ripped and fringed I laid it out on the table and even like it without any stripes.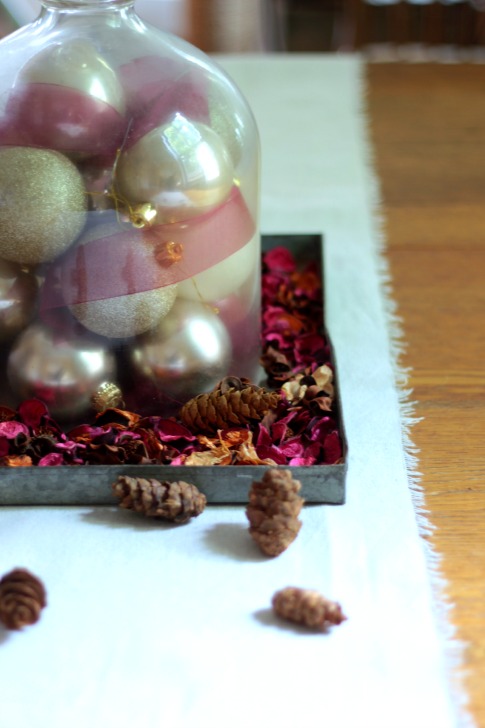 In total my runner is probably about 18″ wide and too long, it hangs down about 20″ at each end of the table.  But I couldn't be bothered to shorten it.  🙂
For the stripes I just used the width of the painter's tape to eye-ball a few stripes, one thick one flanked by two super slim stripes.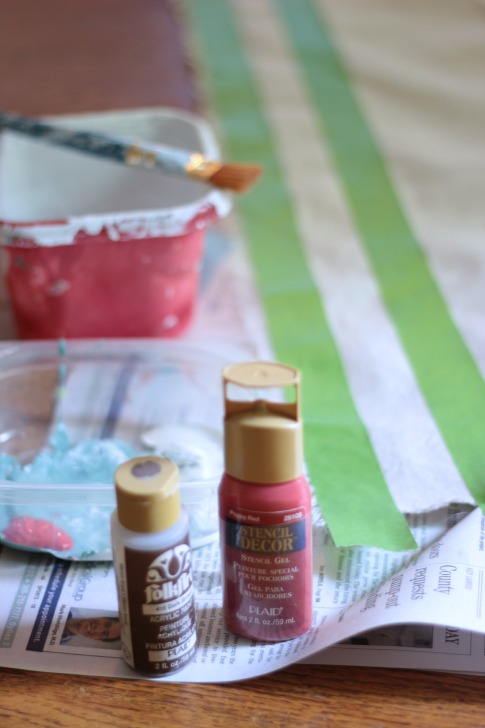 I mixed red and brown paint with a little water … the hope was more of a maroon color that looked like threading and not solid paint.  Adding water makes it easier to apply and gives it a bit of imperfection.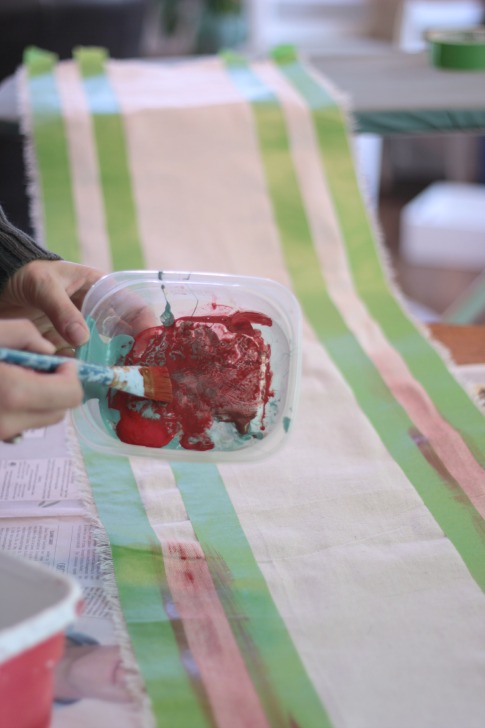 Paint over the edge fringe to give it the look of thread.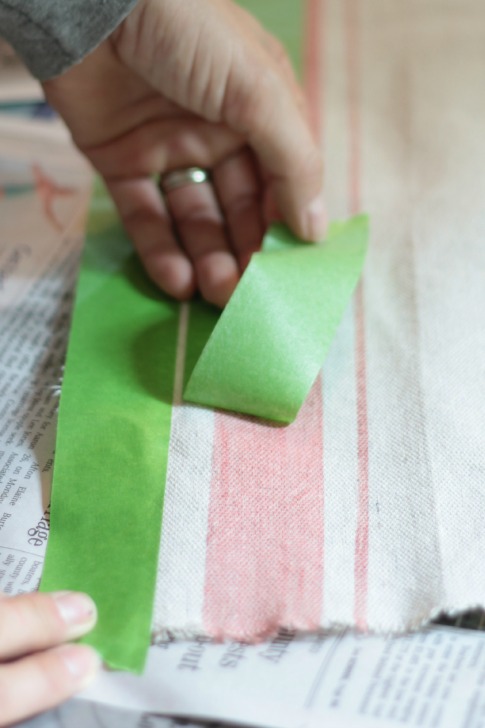 And that's it.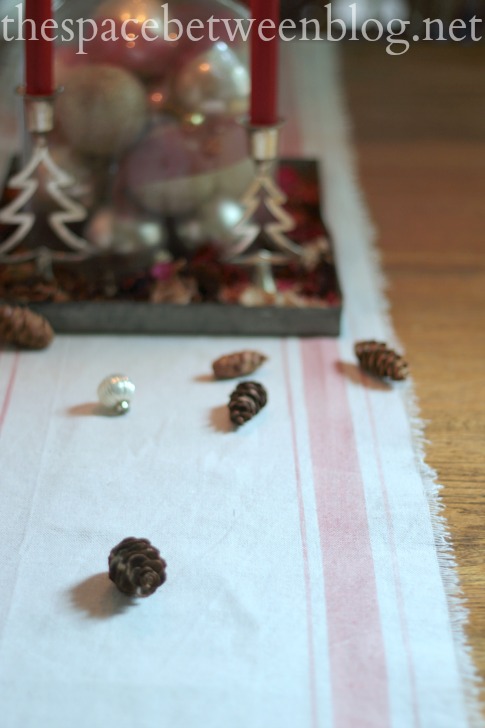 The centerpiece is a simple galvanized tray with one large cloche covering baubles and a ribbon with red potpourri filling the rest of the tray.  A few stray pine cones (cinnamon scented) and one lone ornament I found at the thrift store found their way onto the runner and never found their way off.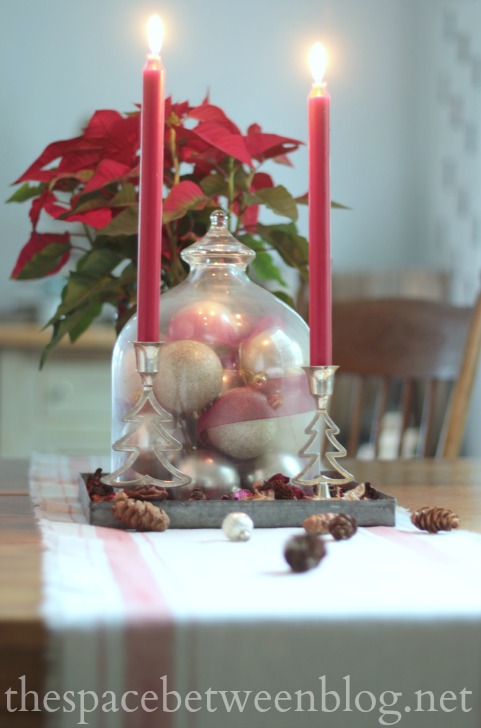 The poinsettia wasn't bought to go there, but it kinda works.
So that's pretty much the story of how I stumbled into making a DIY grain sack table runner even though we didn't need one.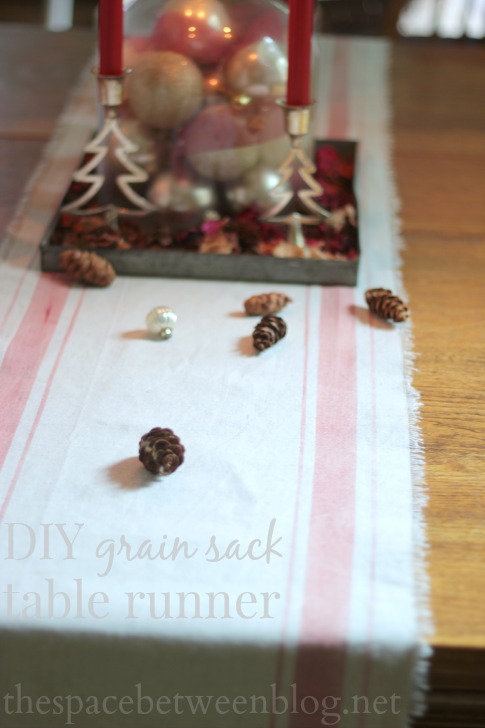 How about you, using anything you already have to make something you don't really need just because you think it's fun?  I sure hope so.  🙂