Hey hey everyone!  How are you?  If you're stopping in from In My Own Style's waterside home tour, welcome!  And if you haven't been over to see Diane's house you have to.  Diane and her husband just recently bought a beautiful home on a lake and she is working to update every space and make it their own.  It is a fun process to follow along with!  And, I'm lucky enough to know Diane in person and happen to know she is a true gem.
Now, for our little venture into the realm of home tour and our take on coasting inspired DIY and decor.
I would really like to think that I am the type of girl who decorates with a hint of coastal inspiration.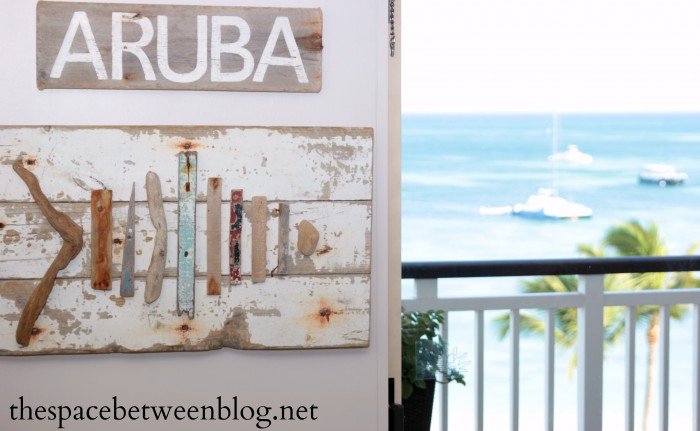 But the reality is that I'm the girl who glues driftwood to more driftwood and hangs it on a wall as art below yet another piece of driftwood.  I actually like the visual reminder of where we are (btw, if you're new here, we live in Aruba (I know!), this little sign reminds me to be so thankful for where we are now and to not take a moment of it for granted because we know this little slice of paradise is not meant to be ours forever.  You can check out the tutorial for the driftwood fish here.
As I've photographed the current state of our little Aruban apartment I realized my approach is not subtle at all.  There is sand and seashells in glass jars and lanterns, fan coral turned art piece, a DIY wooden compass and more baskets and bins filled with driftwood, sea sponges and coral than I care to admit.  But I love it.  And Joel, my husband, tolerates it so I call that a win!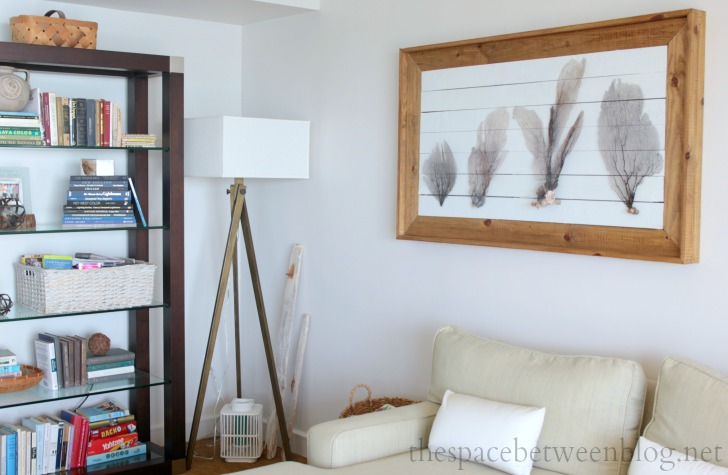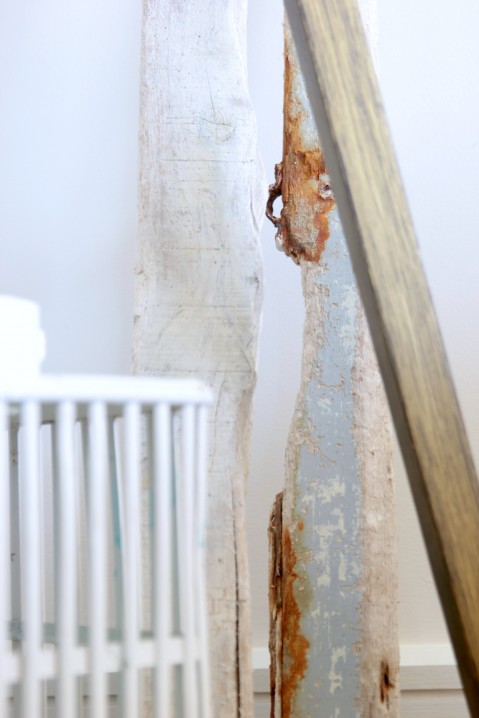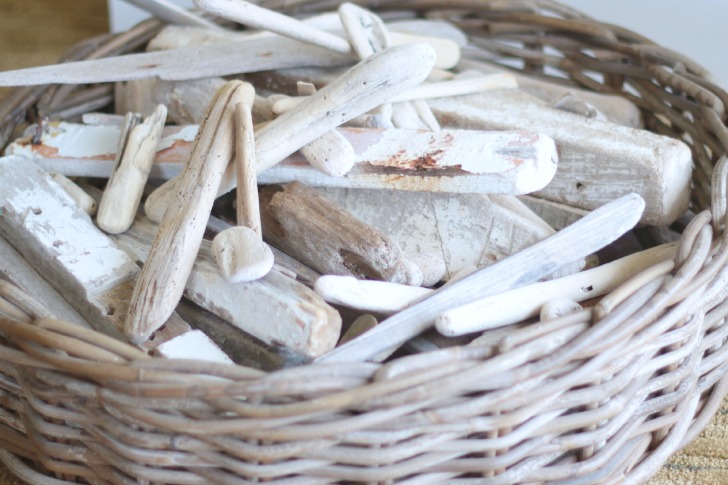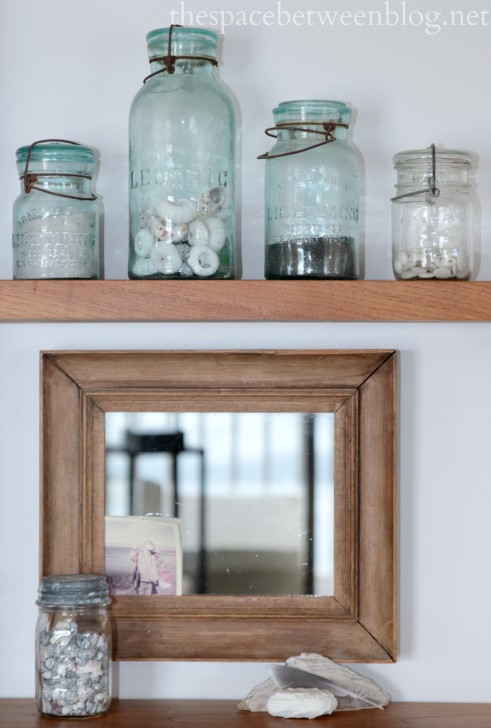 The contents of these jars hold memories near and dear to my heart.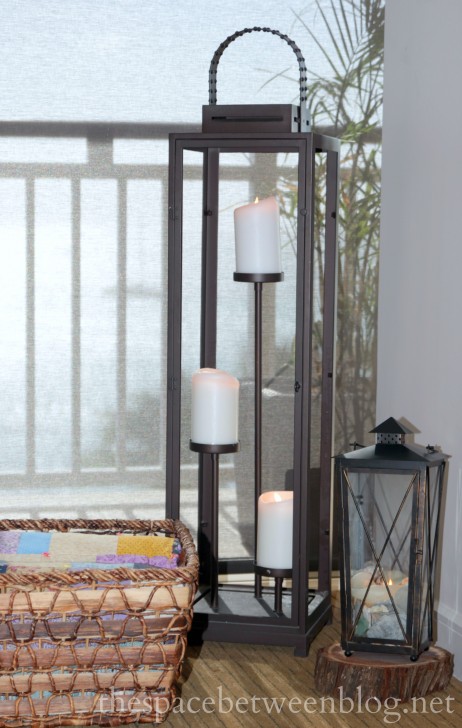 My Grammie's quilts remind me of summer days at the lake in Maine.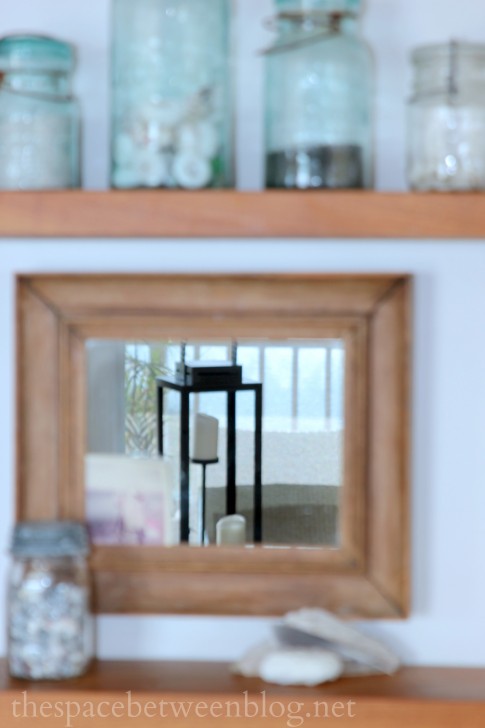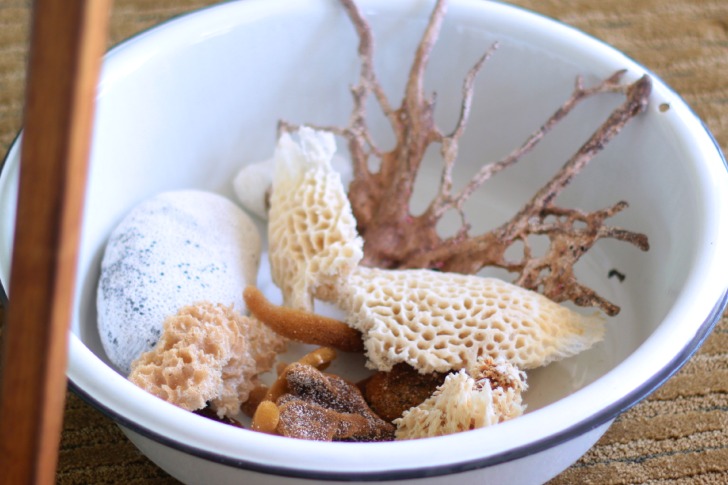 Turns out I am a bit more of a minimalist than I thought so I don't have a lot of full room shots because they just looked a bit bare.  The details are more fun up close anyway, right?!?!
Here's a look at our newly refinished kitchen.  Last year we gutted the entire space and this is what we ended up with.  We are totally in love.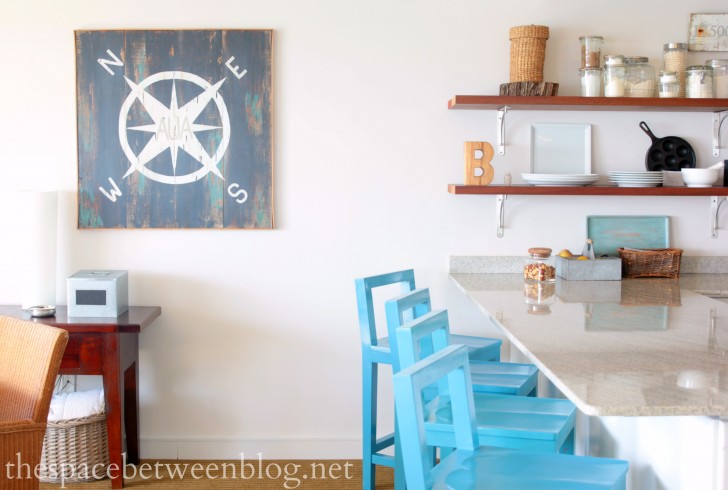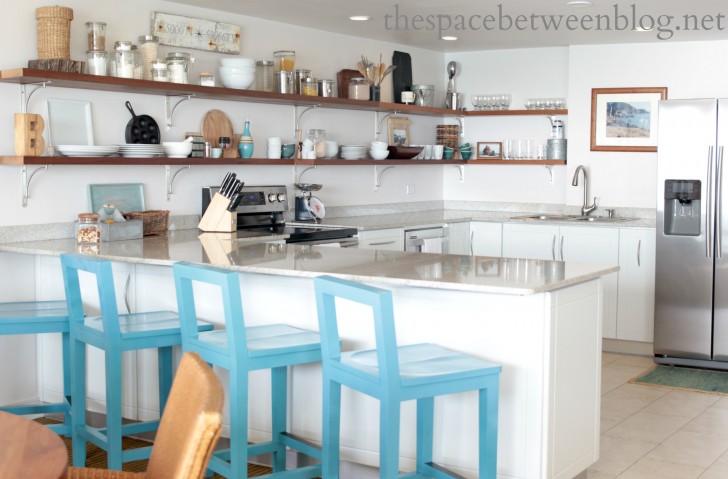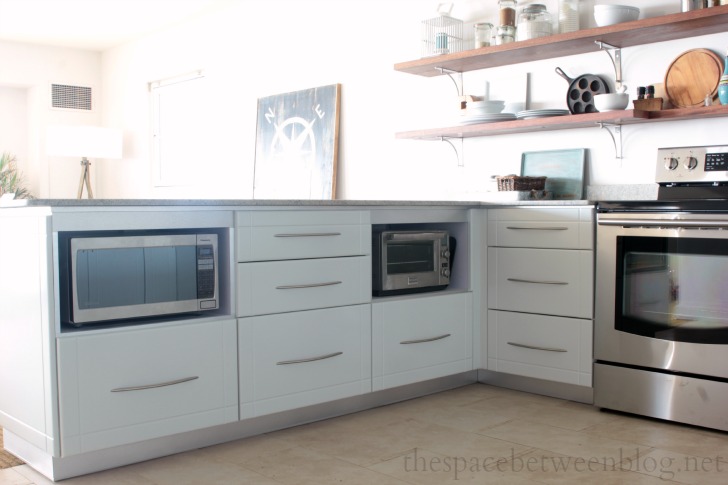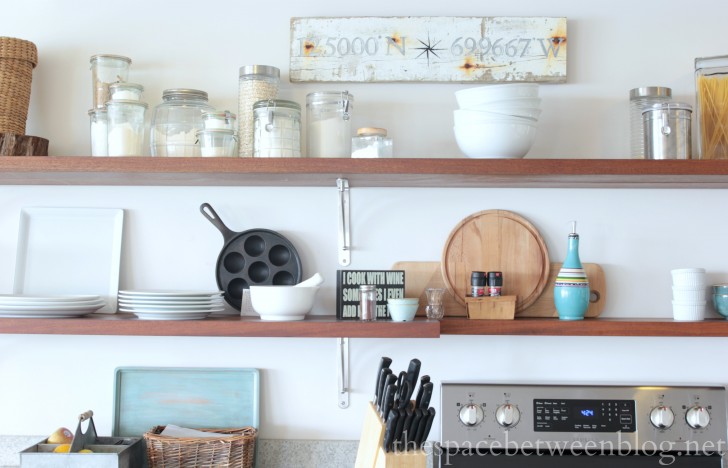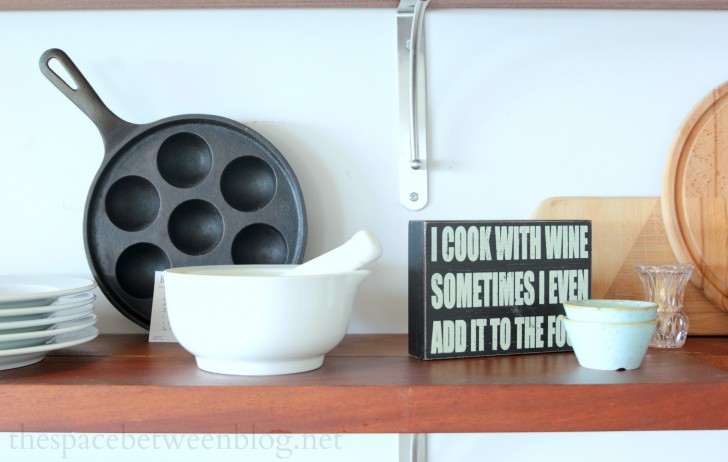 My sister-in-law brought us that sign about wine, it's too bad she really doesn't know us at all.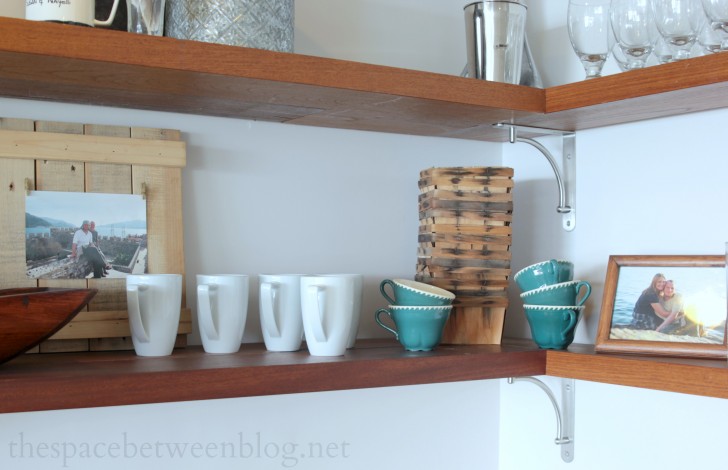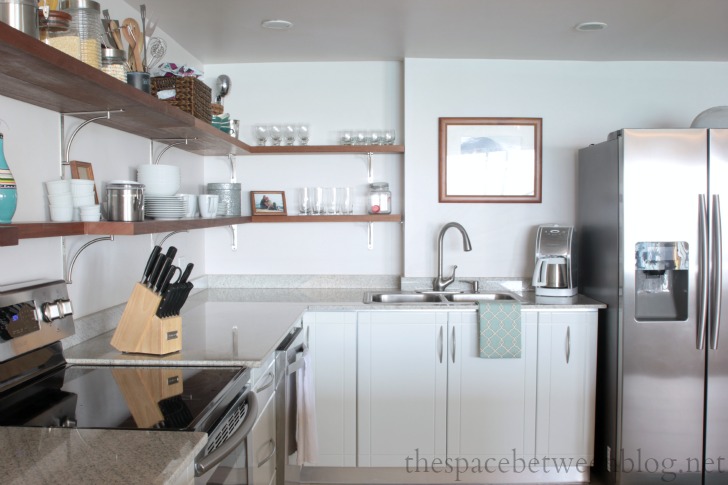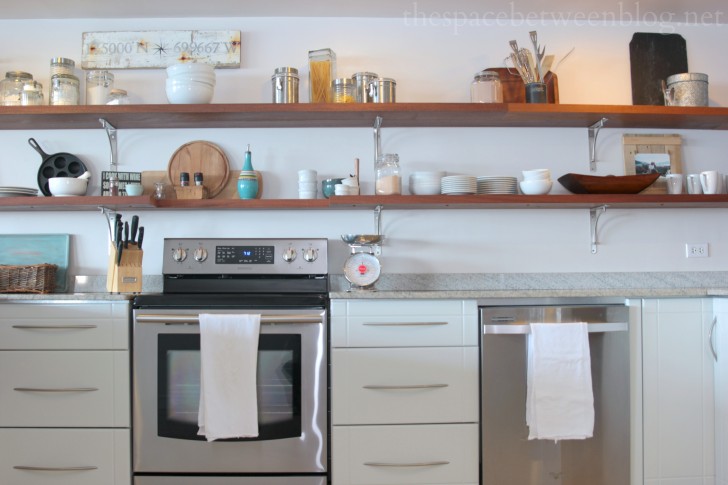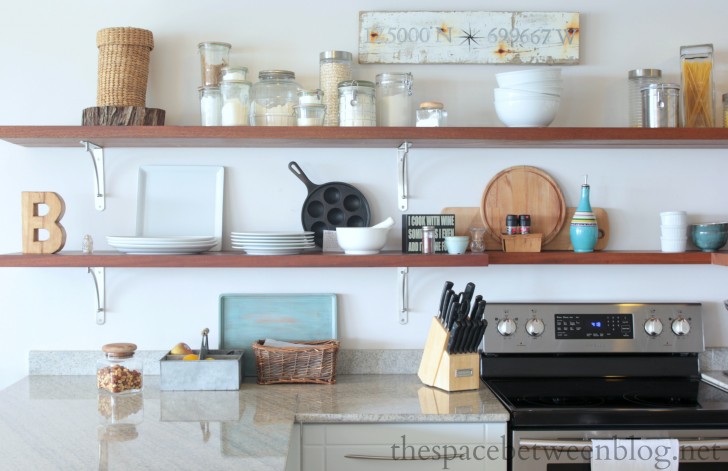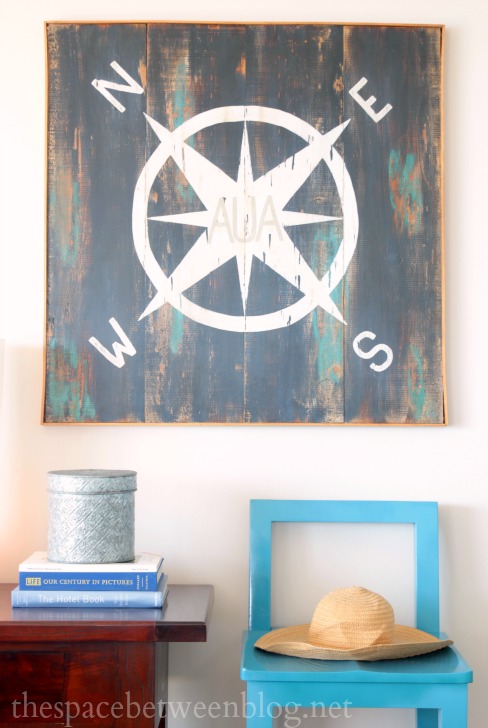 I'd say the coastal influence appears a bit more subtly in the kitchen.  It's less driftwood and coral and more touches of aqua and pictures of us by the water.
Although a space wouldn't be complete around here without some driftwood so there is a DIY latitude and longitude sign as another reminder of where we are.
But the most dramatic view of our apartment is actually the one of our view.  Whenever I'm looking for inspiration I just spend a quiet morning on our balcony soaking this in.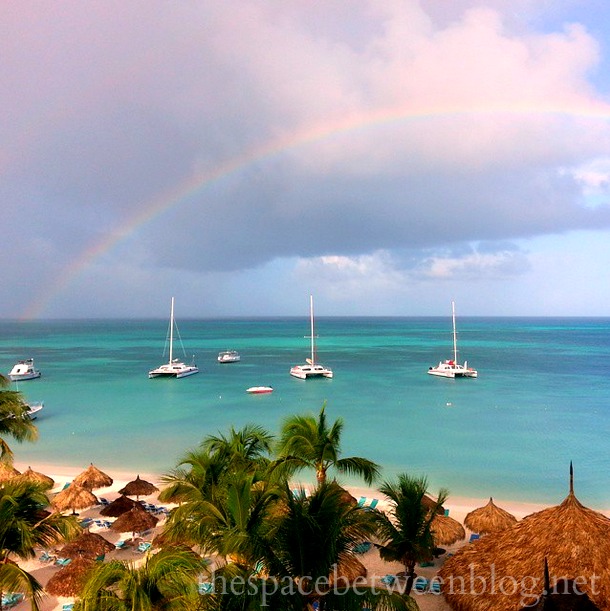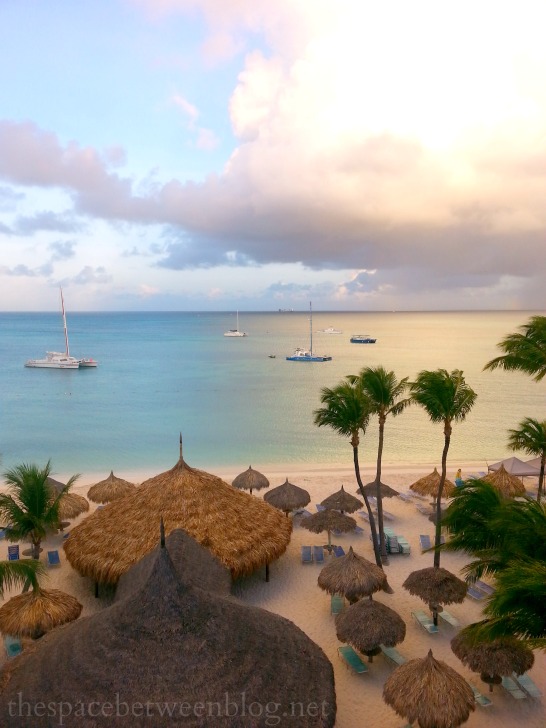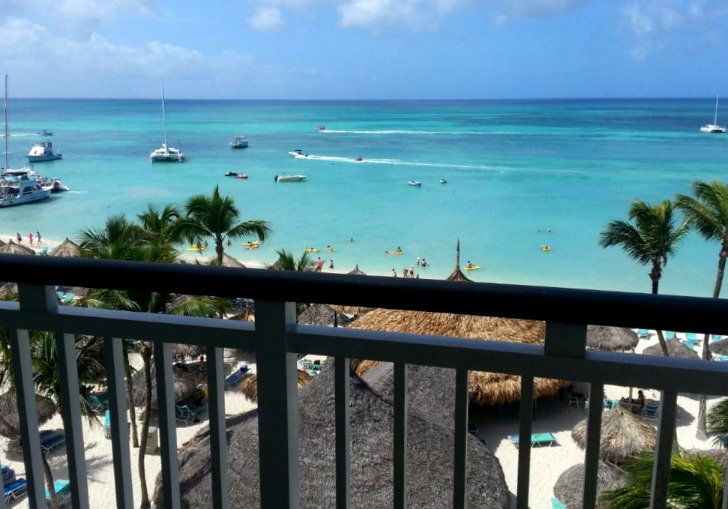 And every now and again there are the most magnificent sunsets.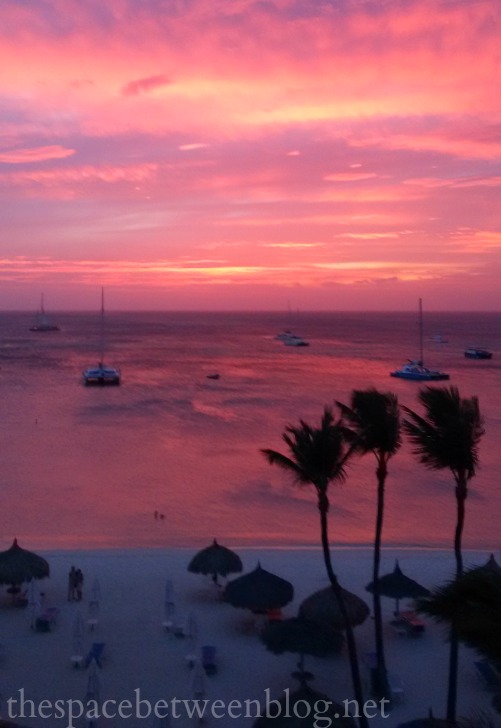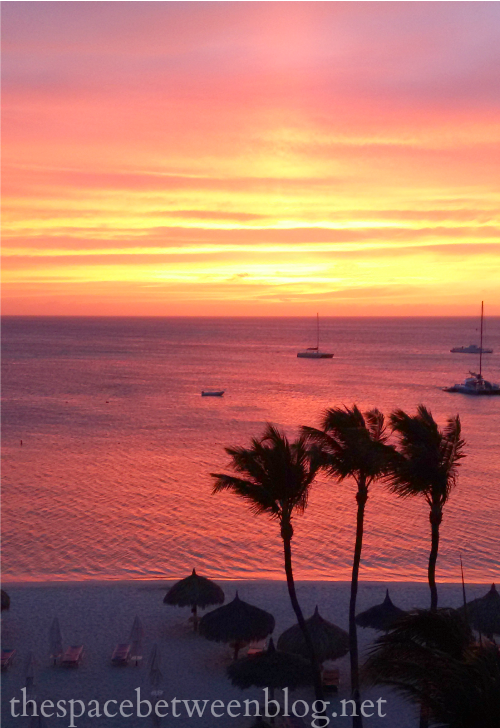 Thanks so much for taking our little tour with us.  Before you go, if you are into DIY, I've started a new FB community that I hope to turn into a one-stop resource for DIYers, the avid, the wanna be and the everyone in between.  I'm sharing regular inspiration with links directly to the how-to and encourage everyone's input on what types of projects to find and share.  If that's your sort of thing I'd love to see you over there.  You can sign up for the Easy DIY Project Ideas group here and like the Easy DIY Project Ideas FB page here.  And there are video mini tutorials for the driftwood fish and the fan coral art.  Thanks for checking it out!
Now head on over to DIY Passion for more coastal inspiration!  And don't miss any of the great tours that are a part of this group!
Monday, June 20
Table & Hearth
The Happy Housie
In My Own Style
The Space Between
DIY Passion
Brian & Kaylor
Wednesday, June 22
Starfish Cottage
Family and the Lake House
What Meegan Makes
Migonis Home
Up to Date Interiors
Friday, June 24
Nina Hendrick
Simple Nature Decor
Shabbyfufu
Slightly Coastal
Setting for Four