Yeah, uh, sorry.  For everyone who has written me commenting on the lack of posts, thank you.  I am definitely feeling the love.  Sometimes when you write out here on the world-wide web you wonder if anyone would notice if you just slipped quietly into the night to Aruba.  😉
The truth is, I haven't really done any DIY fun to report.  As of today, the kitchen still looks the same and the walls are still speckled with spackle that I've used to patch old holes.  But I have sanded it down so they're ready for some primer and paint.  So there's that.
But, I'm just not stressing about it.  We've discussed the kitchen project with 7 different companies.  4 of them didn't even bother to submit quotes. 2 of them keep "forgetting" to provide samples and the final company, who (with whom?) we will most likely work with (proof that just responding to customer requests can get you business) has some insurance hurdles we need to overcome before they can perform any work in our building.
And since every company has their own color selections to choose from for the cabinets and the counter top I didn't want to commit to a wall color until we had those key details pinned down.
So we wait.  🙂
And we enjoy company who comes to visit.
And explore new things around the island.  All the while gathering driftwood and shells and other random goodness.
But I don't do anything crafty with them because we are also still waiting on our own things to arrive from the states.  Word on the street is that the container ship arrives this week, but there's still customs clearance and scheduling the movers to bring everything here.  And blah blah blah.  😉
So I find myself daydreaming about what I will make once my favorite battery operated finish nailer and stapler arrive.  And what fun furniture I can make when the Kreg Jig gets here.  I think something simple to get the tv off the floor is in order.  And I'm envisioning a low, square, wood coffee table, maybe on castors.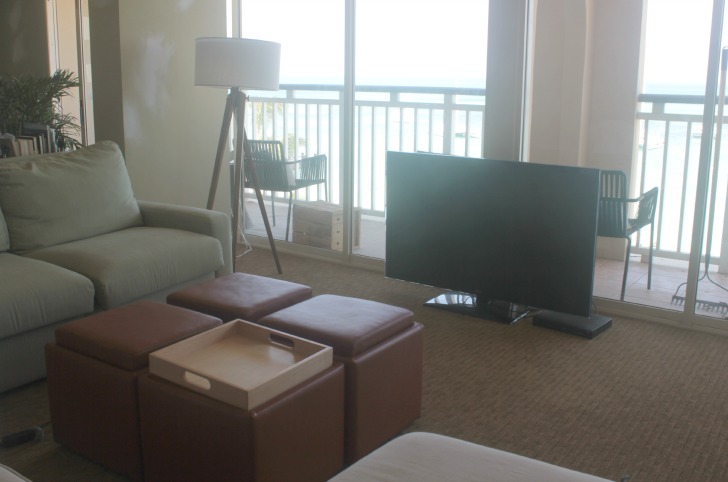 (I would apologize for the lighting, but the big ol' sea and Caribbean sunshine is just so unapologetic.)  😉
And, just because delays are the name of the game these days, I am heading back to the great ol' US of A for two weeks.  Probably leaving Joel alone to manage the arrival of our things.  Sorry bae!  I will be participating in the American Odyssey Relay with a team of 12 bloggers.  If you check out the link I'm runner #4.  Yes, the one that is running 19.4 miles.  So I've been using all of the non-DIYing time to run, and run and run some more in preparation.  🙂
And embracing all that Aruba has to offer.  Like an obstacle course race through town and a 45 mile run around the island with a team of 4 in the middle of the night.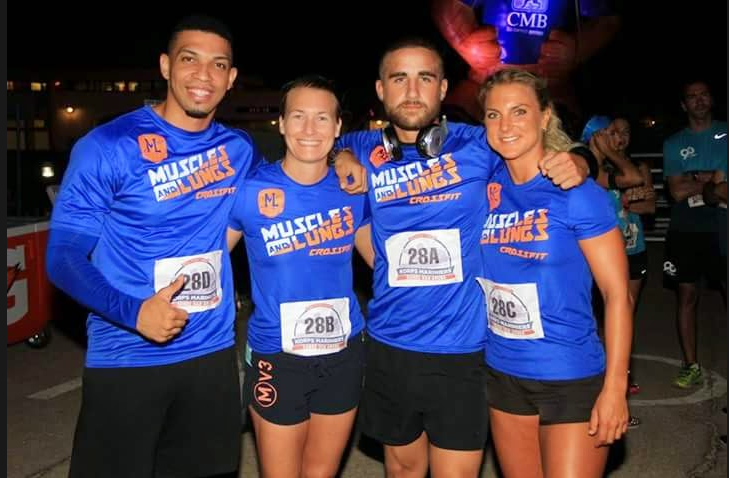 So, I do apologize for anyone who is feeling a bit left in the dark … and I guess I should say "you're welcome" to anyone who prefers the lesser posting schedule.  😉
Hopefully you're following along on Instagram, because I do keep up with our daily doings over there.
And seriously, can you believe it is practically May already?!?!?