1 – I suck at painting?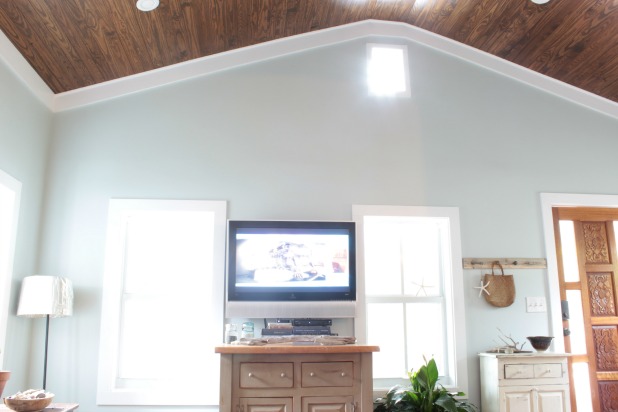 Seriously, light colors are my friend, because then you can't see the little white dots that poke through in some areas I didn't paint completely.  As I've been hanging the living and dining room trim (I'm done, people, I. Am. Done!) I've found a ridiculous amount of those little white dots peeking through my paint job. Some I've fixed … and some I've convinced myself no one else will notice.  🙂
2 – I don't understand angles?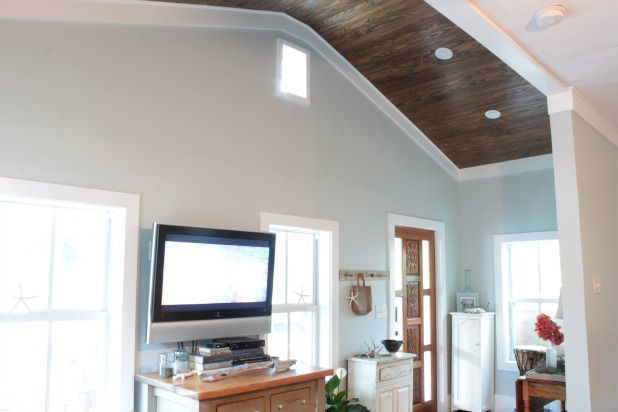 Again, seriously, I have this little t-bevel thing (like this one) and I swear I am not using it properly, but most of the time it just works itself out anyway.  And we've been working with our fair share of random angles … don't let it hold you back.  If I can make it work, you certainly can.  Honestly, I will mark and remark and make sliver cuts all day before I pretend to know how to measure an exact random angle.
3 – What if my tape measure lies to me?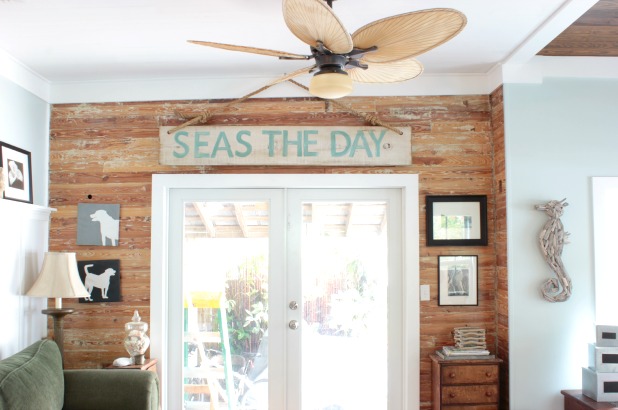 I am serious.  I can measure the same wall three times and get different measurements each time.  Tell me I'm not the only one.  Lie to me if you have to.
4 – What if I need a drop cloth when I paint.  Always.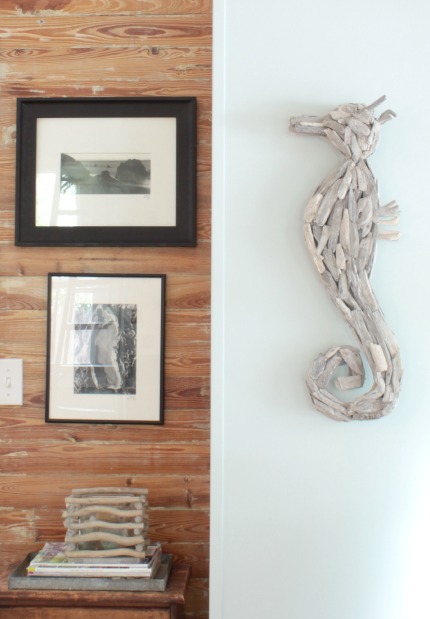 I aspire to be one of those DIYers who is all "we don't have drips, we don't use drop cloths".  But I'm not.  It just is what it is.  Splatters happen all over the place around here.  Maybe I have an aggressive painting style or something.  Maybe I should try my hand at some Pollock style art.  You know, work to my strengths.  😉
5 – And this one might just be the one.  I admire beautiful wood work and aspire to make perfect cuts and stain-quality pieces all of the time.  But I believe caulk is one of the best inventions ever.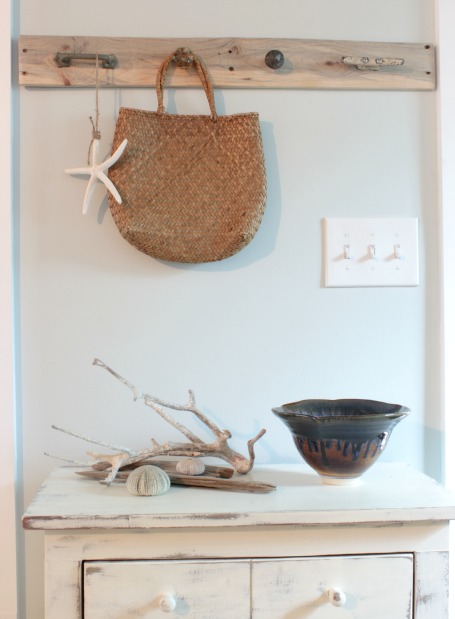 It covers up a wide array of DIY sins.  It has become quite the joke around here with Joel declaring "that's nothing a little caulk can't fix" for even ridiculously large gaps.  Yes, we speak in double negative.  🙂
Easy for him to say since he wouldn't know the first thing about working a caulk gun.  He just knows the caulk gun comes out and gaps and seams disappear.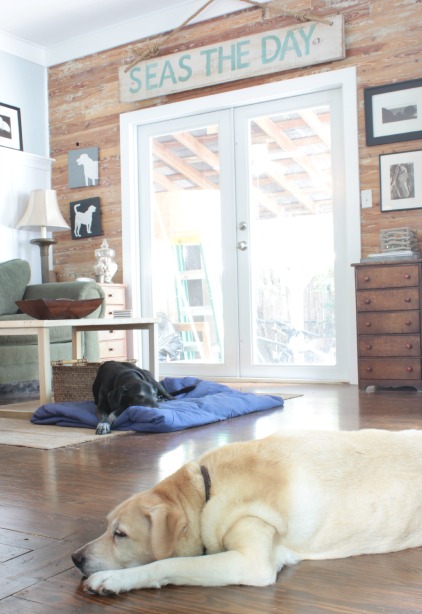 Anyway, the answer to all of these questions is no.
No.  I am not a bad DIYer.  I'm just not perfect.  But that doesn't mean I can't give it a good old college try. Many times I hope for the best and expect the worst and am always happy when things end up somewhere between.  From the girl who tends to say "good luck" as I'm getting ready to attach a piece of wood I have measured, marked and cut for any range of projects.  You know, good luck that it actually fits.  🙂
Thank goodness perfection isn't the goal in these parts.
And can we celebrate the fact that the living and dining room trim is finito!?!?  I just wanted to snap some pictures of the current state, since it's about to get whack up in here as we empty out the current closet to get started with demolition of the master bedroom /bathroom/closet.  It's not nearly a "furnished" room but I did recently acquire that cool driftwood seahorse at a local shop and those three galvanized tins at a yard sale – I think they're going to end up in the master bathroom on the open shelves of the vanity.  Maybe.
I don't know what I should do with the wall above the tv, any thoughts?  Leave empty?  Hang the old oars?  I bet you have the perfect idea?
You know those pups are beloved around here, those DIY canvas silhouettes were one of my first projects on the blog.  I don't know if they'll live in the living room forever, but don't try to tell me two old dogs sleeping with their silhouettes in the background don't make you smile.  I won't believe you.  🙂
And check in on the all of the upgrades we've made so far in the living room.
And now head on over to Remodelaholic to check out my latest post about some pretty incredibly creative container garden ideas!