Ok, seriously.  I was really hung up on the vanity lighting thing and you guys helped me put it all in perspective.  Like immediately.  Funny how that happens, right?!?!
I really, really, really wanted two lights, but for some reason talked myself into that being too much for the small space.  But the comments about it looking like a "cheaper alternative" to go with only one and the input to "pick out the mirrors first" (Well, duh … why didn't I think of that!) got me over this little hump.  All of the insight and comments are right here and would be very helpful for anyone trying to make a similar decision.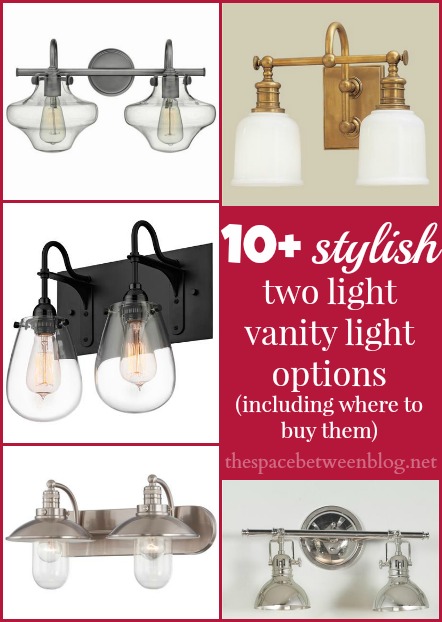 With my new objective in mind, a 2 light vanity light (we will be going with 2 mirrors, but more on that another time), I headed back out into the world wide web and, can I just tell you, so much easier to search with a more specific goal.  Oh, you know, like I recommended when we talked about narrowing down all of the choices. #ShoulaTakenMyOwnAdvice
So here are some options that have caught my eye.
1 – I am kind of infatuated with brass right now, I think because it feels nautical.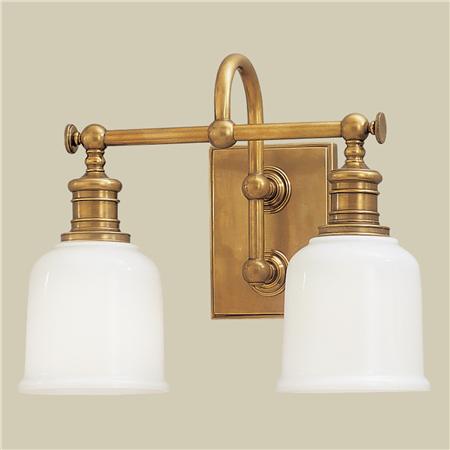 2 – This one feels nautical to me too.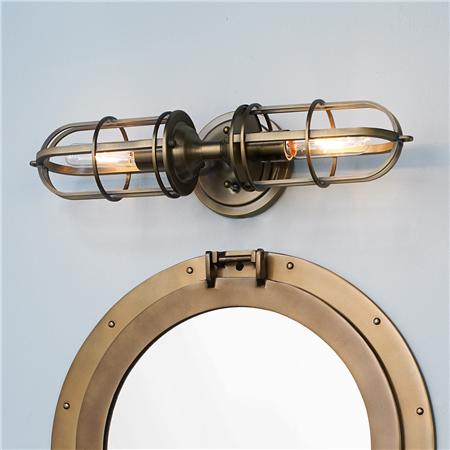 3 – I really like the look of the hardware on this one.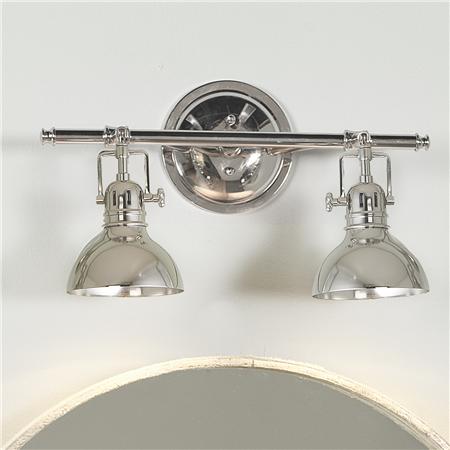 4 – I love the simplicity of this one, it could really let all of the other elements in the room shine.  (Not meant to be a lighting pun, but kind of seems like one.) Ba dum bum.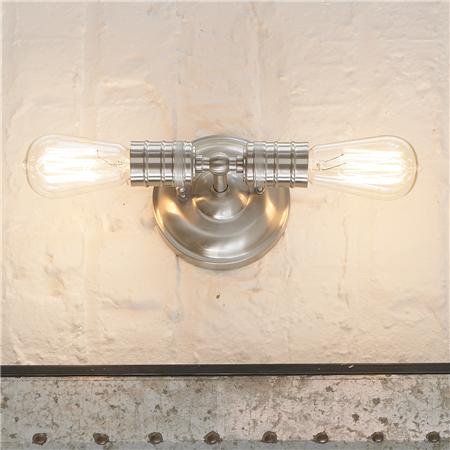 5 – This one is very similar but with added glass vessels around each bulb.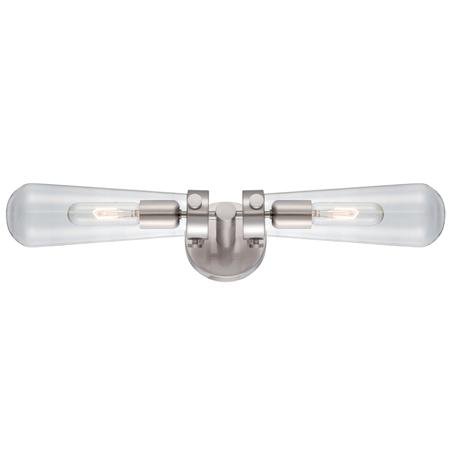 6 – This one really caught my eye, but I can't put my finger on exactly why.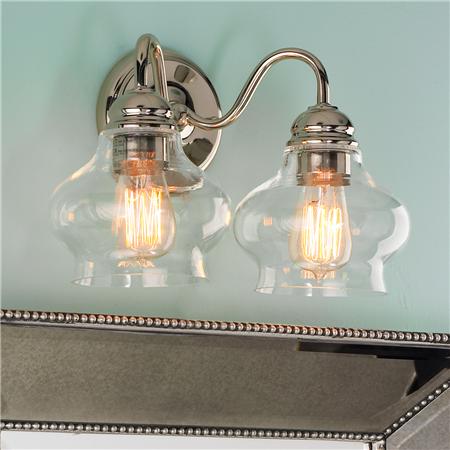 7 – This one is very similar to the one light option I showed you here.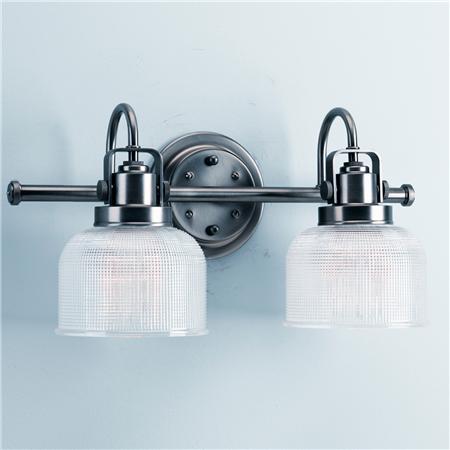 8 – I love the shape of this one and the nautical feel.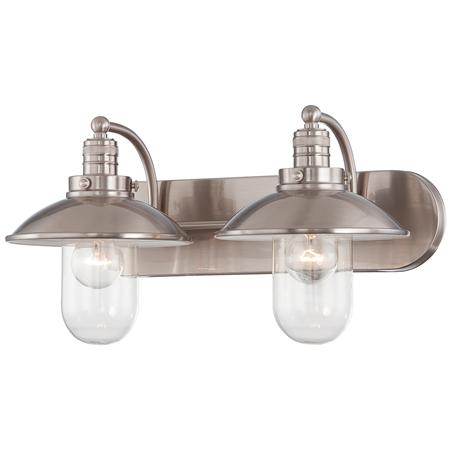 9 – The shape of this one is so cool I can hardly stand it, but I just wish it wasn't black.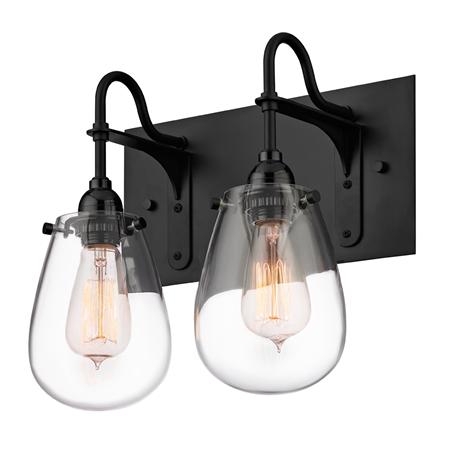 10 – I think it's the shape of the glass of this one that really draws me in.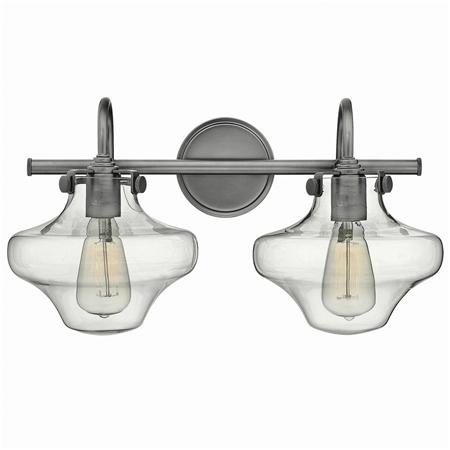 11 – Seriously, an insulator light!?!?  I'm in love, add it to the list of reasons why I need to find me some insulators.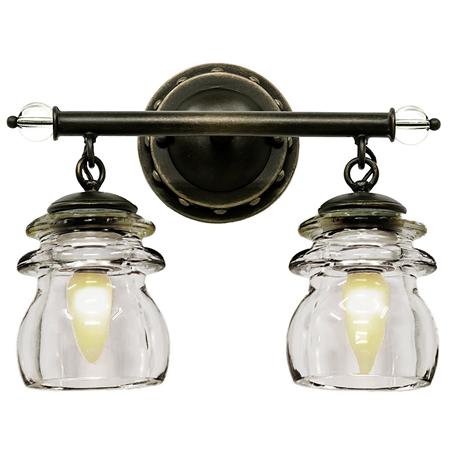 Now, here's the thing.  I've already picked the ones we're going to get!!!  Which one do you think it is?  And which one is your favorite?  Because the chances of us having the exact same taste on everything is, well, let's just say rather unlikely.  🙂
And, here's the other thing, every single one of these options is from Shades of Light.  After all of this searching and deciding and checking out option after option I found the lights for our master bathroom.  So I reached out to Shades of Light (here are all of the bathroom vanity light options where each of these can be found) and said something like "I have fallen head over heels for your lighting options and in particular have picked out a 2 light vanity light that will be the perfect addition to our new master bathroom (and I may have sent along some obligatory ugly bathroom renovation photos) and I would love you forever if we could work together."  Some might have found this a little forward, but they said YES and I thank them for providing two vanity lights for our renovation.
Too bad you're not a mind reader and you don't know which one it is … or are you?  🙂