Update: The book is now available for pre-order here.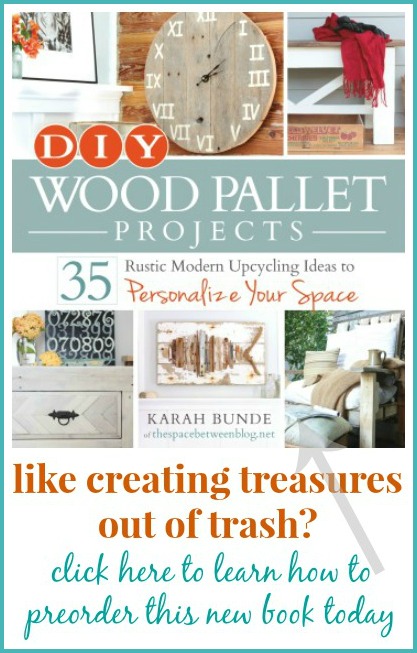 I'm writing a book!!!
You guys, I can't even believe these words are coming out of my mouth fingertips.  I still have to take a minute to really let it set in every time I say it.
I'm writing a book.
My face may go like this every time I say it out loud.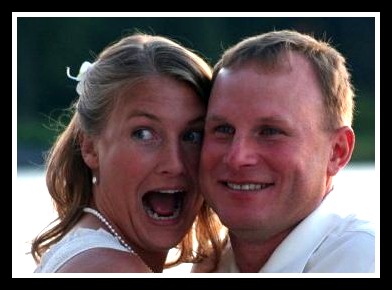 I am so excited about it I can hardly compose myself.  And then there are the moments when I really think I'm going to vomit because of the self-imposed pressure of it all.
A book.  A tangible, once-it's-out-there-I-can-never-take-it-back, after-the-final-edit-I can't-make-any-updates, compilation-of-ideas-from-one-moment-in-time book.
I want to do it so well, and make it so awesome and I have so many ideas swirling around I feel like I am in some kind of wind machine with 100 dollar bills flying around my head and I can only keep them if I can grab them and shove them in my bra pockets.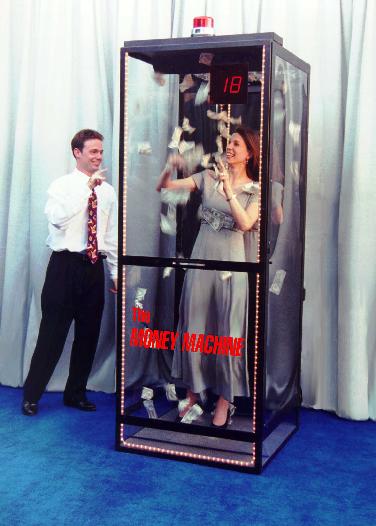 And this whole process has been a whirlwind.  Like a tornado working at warp speed.  I have heard stories of the publishing process taking forever, but that is not the situation in my case.
Projected release date for this book is September 2014.  WHAAAAAT?!?!
As of Thanksgiving weekend I have been compiling a manuscript and organizing supplies and formulating a plan for book projects.  That's right, it's a project book … because I'm sure you were thinking it was going to be a novel.  😉
When I told my mom it was going to be a book about projects to make with upcycled wood she said "Phew, I hear the family of the author of 50 Shades of Grey doesn't read her books and I want to be able to read your book". Then there may have been a joke about building a red room of pain out of pallet slats, but I assure you, that wil NOT be in the book.
This topic is one that I am so fond of I can't help but throw myself into it full-force.  And even though a few snippets here and there will relate to things you've seen on the blog the projects will be brand new.  So I have been crazy busy working on secret projects and trying to keep the home renovation train a movin' right along beside it.
Sure, it's a bit of a bummer to see progress slow down on the house. But the reality is that this book opportunity couldn't have come at a better time.  A couple of months earlier and we would have been looking at living like this through it all. (See how we raised the roof here.)
And now I can curl up on the couch and type out tutorials for some of the most fun projects I have ever made.
And right now my view is even a little festive.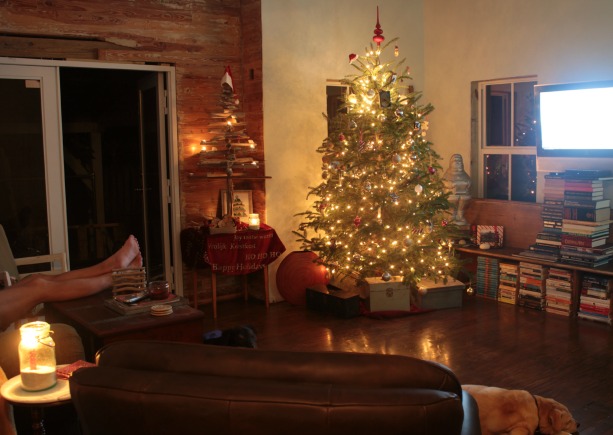 Sorry to everyone living in bitter cold temperatures right now.  You might have noticed from that picture above that our temps have cooled enough so we can live with our windows and doors open and no AC.  Now that's my kind of winter weather.  🙂
And I have also decided that I need a lobster trap Christmas tree next year.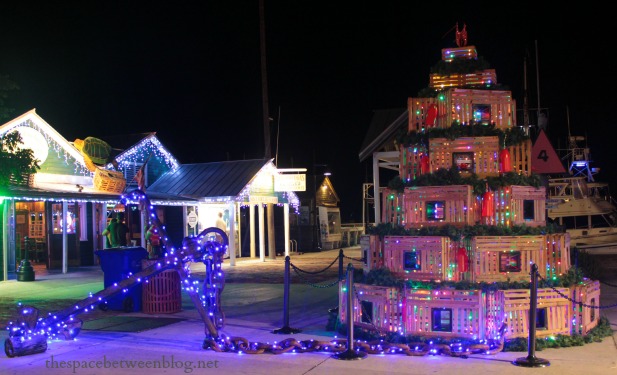 So, with that all said, and some of our best friends coming for the holidays, and this happening over the weekend …
Go Patriots!
… I'm taking a winter blog break through the end of the year.
I feel like I should put a smiley face and frowning face emoticon here.
I just really hope you all have the best holiday season ever!
I'm looking forward to keeping my own sanity intact, and staying on top of everything I've committed myself to and having a few spare minutes to enjoy this, our first holiday season in the lovely Key West.  🙂
But I sure will miss you guys.  🙁  Thank you for all of the kind words regarding the loss of our friend, you guys always have just the right things to say to a girl. xo
But I'm leaving you with this awesome lobster trap Christmas tree.  So that makes it alright, right?!?! 🙂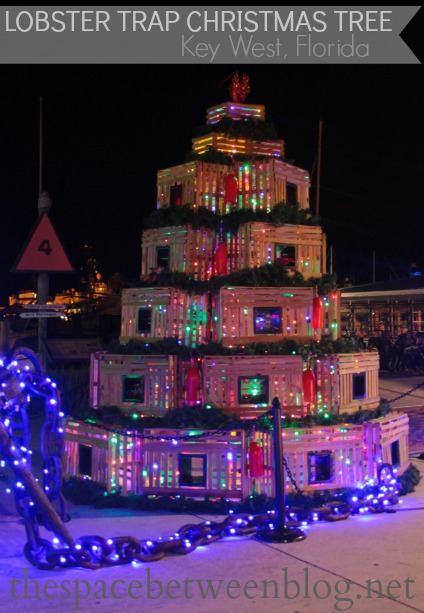 The projection is that the book will be about 60,000 words long.  That equates to about 40-50 blog posts.  Which right now equates to my brain being mush and my body being tired.
But my soul is incredibly thankful.
Here's to 2014 being the best year yet!!
Can you seriously believe it's mid December 2013 already?  Where did this year go exactly?  See you in January!!
If you're looking for more you can check out all that we have accomplished so far on the house here, how much we've spent on it all here and for a trip down memory lane take a look at the scary before video here.  Oh the paneling.
Update: You can read more about the book process and how it all happened here.