Update:  Super sorry about the slip up with the original post title, who knew the letter r could make such a difference. 😉
Ahhhhh!!!  This is a tip I am going to use a lot!
I actually read a post from a friend of mine awhile back with her own tip and my plan was to try her tip and then rave about it to you guys.
But I got lazy, as one does.
And when I was getting ready to head out to get her ingredients I had a thought.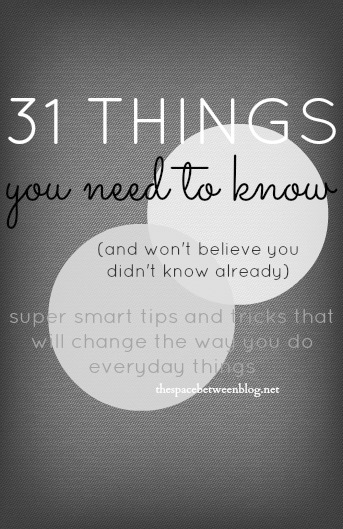 One of her ingredients was a special kind of oil that I didn't have and don't use for anything.
So if that oil … worked why wouldn't vegetable oil work, because I could come up with a use for that if I bought it.
Heck, if vegetable oil would work why not just try the olive oil I have in my spice cabinet?
Well, golly day, if olive oil would work why not just try the non-stick spray I have?  Talk about easy application, it's already in a spray bottle for cryin' out loud.
And you know what happened!?!?!?!
IT WORKED!!!
Here's the whole story.
I went to this really fancy boutique shoppe (so fancy it's spelled with a pe at the end) Ross, and bought a really expensive pair of designer sunglasses Nine West $4.99 before my big road trip over the weekend.
After removing the little pricing stickers I tried feverishly to remove the sticky residue with my fingernails.  Seriously, how is that stuff so hard to remove?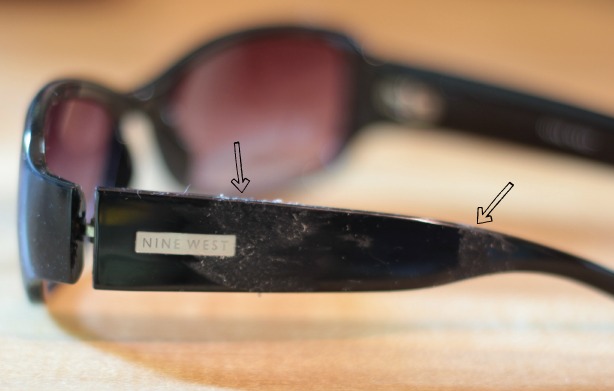 I ran out of time, went on my trip sans new sunglasses and came home with the plan to remove said residue at all costs.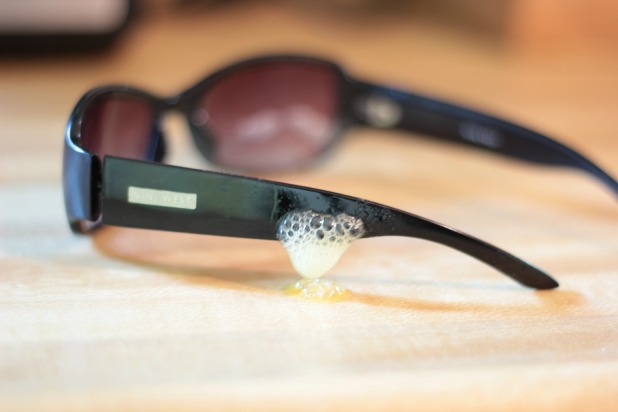 Turns out it was basically no cost at all.  One little spritz of my non-stick spray, a little rubbing with my fingers (some nail action required) a little hand soap to remove the greasy feel and a wipe dry and I was literally dying to share this with you!
And since I couldn't help myself I took part of the sticker on our hand soap bottle off to make sure it worked on there, too.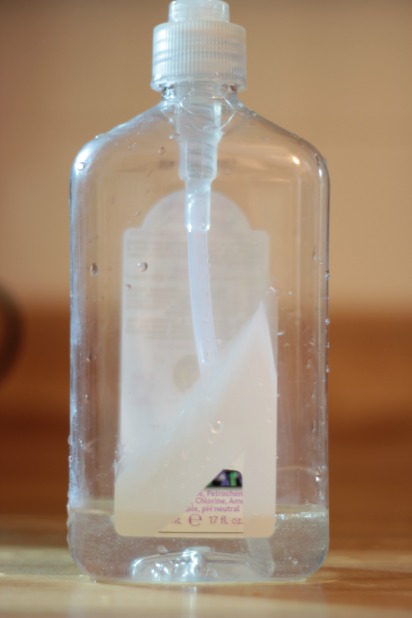 GUYS!!!  This is sticky residue removing perfection!!
My soap bottle … she's a work in progress.
How easy is this?  And how awesome?!?!  Did you already know how to remove sticky residue?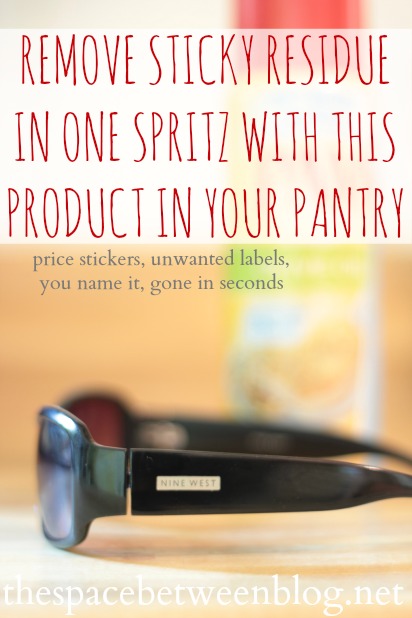 Please tell me you think this is incredible, too.  And if you're curious about my friend's technique you can see it here.
Start at the beginning of the 31 days of tips series right here.