Are there even professional fitted sheet folders out there?
I have no idea, but I learned a technique about 10 years ago that has worked for me without fail over the years so I thought I would share it with you.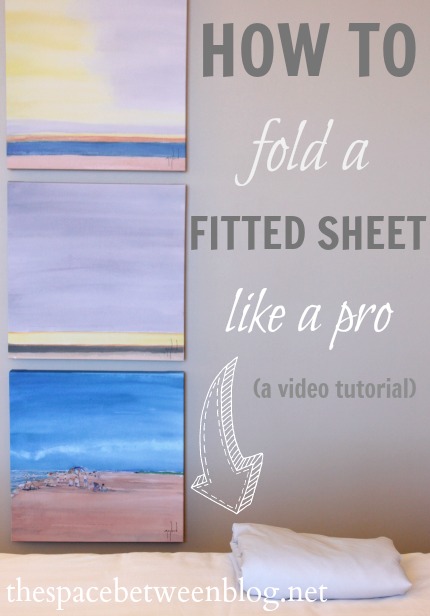 Now, I know what you're thinking …
"When did she get artwork up on her walls?".
Well, here's the thing.
I didn't.
Joel and took a little impromptu road trip.
Right after my cousin left after visiting for about 10 days.
And I didn't want to leave you hanging with tips.
So I brought my camera …
… packed a fitted sheet …
… and made a little video in a hotel room.
NO, not that kind of video.
A G-Rated video showing you how to fold a fitted sheet like a pro.
I hope you like. 🙂
[youtube=http://www.youtube.com/watch?v=Ig4KzgxCgsU]
To see all of the tips and tricks in the series go here.