Ok, so maybe you see a bed frame or headboard/footboard set you absolutely love but they are not the right size for your bed?
Or maybe you think you'll try your hand at making a bed frame and decided to make the measurements 2 inches bigger than your mattress on all sides for some silly reason.
Here are a whole list of things I did while making the bed frame that I highly recommend you do not.  🙂
Either way, here's a super simple way to fake a bigger bed than you actually have.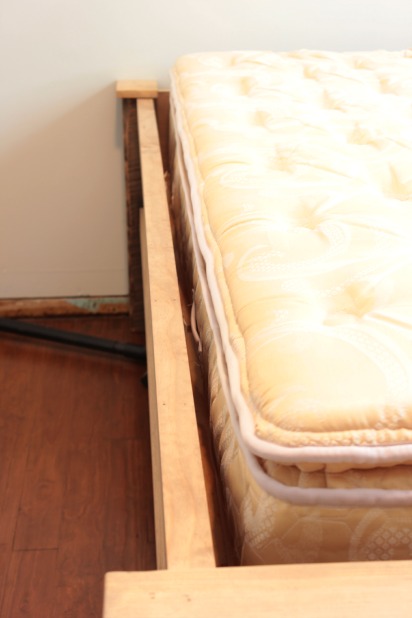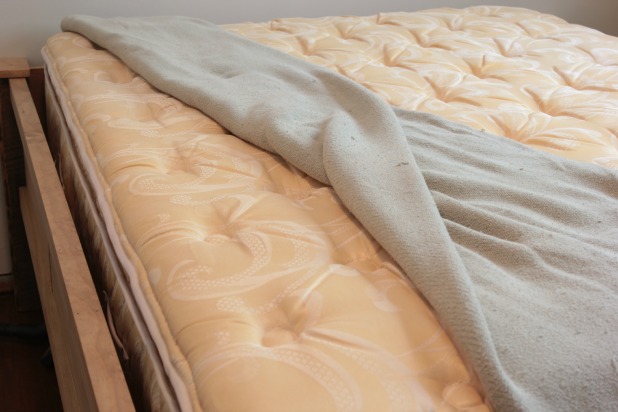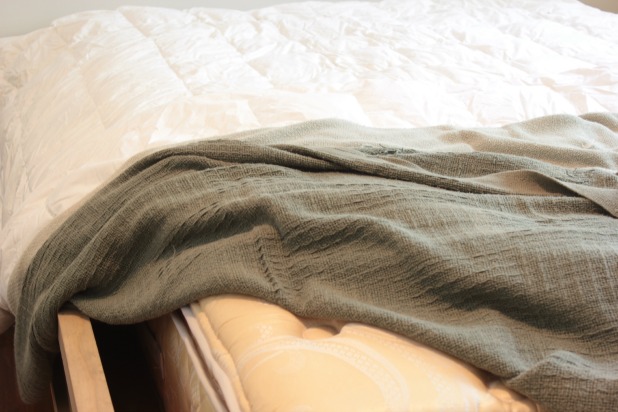 I just took a couple of king sized blankets and a king size down comforter and wrapped them tight and tucked them in all around the mattress.
Let's be honest, we won't be needing a down comforter here in Key West.  🙂
And if you don't have extras on hand I would check out clearance racks, they don't have to be anything special because they are going to be covered up by the fitted sheet.
Here's how they look all tucked in and not covered up.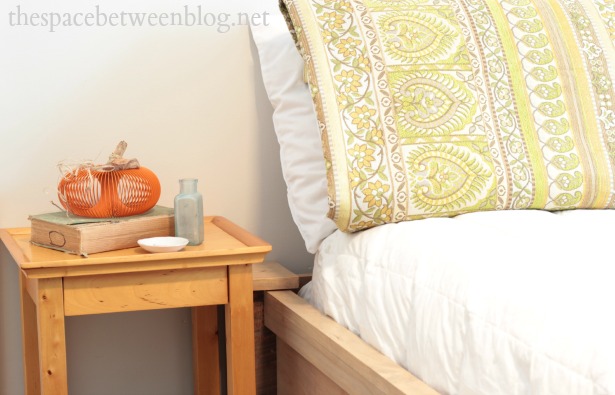 And with the sheet set on the bed no one would ever know.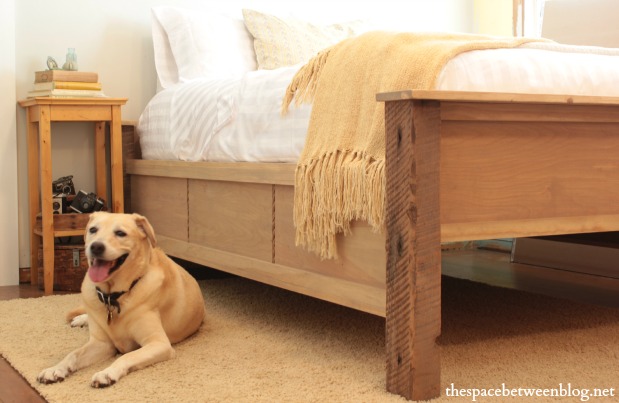 It worked so well it even faked out the sheet set.  I first bought a full size sheet set but had to go back to get a queen set to fit our new bed sized.
And, when it comes time to invest in a new mattress we can up the size and she'll still fit our old bed frame.
Bonus!
Just don't tell our guests.  🙂
And if you want to make your very own slinky pumpkin you can find all of the details here.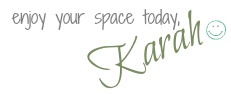 This is part of a 31 day series of tips and tricks, pick it up from the beginning here.