Look at us go.
Day #4 of the 31 day series and things seem to be going strong without a hitch.  Get started at the beginning here.  And I'll apologize now if there's a delay in adding this weekend's links to the main page.  I'm headed to Cali, baby!!
That's right, I've been sharing pictures all week on my Instagram feed from when Joel and I lived in Carmel, CA and I am beside myself excited to be heading back.
I begged Joel to come with me but something about work and a job is keeping him home.  Stupid job.*
*By stupid I mean awesome and keeps all of my randomness funded.  Love that job.  Really, I do.  
Today's little tip is one of my favorites!
What costs $1, was totally bought for a different use and is going to save you and me a bunch o' money?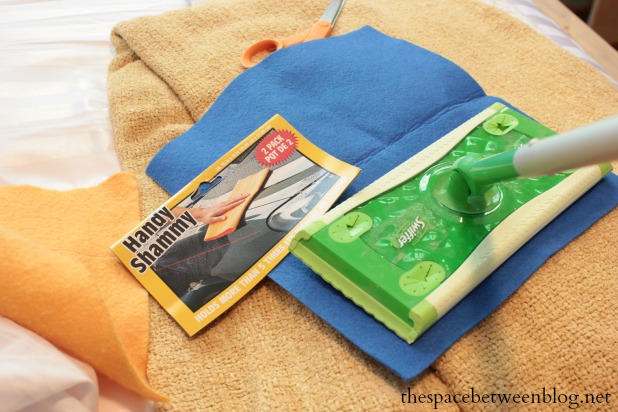 I bet the words "Handy Shammy" were at the tip of your tongue.  😉
Update:  Here is an affiliate link to the exact shammys I bought.
And holy cats I can totally share the real reason why I bought the Handy Shammy in another 31 things post because that is something I have practically forgotten about but is definitely something you need to know!
Anyway, you can tell from that picture above what I ended up using these bad boys for.
DIY swiffer cloths!
And they're reusable.
And you can just toss them in with your regular laundry.
I'll apologize for this little picture duo right up front.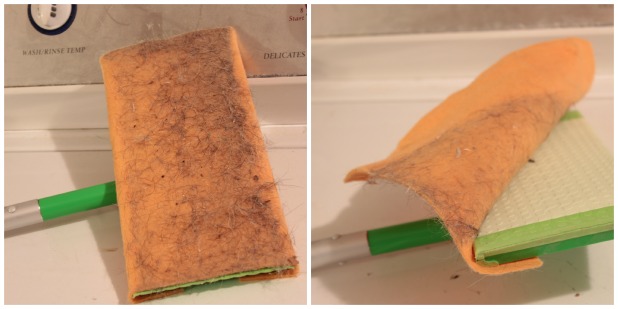 It is supposed to illustrate that I use both sides of the cloth.  Tell me you do that too.  I always did it with swiffer cloths to save money, but even though these are reusable I couldn't stop myself.  I guess thrifty habits die hard.  🙂
What these pictures actually illustrate is that I have no shame am an infrequent swifferer.  Let's just agree that I wanted to let the dog hair pile up for proper photos for this post.
Yeah, let's go with that.
But, take that hot mess and toss it right in with a regular load of laundry and it comes out ready for more abuse.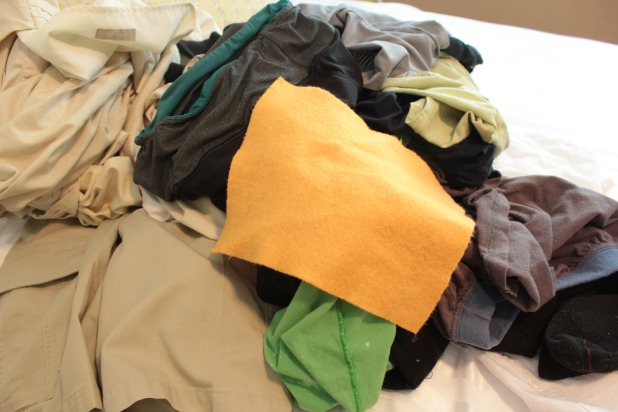 Does it make any sense that I actually swiffer more now because I know I don't have to go buy new pads?  It's true.  Insane, but true.
I bought the two pack of Handy Shammys at the Dollar Store.  So that's $1 for FOUR diy swiffer pads.
And, technically, they fit like this when you cut one shammy in half.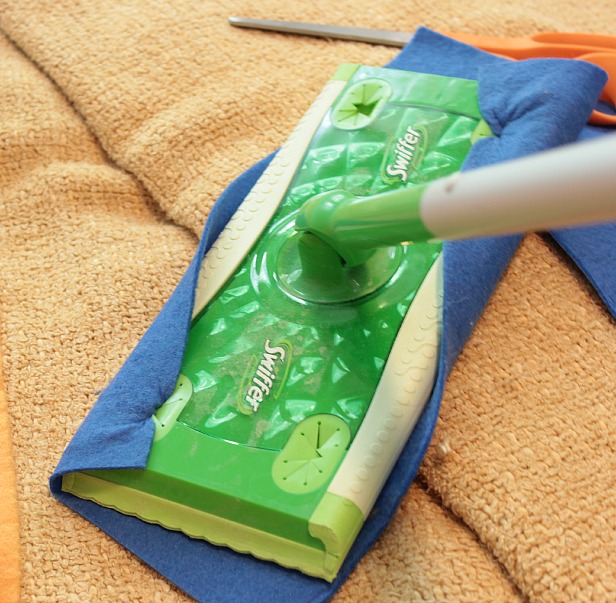 But whatevs, it covers the whole bottom of the swiffer which is all the matters.
I seriously love this.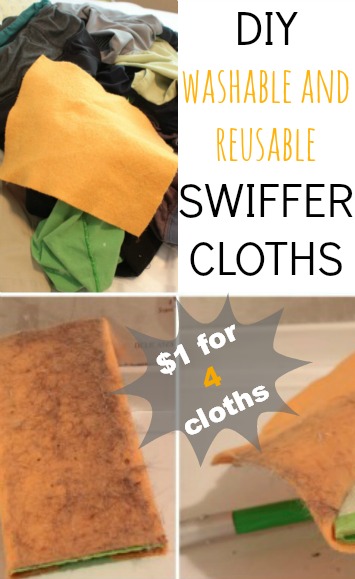 Please tell me you think this is awesome, too?!?!  And what do you think of the series so far?