I'm pretty sure Joel thinks I'm a wing nut.
I mean, all of our windows in our living and dining room need trim.  I need to repair the wood slats above the door so I can finish up the baseboards.  And I haven't even bothered to install a doorknob on our new French door yet.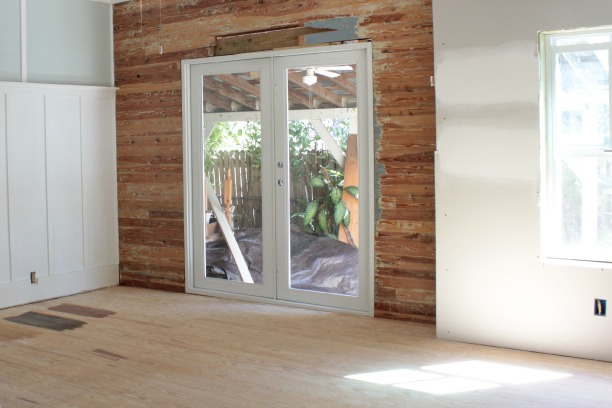 But when this came in the mail I was barreled over with a super easy Christmas craft idea.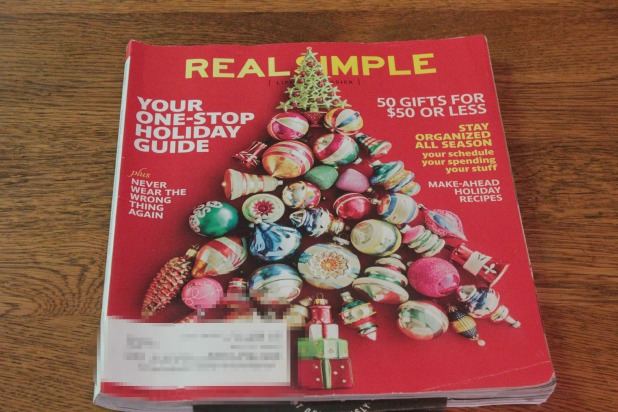 And then some of my favorite blog friends came up with the idea to share simple Christmas ideas we can all do.  Christmas in a minute.  And I just could not stop myself from taking action on it.
Please tell me that has happened to you, too.
And, seriously, it's on the cover of Real Simple magazine for crying out loud.  That means it's going to be real simple for sure.
Like not-holding-up-any-home-renovation-projects-at-all simple.  🙂
And I can upcycle old ornaments and driftwood, I love upcycling ideas.
The most time-consuming part was probably my adventure at Goodwill picking up some extra ornaments.  It was 50% off clothing day and everyone and their mother was shopping.  Lucky for me, getting 10 ornaments for $0.40 is my idea of a good time … and then I picked up a few others from the dollar store.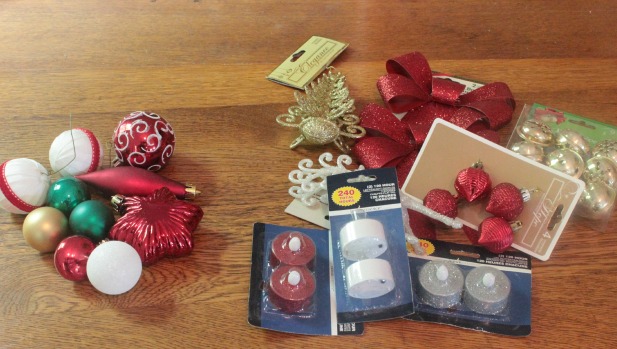 I actually used the same driftwood backing I used when I made my driftwood fish.  And in hindsight wish it was a more solid color background just so the craft itself could really pop off it.
But I'm not going to complain, you know I've got a thing for driftwood and the chippy, rustic look of it probably suits me more than a crisp backing would.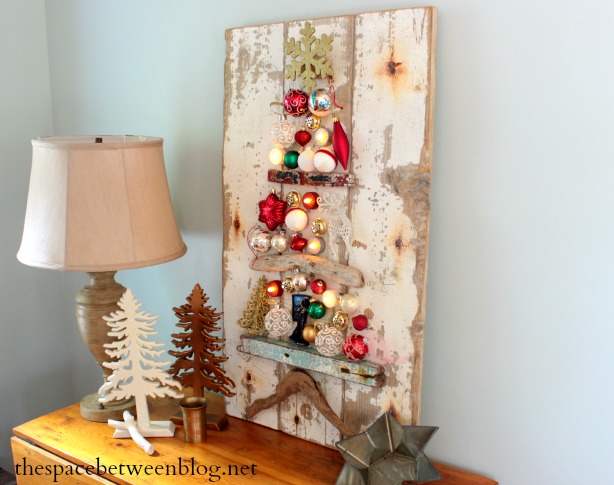 And this little Christmas tree craft really couldn't be any simpler.
Pick your backing.
Pick out your ornaments.  I added in a few LED flameless tea lights which will be fun when we have company at night.  And I absolutely could not help myself from adding in a few driftwood tree limbs.
Physically impossible to stop myself.  😉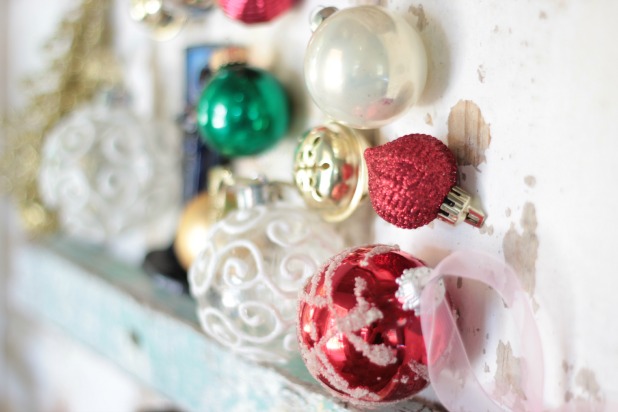 I used the magazine cover as a guide because I apparently do not know the shape of a tree and actually had a whole tree laid out in ornaments before I decided I needed more driftwood.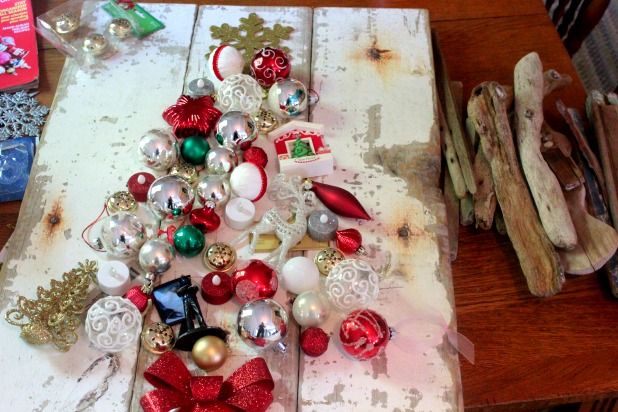 I ended up using the fish tail as the tree trunk and the fish head as the tree top. Multitasking driftwood.  🙂
Have I mentioned the lights are my favorite part?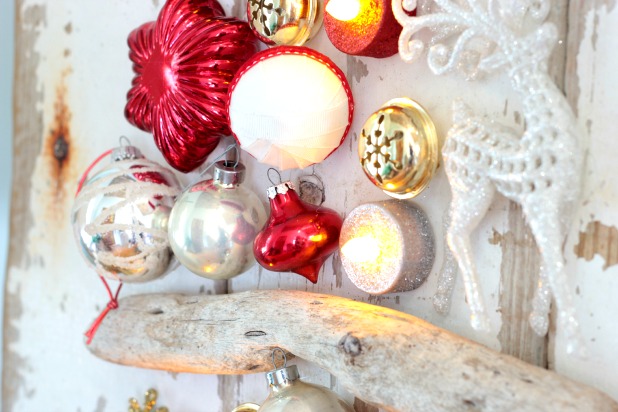 I attached all of the ornaments with hot glue so you won't want to use any of your breakable heirloom ones, but the tea lights I just stuck on with tacky tack or poster tack or whatever that orange stuff is called so I can pull them off to turn the lights on and off.
I made sure to turn them off before Joel got home from work … thought that might be a little too festive for him.  🙂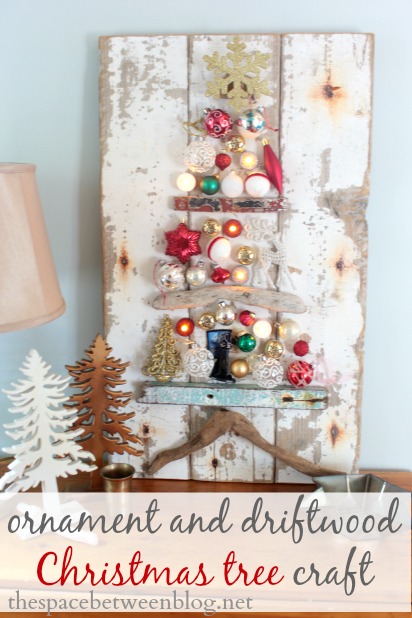 Now, if you're looking for more ways to create a festive Christmas in a minute, check out my ideas from previous years including an easy reindeer silhouette, little seaglass and driftwood tree and 11 DIY ornaments.
And check out what my friends have come up with, links to their beautiful projects are below.  I mean, who doesn't want an awesome holiday without the hassle of time-consuming projects?