(Click here for the introduction of this project.)
After the pics were printed I used my exacto knife to cut out, as true to detail as possible, around the outline of the dogs.
Then I traced the outline of the image onto the canvas.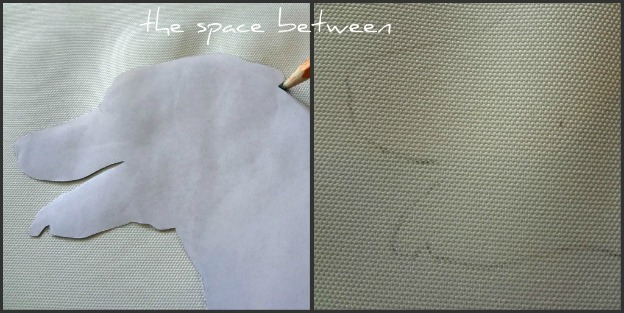 Then I painted.  I started with the edges of the canvas and then worked toward my traced image.  I figured less chance of accidentally smudging my detail lines if I do them last, right?!?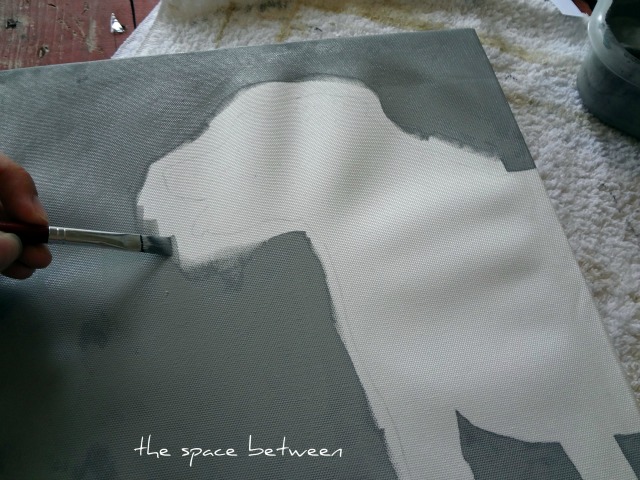 I think I did a better job with some eye lash detail on the black canvas.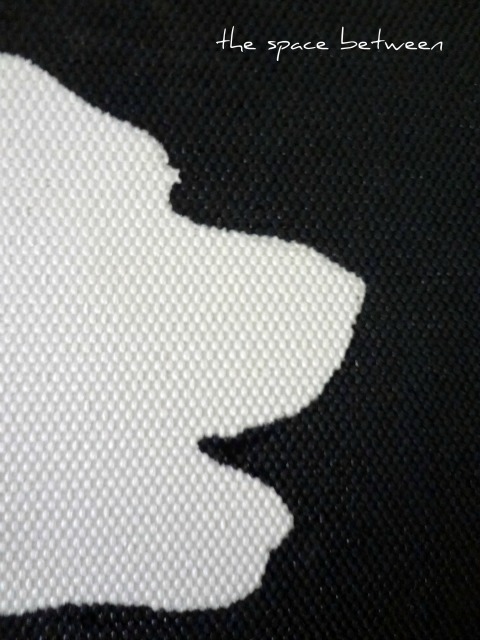 But overall, I am pretty much in all out love with these guys.
Let's see how many steps it took…
1 – Buy canvas
2 – Pick your picture
3 – Resize picture
4 – Print picture
5 – Cut out picture
6 – Trace picture onto canvas
7 – Paint outside the lines.
See, just like I said.  😉
If I've missed any detail, or you want more info on any particular step please just shoot me an email.
Here's the pic of Marley.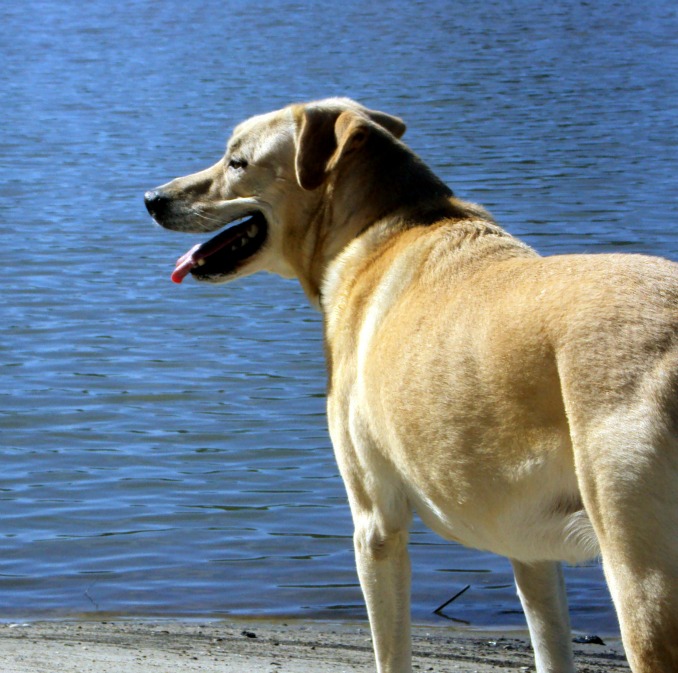 And here's her canvas.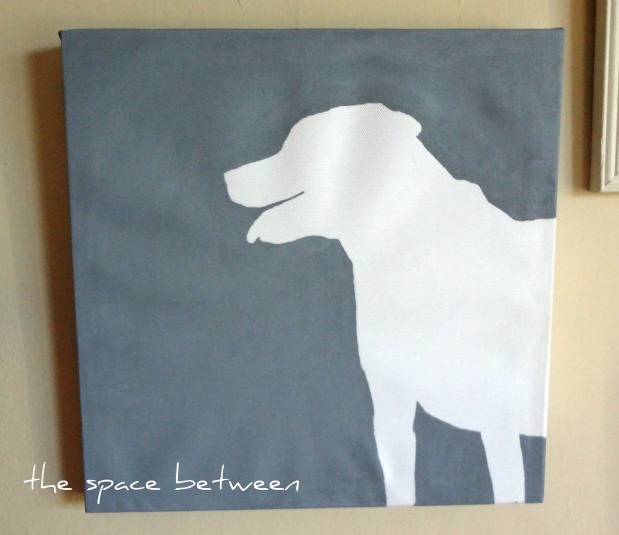 Here's the pic of Mico…admittedly not a great pic…sorry about the full on backside view.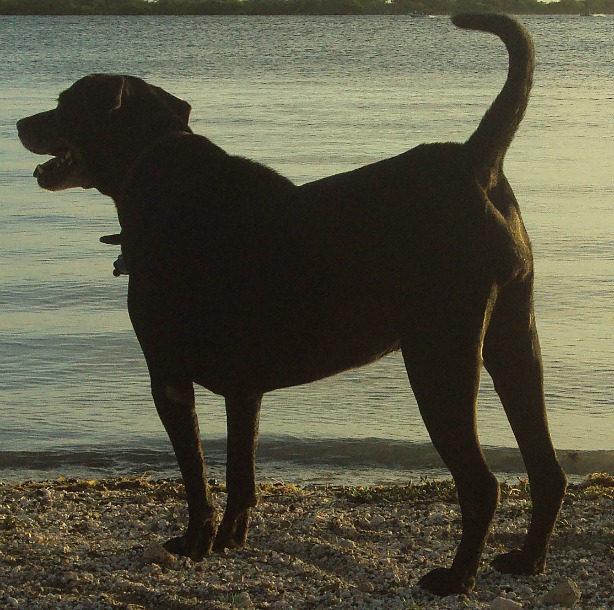 And here's her canvas.  You can see I didn't add the collar detail to the canvas.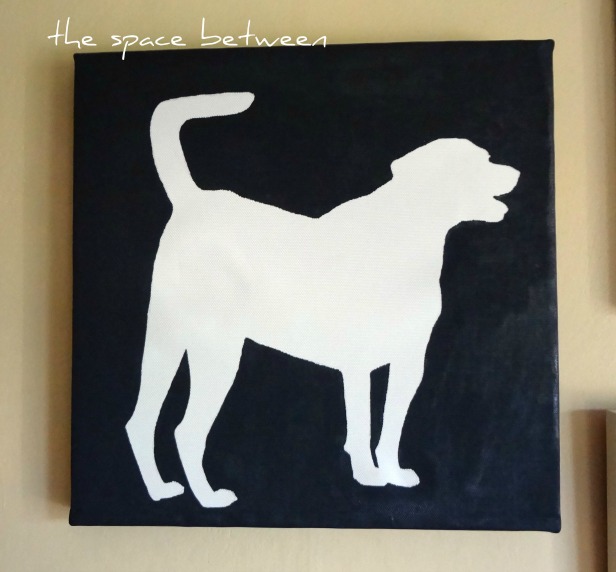 Hmmm, and this makes me think Mico's canvas needs a nose job.  Doesn't it look kind of rounded where the pic is straight?  How did that happen?  :/
Anyway, I still dig 'em.  What about you?  Know of any other ways to make a canvas silhouette for only $2?   Made any of your own, if so please link them up to my Facebook page, I'd love to see them.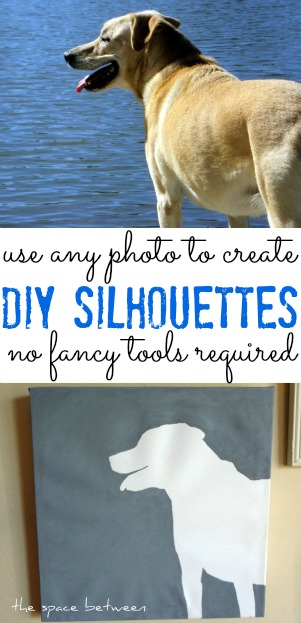 And if you like this project you can find more of our upcycling ideas here, including one of the easiest pallet projects ever, a really creative wall covering and our driftwood Christmas trees. 🙂
And, I definitely can not do a dog related post without saying a heart-felt, tear streaked RIP dear Romeo.  You were the best dog park running partner.  We will miss our cheese and cracker happy hours and I know you have filled my dear friends Jen and Harry with many a memory to look back on and smile…even through the current tears.  I can see you jumping clouds and chasing bunnies now.  XO
And, if any of you would like some REAL canvas art I know an incredibly talented artist in Maryland who made us these beauties a few years back.  Please, please, please email me if you're interest, she is the real deal.  These pictures truly capture the nature of each of our girls.
Like the size of my stocking on the left compared with Joel's 48 stocking on the right?  😉