Well hello there! Thank you so much for stopping by. I am Karah and right now I am probably a hot mess doing some sort of DIY project in our 1950's Key West conch style home. Along with my husband, Joel (the unintended DIYer in the family), I am on a journey to make the most of our every space. Over the past 15 years we have been lucky enough to live in 7 different US towns throughout 4 different states plus one Caribbean island, Curaçao.  I'm no mathematician, but I'm pretty sure that equals a lot of new spaces to try to make feel like home.
My passion for DIY started at a young age when my brother and I would try to make anything from a desk to a boat.  The boat may have turned out to be a soggy experience, but somehow it stuck with me that making or doing something ourselves was fun and thrifty.
Fast forward to 2001 when Joel and I bought our first house in Indianapolis, IN, the only way we could afford to live in a the neighborhood we wanted was to buy a fixer upper. With more than our fair share of help from my dad we tackled DIY projects large (three tier deck around two trees with a built-in seating area and fire pit) and small (updating all of the outlets and switches).  And learned that with a little research and practice we really could do almost anything that we could over pay a professional to do.

Indianapolis was also where our beloved pups joined the family.  Marley, the blonde, is 12 (yes, she is older than the book :)) and her sister, Mico, is 11.  They literally are sisters from another Mister, and tend to find their way into the most perfectly arranged photos, proving they are never far away as we venture to create a haven for us all.
Redefining our space is something that is always on my mind, heck with so many moves under our belt it's a constant battle between relishing in the new-to-us space and making it feel like our home.  I'm lucky that Joel has let me drag him into this DIY adventure, date night in the crawl space installing new duct work, anyone?
Yes, that actually happened.  And we lived to tell about it, and even do it with a sly smile. The couple who DIYs together stays together perhaps?
Our latest project is teaching us that there is always something new to learn in the realm of DIY.  Our 1950's Key West conch style home needs a facelift on every single surface inside and out.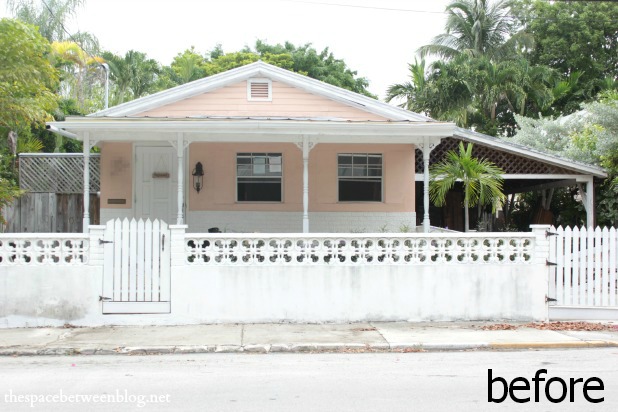 Many projects we've never tackled before and some we don't ever want to tackle again.  

But I try hard to not be someone who gets stuck in the past or is waiting for the future. And that leaves me with the space between.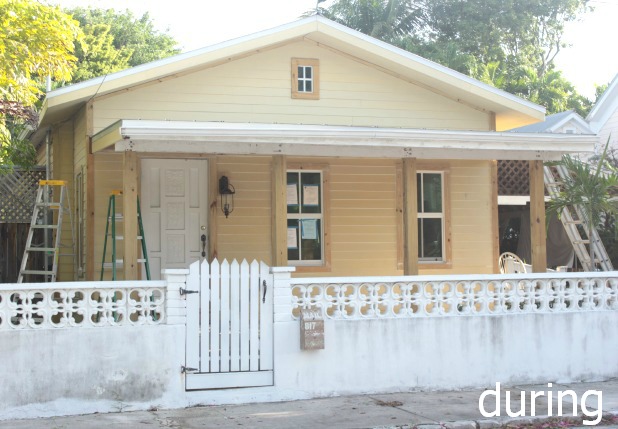 Join us on this DIY journey to make it the best space we can with as little cash as possible. Heck, grab a paint brush, these projects are always more fun with friends. You can find out where we are with our with the progress here.
Or, you might want to check out the very first blog post here and see how this whole adventure started.
And let's stay connected … it's much more fun with you around.