Well hello there!  Thank you for stopping by.  I am Karah.  Along with my husband, Joel, I am on a journey to make the most of our every space.  Over the past 15 years we have been lucky enough to live in 5 different US towns and the Caribbean island of Curaçao.
Whenever and where ever we go we know that these little beauties will be sharing our space.  Marley, the blonde, is 12 (yes, she is older than the book

) and her sister, Mico, is 11.  They literally are sisters from another Mister, and have provided us with so much enjoyment and unconditional love over the last 12 years.  We are lucky!
Redefining our space is something that is ALWAYS on my mind.  We dove head first into each of our house reno adventures.  We built 3-tier decks and created dreamy master bathrooms, we built living rooms from the ground up and developed curvy landscape plans. All on a very strict budget.  Date night in the crawl space installing new duct work, anyone?  Oh, the memories!
And our latest project is teaching us that there is always something new to learn in the realm of DIY.  Our 1950′s Key West conch style home needs a facelift on every single surface inside and out.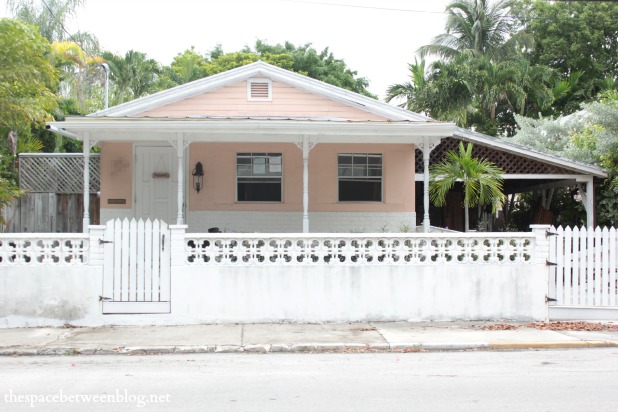 Many projects we've never tackled before and some we don't ever want to tackle again.  :) But I try hard to not be someone who gets stuck in the past or is waiting for the future. And that leaves me with the space between.
Please join me on my journey to make it the best space I can with as little cash as possible. Living an adventurous life with the ones I love and DIYing my way through.
I'm so glad you're here, you might want to check out my very first blog post here!  Or, have a look at the most popular post on the space between to date here.
And peek in everything we've accomplished here in Key West so far here.
And let's stay connected … it's much more fun with you around.  :)