Ok, well clearly I've gotten into the bad habit of posting this little recap about 10 days into the month.  Sorry 'bout that!
So let's get right to it and take a look back and see what we did in June, shall we?!?!
Maybe the reason this is so late is that I haven't gotten out of this baby since we made her? I wish I could blame it on the new pallet bed we made in 3 easy steps.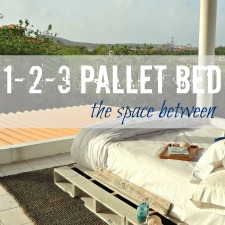 Keeping with the rooftop bedroom projects we went right into the making of pillow covers from old shirts and then embellishing those pillows in 3 different ways.
Oh, and then there's this beauty that happened when I thought I was getting all crafty by combining the two shirt fabrics into one pillow cover.  #DIYfailforsure

And because I love a good re-purpose we talked about great up-cycling ideas for outside and fun ways to put to use all of your baggage, …er, old luggage.
Then, in an effort to get myself into the mantel game, so to speak, I took one of our driftwood shelves and made a beachy little summer vignette with some recent finds.  And people liked it.  So thank you so much for that!!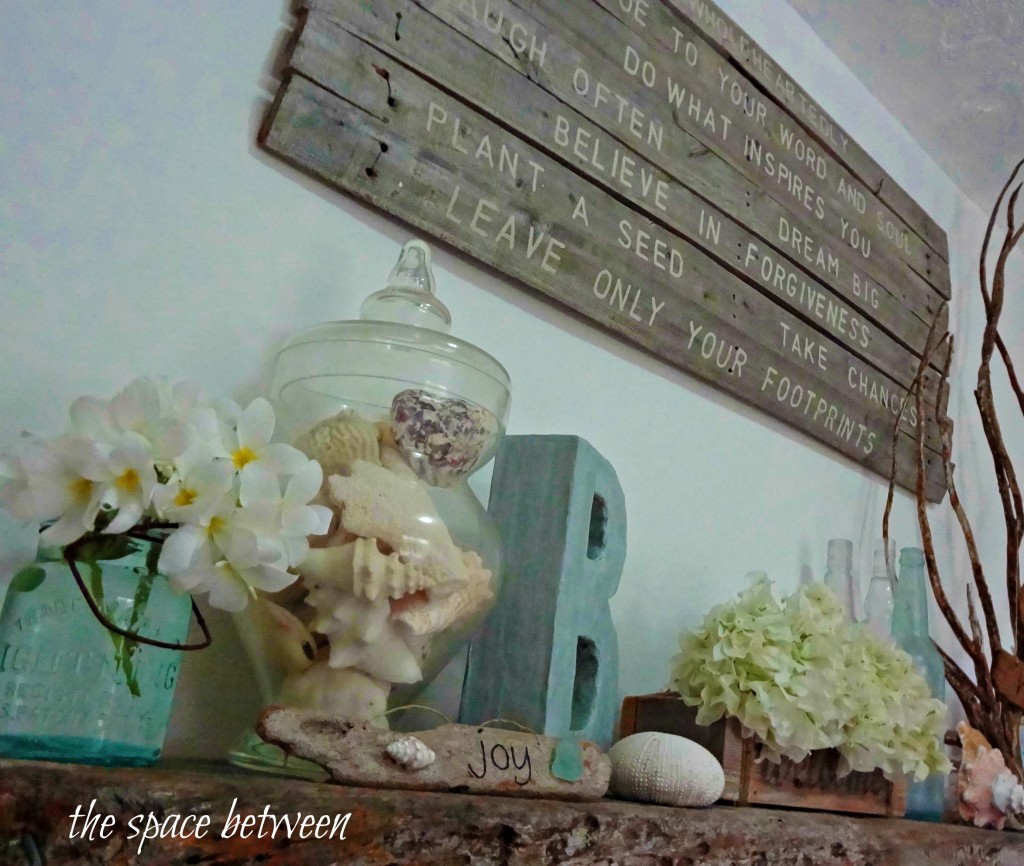 And a HUGE thank you to The Lettered Cottage for including our mantel among their features.  I love you for it, Layla!  🙂
Now … this is where June went haywire.  In a REALLY good way.  This ol' gal got a last-minute call that a ticket had opened up to a new blog conference in Atlanta!  Heck yeah, I'm in, says the girl who didn't even know of blogs a year ago.  🙂
So we updated our tote bag and made business cards.  And took pictures of our new business cards on the summer mantel like all normal people do.  🙂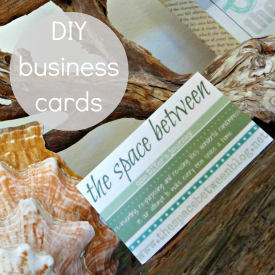 And then we jet-setted to Atlanta and mingled with the big guns, made real life new friends and came home with a fantastic new admiration for this here blog.  Awwww.  😉
I tried to break it all down into lists of 3, that actually took up two posts.
One of my main takeaways that I did not include in my lists of 3 are all the great little buttons you see on the right hand sidebar!  Make your content easy to find and easy to pin.  Bam!  A quick thumbnail for our most popular posts with a Pin It button specifically for that picture that links to the specific post.  Nailed it!  Kind of like your backyard retreat, Kelly!  🙂
And then, to top it all off with a bit of redneck class, we turned some beer bottles into a light fixture and hung it in our kitchen.  🙂
In the foto friday realm we went from a Curacao hardware store, to back roads in the Dominican Republic, to southern Florida, to missing home while we were in Atlanta, to Atlanta and back home.
I'm feeling so well traveled.  😉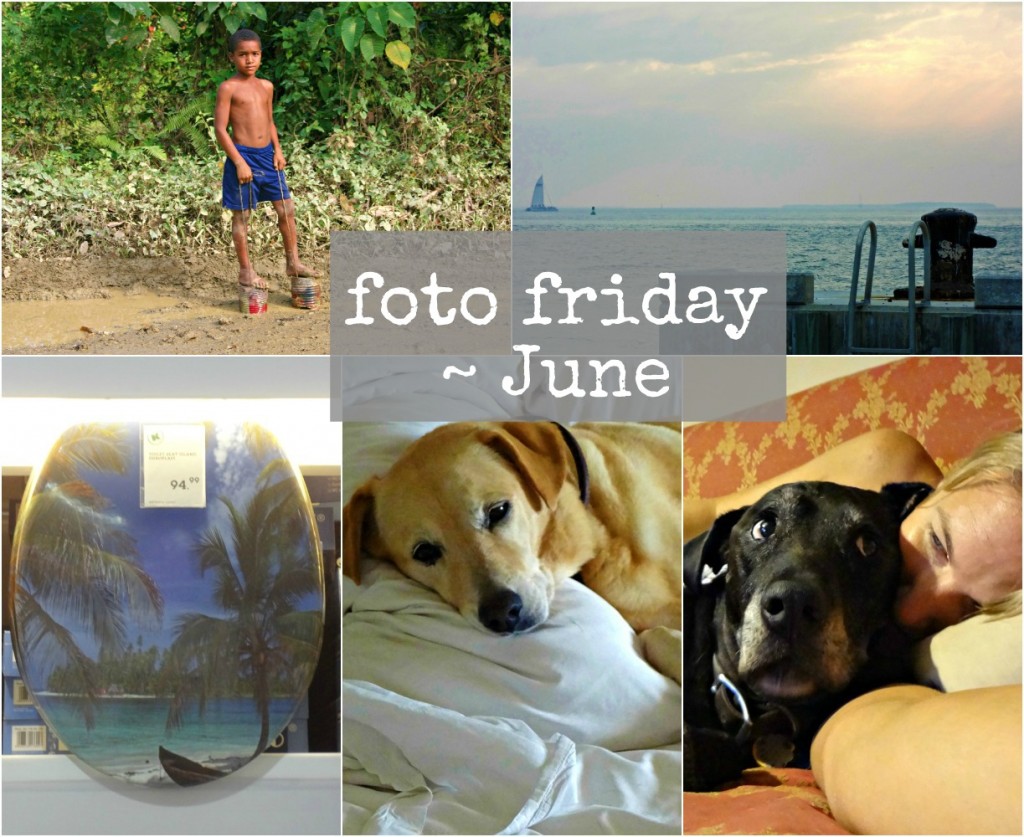 Nothing like a photo collage with a couple of pups and a toilet seat cover.  Like I said … just keepin' it classy up in here.  🙂
And just like that July is already in full swing.
Thank you all so much for hanging around, and for everyone who joined us in June … it is truly great to have you!  Hopefully you'd all like to stay awhile to see us Blogging without Borders this summer and who knows what after that.  I genuinely love having you here.  🙂
What about you, what did you do in June?  Do you have a beer bottle light fixture in your kitchen?  Do you take pictures of toilet seat covers at the hardware store?