Hey, hey!  Happy Monday!  How are you?
I am great!
I am gearing up for company to come visit.  FUN!!
That's one thing about living on an island.  We get our fair share of visitors.  

Luckily, we mostly like them all.  😉  We had about a year there where we had at least one week of company every month.  I became quite the tour guide. Hence my knowledge of the top 10 free things to do in Curacao.  I'm ready to get to doing a few of those again soon.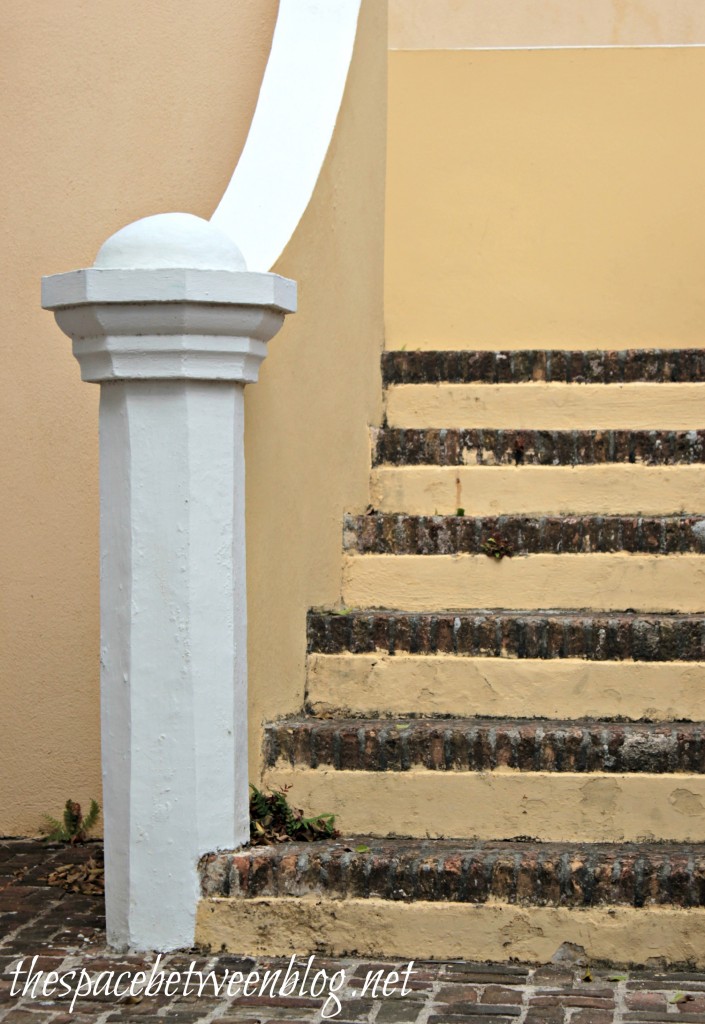 You know how it goes, don't you?!?  You have these really cool things to do in your town, but you don't usually do them unless you're showing them to visitors.
Or you have this really cool room in your house … or on the roof as it may be … and you don't spend as much time up there as you could.  Because it's always there.  I'll just go up tomorrow.  Or next week.  Or sometime soon, for sure!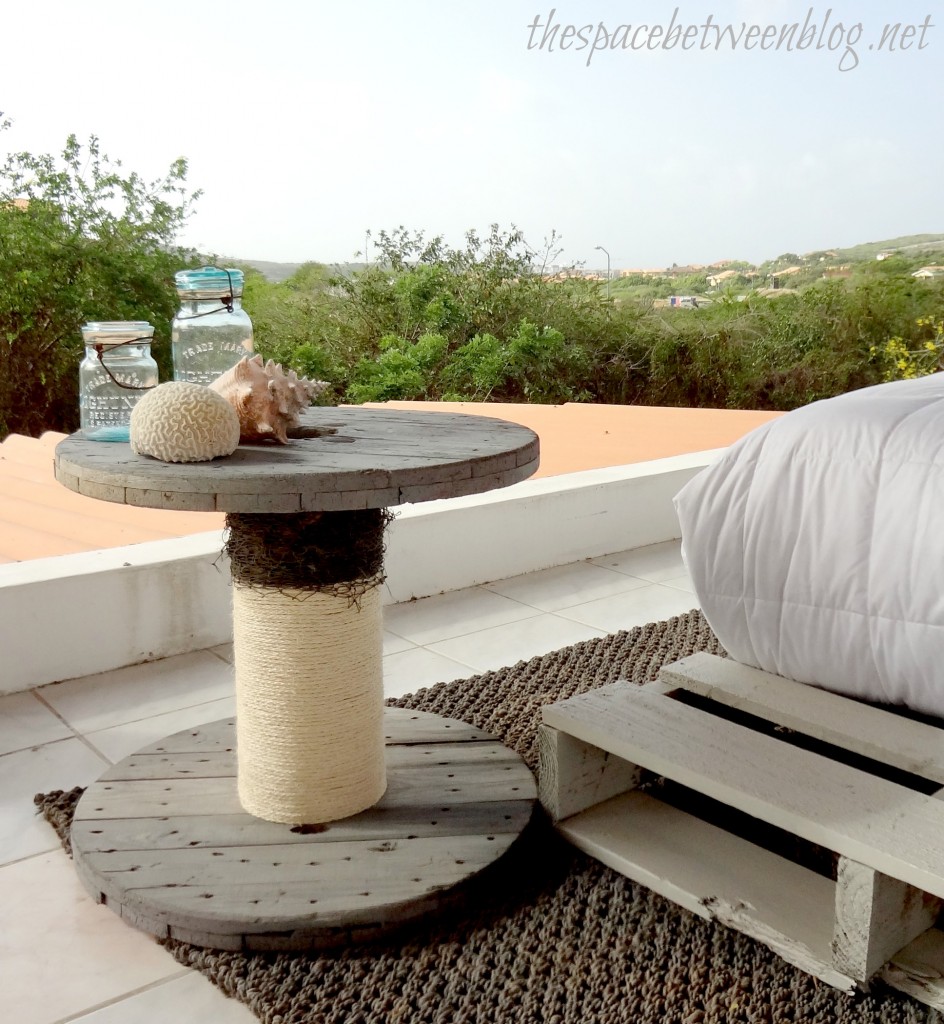 But I got a pretty good chuckle on my most recent little trip to the roof in the company is coming vein.  It is our guest room after all.  

See, I had started this little nightstand project … in June.
You know those wooden spools they use to coil large lengths of cords?  Well, come to think of it, I don't remember seeing them in the states.  But they are at every construction site around here.  We used to use one as a coffee table, actually.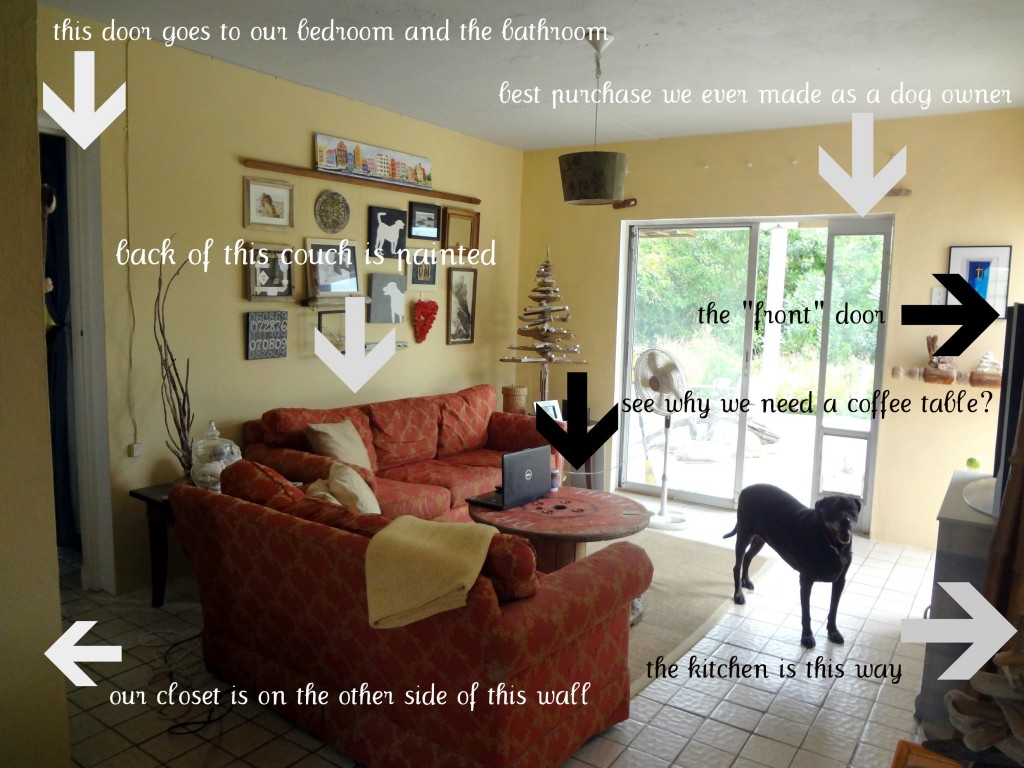 And I had painted a small one and wrapped sisal rope around the center …
… but I didn't have enough rope so I took this random bit of fishing net I had found at the beach …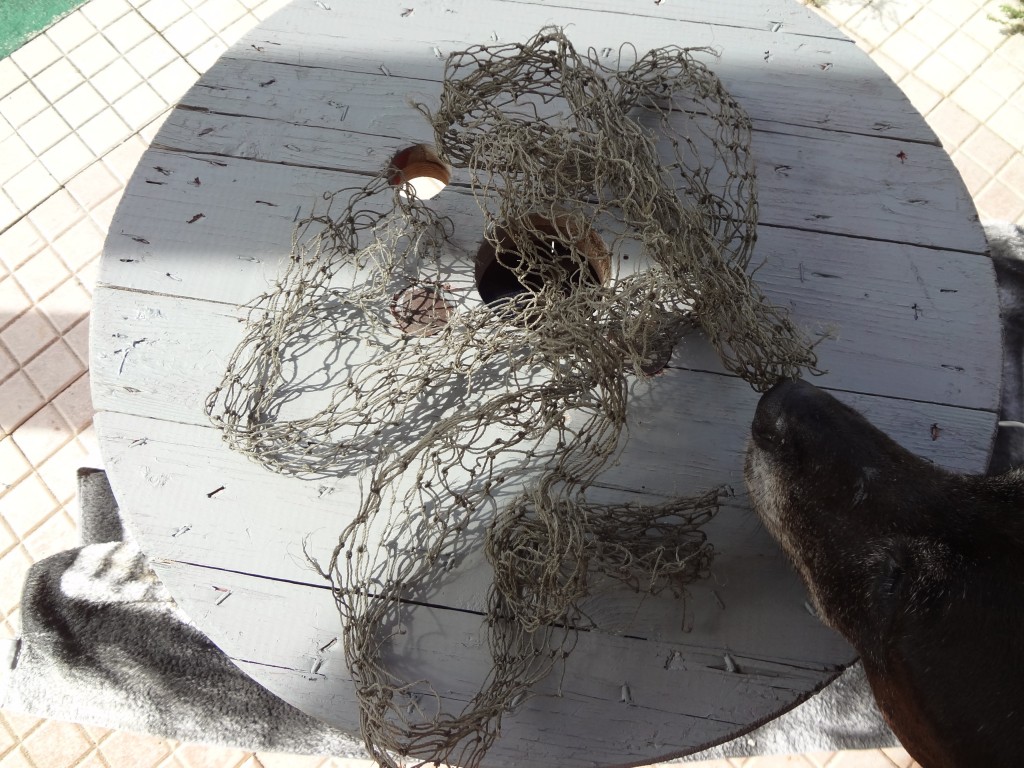 … to cover up the top part of the center.  But as I was taking some pictures of it, I realized I didn't love it.  It just needed to be all sisal.
Or all fish net.
Or beglittered.
Just different somehow.
So I bought more sisal.
And proceeded to make sisal coasters.
Because when I saw the sisal in October, I totally forgot why I had bought it in June.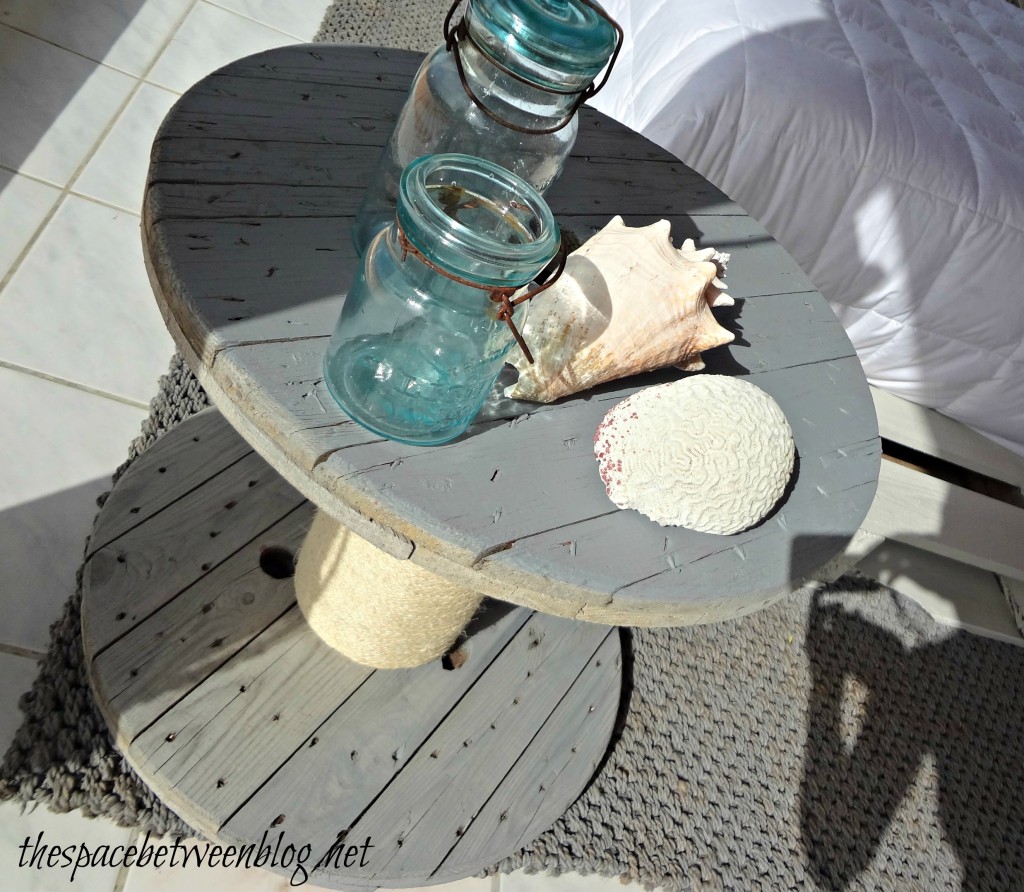 I'd even forgotten that I'd brought a couple of blue ball jars up to the roof one sunny day with my old point and shoot … love how you can see that in the shadow. (total sarcasm there)
Do you ever do that?
Totally forget about projects you're working on?  Buy new supplies for said project but then just make something new entirely because you have no memory of buying said supply for a specific project?  Not go to certain areas of your home for months?
I do.  :/
One of my cousins who is coming to visit … and the genius behind the beglittered tea lights … says she can't wait to see all of my projects in person.
I'm just hoping she can look past all of the unfinished projects as effectively as I can.  

And tell me, what should I do about this little unfinished wooden spool dilemma?
And, check out our guest room that is on our roof with a pallet bed here.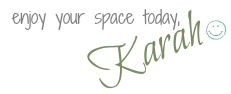 Sharing at BNOTP.