Happy Monday!!
Hey, thanks for letting me catch a little breather over the weekend.  I dropped my cousin at the airport early this morning after a fun filled weekend.
Fantasy Fest has officially started here in Key West.  If you don't know what that is, like me when we moved here 10 months ago, google it.  But be very careful if you choose to do a google image search.  I'm just sayin'.
But, all this talk of my cousin on vacation and this being one of the biggest vacation weeks in Key West, it seems like a good time to share a little idea for where to hide your money on vacation.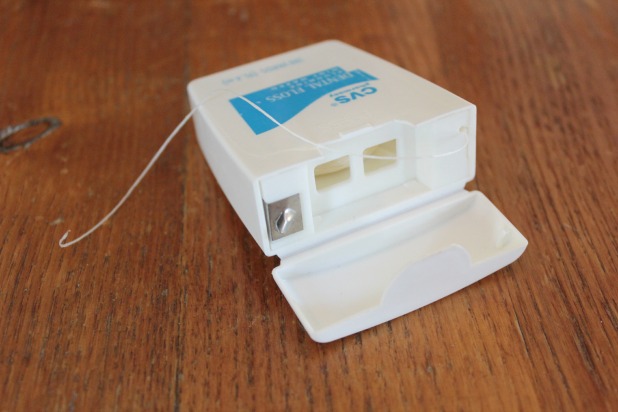 Did you know that the top of those little dental floss containers pop out?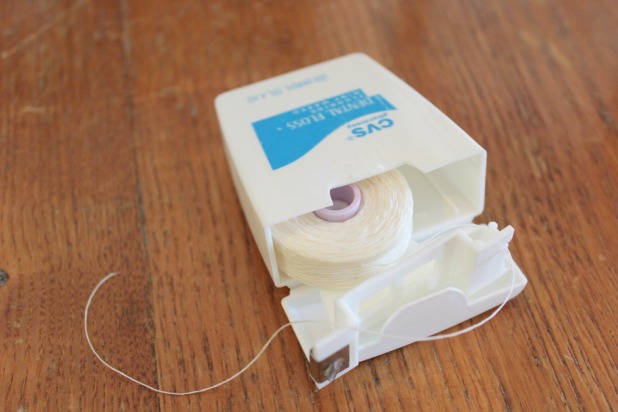 And it takes the roll of floss right with it.  Leaving the perfect little nook for a few folded bills.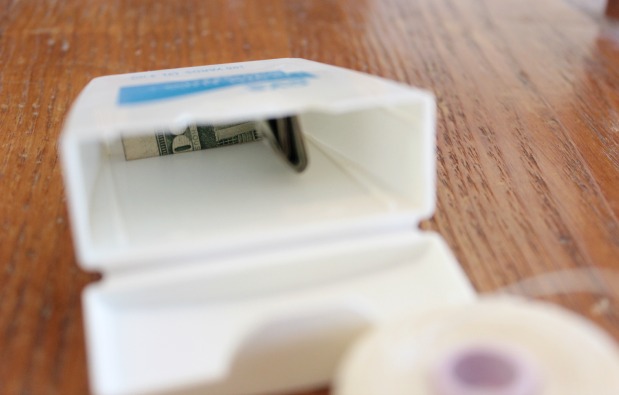 One of those inconspicuous little spots that would probably get overlooked by anyone of ill intent.
I don't know about you but I like to divvy our cash up when we're traveling, especially internationally.  This might be one little spot in my rotation.  🙂

Follow the entire 31 Day series of tips here.