I have to admit, it seems kind of out of left field to get so geared up for fall.  I mean, we live on a Caribbean island and all.  It's the land of perma-summer.
But a tree … yes, a tree … totally caught me off guard yesterday and it had me coming up with fall centerpiece ideas … and then creating a little front door decor.  It's like my personal welcome to fall.  With love, summer.  🙂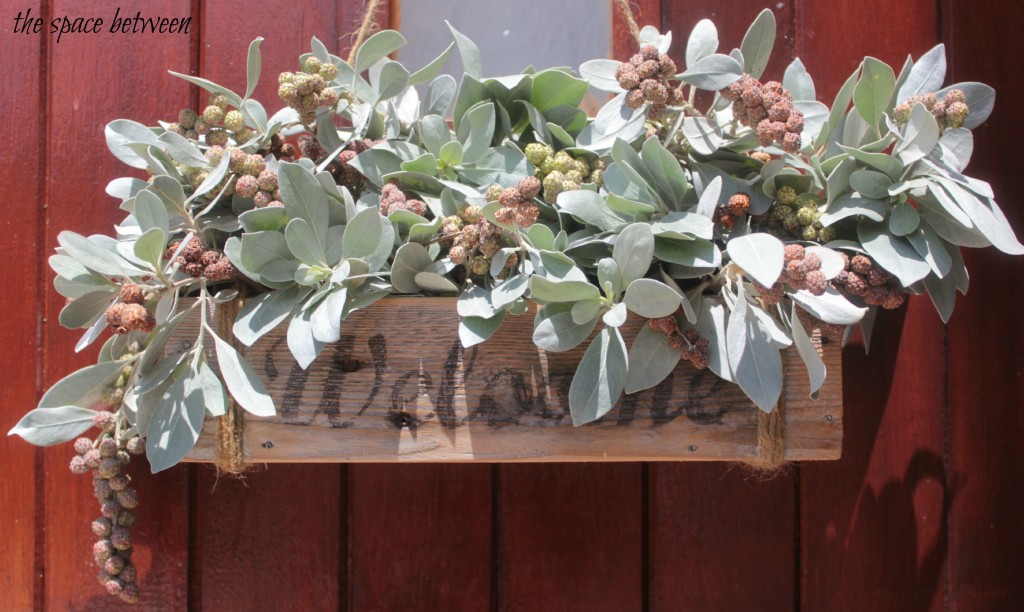 I think it looks like eucalyptus.
The leaves are velvety to the touch.  With these neat little, draping balls.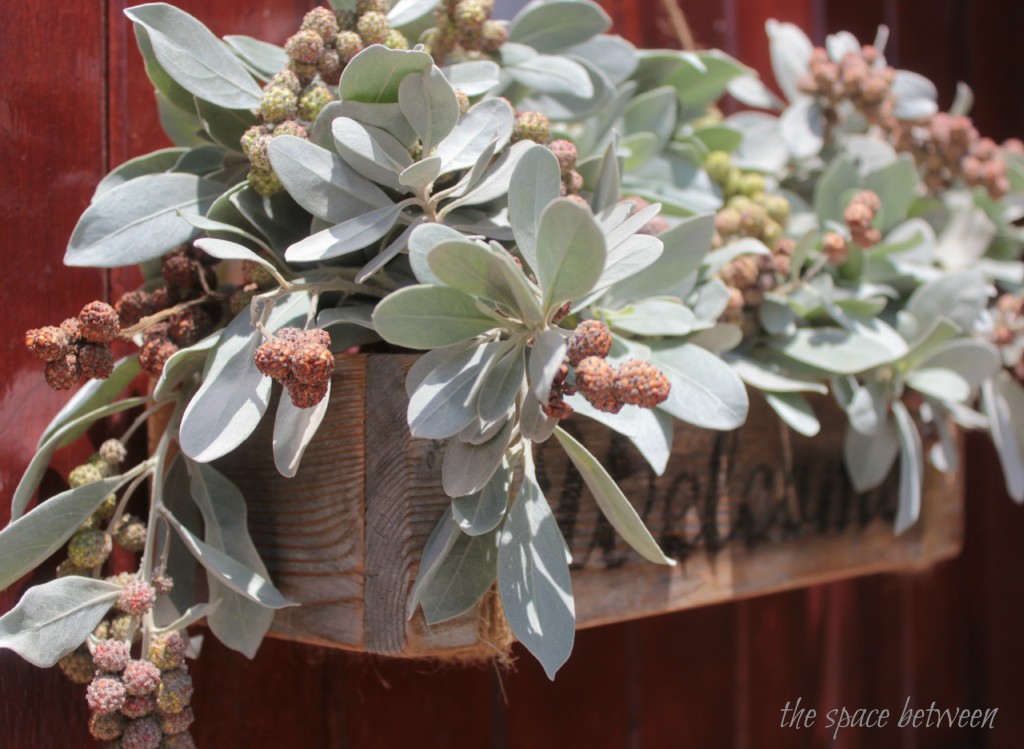 I thought they were the perfect touch of fall for the door.
It's not much, it's pretty simple.  But to me, it feels like fall … and that makes me smile as I'm sweating my a$$ off.  🙂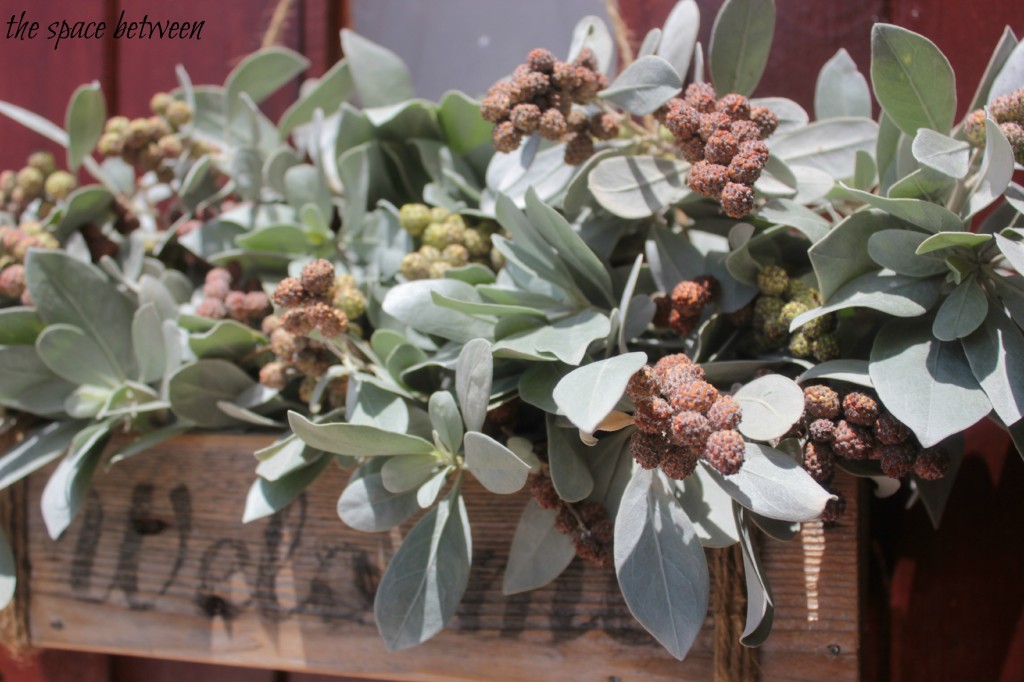 Now … time for me to head back to the beach.  😉
But feel free to stick around and see how to make your own little trough out of just one pallet slat, the tutorial is here.
And the image transfer is a super easy technique using just your ink jet printer and some white glue, check it here.
And here are my 5 fall centerpiece ideas that were inspired by this same tree.
And Happy Fall Y'all!!