Happy Wednesday to you. I'm not sure if you're following along on our Facebook page, but I've been posting some random pics of the projects I'm tackling at one of our rental properties. They are pretty scary beautiful! If you want the sneak peeks, follow the fun here.
Now, do you remember that 16 foot long board I drug home from the beach back in February and then finally made into a desktop in September? #efficiencyismymiddlename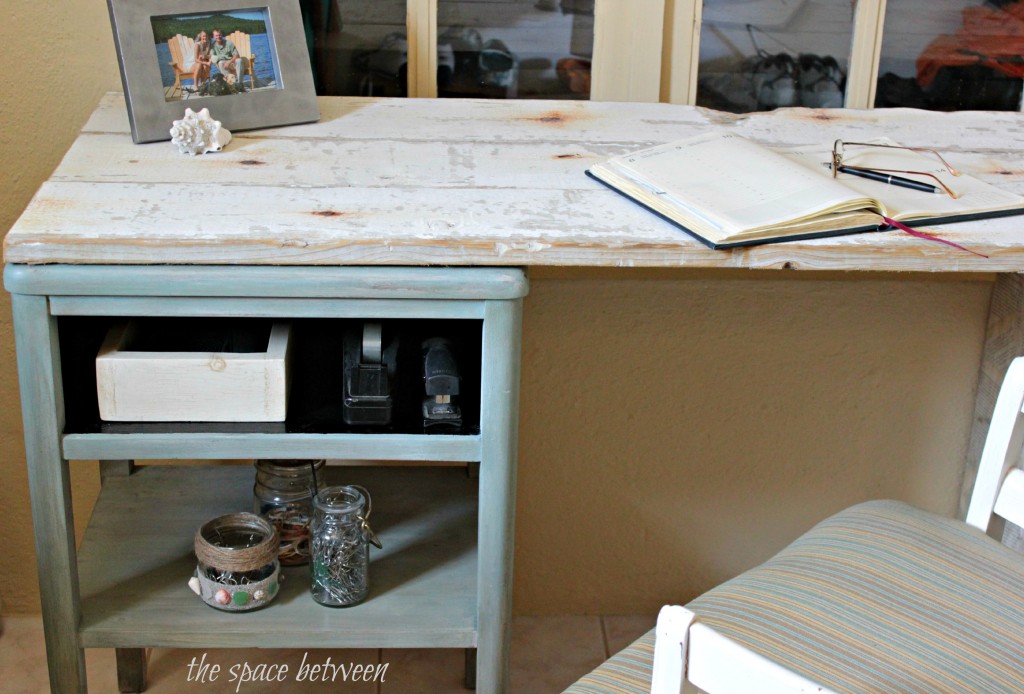 And did you happen to notice the shoes and is that a hanger on a pair of sneakers and even an orange shirt strewn about behind the window?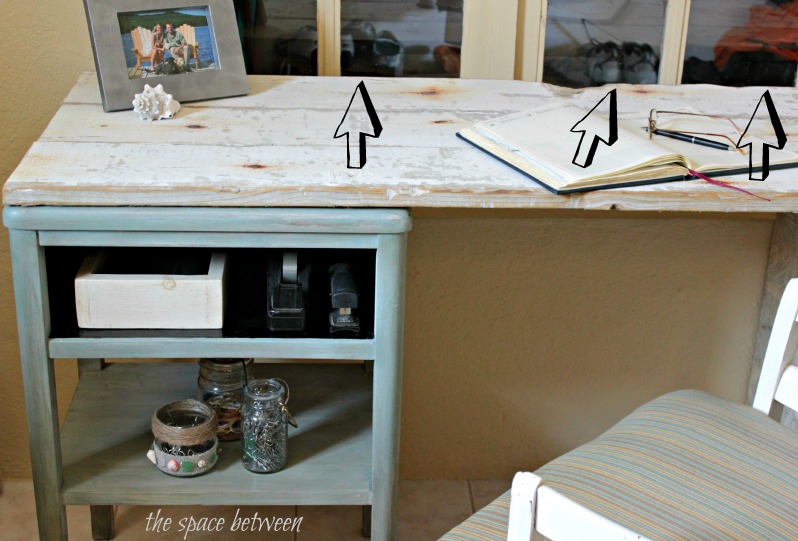 Totally great, right?!?
Or not. :/
So when Wallpaper for Windows contacted me to see if I wanted to try out some of their product I said "why yes, yes I do". And then when they asked if I wanted to give away a $75 gift certificate to use on their website I said "Fruitcake Yes!". Unfortunately, I think only Robin is going to get that … but it's a pretty emphatic YES!
And, can I just say, this product was so easy to install, and made such an immediate impact I was inspired on the spot to make my first video tutorial.
Unfortunately, that spot that I was so inspired in was a first thing in the morning spot, a without any make-up spot, and a spot that had never seen the video option on my camera before.
But, more on that later. Let's take a look at that immediate impact I'm talking about.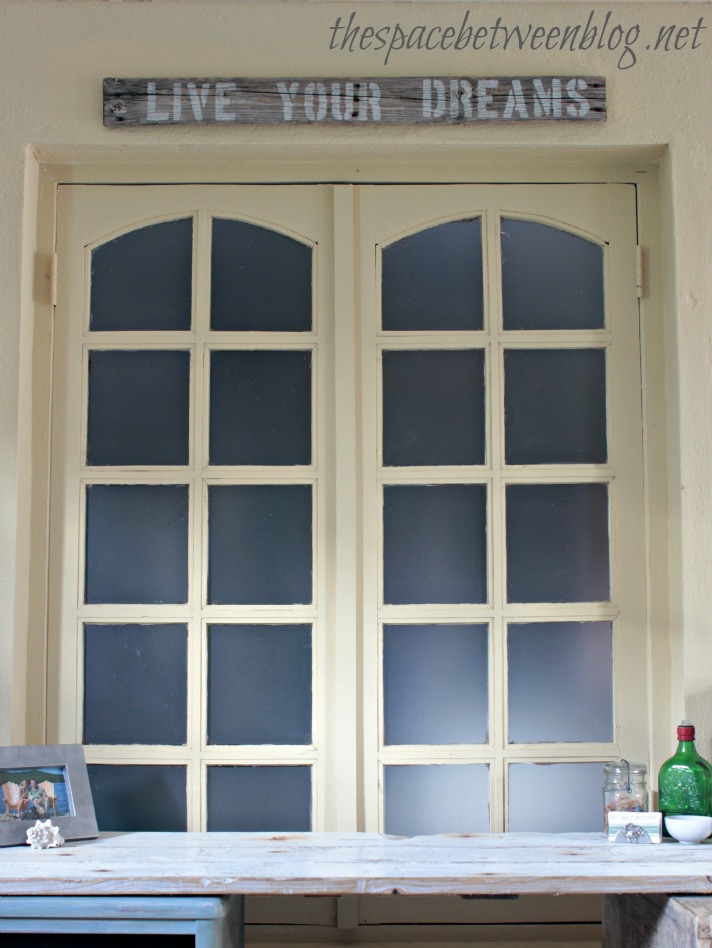 Pretty great, right?
Shoes and shirts and hangers no more.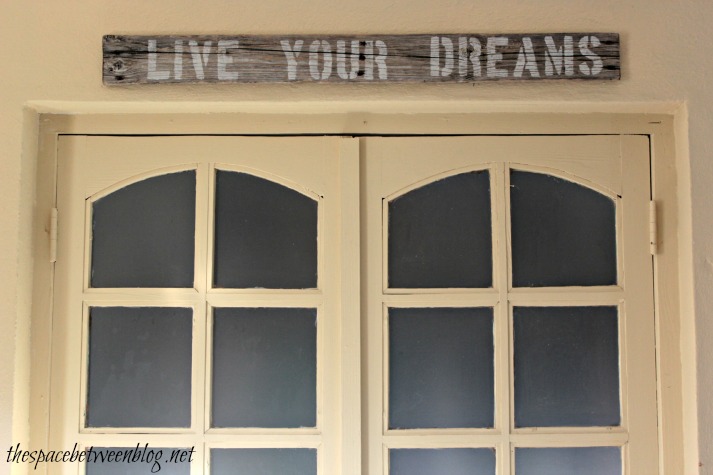 And since I used their pre-cut option, these are the only supplies you'll need.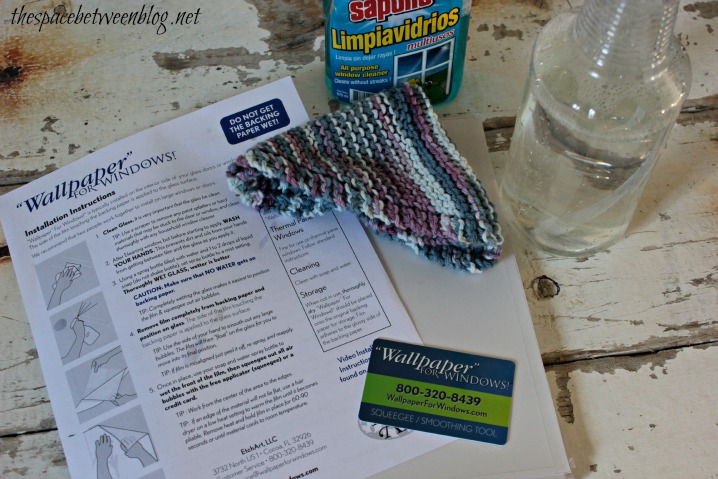 After you clean the windows, wash your hands and put some water and a few drops of liquid soap in a spray bottle you are ready to go.
The instruction sheet provided gives all the information you need and is extremely easy to follow.
Have I mentioned yet that this product is so incredibly easy to use?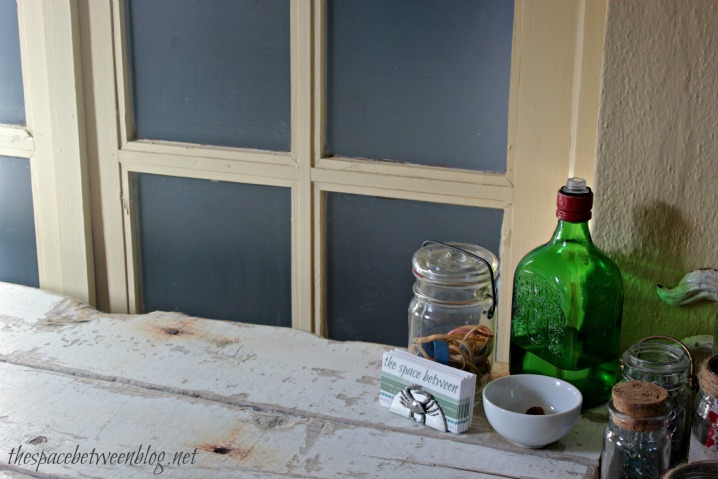 And makes an immediate transformation!
I almost felt like I was cheating. I have been looking for frosted spray paint on this island since we moved here. Can you imagine how long it would take me to tape around each window pane and cover all the woodwork so errant paint wouldn't leave its mark? And can you just imagine how many corners I would cut in that prep process just to, in turn, create an extra long clean up and paint touch up process?
Using the pre-cut Wallpaper for Windows I did have to trim along the rounded windows because I had no idea how to explain to them the 'size' of those windows. That was, by far, the hardest part of the project.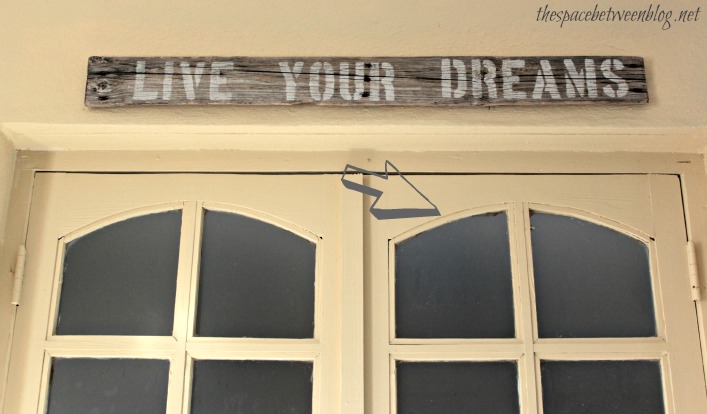 And even then, pretending to cut with my left hand while taking an in-focus, up-close photo proved to be more difficult.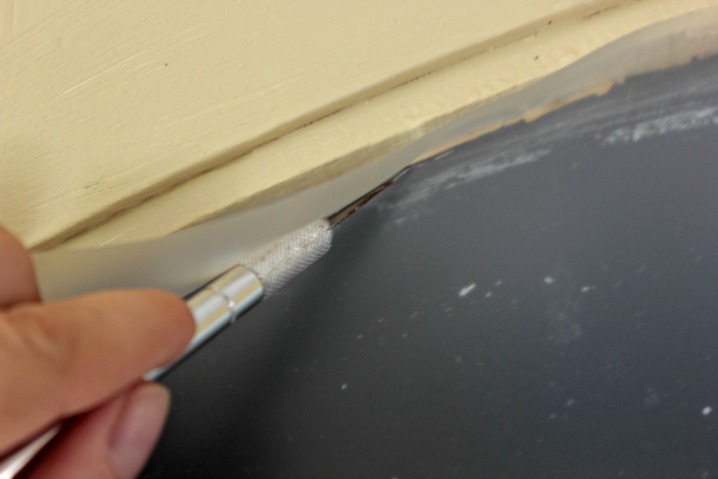 And I'll mention one more time the immediate transformation this minimal amount of work makes.
Who wants to be reminded of their dirty laundry and unkempt closet while they're trying to get their Christmas craft on, anyway?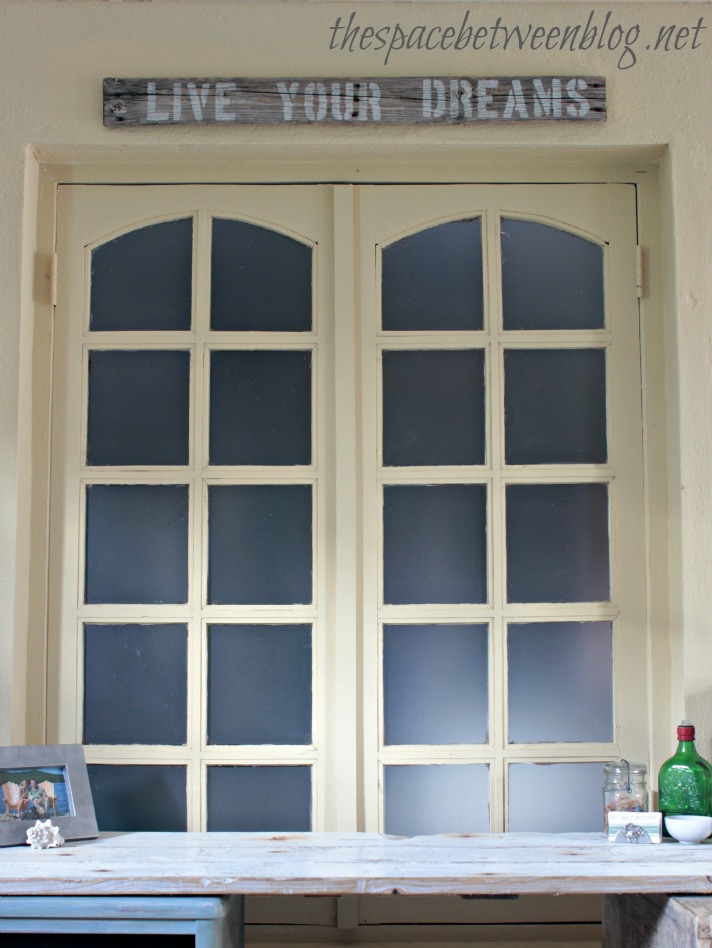 And now for the benefit of you who are actually going to take the minute and twenty-seven seconds to watch the video … here are a few noteworthy points.
it was first thing in the morning, I was in the process of having my coffee, not really ideal conditions for making a video for public consumption, I'm just happy I figured out the video feature on the camera
yes, I know I am pretty much cut off in the video
yes, this was the first take video … the two other takes I tried before I had to go ended with phrases like "windows for wallpaper" and "spray the window with wetter"
the saying 'wetter is better' really did come straight from the instruction sheet … I swear.
and finally, no, I did not hire the New Jersey Tan Mom to do the video for me.
Now go on, enjoy my awkward morning squawking.

And what do you think of my little sign? It's pallet wood and driftwood in one … an old pallet slat I found washed up at the beach. And I just used these awesome copper stencils to write a little somethin' somethin'.
Check out our other signs here.
Update: This giveaway is now closed. The winner was comment #16, Amy@BR.
And now … who wants to win a $75 gift certificate to Wallpaper for Windows so you can make your own immediate transformation?
The official giveaway deets.
Prize: $75 gift certificate to use on wallpaperforwindows.com
Total Number of Winners: One (1)
Entries: 3 possible entries per person, leave a separate comment on this post for each entry.
1. Leave a comment telling me what view you'd like to block with some decorative window wallpaper.
2. Share this giveaway post link on Facebook and leave a comment with the url.
3. Share this giveaway post link on Twitter and leave a comment with the url.
Closing Time: All comments received before 11:59pm Eastern Standard Time Monday, December 10, 2012 will qualify to win.
Eligibility: Open to everyone US and Canada. Sorry international peeps.
Winner: The winner will be selected by random.org.
And be sure to follow Wallpaper for Windows on Facebook, Twitter, Google + and Pinterest.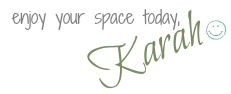 *This post is sponsored by Wallpaper for Windows, but you know I only speak my truth. You can view my full disclosure page
here
.