So, did you check out the Random Acts of Craftiness party last week?
The one where my buddy Erin initiated a little crafting challenge.  To not use any online inspiration and make a unique craft out of items of her choosing.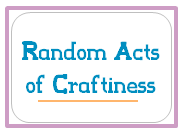 And, because she is not a totally mean person, she did not pick used toothbrushes like she had threatened to.  She picked game pieces … which proved almost as difficult.  But don't let that scare you.  This is the kind of challenge where you get a ribbon even if you're plan doesn't quite pan out.
So I whipped out my favorite cheerleading moves* and encouraged everyone along and picked out a few of the projects that I think are an awesome repurpose of old game pieces.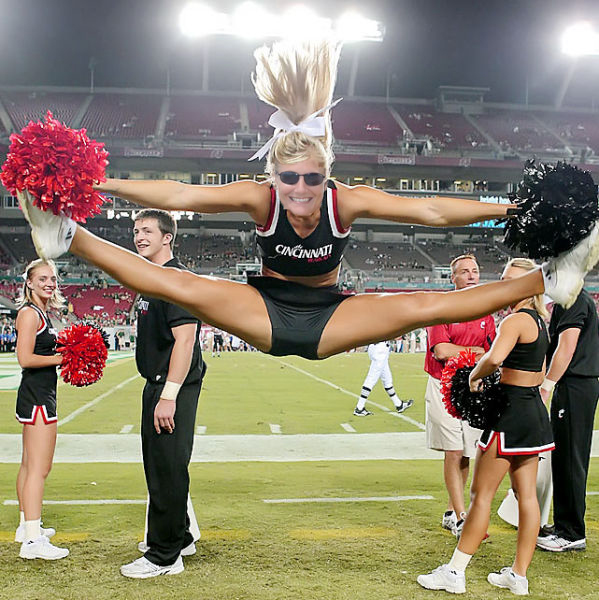 *You might find this surprising, but that is totally not really me.
I'd be remiss if I didn't start with Erin's own very unique take on a gift tag.  I love that she used theme appropriate cards … for those of you who are smart enough to actually figure them out.  If you're like me you're going to have to visit His and Hers blog to cheat get the answers.

The always creative Whitney from Drab to Fab made a really awesome tray lined with old bingo chips!  I think one with bingo pieces, the letters and numbers, would be fun, too!!  Sing it with me … Bee Eye En-Ge-O

There were a couple creative uses of old game pieces as stamps.
Popcorn on the stove used dice and Life game pieces and 110 + 2 made cute stamped tea towels out of trivial pursuit pie pieces.
And this herringbone pattern out of Jenga pieces by Casa de Christine just makes me think of all of the possibilities with Jenga pieces.  What if you painted a few, or stained them different shades.  Or painted them white and laid them out like subway tile.  FUN!

And hello … Clue game pieces as wine charms!?!?!  Brilliant idea from Decor and the Dog.  So many different game piece possibilities for this one.

And these candle holders that look like snowflakes are perfect for the upcoming season.  You'll have to head over to The Money-Pit to see how Kim made them.

And Eclectic Em is well on her way to a unique and eclectic (how apropos) lampshade using  Jacks.  What a fun addition to a game room, and makes me think to paint Jacks different colors and use them as wine charms, too.

A totally fun challenge, right?  These are some great, unique repurpose ideas for those old game pieces.  And Erin has already announced the challenge for the second round.
Odds and Ends From the Hardware Store!
Check out all of the details here and if you've been featured please feel free to grab a button here.
And a big thank you to Kelly for photoshopping that totally awesome cheerleader split around my otherwise not totally awesome face.  I found the pic here.
So, do you feel inspired?  It's kinda fun to try to create something totally new and not rely on inspiration from others, right?  Well then, get your thinking caps on and head to the hardware store to check out those odd and ends so you can join in the fun at the next link party at Erin's on October 31st!