Happy Monday y'all!  Today makes us 3 for 3!  Three weeks in a row we're kicking things off with a fun giveaway.  Seems like a fun way to kick off summer to me.  And if you haven't entered yet, the 4 night vacation rental giveaway is still open!
Today we're talking home improvement.  'Cause that's what we really love around here.  And what better way to prepare for all of those summer BBQs than to show your outdoor space some love?!?!
Thomspon's WaterSeal is offering a complete Deck Care Kit to one lucky winner.
Check this out.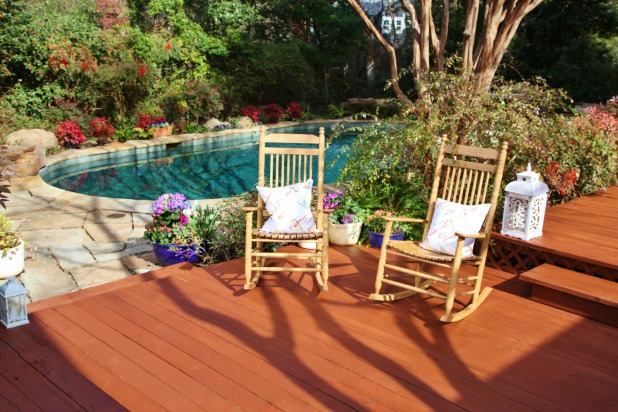 And want to see what it looked like before a little TLC?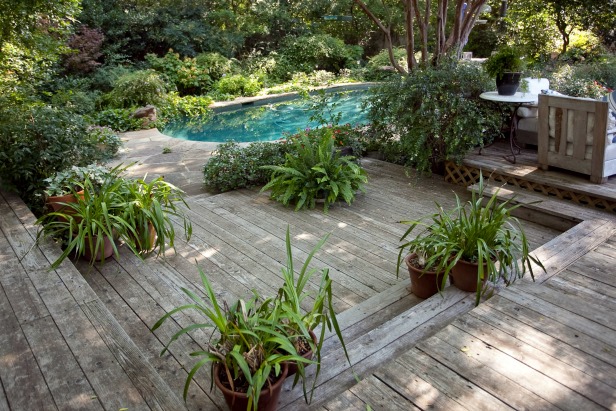 Amazing tranformation, right?!?!  We've lived with a number of decks in that sad state.
The complete kit includes:
One case of deck cleaner (four gallons)
One case of the new Waterproofing Stain (four gallons)
You can choose your color (Acorn Brown, Maple Brown, Woodland Cedar, Harvest Gold or Sequoia Red).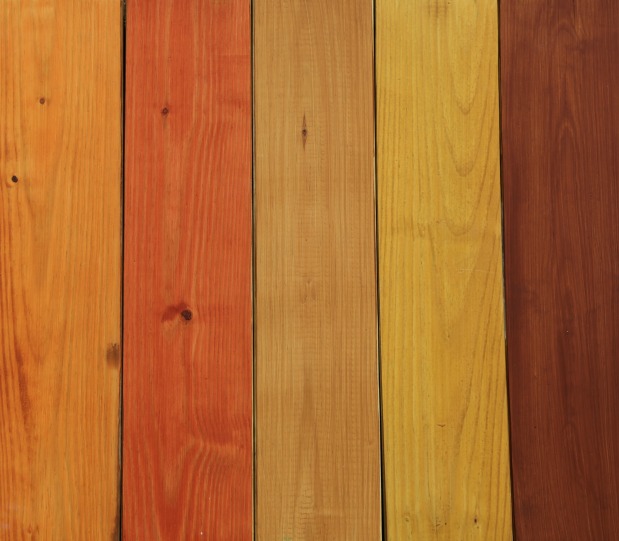 And each color comes in Transparent, Semi Transparent or Solid.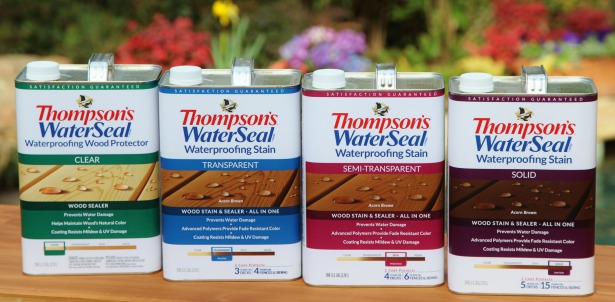 I am so looking forward to the days when we're transforming our outdoor space.  Since I picture it being among the last steps of this renovation project it kind of symbolizes the light at the end of the tunnel to me.  We'll get there.  One day.
Until then, I'm getting my mind around the quote we got for the plumbing work in the new master bathroom.  Ouch!  And trying to make some final decisions on fixtures and faucets and finishes.  I've added a few things that I'm considering to the Shop page here, feel free to weigh in with any hints or advice if you've lived with vessel sinks, freestanding tubs or marble tile in your bathroom … is the sealing process a pain or not a big deal?
And good luck!  Let me know what color stain you'd choose.  And when I need a break from my project I'll head your way to help you with you deck!!
Here's to a great week!!