Well, somehow I did it again this year.
A random idea for an easy pumpkin craft popped into my brain and just like that I made a pumpkin.
Out of a slinky.
Seriously.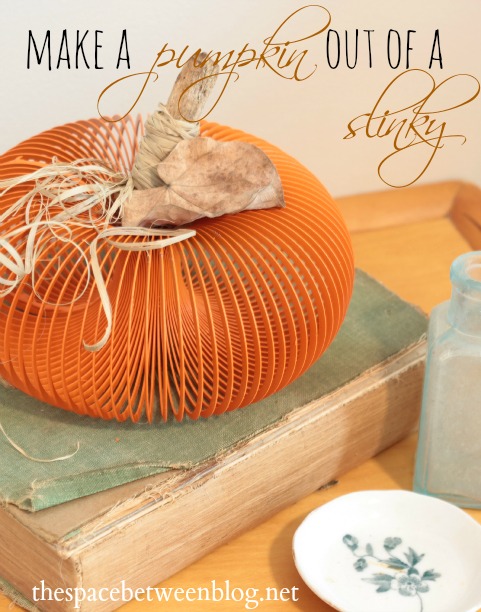 It was one of those random out-of-the-blue ideas that just appeared after I saw a picture of a wire pumpkin.
Super easy really.
Just steal a slinky from your kids, or your neighbor's kids or your friend's kids … or buy one for $.99 from Kmart like I did.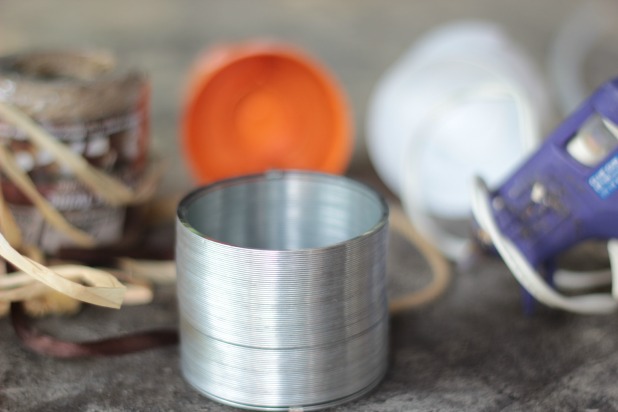 Hot glue the ends together.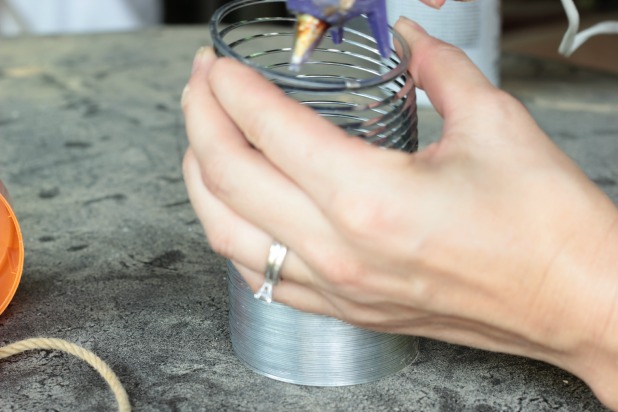 Prime and paint the slinky, you could probably skip the primer.
Use a twig for a stem and raffia for some squiggly and a leaf for, well … a leaf.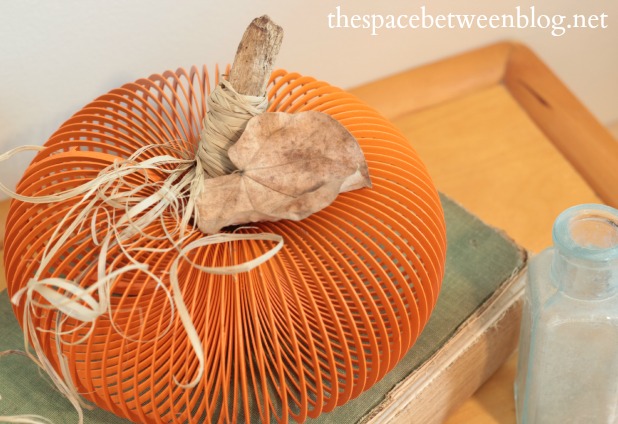 Yeah, that's a real leaf I just grabbed from the yard.
I can honestly say that before last year's palm frond pumpkin I had never made a pumpkin craft of any kind.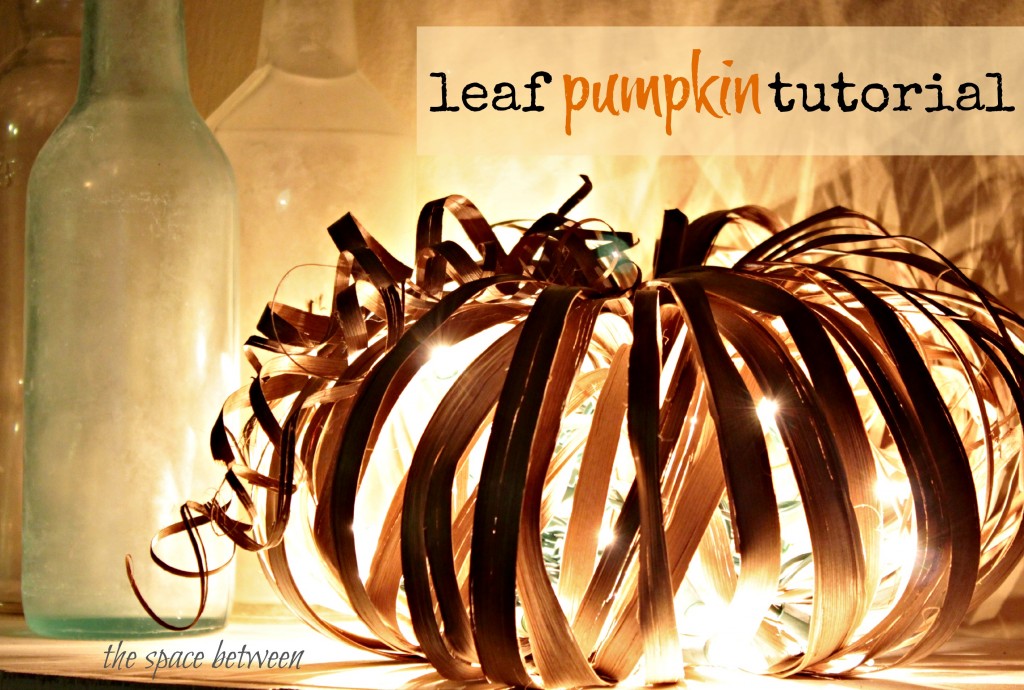 Now I'm two for two.
And, I have to admit, sometimes I really enjoy taking some time to make a silly little craft that serves no purpose at all.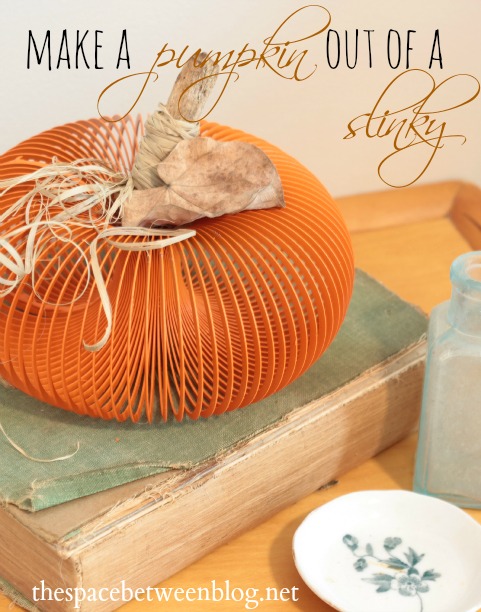 But, we'll be back to the home improvement and DIY project programming next week.
We are in a little bit of a holding pattern with the front of the house project while we await inspections, roofing details, window installation and electrical upgrades.
We have learned that we need additional permits for each part of the project, which at this point just means "the city would like another check".*
*And if you happen to work for the Key West Building Department and are reading this please know, we are more than happy to oblige.  My checks already have your name on them, you're like a match made in heaven … your department and my checkbook.  It might be easier if I just drop my whole checkbook off, let me know.  😉
But, I may have just finished a little furniture build for our guest bedroom before we ripped off the roof.  A new DIY wood bed frame!!  Yes.  I did it.  I made a bed, yo!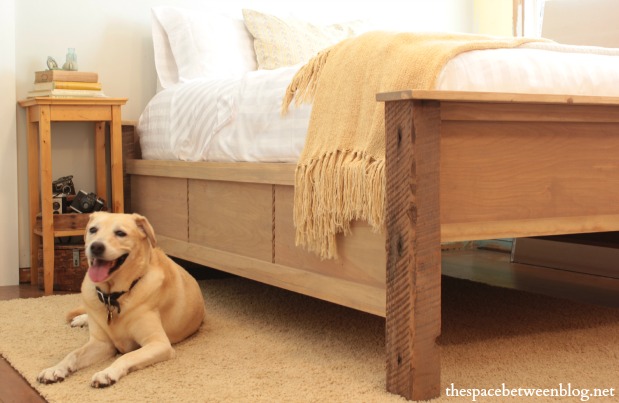 I can't wait to tell you all about it.  Let's just say it wasn't the smoothest build of all time. <— that right there might be the understatement in the history of life.  🙂
I guess it's no wonder I sometimes like a simple little craft project.  You can read all about last year's out of the blue palm frond pumpkin here, and for more silly holiday craft ideas I've got a whole gallery of projects here.
This short week has felt like just that, short!  We'll be busy prepping all of the window openings for the new window install happening next week and who knows what other mess we'll get ourselves into … but you know I'll let you know all about it.
And thank you all so much for all of the great encouragement with the new look of the roof and living room.  We just hope we can do her justice.  🙂  Right now I'm just trying to hold myself back from jumping and clapping and screeching like a little girl every time I see it.  If you've missed it, the skinny on our little curb appeal/roof raising/old porch demolition project is right here.
Have a wonderful weekend!!