So I bought corn on the cob before my cousin got here because a) I wanted to try this trick and, b) she loves corn on the cob.*
*Truth be told I had no idea about b, that was just a happy coincidence.
But, we never got around to it. What, between sanding and priming and drag shows and all. You'll need to be following along my Instagram feed if you want to see pictures of that last part. Let's just say the costumes equaled FABULOUS! 🙂
And our corn ended up looking like this.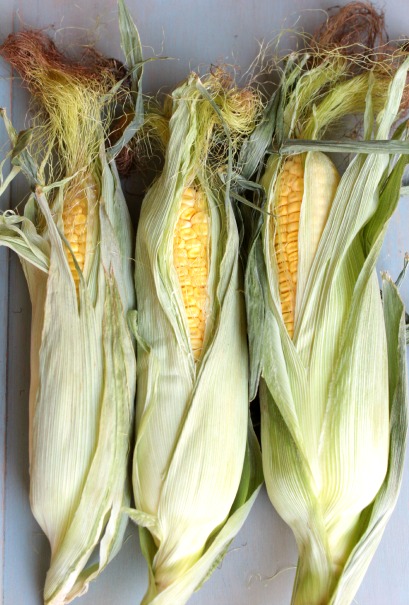 But, I'm going to share the trick with you anyway. Because a) the guy in this video is too cute not to share and b) over 2000 comments support the theory that it works.
Two additional tips I learned from the comments,
Don't wait for the corn to cool, definitely use an oven mit of your choice to take the corn out and do this right away for it to work.
And flip the corn over half way through.
[youtube=http://www.youtube.com/watch?v=YnBF6bv4Oe4]
Too bad it's not corn on the cob season right now.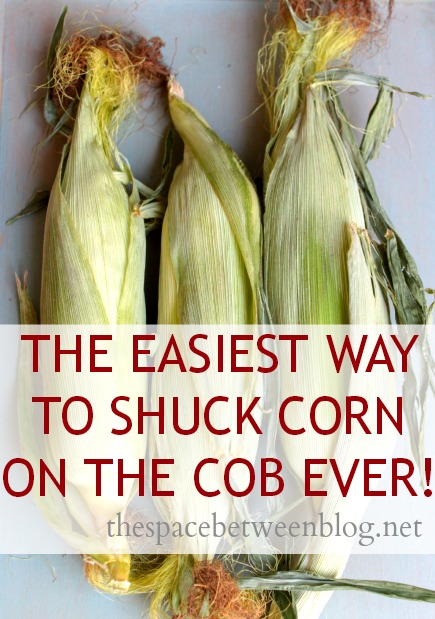 This is part of a 31 day series of tips, find them all here.