We may have turned the dining room into a closet and the guest bedroom into our bedroom this weekend.  Which proved very confusing for one cute black dog.  Much more to come on all of that this week.  Details include newspapers from 1963 and an Engelbert Humperdinck record from 1976.  I'm just sayin'.
And now for the real fun, I took a little girls' trip recently to a place I had never heard of before, Anna Maria Island, which is just off the coast of Tampa, FL in the Gulf of Mexico and it was awesome.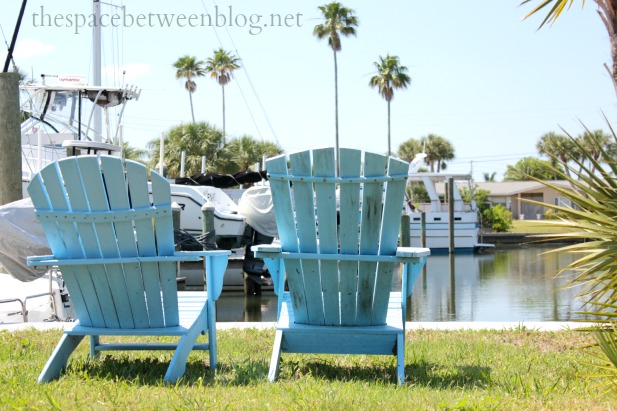 Not only is it a quaint little waterfront community with charm and personality galore, I mean check out this awesome mailbox.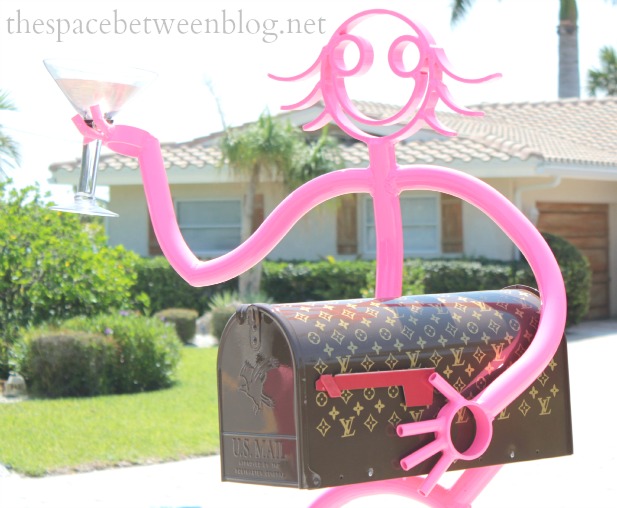 But we were lucky enough to stay in the beautiful Sirenia Cove vacation rental … and the owner is offering a 4 NIGHT VACATION RENTAL GIVEAWAY FOR ONE OF YOU!!
If you love coastal decor, and you must if you're hanging around here, then you are going to feel right at home in this 4 bedroom, 3 bath waterfront home. Maybe you'll end up staying in this gorgeous turquoise room.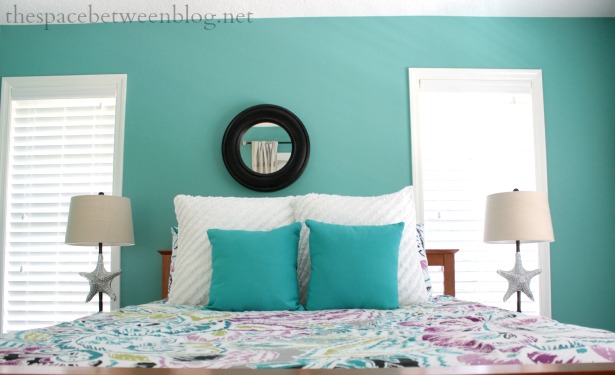 I can attest first hand that this colorful room with that DIY painted and framed coral is a vacation nights' sleep dream room.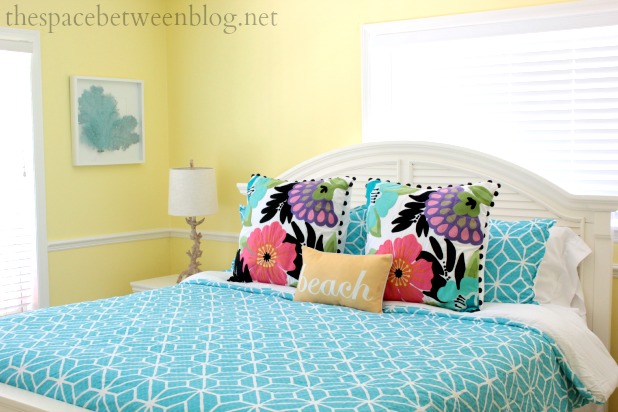 That's right, I said DIY.  The homeowner is one of us!  So many fun DIY coastal decor ideas have been implemented throughout.  Like these sand dollars and star fish.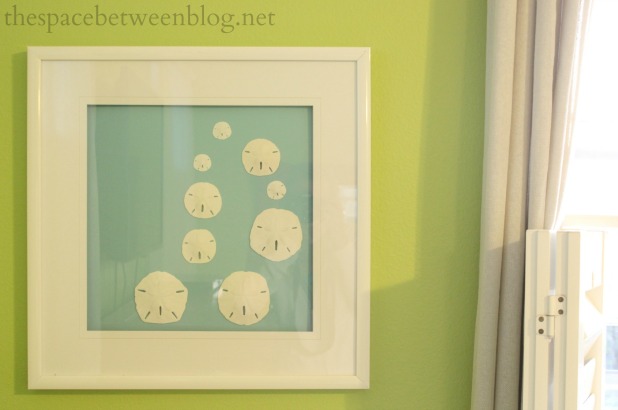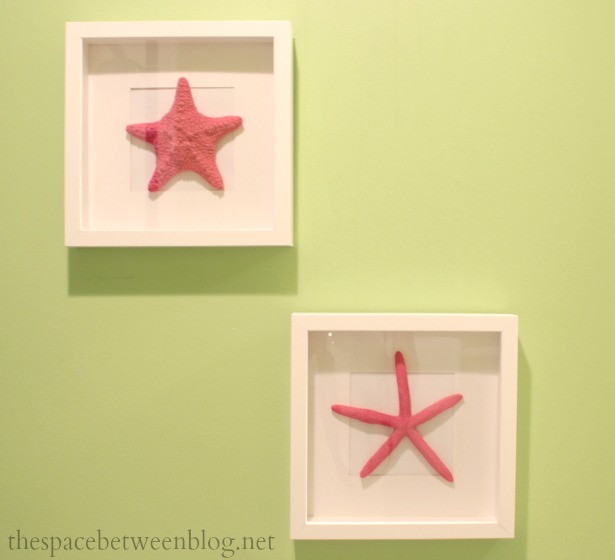 Grab some spray paint and shadow box frames from IKEA and you could create your own colorful coastal decor.
And to do a little bragging on Nancy (the homeowner), she is also an accomplished artist.  I am in love with this boat painting that she created herself.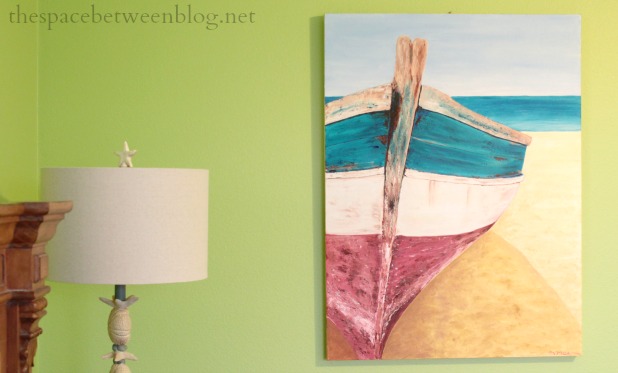 So it wasn't any surprise when I found out that Nancy's daughter actually painted the house name sign that greets you right when you enter the home.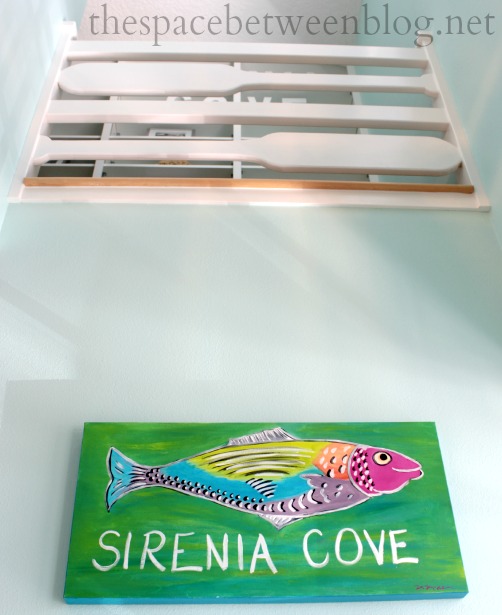 Here is a shot of Sydney, the DIYer herself, in action.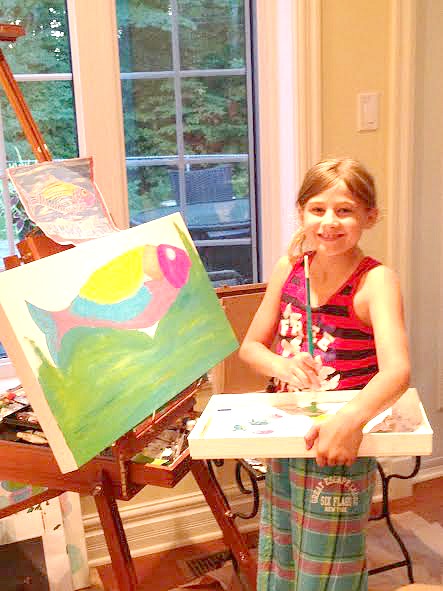 One of my absolute favorite features that I would implement into our own house today if we had stairs are the perfectly nautical oar shaped railings.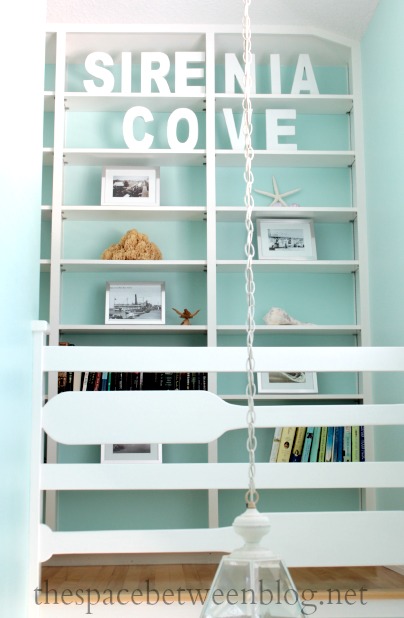 And if you're not sitting up in that second floor reading nook you may find yourselves gathered on this screened in back porch overlooking the pool and canal … we may have ended each evening there just gathered around reminiscing about the day and plotting a strategy to return.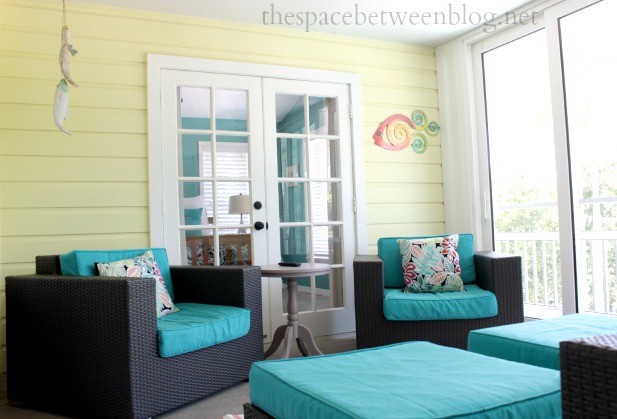 And the littles accompanying your vacation are going to love this 3rd floor loft that is built to look like they're captaining a ship, complete with water views out the window.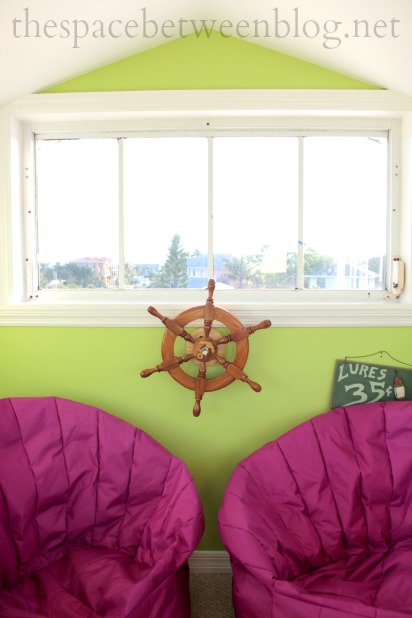 And every time I thought "I need to get some pictures of this great pool area" I was actually in the pool, but I did skip down and snap this picture right before departure.  Such a cozy place to hang out during those lazy vacation afternoon.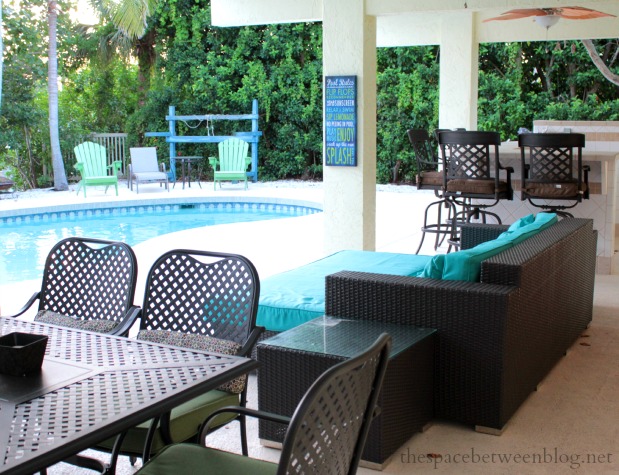 And there are also a handful of beautiful beaches that are only a short bike ride or golf cart ride away if you want to get out and about.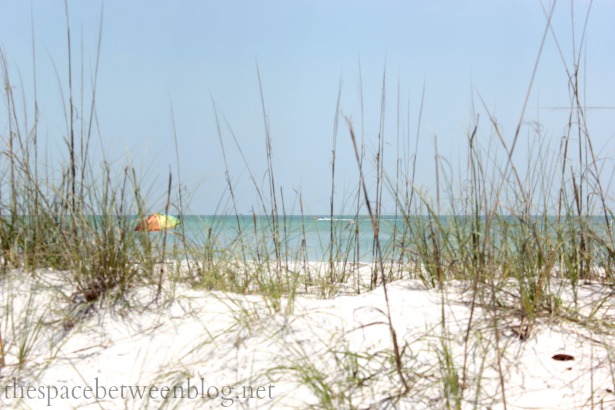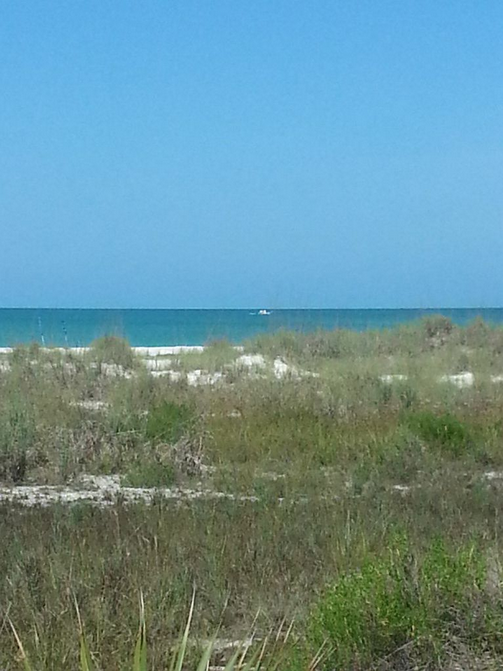 And Nancy has arranged to have bike AND a golf cart rental included with this awesome vacation getaway giveaway.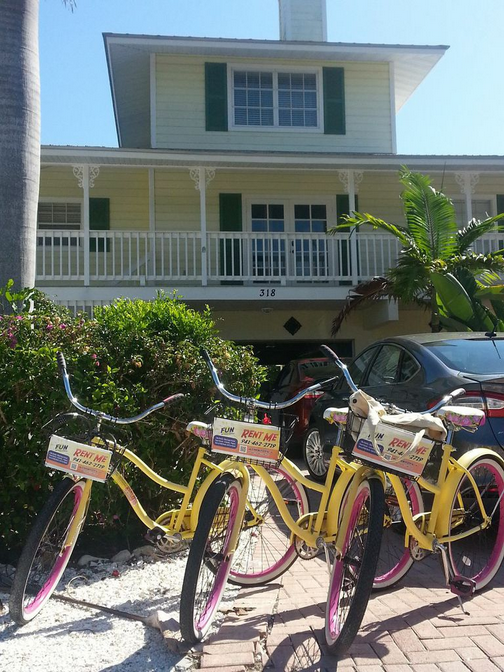 Prize Package includes:
4 Night stay at Sirenia Cove on Anna Maria Island
1 ~ $60.00 Gift Certificate to Eat Here Restaurant Group
1 ~ Free Golf Cart Rental for 4 Days from Fun and More Rentals
Free Beach Bike Rental for 4 Days from Fun and More Rentals
2 ~ Paddleboard or Kayak Rentals for 4 Days from Fun and More Rentals
Free use of Beach Chairs for 4 Days from Sirenia Cove
1 – Portrait by the Sea value of $100.00 from Photography by Billi
Photos to be purchased based on selection from proofs
2 Free Shadepops
A great big thank you to not only Nancy for the use of her beautiful home, and coordinating this giveaway but we can't leave without a shout out to Fun And More Rentals for the use of the bikes, golf cart and hosting a guided kayak tour that was awesome!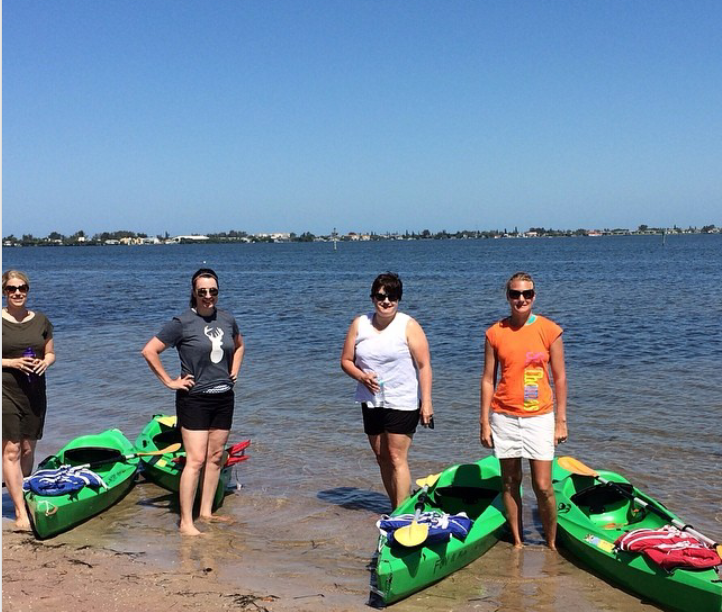 And to Ford who provided two cars for us to get from the Tampa Airport to Anna Maria Island and back, it's an easy hour ride each way and these comfortable riding Ford Fusions made it that much better!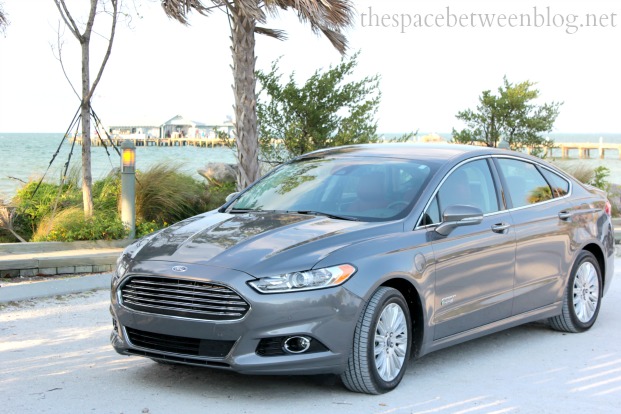 Plenty of trunk space for the car load of travel essentials we were all toting around.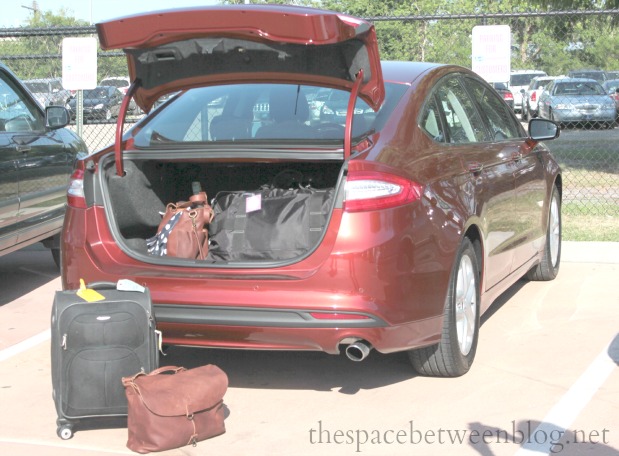 And if I could offer up just one last little tip, if you're ever in the Anna Maria Island area you have to eat at Eat Here, even if you aren't the winner of this prize.  Great food, friendly service and a super eclectic environment that is perfect for a night out on vacation.  I had the pizza special of the day.  Delish!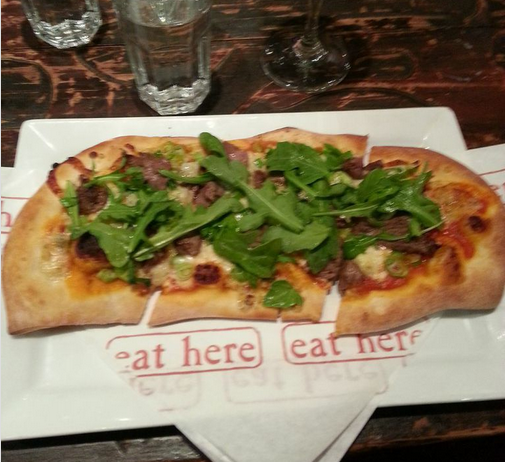 All in all it was the perfect getaway with a few girlfriends and I'm super excited to see which one of you will win one!!  And check out the posts from my the others since we all are sharing our own individual photos from the trip!
Roeshel from DIY Showoff
Kelly from Eclectically Vintage
Diane from In My Own Style
Beth from Unskinny Boppy
Carrie from Making Lemonade
Denise from The Painted Home
Good luck!!