I couldn't find my hair pick the other day.  Does anyone else use a hair pick anymore?  I use mine everyday when I get out of the shower.  And I can't find it.  Argh!
And I've had it since high school.  That's about 20 3 years.  If it doesn't show up I guess I can always say we had a good run.  😉
But it got me thinking, what else do we have around here that has stood the test of time?  And, probably more appropriately, the test of travel across the US and to a Caribbean island?
What have we had since before we were we, over 13 years ago?
Well, there's this girl.  The Jeep.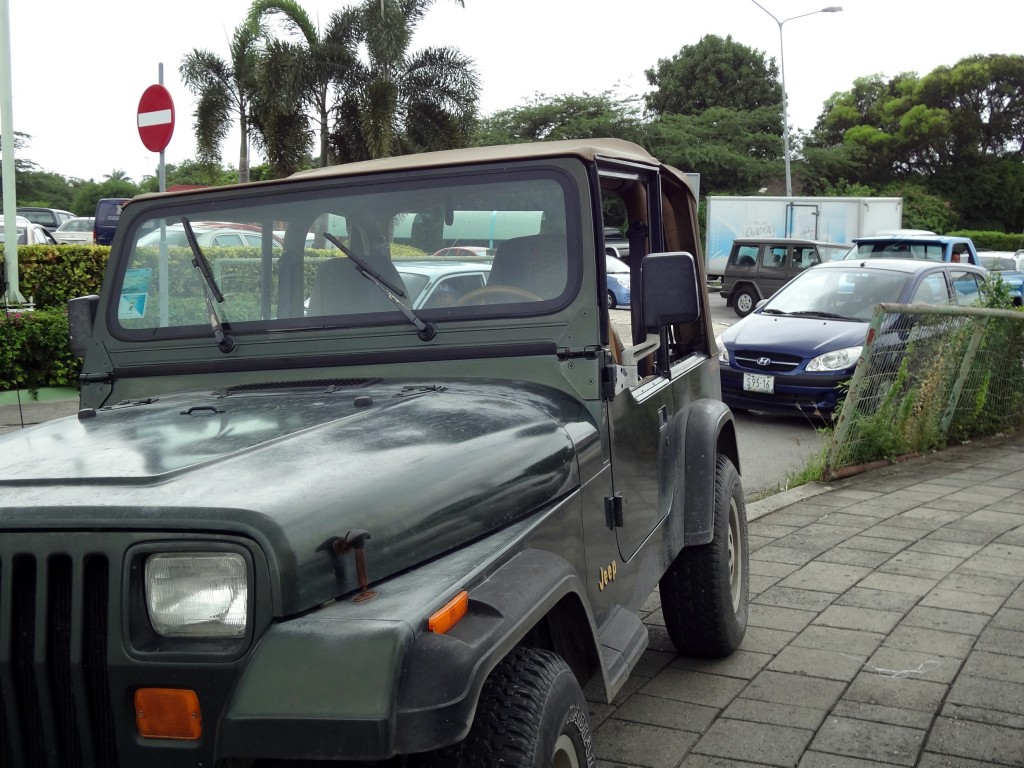 She's a little worse for the wear these days with blocks holding up the driver's seat that has rusted through her supports and a bright yellow strap (think caution tape) tying the seat back up so I'm not driving around all gangsta-like any more than normal.
And the Caribbean sun hasn't done her paint job any favors.  She's destined to retire here on this island … but we wouldn't have had nearly as much fun tooling around these crazy roads without her.
I mean, with drivers who park like this, I can't be too concerned with her appearance.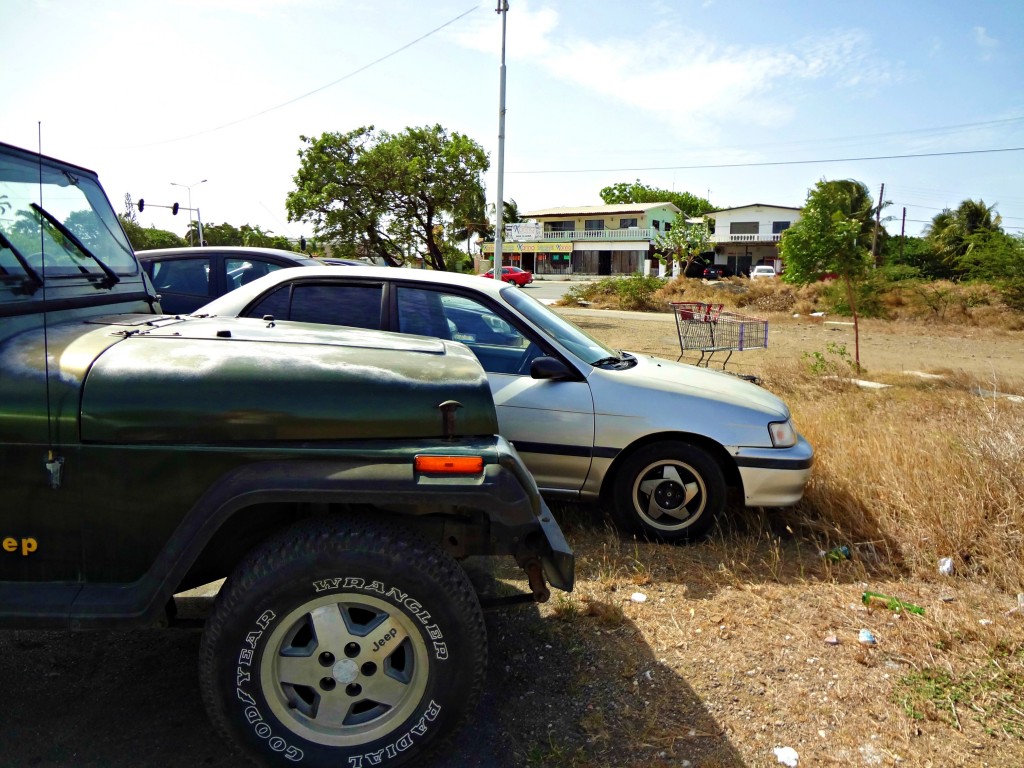 Joel bought her brand new in 1996 … 16 years ago.
And would you believe me if I told you this was Joel's hair gel when we moved in together?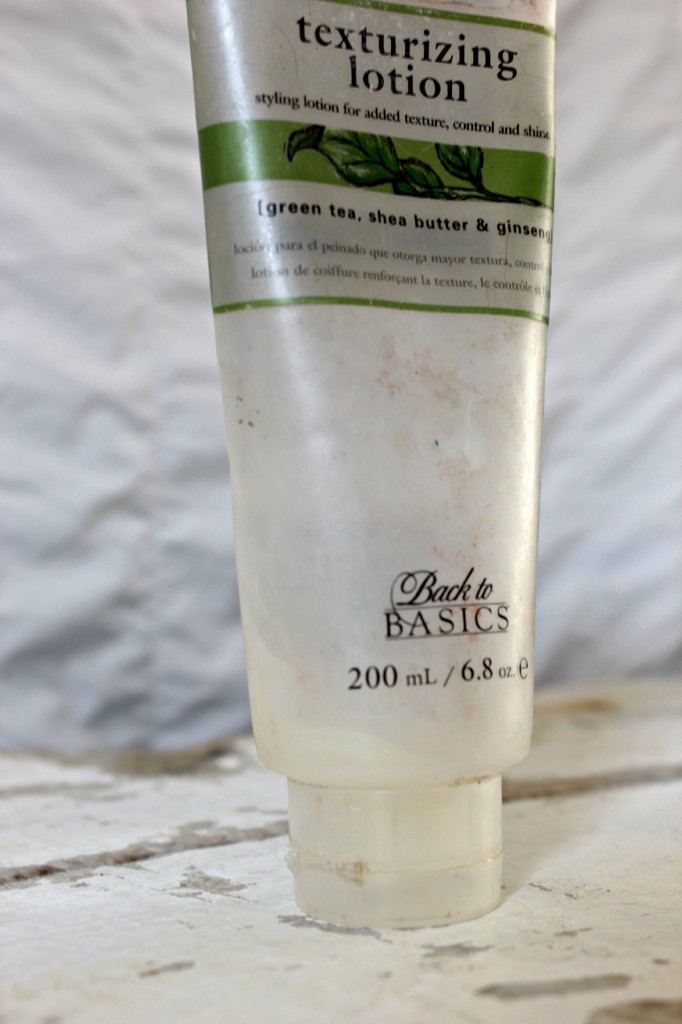 Well apparently it is 'texturizing lotion'. He must have used it in his San Francisco cool kid days.  And I've used about 8 drops a year since.  We've probably got a few more years in her even though she's over 13 years old.  😉
Now, did your dad sponsor your high school summer soccer team?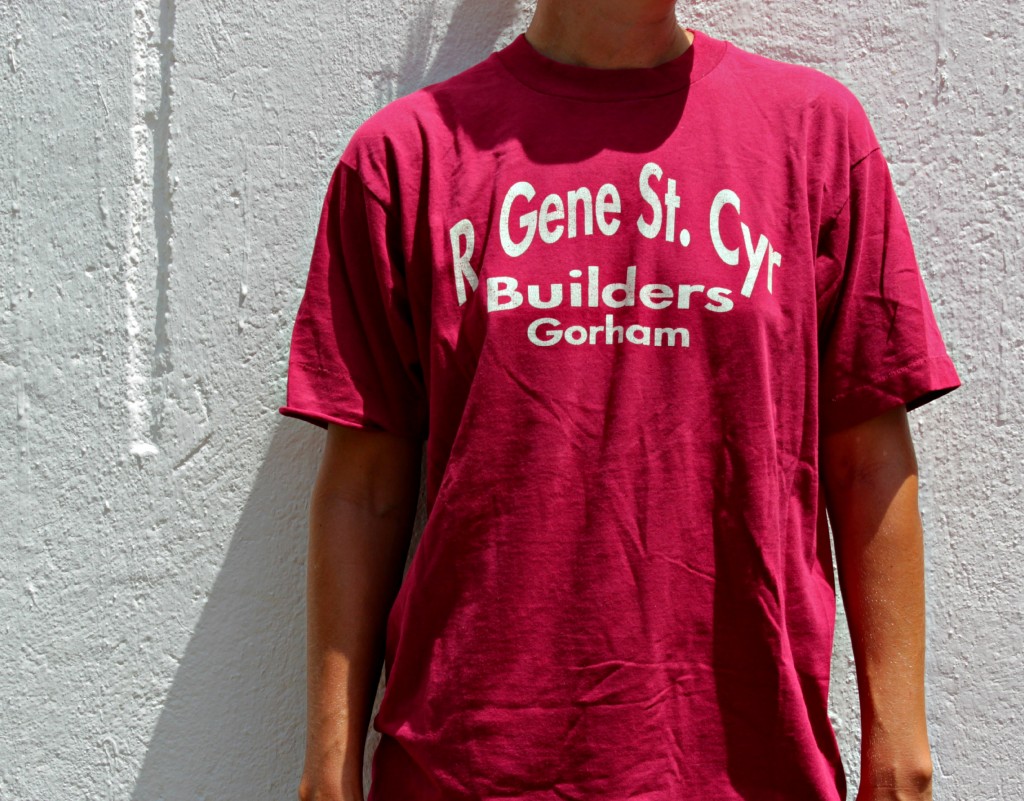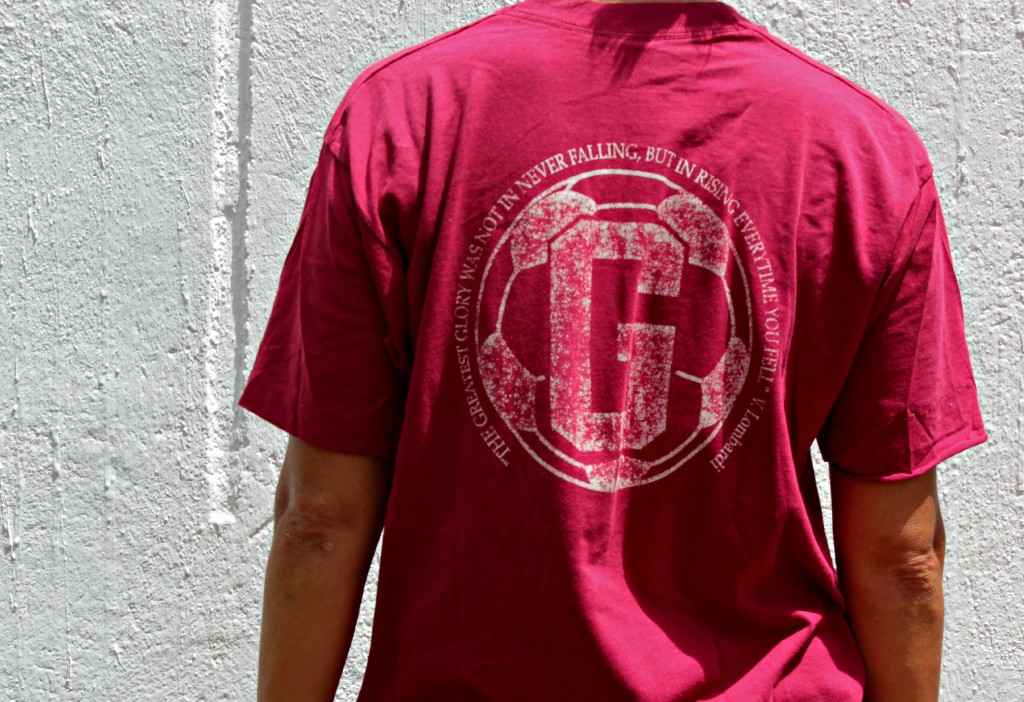 Mine did … so I can't just get rid of the shirt, can I?!?!
The quote we put on the back is "The greatest glory was not in never falling, but in rising every time you fell." Which we credited to Vince Lombardi … but google it … it's been around in many variations.
The shirt is from the summer of 1993 … a 19 year old beauty. Go Rams!
So … I can't get rid of my own shirts but, I can turn one of Joel's prized possessions into a little more festive look.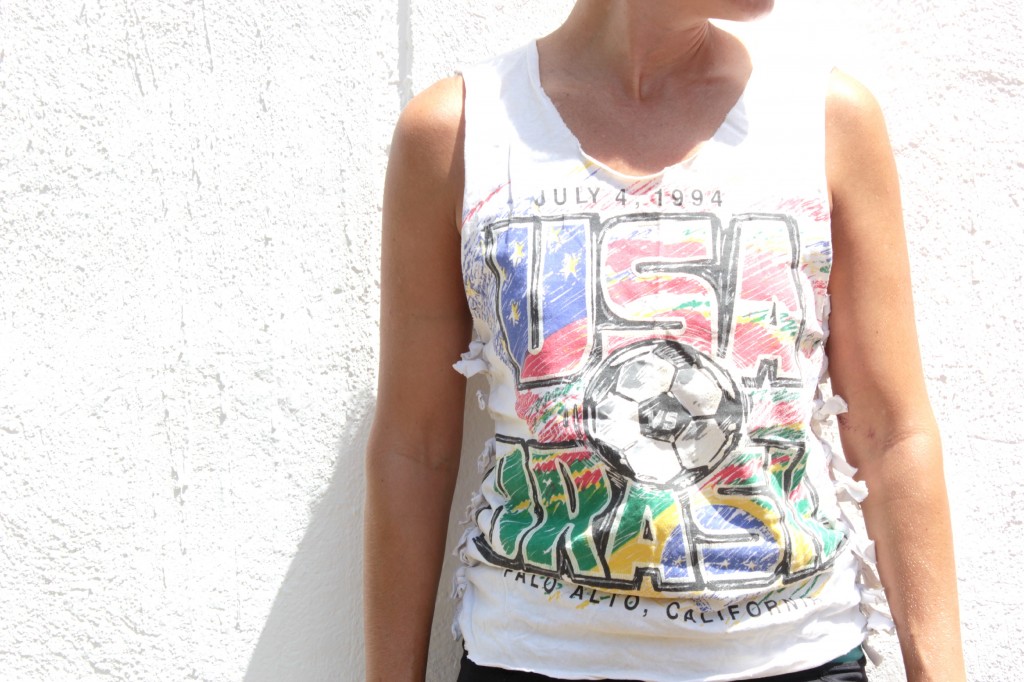 Well … festive for me and downright useless for him.  Sorry honey!
Yes, that shirt is from 1994, just like it says … that's an 18 year old treasure.  Perfect for all World Cup games!
And speaking of shirts, these Gawd Awful beauties recently found their way into the garbage thankfully!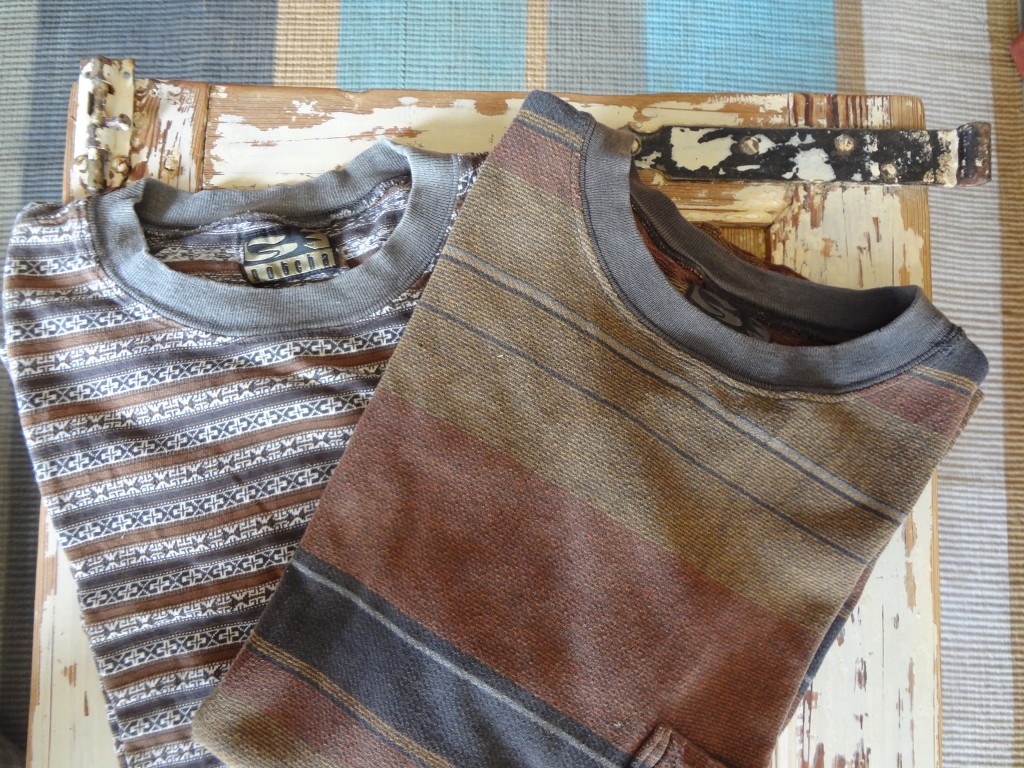 Even I couldn't think of anything to make them into … trash can liners might have been an option, though.  

 13 plus years was apparently their limit.
And then I came two photo albums and my train of thought was … I don't remember looking at these since we've been here … and we have a US trip coming up so I could take them back and put them in storage … because this spot would be perfect for storing some craft supplies.  

But then I opened them … and I couldn't look away.  I was watching the years.  Our years.
Our non-traditional day at the San Francisco Zoo … in 1999.  Our first hike in Big Sur … the afternoon at the Big Sur River Inn, all of our wonderful days in Big Sur.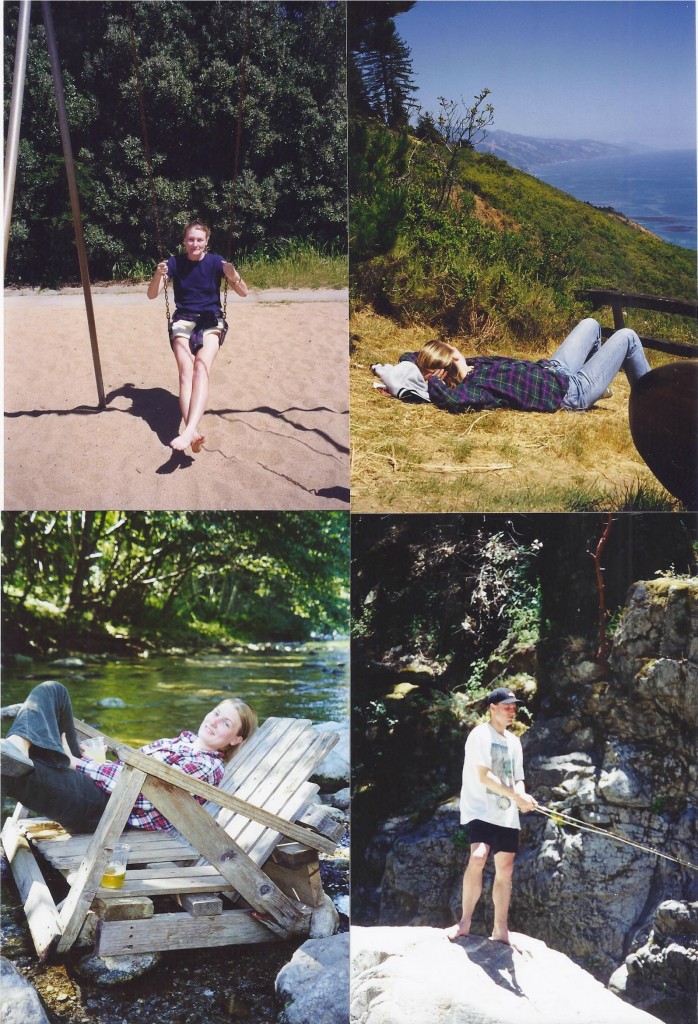 An autumn trip to Boston, Christmas on the beach in Carmel, and a road trip or two.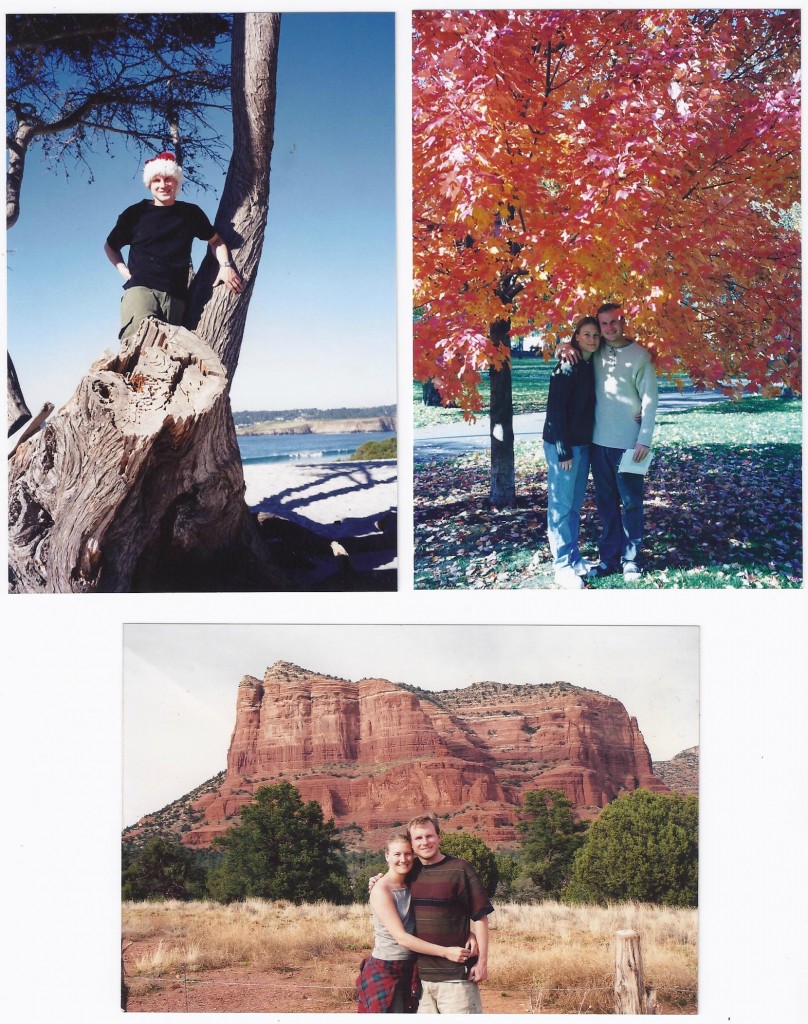 *there's one of those shirts in Sedona in the fall of 1999!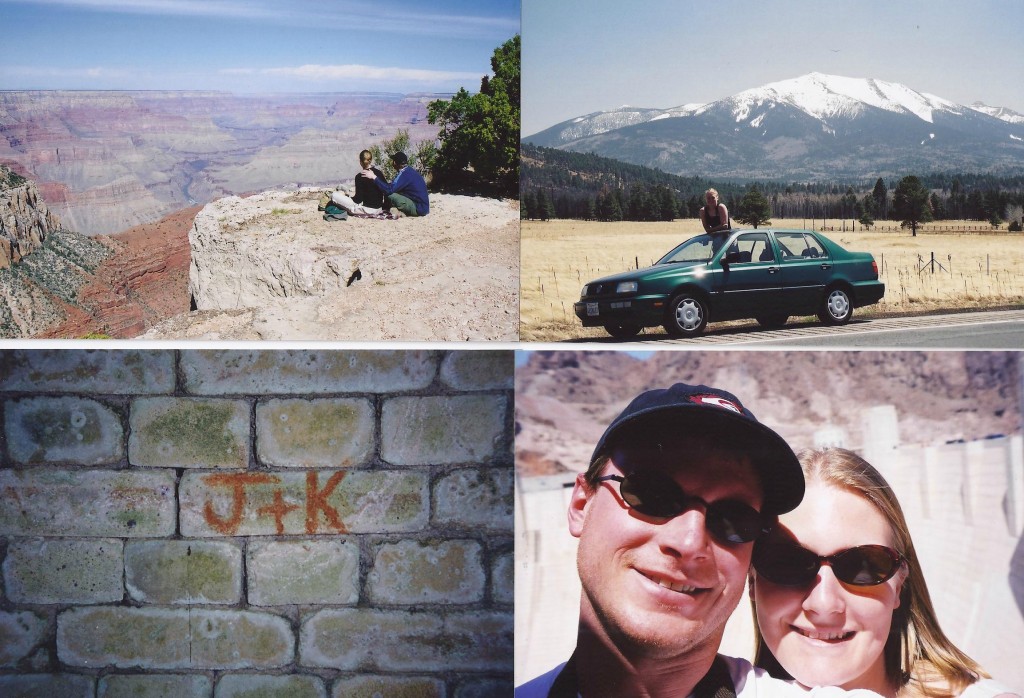 And I realized I really liked flannel shirts remembered why I brought them with us to this here island, and put them back on the shelf.
My craft supplies will just have to go somewhere else.  

Is this even normal?  To have hair gel and t-shirts that are 20 years old?  To 'miss' the perfect hair pick?
And how do you preserve your pictures?  The real pictures.  The ones that were taken and developed before the digital age? I don't ever want to lose the evidence of those great memories.  Maybe you can help?