Is everyone all linked up to our crafty Christmas party already? Don't forget to link up your favorite Christmas craft from this year here … the party is open until Friday right here!
Now, as you read this I am up in the stone cold north, working on projects that have absolutely nothing to do with the holidays, but I wanted to give you the rundown of this little sea glass and driftwood Christmas craft that you saw on my mantel.
A great project for the kids big enough to use the glue gun, too.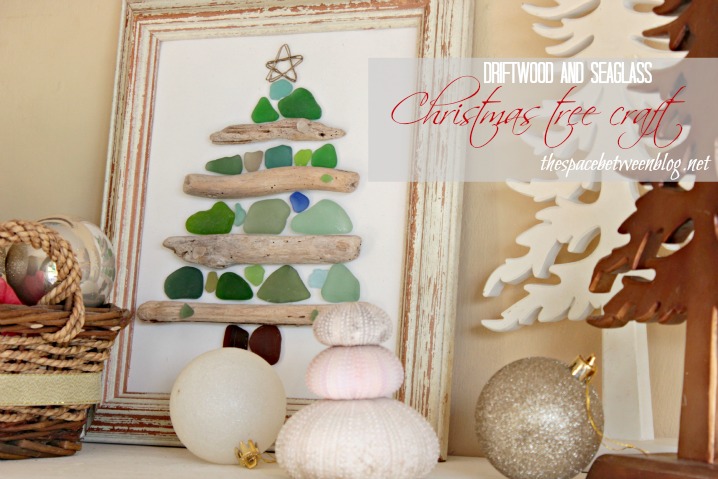 Knowing this would be a decoration only for the holidays I actually just used double sided tape to tape a piece of cream colored craft paper on the front side of the glass in a frame.
In the new year I can remove the paper and tree and store it for next year and the wedding pic of me and my love will be there ready for the spotlight again. 🙂
And making this festive little craft is as easy as 1 …
I just used needle nosed pliers to bend some small gauge wire into the shape of a star. I happened to have gold wire on hand and with a little hot glue it proved to be the perfect tree topper.
Once your craft paper and new sea glass and driftwood tree are secured to the front of the glass, just put it all back in your frame and then … what's probably the hardest step …
… finding the perfect spot to display it for the holidays. 🙂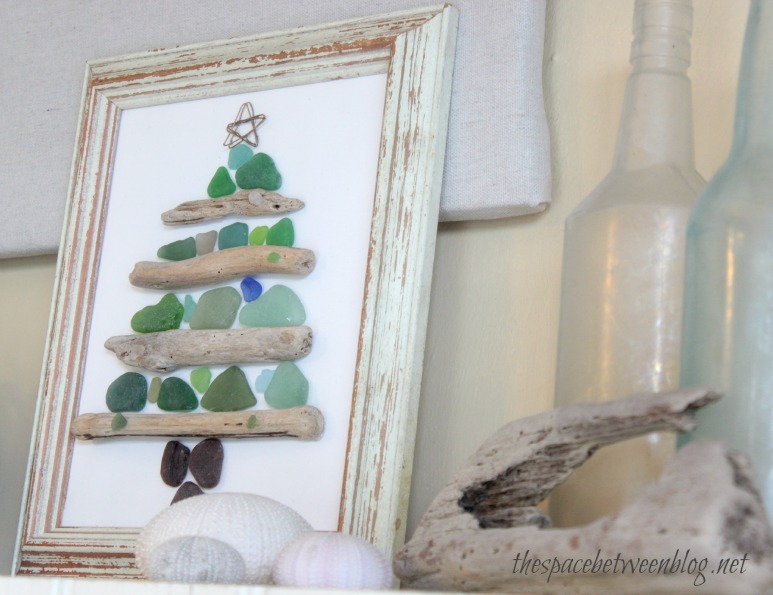 I like the pops of unexpected color the little pieces of blue and gray add … kind of like ornaments.
And I think she looks good nestled on our DIY floating shelf beside our random acts of kindness advent tree.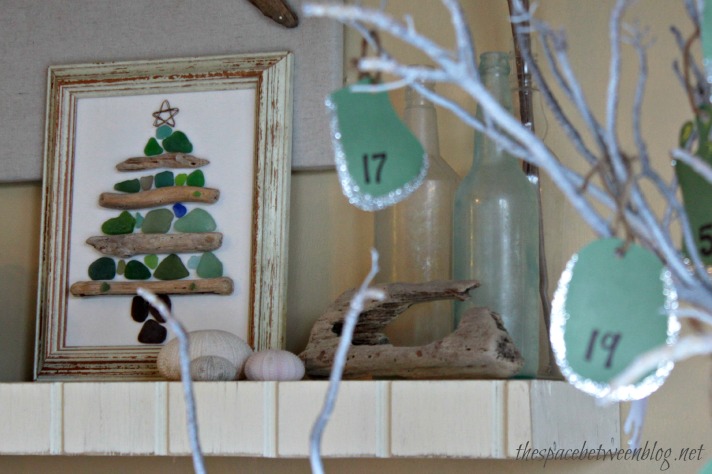 And I added a few teeny tiny pieces of sea glass right to a few pieces of the driftwood to give it additional dimension.
You can see the full Christmas mantel here.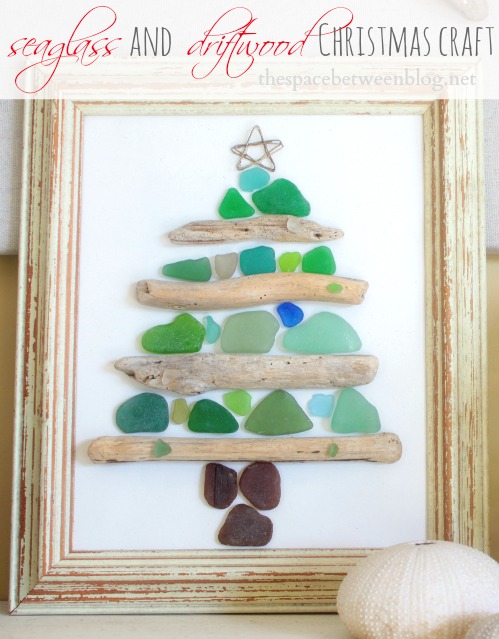 Update: You can find my other upcycling ideas here, like an easy craft idea: driftwood fish, a driftwood Christmas tree and 20 perfect pallet projects.
What do you think? Do you craft with nature? Don't you just love a simple and stylish Christmas craft idea? Are you ready to link up to our crafty Christmas party? 🙂