Well, the shift from vacation mode and acting like I'm on vacation when we have house guests to full-steam-ahead-project-mode has happened.
Now … there was a time, not too long ago, where for about 4 years Joel and I both worked full-time jobs and then worked on house projects in the evening.  Pretty much every evening … and every weekend day and evening … and any hours in between.
We really loved it for a while.  We would call a Friday night in the crawl space installing new HVAC ductwork "date night".  And we did so much drywall sanding at one house that we dubbed the after affect "Choptank nose".
*goggles and a mask are always a good idea when doing any kind of sanding
Then we hated it for a time.  It was just never ending.  But then it ended.
And then we forgot how much work it was so we bought another house.  And it almost broke me.
And as I'm preparing to head north to tackle a few projects in this house that almost broke me, I'm reminded of this post that I originally wrote on March 6th and felt the need to share it again.  You know, so you can feel the peace with me.  

**********************************
I was innocently laying on the couch, watching Dateline, admiring the hutch to tv stand transformation…
…when I noticed the tile.

Do you have that one …  pain in the neck, always under your skin, jumping out with the ugly reminder that it's always there … thing?
Mine, for sure, is the tile in this little house…

But the thing with it is…I can't change it.
And I choose to have peace with it.
Like I have peace with our outdoor washing machine.
Like I have peace with this old lady.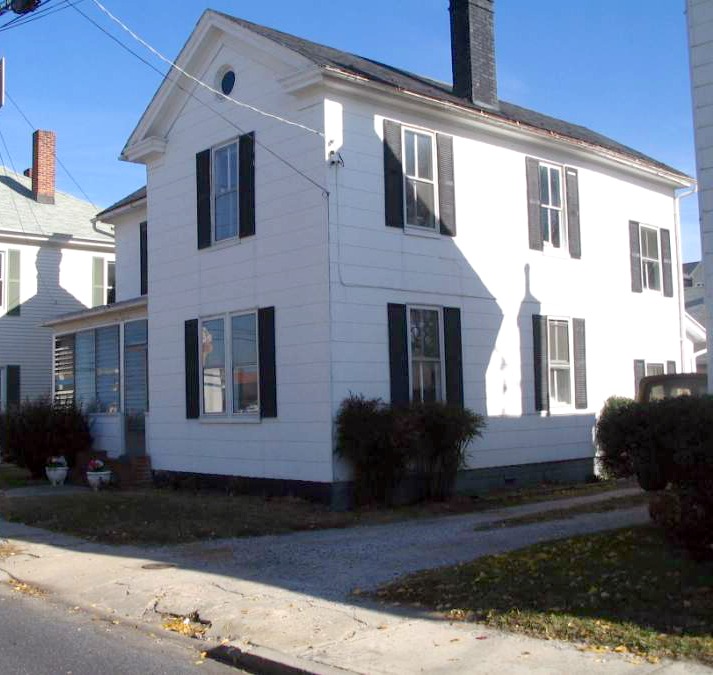 Any chance you've read up on me a bit?
Did you notice the part where I say "renovate 3 1/2 homes"?
Did you know that I really meant that I left half a house unfinished?
Yessirree Bob I did.  Sigh.
I worked tirelessly, day and night, weekdays and weekends, after full work days, every. single. day. for months … and months … and months.
Scraping old wall paper … even on the ceiling … those of you who have done this are now feeling your shoulders ache just at the thought of it.

7 large rooms, 2 hallways, 1 stairway … top to bottom … wallpaper on every. single. surface.
Then I striped and repainted every. single. window.

And doorway.
And fireplace surround.

Then I repainted the kitchen cabinets.
Then we found some tenants.
A group of college aged kids who didn't care about her imperfections.  They even let us jerry-rig (what does that even mean?) a shower over the old-timer, boxed in, extra long, claw foot tub in the upstairs bathroom.
But the tenants are long gone.
And the shower is still jerry-rigged.
And I live here.

 While she sits there.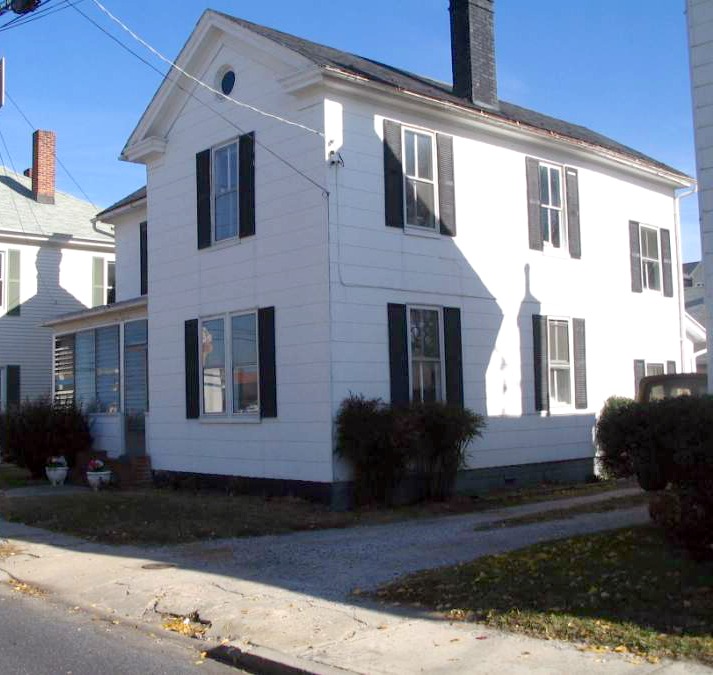 And, at some point between Chris Hansen in India and Victoria Gotti getting fired, I'm thinking I haven't wanted to do any DIY or home improvement around here…

… to rebel against all of the time and energy and blood, sweat and tears I used up here.

Do you have any projects hanging over your head?  Has any project had a lasting impression on you?  Did you happen to find peace with it all on a random Sunday night?
Just so you know…this old lady has 23 windows, 21 doorways and 6 fireplace surrounds.