Happy Monday!!  We're talking an easy peasy, super simple, the power of paint type of It's a Cinch project today.
Thank goodness, because I accidentally crashed my own blog yesterday.  And getting it back together is still a work in progress that is testing my sanity  not an easy task. #notfunatall
If you happen to see anything that looks weird, loads funny or doesn't work please don't hesitate to offer to fix it let me know.  😉
Today is also the kick off of our Organizing 101 Series.  Free Stylin' Beth is talking menu planning today!  Pay her a visit to learn all kinds of great tips!!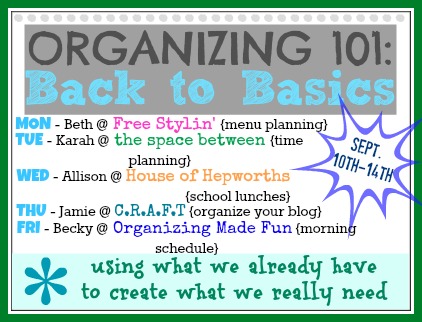 And check this out.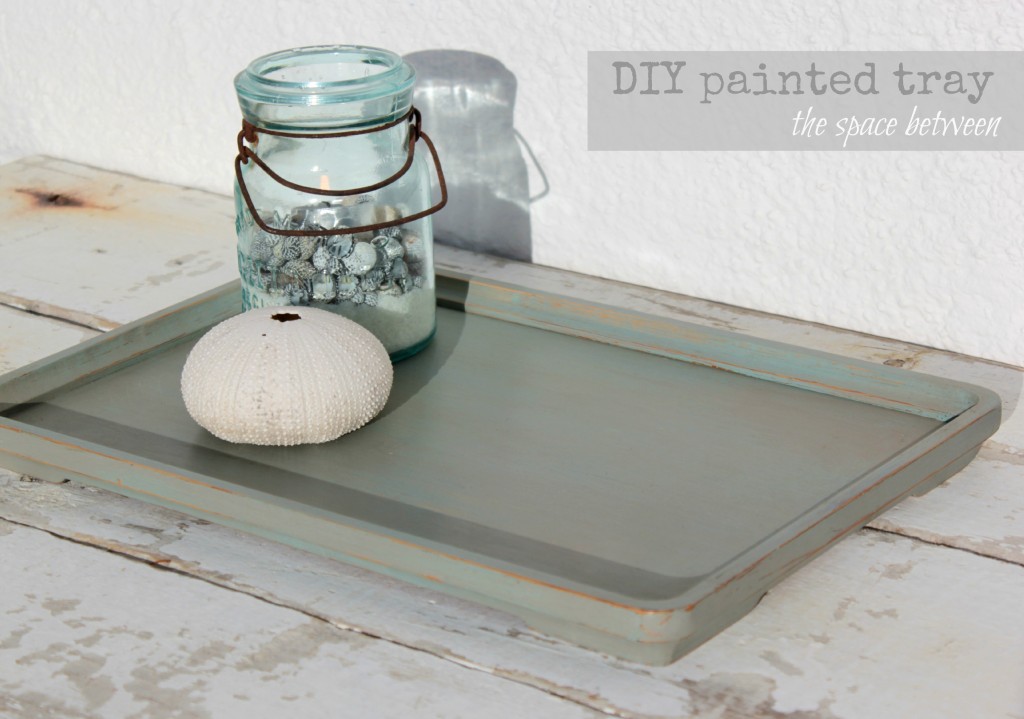 I was so smitten with the last tray I painted I decided to do another one. 🙂
I bought a set of 3 bamboo trays shortly after we moved here for about $7.  They are perfect for carrying dinner accessories upstairs when we grill and eat on the roof.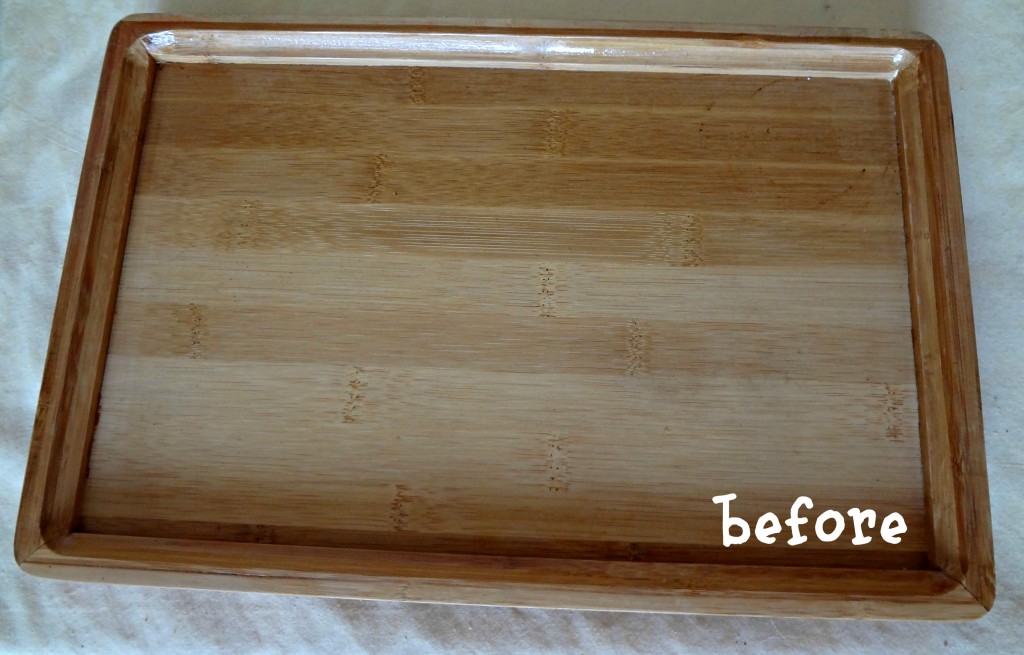 Why yes, we do have a grill in our bedroom.  Or, on our roof … however you want to look at it.  Check it out here. 🙂
The first tray ended up looking like this.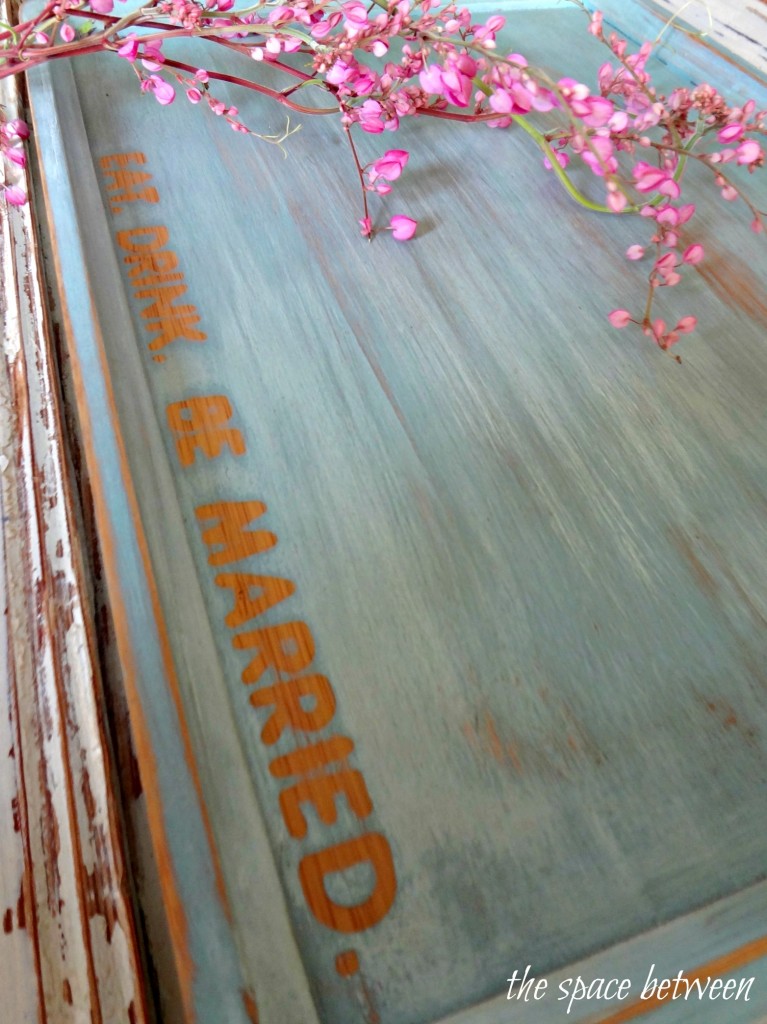 For this tray, I skipped the lettering all together and pulled out some brushes I had recently bought at a dollar store (Yay for trips to the states!) and my Annie Sloan Chalk Paint samples and waxes.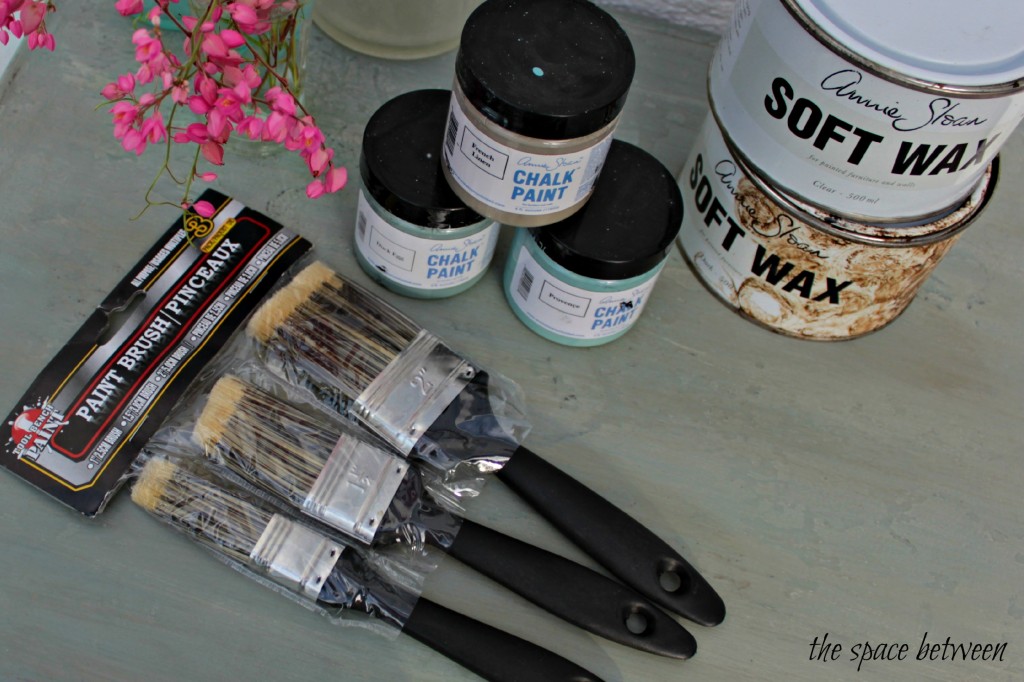 Sometimes it's nice to use fancy brushes … and sometimes, when those brushes are drying from a previous use, a pack of 3 brushes found at a dollar store work just as well.
And … that little assembly of supplies is photographed on said project which created the wet brush situation.  More on that soon.  🙂
I have adopted the theory that 'less is more' as it relates to Annie Sloan Chalk Paint.  I lightly dip my brush in the paint and then scrape any excess off, and then I brush in long strokes along the entire piece, following the grain of the wood.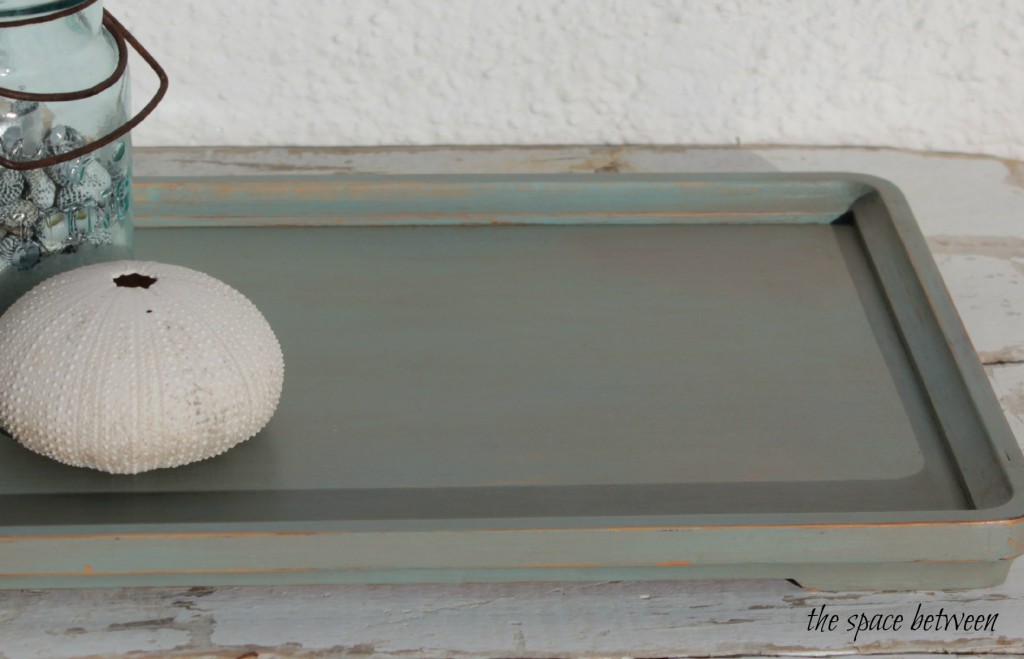 I started with Provence, then Duck Egg, then French Linen, then a light hand sanding, then clear wax with a little, little bit of dark wax mixed in.
Just play around until it looks how you like.  You can't go wrong.  For me, that's the easiest kind of project.  I'm not worrying about covering every surface, or creating any uniform look.
Anything goes.  Easy peasy!  Pretty and functional, I think.  🙂
And check out the fun projects Andrea, Kelly, Linda and Kari made …
And be sure to get your organizing fix at Free Stylin' today!  We're talking time management right here tomorrow.  Organization makes this girl giddy.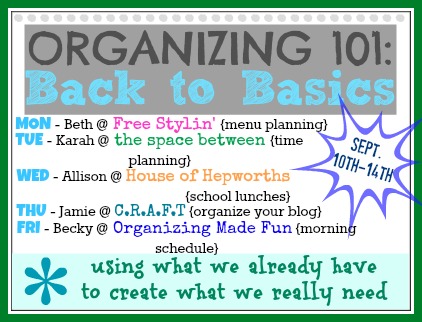 And you?  What makes you giddy?  Do you heart organization? Or an easy project? Or a dollar store? Or a Patriots win?  🙂