In a perfect home improvement world roofs would get finished before walls and walls would get finished before floors and floors would get finished without any dog hair involved.
In a perfect home improvement world new doors would get installed and not require any wood slat patching …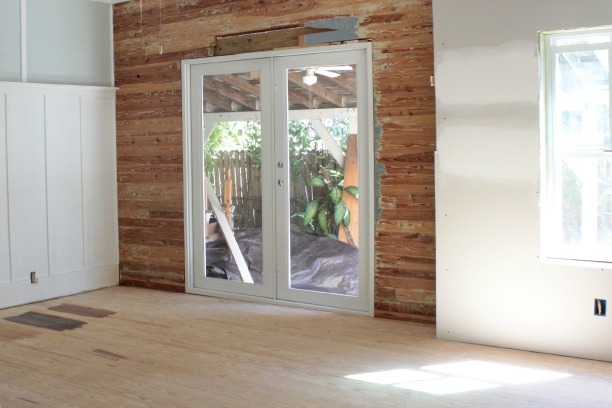 … and I would just know what the right color floor stain was …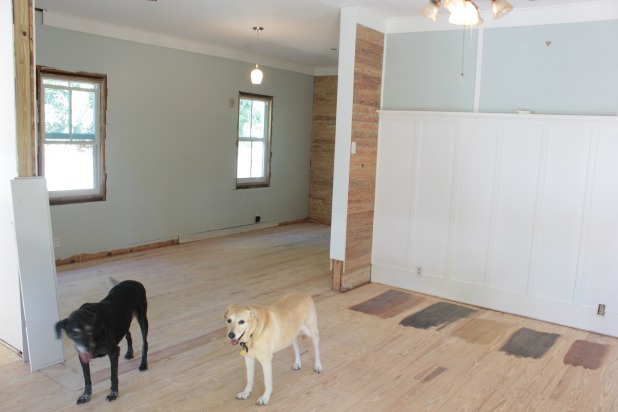 … and I would be able to install large pieces of drywall 10 feet high all by my lonesome.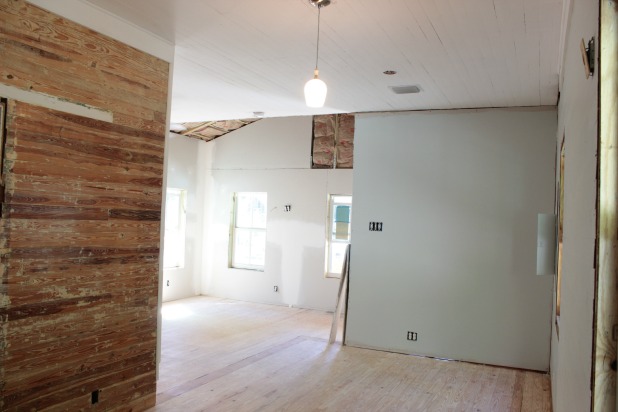 In a perfect home improvement world tarp wouldn't be covering up the opening to our attic because Joel and I haven't had any project time together to get the attic insulated so we can slap some drywall up there …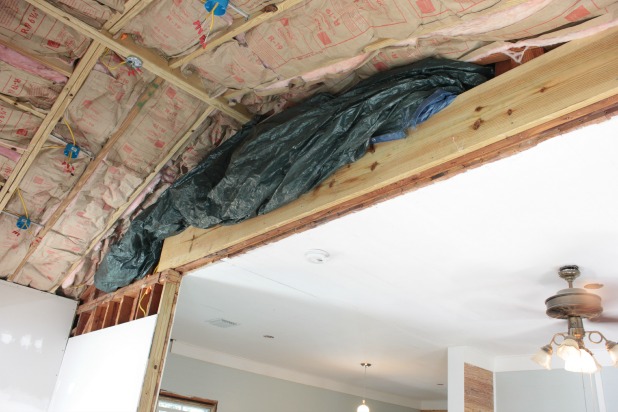 … and our sofa would definitely not be in our side yard covered with another tarp.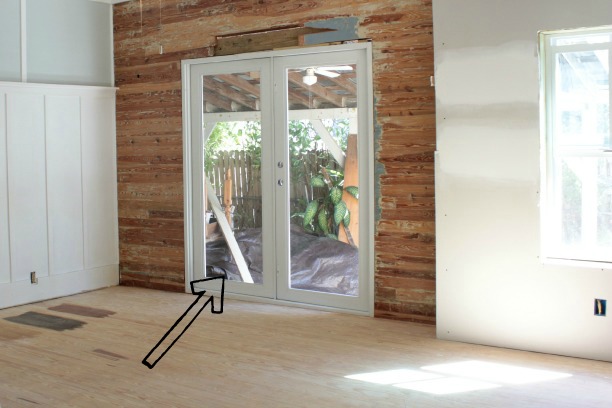 But in the real world the living room and dining room floors are happening this week.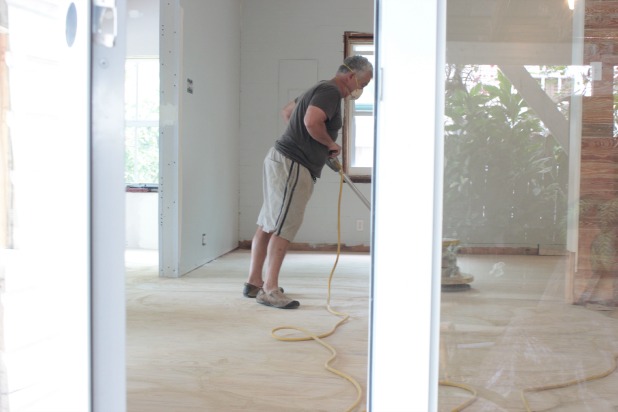 Even though our last little window hasn't arrived and I haven't been able to finish the drywall and this might not be the order things are supposed to happen.
This is how things are really happening.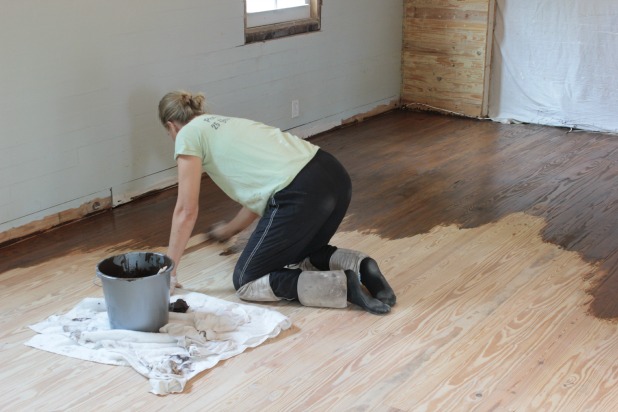 Because our window guy seriously messed up his back and his office is near Ft. Myers (7 hours away) and he doesn't know when he'll get to Key West with our window.
And the floor guy, who helped us months ago get these guys sanded down, offered to come back to give us one final sanding in preparation for staining.
And he needs to leave town this week and he doesn't know exactly when he's coming back.
So we're doing it.  Forging ahead with whatever projects we can manage.  And making any house guests help along the way … mom meet floor staining, floor meet my mom.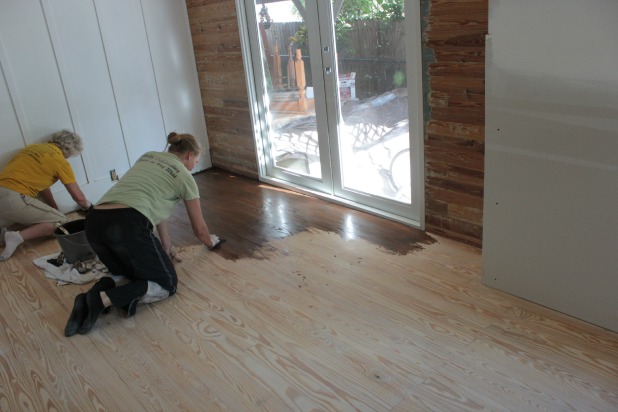 In a perfect home improvement world I would have 10 hands and the strength of the Incredible Hulk and not need any sleep and be satisfied only eating steamed vegetables.
But the real world it is and I'll take it.
Seriously … THE FLOORS ARE HAPPENING!!!  That means furniture and a living room and living like normal people again.  It's been a while.  I hope we remember how it works.