Patio cleaning tips and products.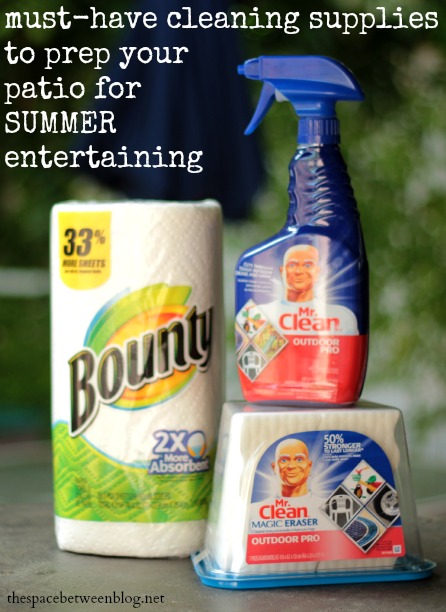 Our backyard actually became our unofficial sanctuary when we first moved in.  It was so great to escape out of the jungle of our full house renovation projects.
But even that area got out of control, and the once-was-a-sanctuary quickly became the sit-out-here-at-your-own-risk back patio.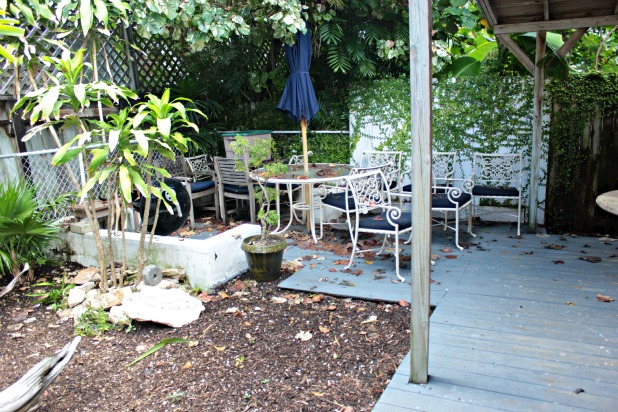 Nobody puts patio furniture in a corner!
Apparently we do.  :/
And after about a week of solid rain those beautiful patio chair cushions were looking less than inviting.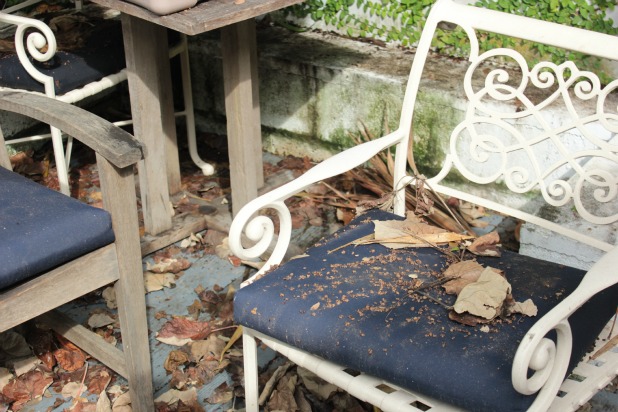 P&G cleaning products to the rescue for sure!  Don't forget this summer when you're heading to your local Lowe's to pick up flowers and citronella candles, you can also grab all of your favorite P&G products, too.
If you've been here before you know I'll try the easy way to do anything.  So when I read the instructions on the Mr. Clean Outdoor Pro cleaning spray, and saw that even they suggest the lazy way spraying and letting it set, this product and I would soon be besties.
So I just sprayed all of the surfaces and let it set while I raked up all of those omnipresent leaves.  Thank you neighbor's beautiful tree.
And when it came time for wiping … well … just see for yourself.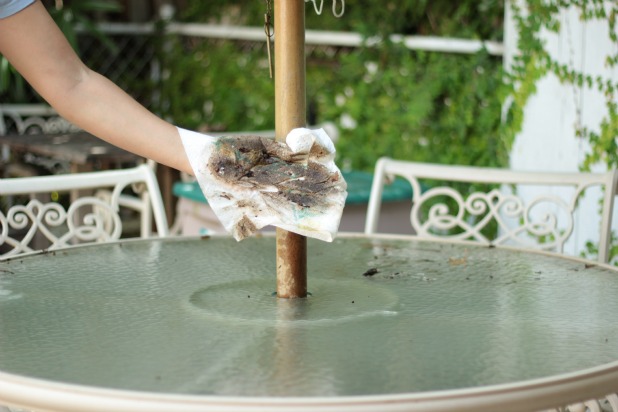 The Magic Eraser sponges worked wonders around the edges … you know that little lip that holds the glass up and also serves as a dirt-and-random-grossness-collector.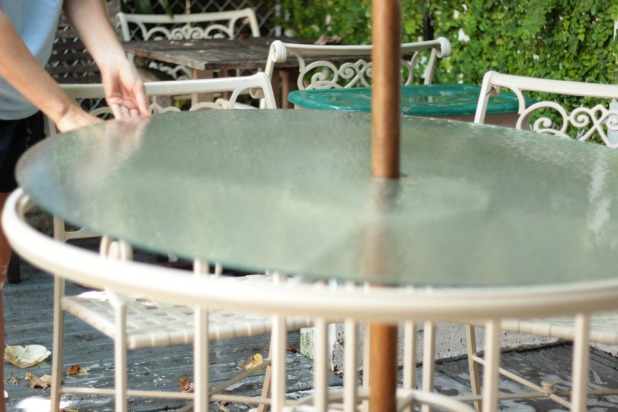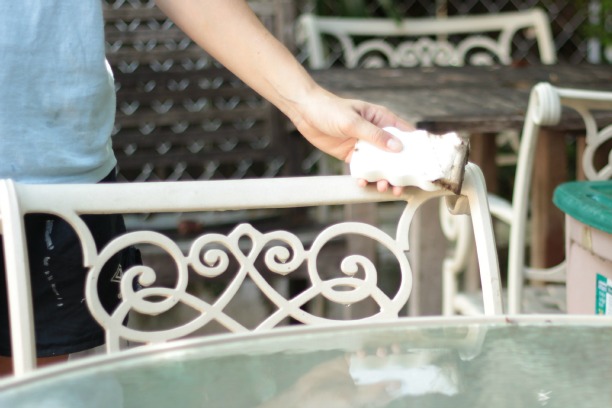 And I breezed through some chair cleaning.  A spritz with the Outdoor Pro, wait a few, a quick wipe with the Bounty and a little scrub with the Magic Eraser for those tougher spots.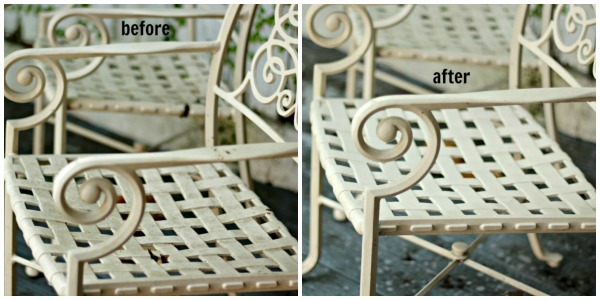 In my cleaning-is-super-easy delusion I actually thought I could just hose down the seat cushions and be good to go … but once they started to dry (I just laid those suckers out in the hot Key West summer sun), I realized my strategy was flawed.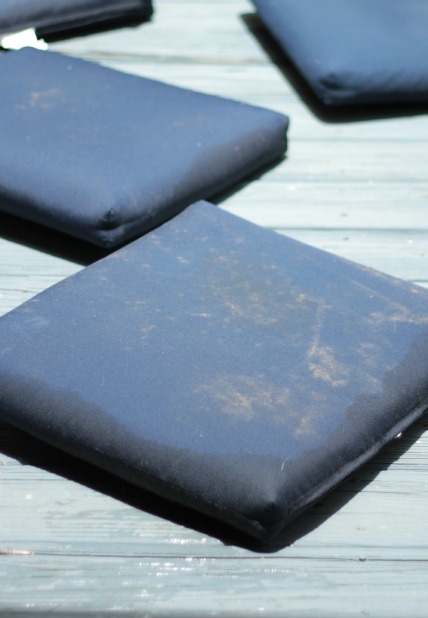 You may know that I'm a homemade laundry detergent girl, but in a pinch, these little Tide Pods are definitely going to come in handy.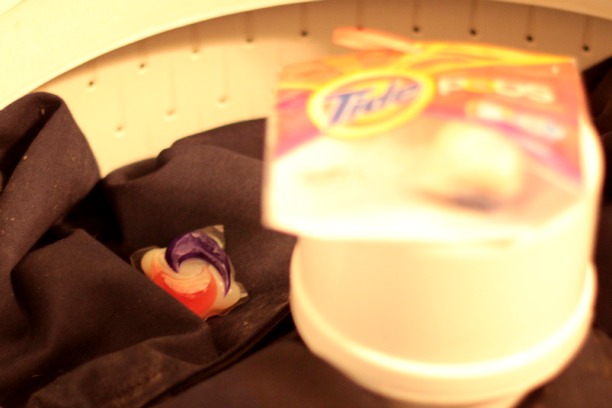 When I first said to Joel that I was going to do a post about our back patio he said "Are you going to ask one of the neighbors if we can use theirs?"  hahaha
And he was dead serious.
But thanks to P&G and Lowe's, in one short afternoon we have a patio fit for some summer fun!  Look at that sparkly clean table top.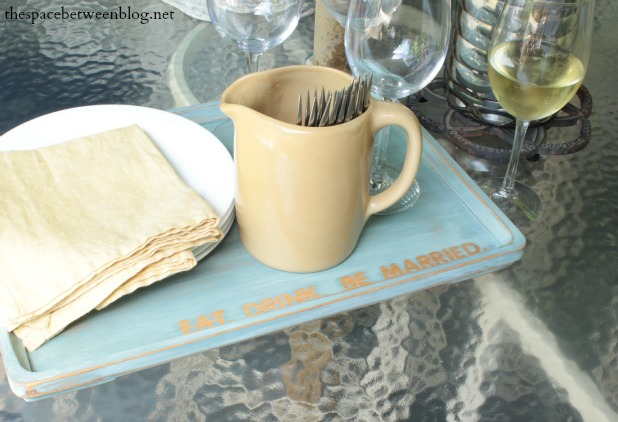 We managed to go from scary yard to secret garden.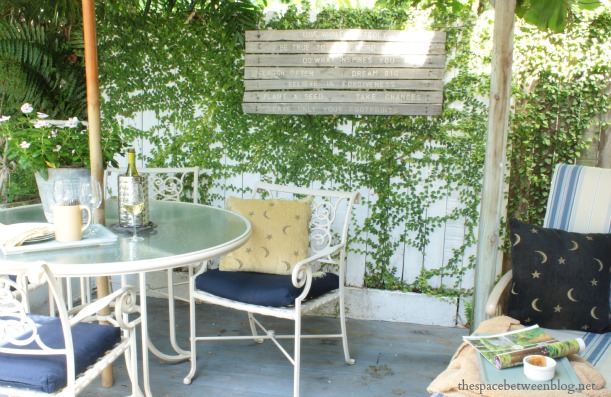 You can find some great cleaning tips for using your P&G products at http://finditatlowes.com.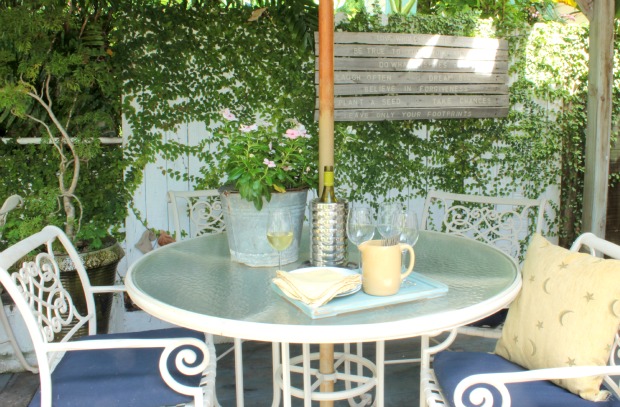 I'm happy we found the perfect spot for our very first pallet project on the ivy covered fence.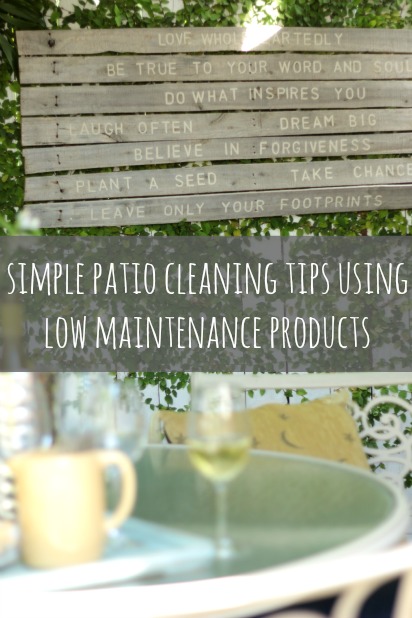 And check out the tutorial to make your very own pallet art here.  And that cute little stenciled tray was made with $1 stencils I found at Wal-Mart, the tutorial for that super simple project is here.
This post was sponsored by P&G.