Hey there!  I hope you had a great holiday weekend.  If you haven't seen the great comments on the last post and you're an animal lover, you really should take a second to read them.  So cool that you guys shared your own stories, thank you for that!  You can read them here.
Sometimes I carry around an idea for a project for a long time and it just never comes together.  But something else entirely comes together and it all works out. Like what happened with my new pallet wood garland.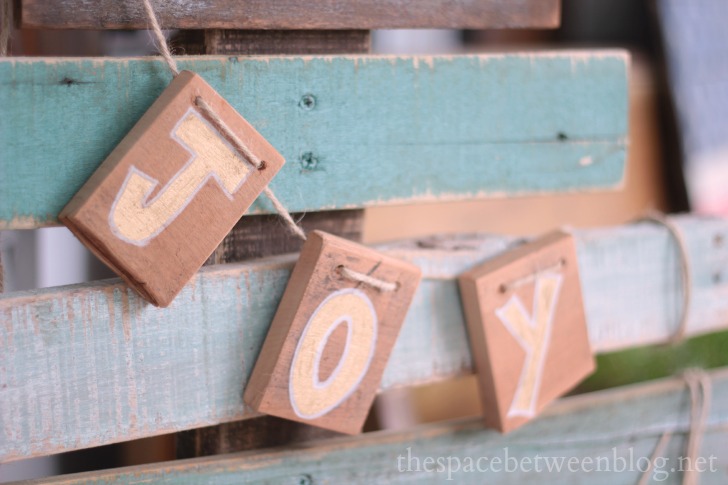 I had been keeping an eye out for fallen branches in hopes of making a wood slice garland for our board and batten wall.  I have some simple, festive decor up there and think a swag of some kind would add a little whimsy.  At 3 1/2″ wide I don't really have a lot of "mantel" space to work with up there.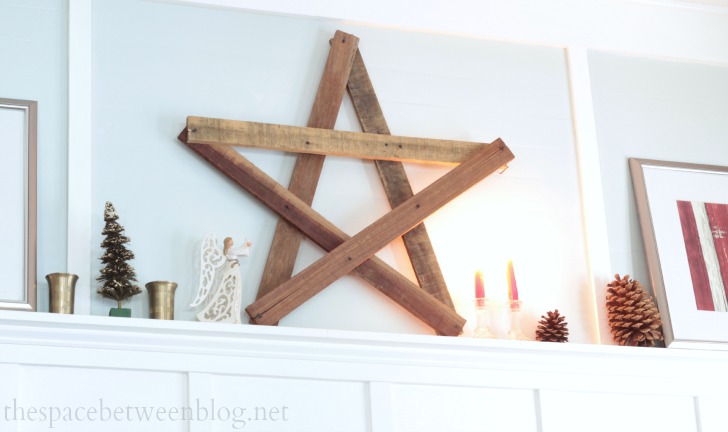 But, after weeks of not finding a good branch to cut into wood slices (I imagine it would be pretty easy with a miter saw) I thought little pallet wood slices could work just as well.
I needed less than two full pallet slats for this, so this is a great project for cracked and damaged slats, no perfection needed here.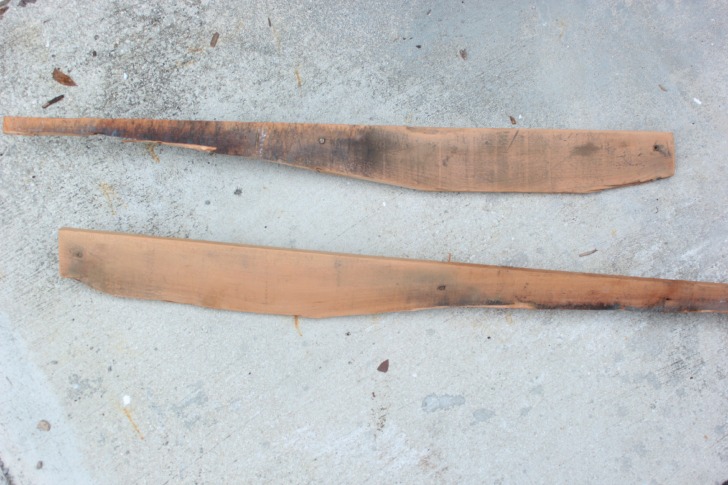 Each slice is about 2 1/2″ wide, but definitely not exact.  I actually sanded the pallet slats before I cut them with my miter saw because I find it easier to sand larger pieces.  Then after each piece was cut I sanded over the edges just to remove any splintering wood.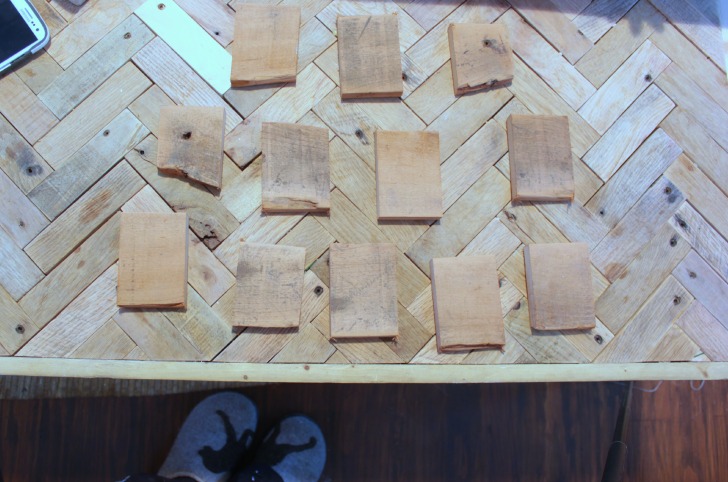 Sorry for the late-night-crafting photos.  But aren't my slippers cute?  My mom got them for me last year for Christmas from LL Bean.  🙂 #IHeartMaine
Now just drill two holes in the top of each slice for hanging with a drill bit just big enough to fit the twine through.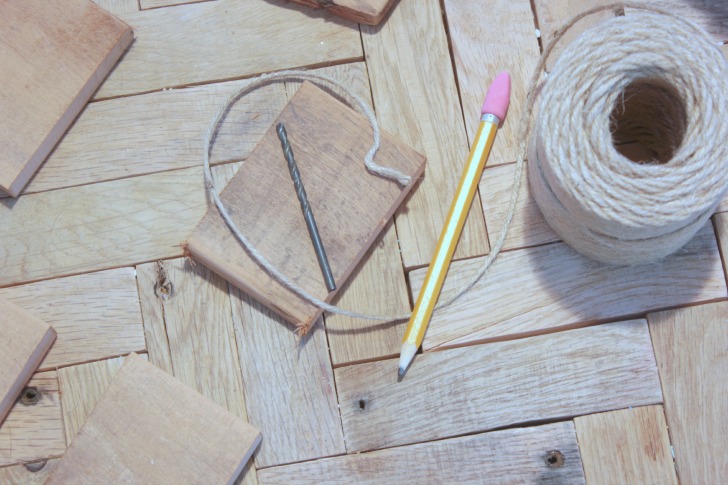 The lettering is just hand drawn, but you could use a stencil.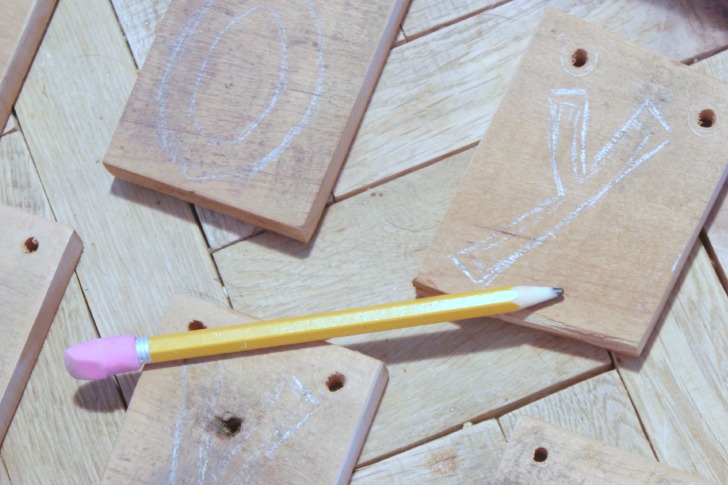 I used paint pens for the letters, gold metallic for the inside and then a quick outline in white, again … good and imperfect.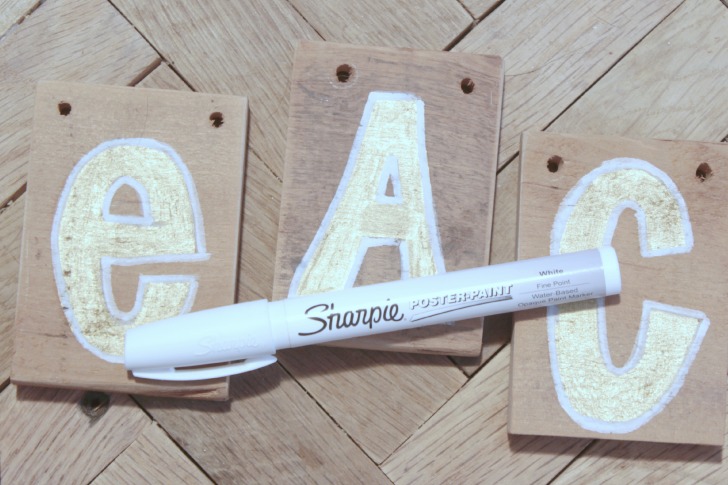 Since this turned into another little pallet project I tried it on our little pallet slat tree that welcomes our guests on our porch.  Gah.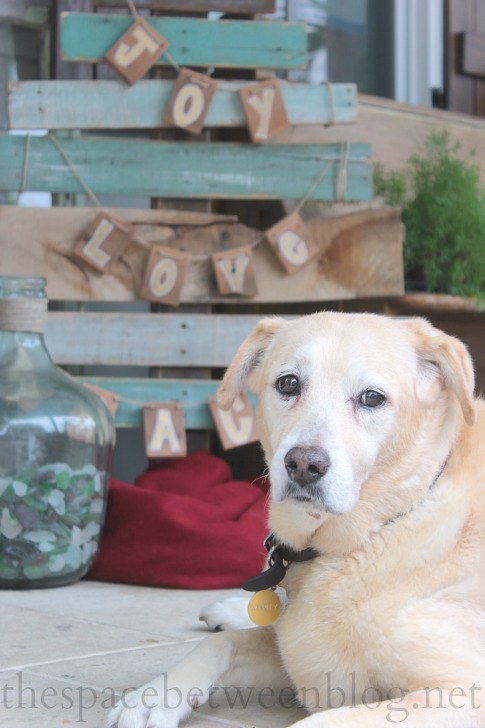 Seriously, is there a cuter dog? better decoration for a pallet slat tree than a pallet slice garland.  I'm gonna go with no on that.
To add the jute twine, just run it through the holes tying knots (black arrows) every now and again.  Wrapping a bit of painter's tape (white arrow) around the end of the twine will prevent it from fraying along the way.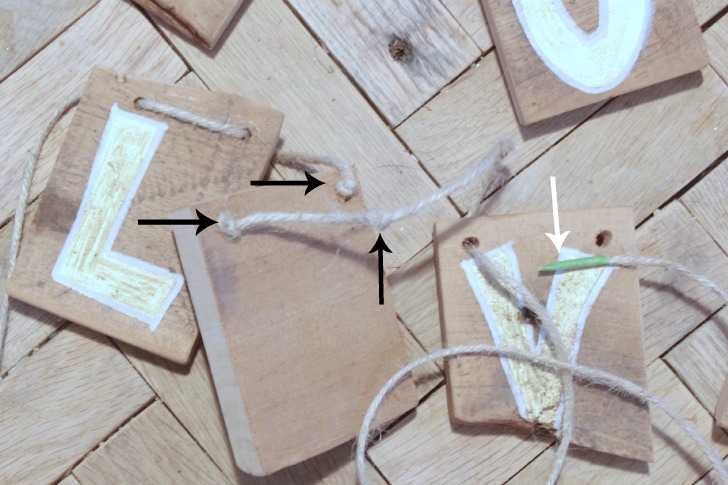 And, no joke, the very next day our neighbors had tree trimmers at their house cutting down dozens of limbs from their huge Mahogany tree.  Maybe for next year.  🙂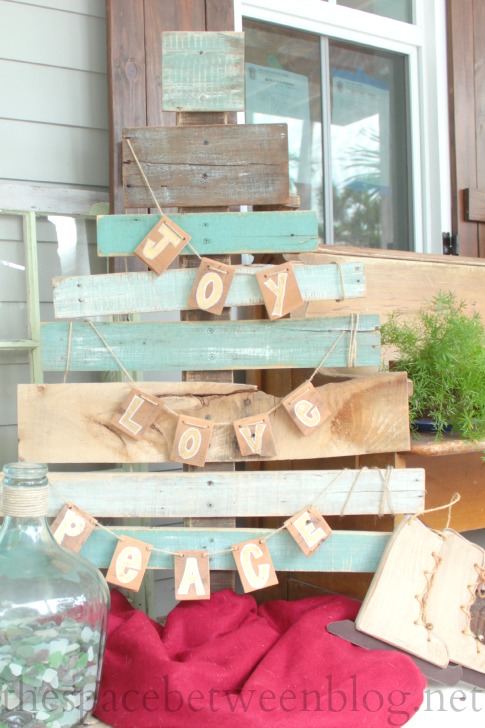 And just to prove I haven't killed the poinsettia yet … and neither has the newspaper delivery person.  🙂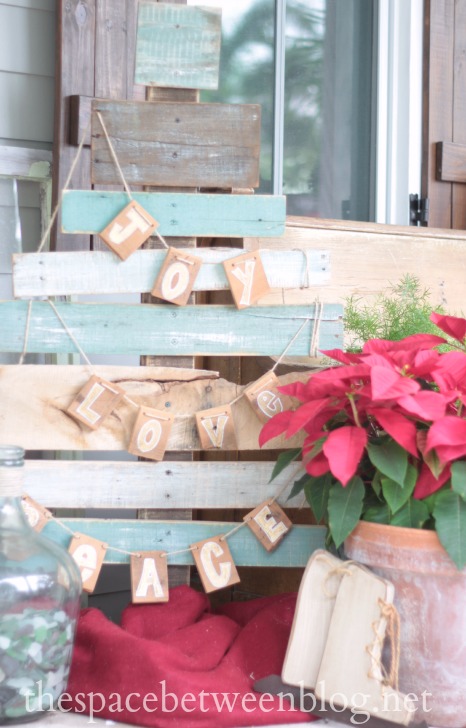 You can check out our other Christmas craft ideas, 11 homemade ornament ideas and 10 DIY gift ideas.