Now, that title doesn't really leave much to the imagination.  I was trying to come up with something fun and came up with squat.  :/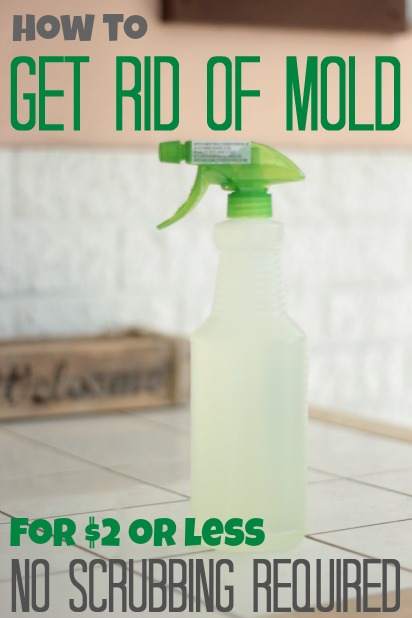 Because seriously, when I think of mold it's hard to be all fun and jokey and hahaha.  That stuff sucks!  There's really no two ways about it.
But lucky for us (I'm not sure in what world this situation constitutes lucky exactly) we've actually had to deal with mold on more than one occasion.  So I'm going to give you a little play-by-play of what has worked really well for us in the how to get rid of mold category of DIY.
I'll start by saying that we've never had to deal with mold inside.  So, in that arena we are lucky.  And that means that everything you are about to see is specific to how to get rid of mold on the exterior.
A not really interesting point of reference is that I have pretty severe asthma.  As in have been hospitalized a few times … once I was in the hospital at the same time as my 96-year-old great-grandmother and my situation was so bad she was the one who had to come visit my room.  So I'm pretty sensitive to breathing concerns, and you might know I'm a huge fan of upcycling ideas, so I'm always looking for ways to stay green.  With all that said, sometimes you just have to go with what works.   (more…)