Have you ever been known to do something?  Something that seemed weird to others?  Or may not even really seem like a good idea to some?  Something that you yourself even question at times?
No, I'm not talking about frequenting strip clubs.  Get your mind out of the gutter.
I'm talking about spackling over cracked paint.  I will admit that this is a technique I've used since we bought our first house and has always seemed just a bit … I don't know … like more of a shortcut than a real solution.  Even though it always works.
Don't feel like stripping that cracked paint?  Just spackle it.
Don't feel like working out to get rid of that extra inch around the waist line?  Just put a sweater on.
Those two solutions seem like a similar approach.  You know?!?!
So when I recently went into our local home improvement store to inquire about the best way to paint over cracked paint (not chipping or peeling) on our newly uncovered Dade County Pine ceilings I was flabbergasted to hear the suggestion.
Just spackle the crackle.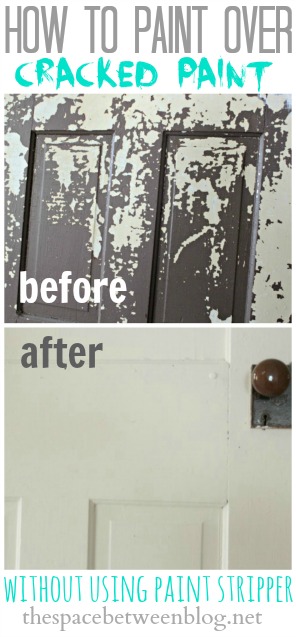 (more…)