Calling all readers! I NEED help! Like, serious help. Like, I almost backed out of doing this little series because I am shakin' in my flip flops. (Take a second to picture that … it's funny.)

What series, you say?


Blogging without Borders we're calling it, and along with 13 of some of my favorite blogs we have committed to stretching our DIY limits and working on projects we've never tried before. And I am more than a teensy bit nervous about said commitment.
I am not going to scare you all off with a ton of before pictures, instead, I'm going to scare you off with show you my plan. ;)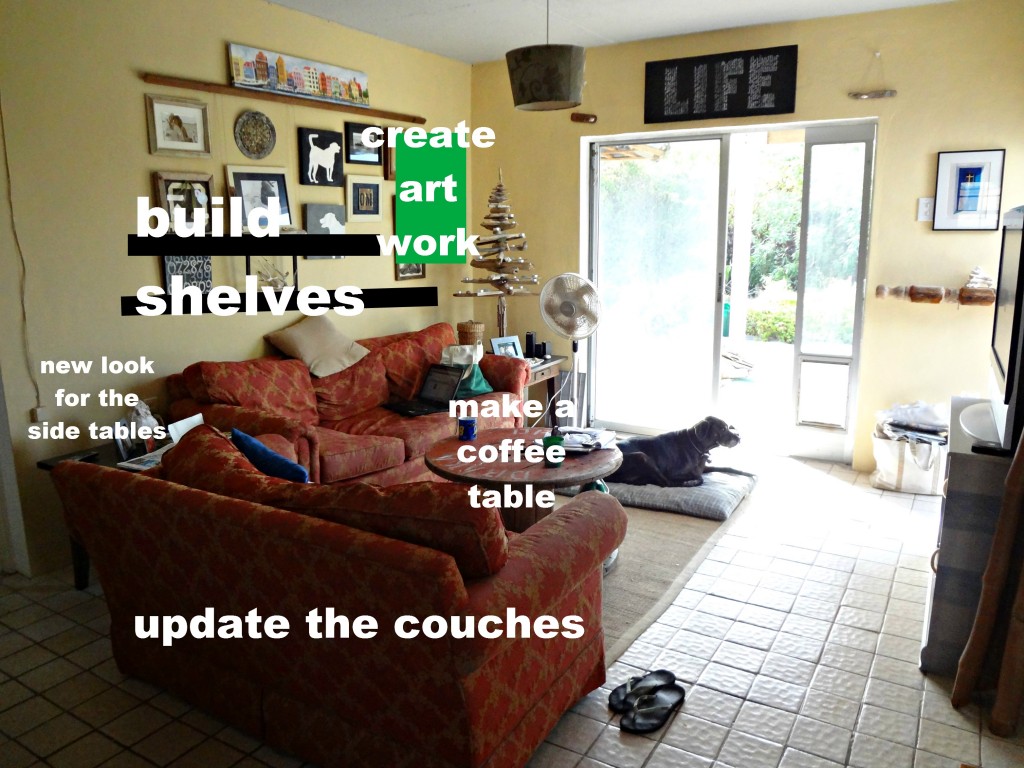 Here we go, over the next 8 weeks I'm going to try to:
1. Build floating shelving - I am still in love with my one screw gallery wall, but I have limited space to work with in this breadbox and I've got the fiddling bug so I'm excited to create a space I can accessorize, re-accessorize, scooch, shift and adjust at random.


2. Make a new piece of wall art – I have a few ideas, but we'll see what happens.
3. Build a coffee table – Remember that 16 foot long piece of beautifully distressed wood I found at the beach? Who wants to make her into a coffee table for me?


4. Give the side tables a new look - Think of the swaggiest swag bag items.
5. Make these same couches unrecognizable – Cross your fingers!
My hope is to end up with a much more cohesive look with beach and rustic elements. But, where to start? Seriously, who has made shelves before? Do you have any tips for building them, hanging them, styling them, buying them? I NEED to know.
So, you know what I did? I asked for help. Have you ever heard of Hometalk.com?
It is an incredible resource for all the things you're talking about your home. Get it?

Hometalk is starting to become my go-to for sharing my DIY, home improvement and outdoor living projects, as well as finding tips for projects I'd like to accomplish. Do you want a place you can ask the advice of industry professionals?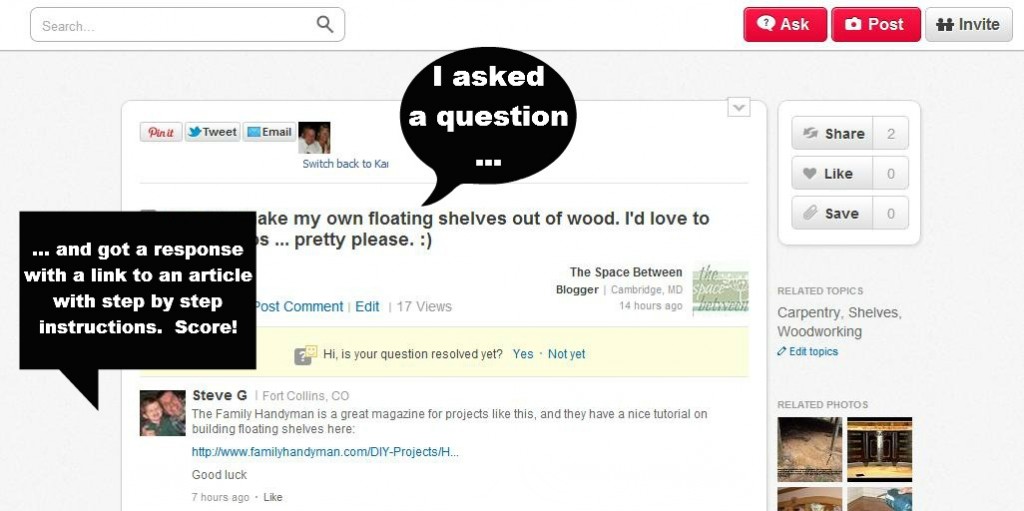 So, here's what I want to do, instead of hosting a link party on this lil' blog, I'm thinking it'd be cool if you all head over to Hometalk and share your projects that you've completed that will help me with my living room makeover. What do you say?!?
AND, you don't have to be a blogger to join. Like DIY? Have a project or yard you'd like to share? Want to e-mingle with fellow DIYers and industry professionals? Hometalk is the place.
But, if you are a blogger, I have to say … your projects will get some great exposure. The Hometalk people behind the scenes regularly share inspiring ideas to their Facebook page that has over 382,000 followers! Look what I found over there one day …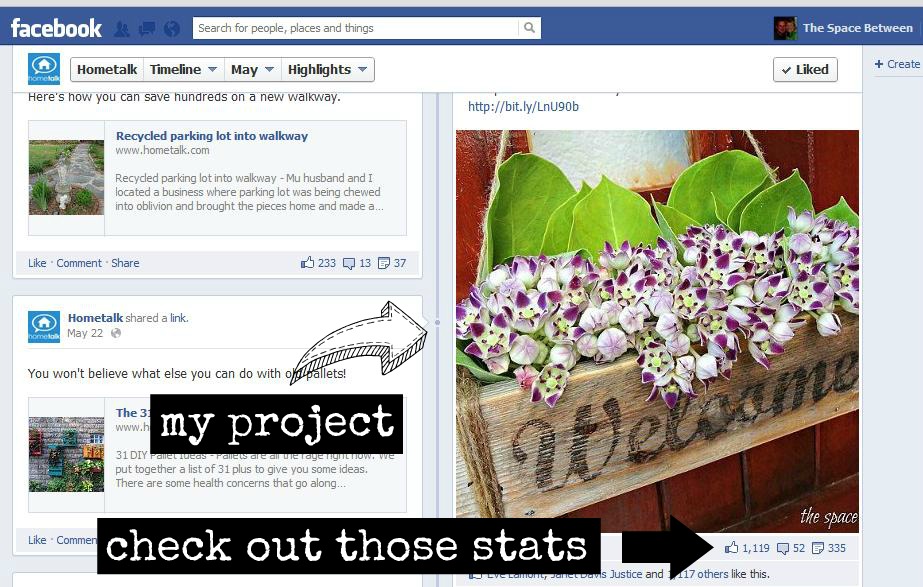 So, do you think you can help me by posting your shelving ideas to Hometalk? And then maybe booking a flight to Curacao for a little vacation hands on DIY help. :)
Like any normal link party, I will be pulling inspiration from all of your links and posting features here on my blog because I, too, have 382,000 followers so please let me know if you get in on the fun and post your projects to Hometalk!
AND, you have got to check out what my fellow bloggers in crime are doing to stretch their own DIY limits. Beach schmeach … we're Blogging without Borders this summer! ;)
Amy @ Buffalo Roam, Dana @ Crafted Niche, Jaime @ Crafty Scrappy Happy, Heidi @ Décor & More, Tisha @ Delectable Home, Shannon @ Fox Hollow Cottage, Kirby @ Kirb Appeal, Holly @ Life as a Thrifter, Cassie @ Primitive & Proper, Debbie @ ReFresh ReStyle, Jessica @ Stay At Home-ista, Karah @ the space between, Laura @ Top This Top That and Kelly @ View Along the Way.
So … let the inspiration sharing begin!! Thank you all in advance for all of your ideas. :)
*I am one of the bloggers working as a Hometalk Ambassador. I have been compensated for my time and commitment to the program. However, my opinions are entirely my own and I have not been paid to publish positive comments.*