Hey hey!!  How goes it today?
One of the most fun things I've been able to do since closing on this house is sift through all kinds of goodness that was left in our back yard shed.  You know, our big back yard.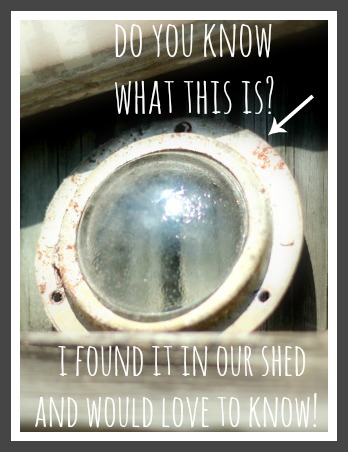 Admittedly it took me much longer to get to where we are today than it would have, say Joel.  As may have been pointed out to me a time or two.  😉
But I like old junk and sifting through it all made me think that our shed is a thrift shop.  And who doesn't like to shop for things they've already paid for?  😉
There's a cool pair of shoe forms.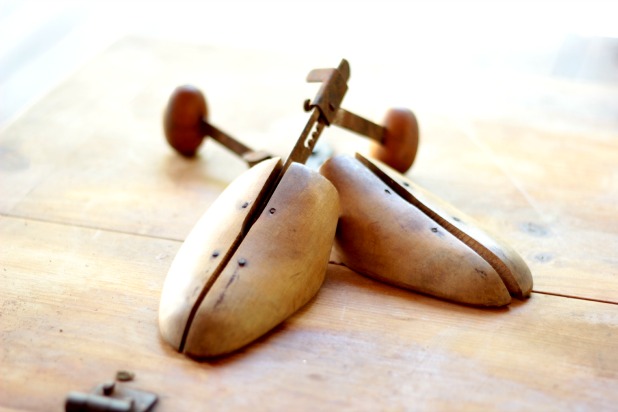 There's a bread tin, an old Key West calendar and a couple old springs.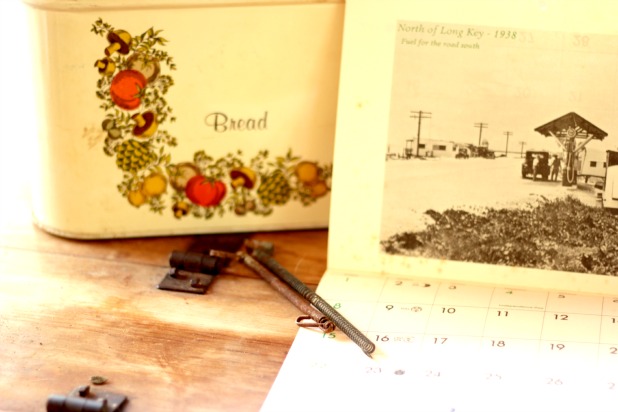 There are three perfectly not matching green ceramic things.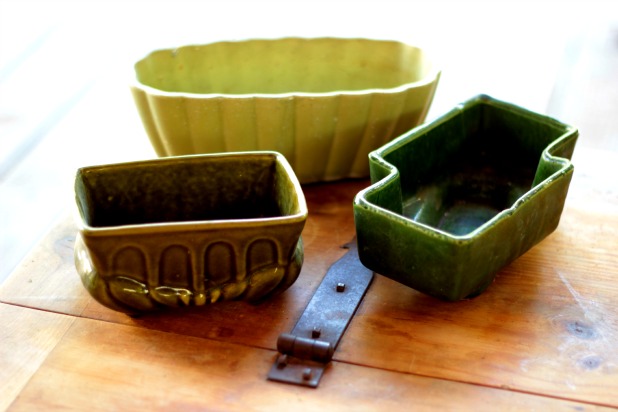 And these brass things.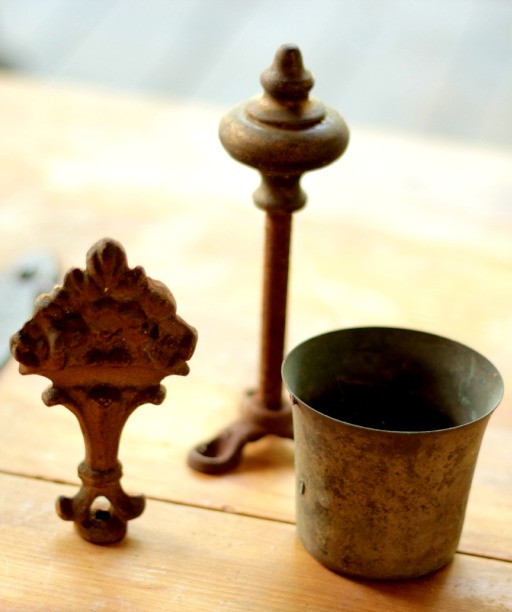 And these glass things.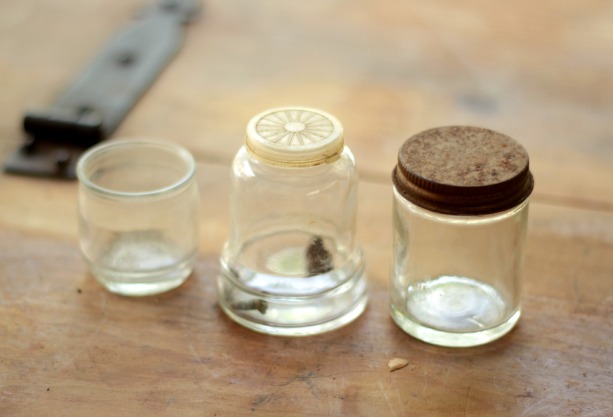 And these old, rusty things.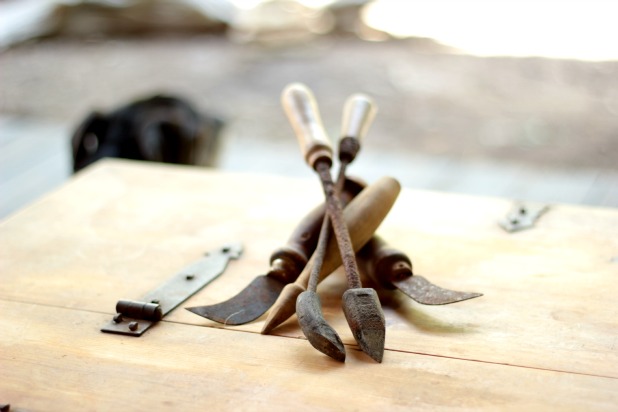 There's this bin.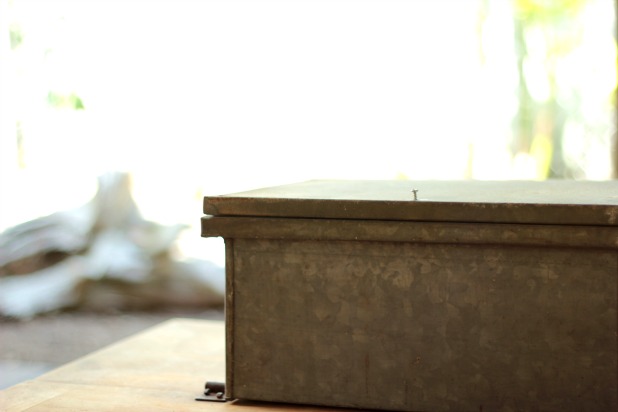 And this tin.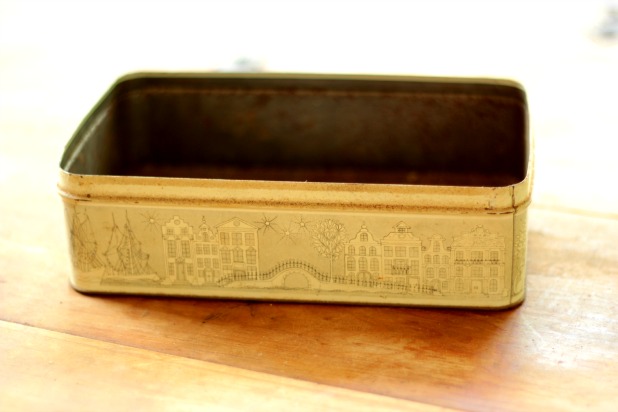 And these cool old pins.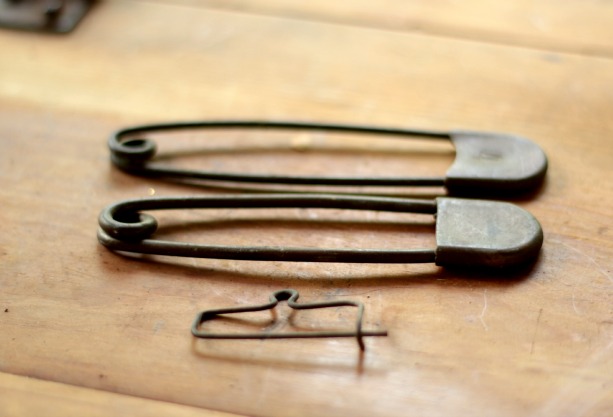 And then there's this.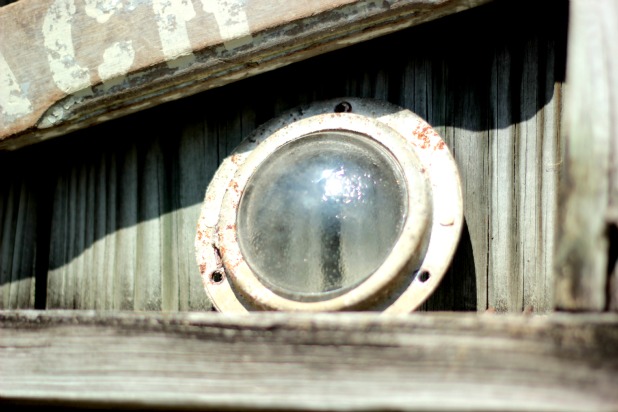 Pretty cool, right?!?!    Any idea what that last thing is?  I think the rusty tools are cobbler's tools, maybe?!?  To go with the shoe forms?  Whatever they are, they are sure to find themselves moved from shelf to shelf and made right at home around here in their old home.