Do you remember the last time you moved?  When you unpacked your things in your new house and all these old memories flooded back of those same things on your old space?
I've been relishing the nostalgia of it all for about a week.  With every new box I opened I would uncover some of my favorite upcycling ideas or pallet projects.  The palm frond pumpkin made it pretty much unscathed!  And all of the pallet art projects need to find a new home here.
And then when I found the diy door trough, one of the easiest pallet projects ever, I thought the tutorial was worth resharing.  This little gem might just happens to be one of the first bits of pretty around here.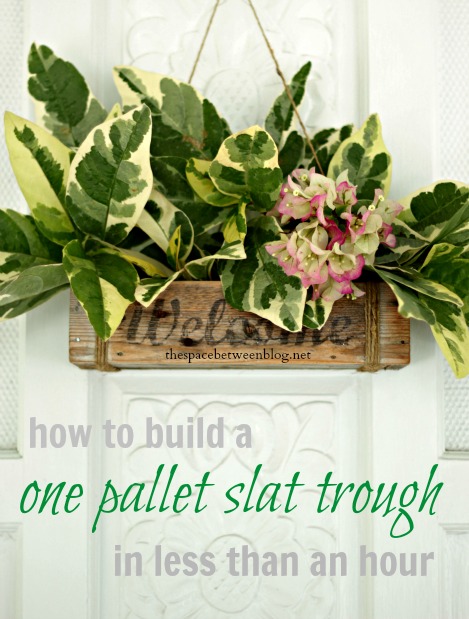 After I shared this tutorial I also shared how to reverse image and text in Word and make an easy little Welcome sign for your pallet projects.
This would be a great little spring project for an afternoon and hang it on your front door to add a little curb appeal!
*************************************
Do you ever have those ideas that just spring you into action?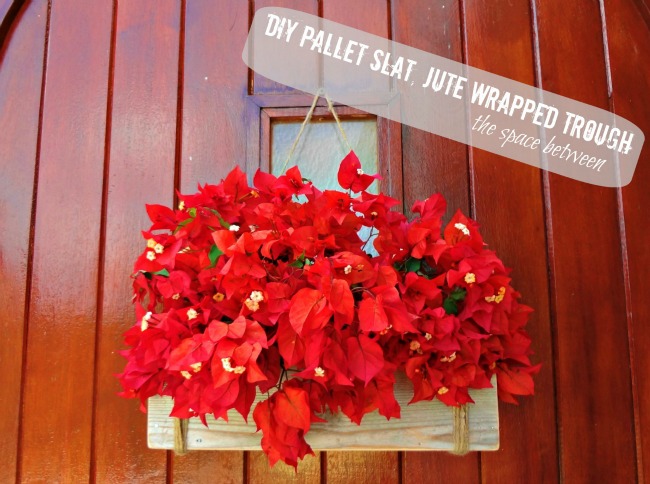 I was trying to organize my week. My eyes landed on my little spring wreath and I thought "I need to update the door decor". Then I thought "I need a great outdoors idea".  And it just came to me.
I thought it was going to be so easy I took a photo of my watch so I could track the time.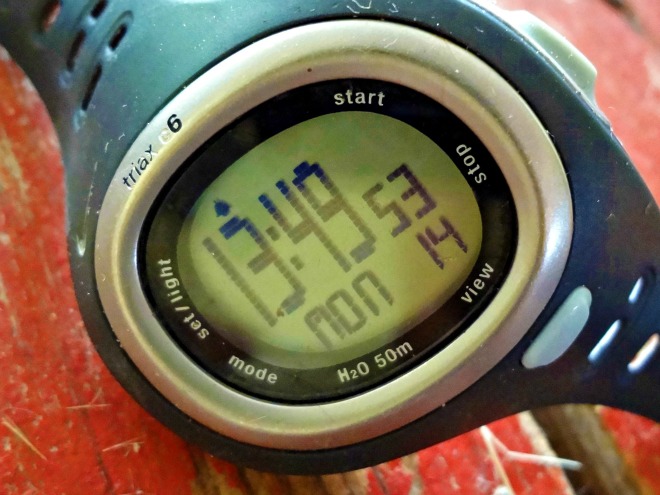 A quick, easy, free project.  Go!
I headed out to my scrap wood pile and with my wonder bar and hammer (and Mico supervising) removed one lone slat from a pallet.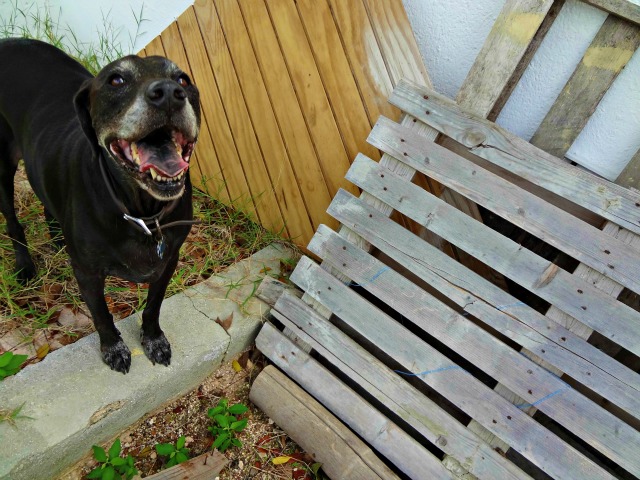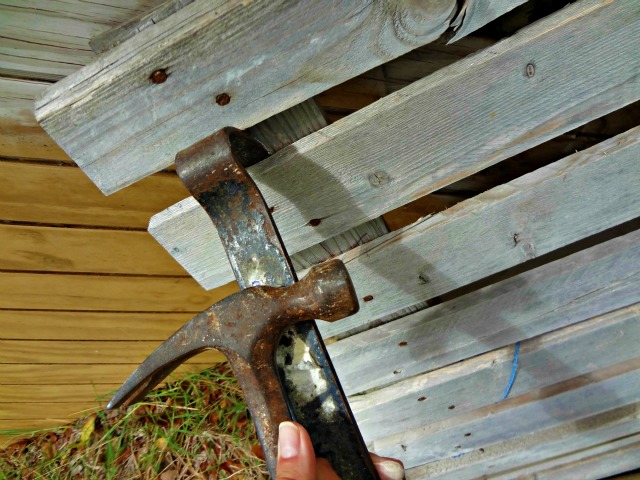 I cut two pieces 12 inches long (for the front and back) and two pieces 3 inches long (for each end), then put them together like this to mark where to cut the piece for the bottom.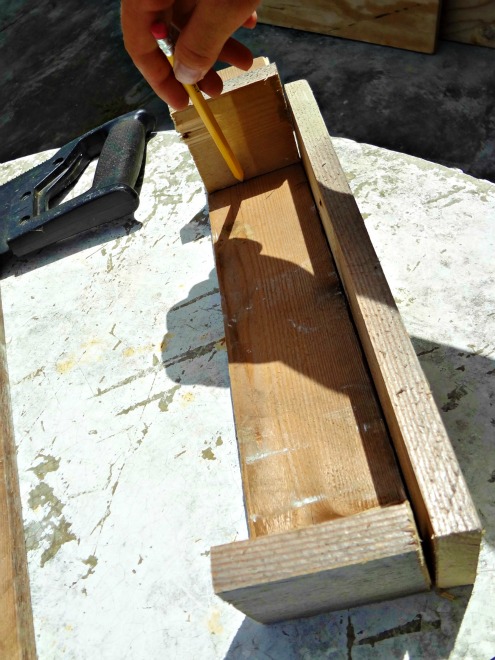 Then I moved into my favorite construction spot, the coffee table, because it is stinkin' hot outside at 2 in the afternoon, and just hammered in enough nails to keep it all together.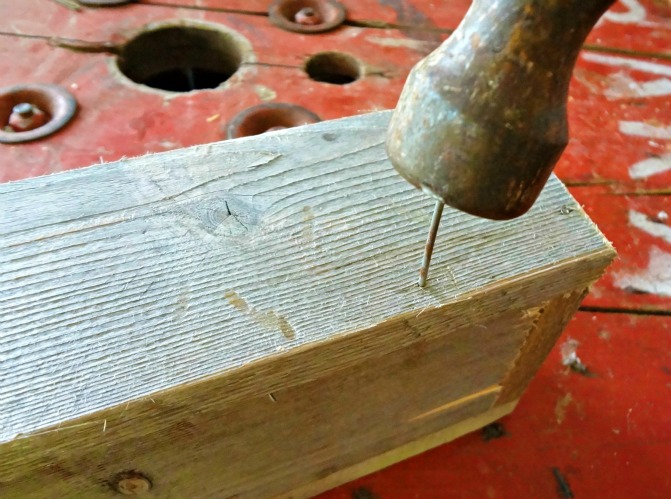 Then I headed back outside to sand.  One thing worse than sanding in the sun is definitely unnecessary cleaning.  Am I right ladies?!? 😉
Then I wrapped some jute around both ends of the trough leaving enough of a length to hang it from the screw in our door. And Stop!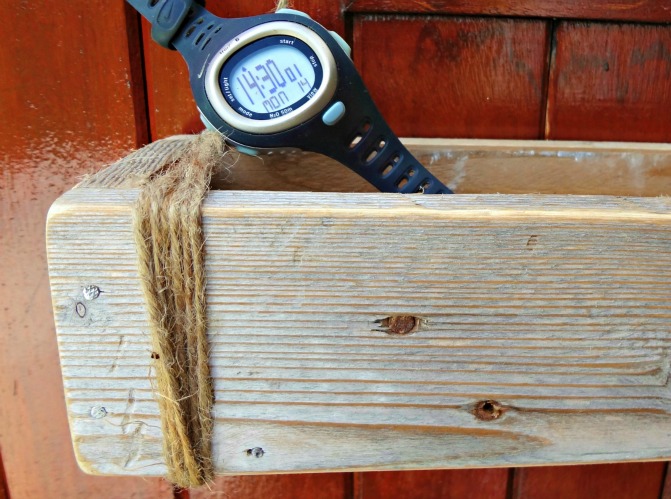 Umm, yeah.  I didn't even think until just this second I could have actually used the stop watch function on said stop watch. Smarty.
This little pallet project took all of 40 minutes and now I have a totally free (LOVE it!) and very versatile little rustic trough for our front door.
I am already imagining the possibilities.  But I immediately knew I wanted to start with these beautiful yellow flowers that are now in bloom here.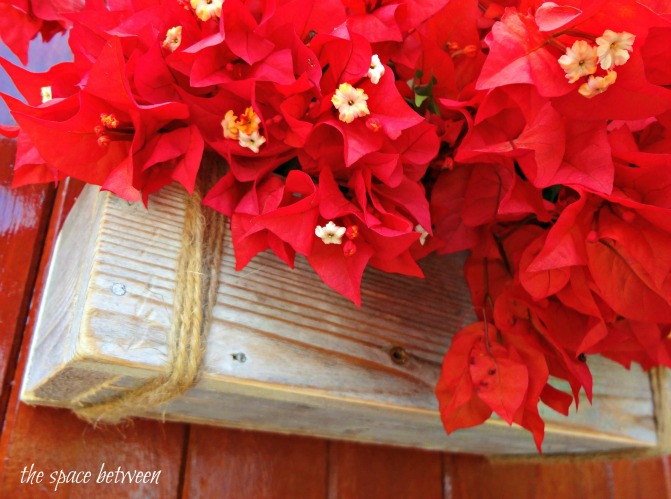 What?!?  Those flowers aren't yellow?!?  Well, ummm, yeah.  It couldn't all be just totally easy, right.  🙂
I grabbed a canvas shopping bag and some clippers and hopped on our scooter – yep, still waiting on jeep parts!  And headed out to snip some of these overwhelmingly gorgeous yellow blossoms I oogled at all weekend.
And. Couldn't. Find. Any!  Well, that's not totally true.  I climbed into the woods on the side of the road only to find that the tree was much larger up close than it appeared from the street.  Darn it!
So, I'm stuck with the always-in-bloom-everywhere-you-look-on-this-island-and-attract-iguanas-like-crazy bougainvillea.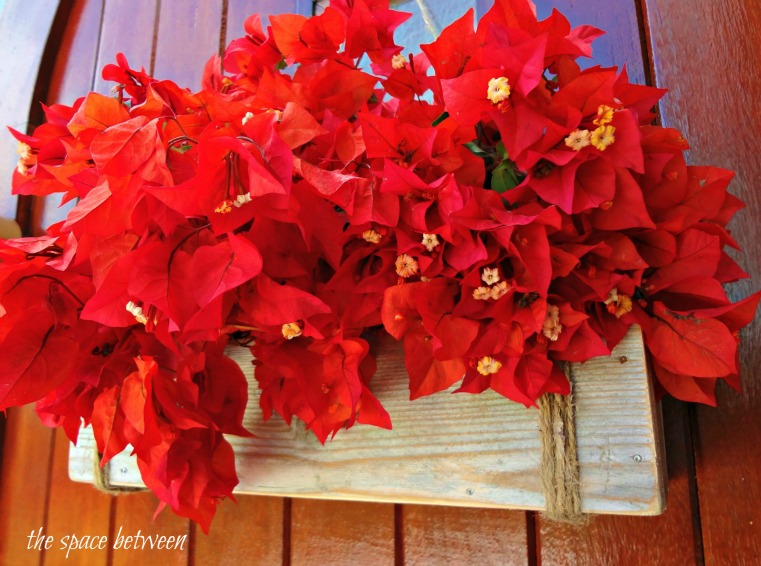 But, I'm so happy with my new little free trough I'm quick to get over the fleeting yellow buds.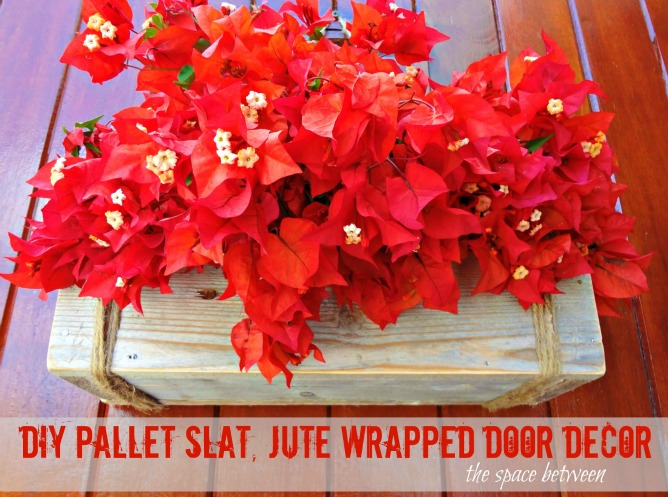 *************************************
And another new shot in her new spot here in Key West with a photo bomber.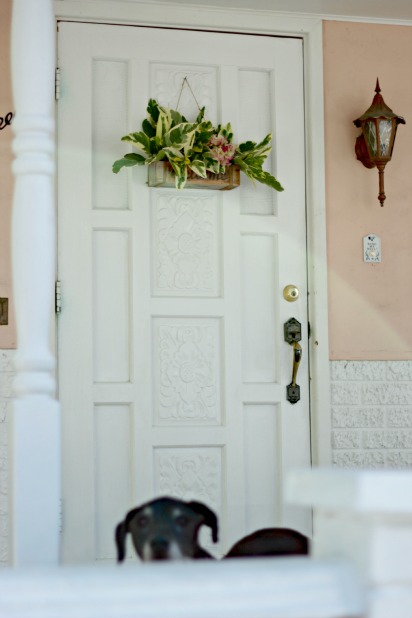 And look who was lounging around the whole time, too.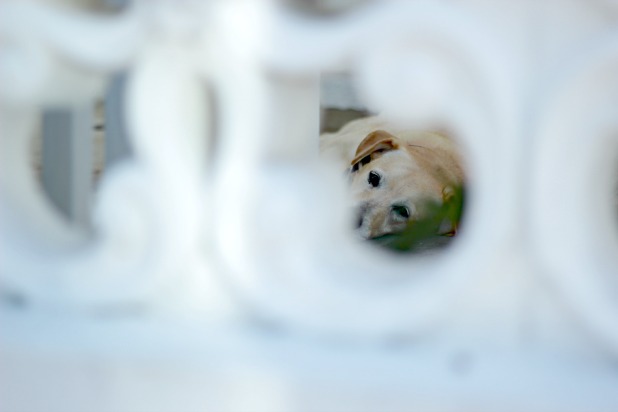 Update: We've moved full speed ahead with the full house remodel.  All of our home improvement projects are here, and we've even made an easy craft idea: a driftwood fish.
So, do you like pallet projects as much as I do?  What about the feeling of nostalgia when unpacking?  Here's to feeling welcome and at home in your space today!