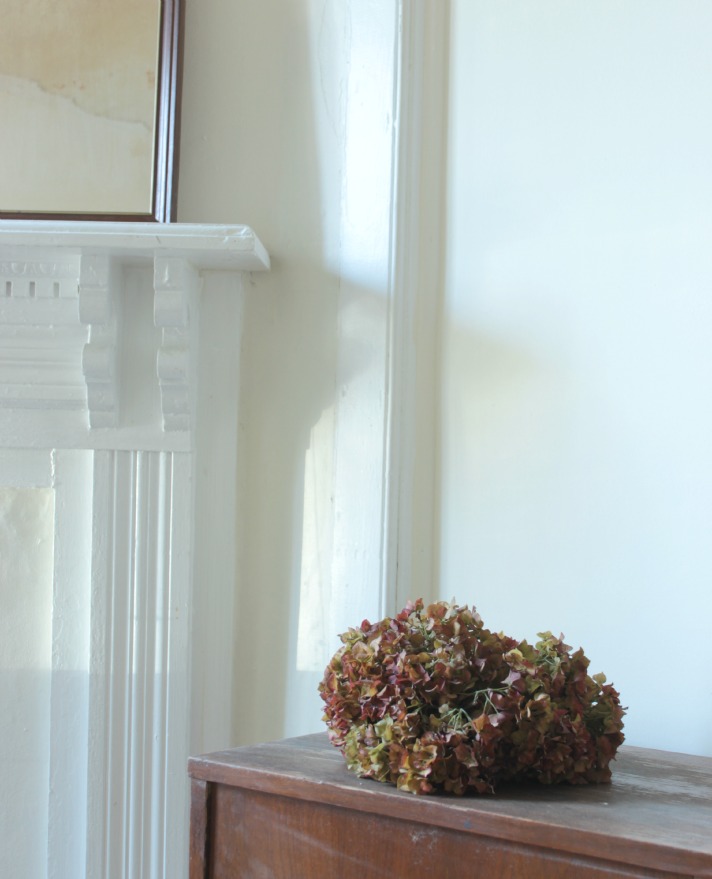 Really … serious question here.
What makes someone a friend?  Or, even a good friend?
Do you consider your family your friends?
Have you ever gone 5, or even 10 years without talking to a friend?
Do you have a lot of friends?
I've always said that I'm definitely not the person to give the shirt off my back to just anyone…but I would do absolutely anything for a select few.
Now, I'm not going to go divulging who those select few are … I don't need them getting all needy all of a sudden.  😉
But, here is some criteria I like to use as a guide when determining who are my good friends.
1) Will you rearrange your work schedule to help me work on my DIY projects?
2) Will you come and work on my DIY projects on your days off even though it turns out I made an appointment with a contractor at a different house so I wouldn't even be there with you?
3) When we are supposed to be priming and painting together will you continue to work diligently while I take breaks when other friends (who aren't helping in any way whatsoever) stop over to say hi?
If you answered "Yes" to all 3 questions above please proceed to the "Friend Application" at the end of this post.  Please note, references will be checked.*
*I am currently living in a town with exactly one friend, my husband, who I'm sure is pretty darn sick of me always being around right about now.  So this whole friend application thing is a joke.  If you'd like to be friends I will buy you an all expense paid trip to Key West!**
**Ok, that's not true either.  😉
Actually, if you answered yes to the 3 questions above your name is Sue and you are already my BFF.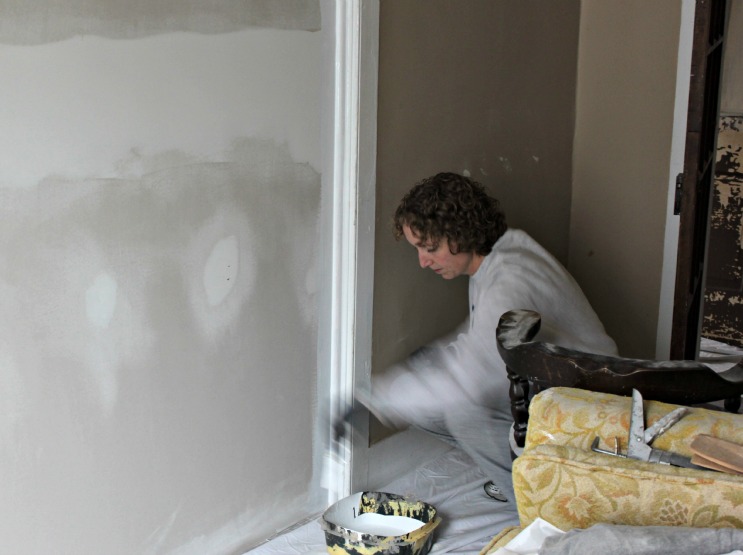 You might remember from our rental property to-do list that I needed to 'paint a bedroom' at a rental house we affectionately call the Taj Mahal.
And I was super excited to get to try out the new Dutch Boy Refresh paint.  It's low-odor and zero-VOC!  Better for the peeps and the planet.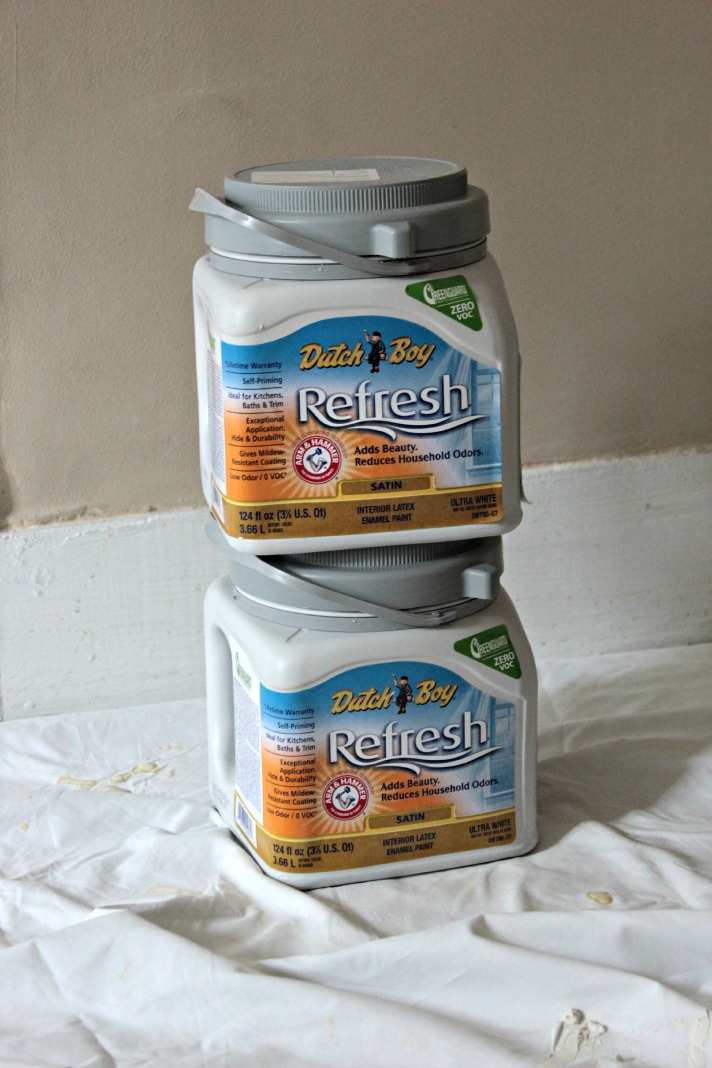 And … they have a really cool container which makes pouring a breeze.  I have to admit, I love the screw top cap feature too … no more searching around for a screwdriver or paint can opener.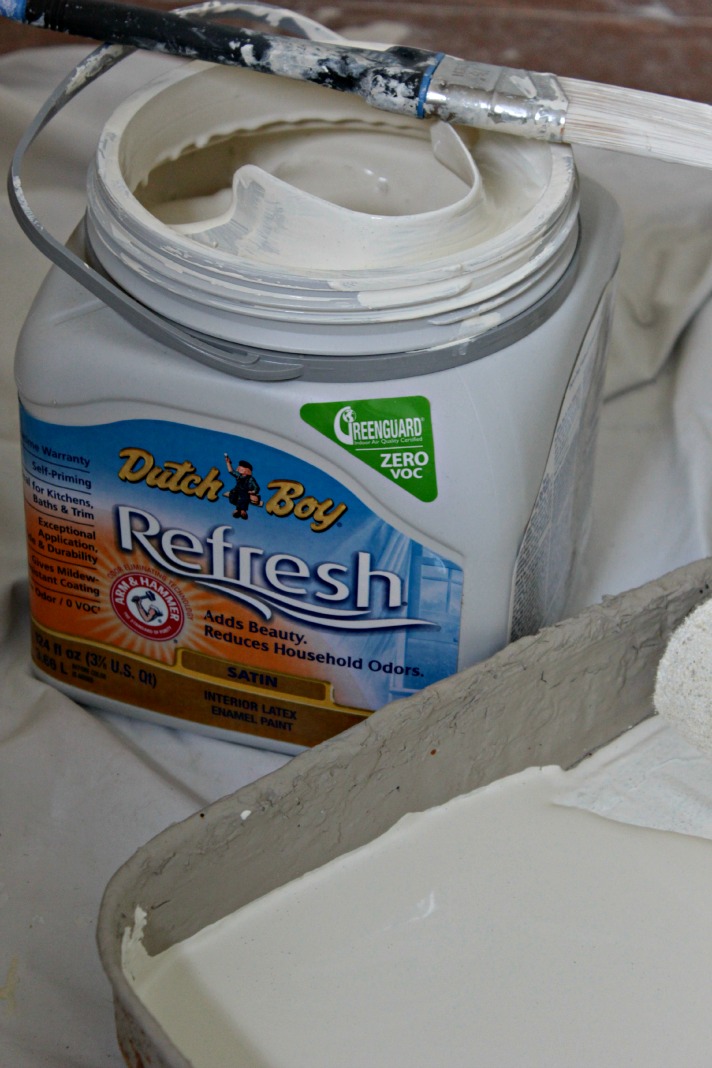 I chose a color called Sandy Oasis (DW14) in a satin finish and I love how it turned out.
One coat was plenty over newly primed walls.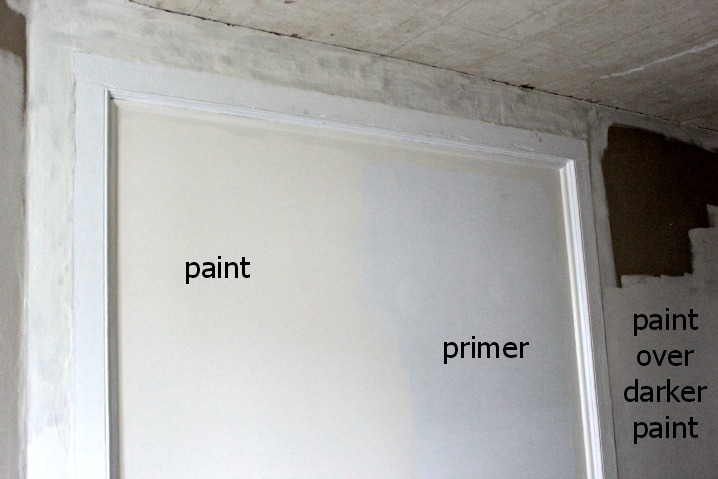 And this next picture is proof that just because the walls are painted, a beautiful after photo does that not automatically make.  :/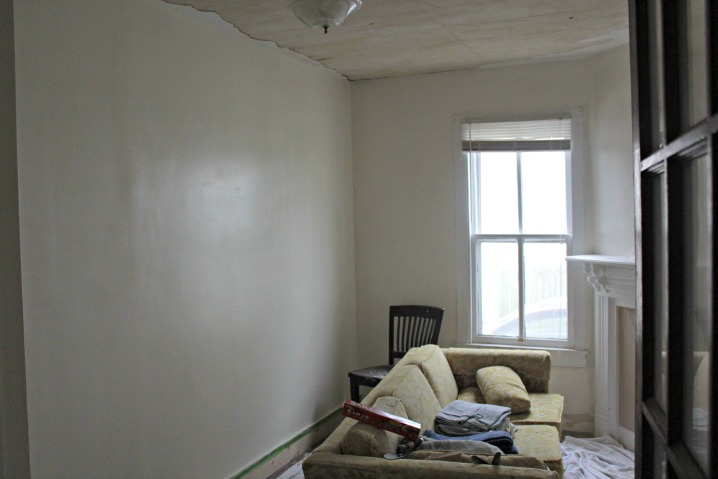 We are definitely still in the middle on this room upgrade.  We've got the whole ceiling issue to contend with.  Have you ever worked on cracked, bare plaster walls/ceilings?  I'm trying to come up with an economical and not-too-time-consuming solution … other than the usual caulk-the-cracks-and-then-skim-coat-the-entire-surface-with-spackle approach.
Any ideas?
And how about an easy solution to all of the drywall dust? #good.ness.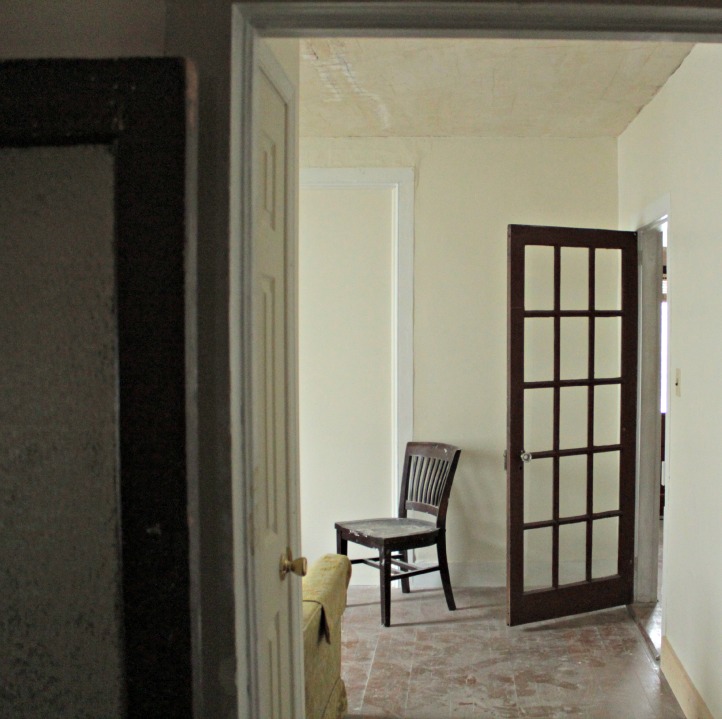 But, in the mean time, here's a shot of the new Dutch Boy painted walls with the awesome trim work around the fireplace surround with a random side table, mirror and hydrangea for good measure.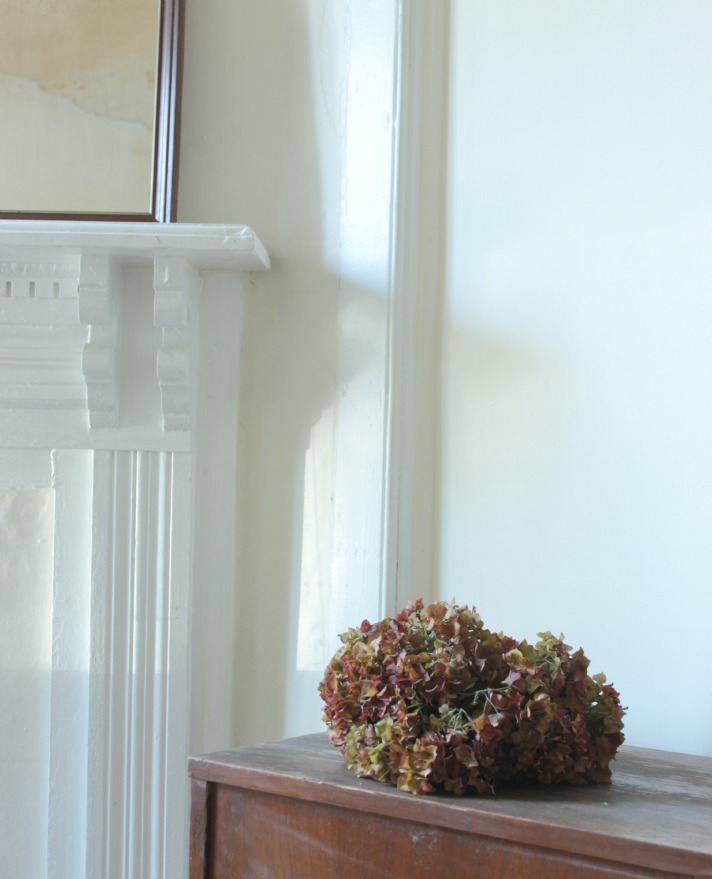 Don't you just love old woodwork?
And, because what is a painting post without at least one nugget of painting knowledge, here's my paint rolling strategy dumbed down to two pictures.

Tip!!! Put more paint on the roller than you think you want and then start painting in the middle of the wall so you can roll over the excess paint to maximize your coverage per roll of paint.
And my favorite tip, paint with a friend.  If nothing else, you'll definitely have more fun.
Thanks Sue.  xo
What are your favorite tried and true painting tips?  Are your friends helpful with the DIY, or are you better off going it alone?  Can I have the shirt off your back?  😉
Check out how I transformed the look of the kitchen counters and cabinets with a little paint, too.
*Dutch Boy sent me the Refresh paint to blog about, but the opinions expressed here are always my own.  You can read my full disclosure here.