Now, we all know this isn't a food blog.
(Was that a collective sigh of relief from those who know me in real life I just heard?)  😉
But I have a few go-to recipes that even I can't screw up most of the time.
I've even tested them at parties and gatherings and no one got sick with resounding success.  So it seems safe to share them with y'all.  Especially for those of you in the same boat.
You know who you are … not super adventurous in the kitchen but willing to give things a try and always on the look out for simple, tasty recipes to mix things up every now and again.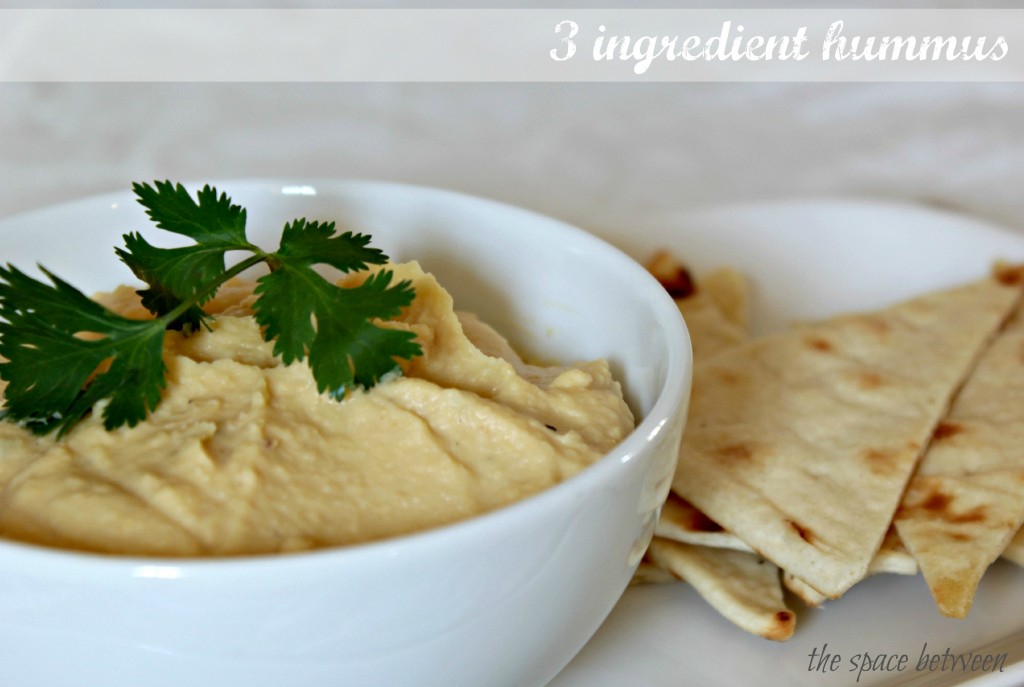 With that, I introduce to you, my 3 ingredient hummus.
Ingredients*:
1 15 oz can of chick peas (garbanzo beans) partially drained

garlic cloves to taste (I use about 4 raw or a whole head if roasted – we like our garlic)
olive oil to desired consistency
TIP!!! If you are looking to save calories, the less you drain your chick peas, the less olive oil you need.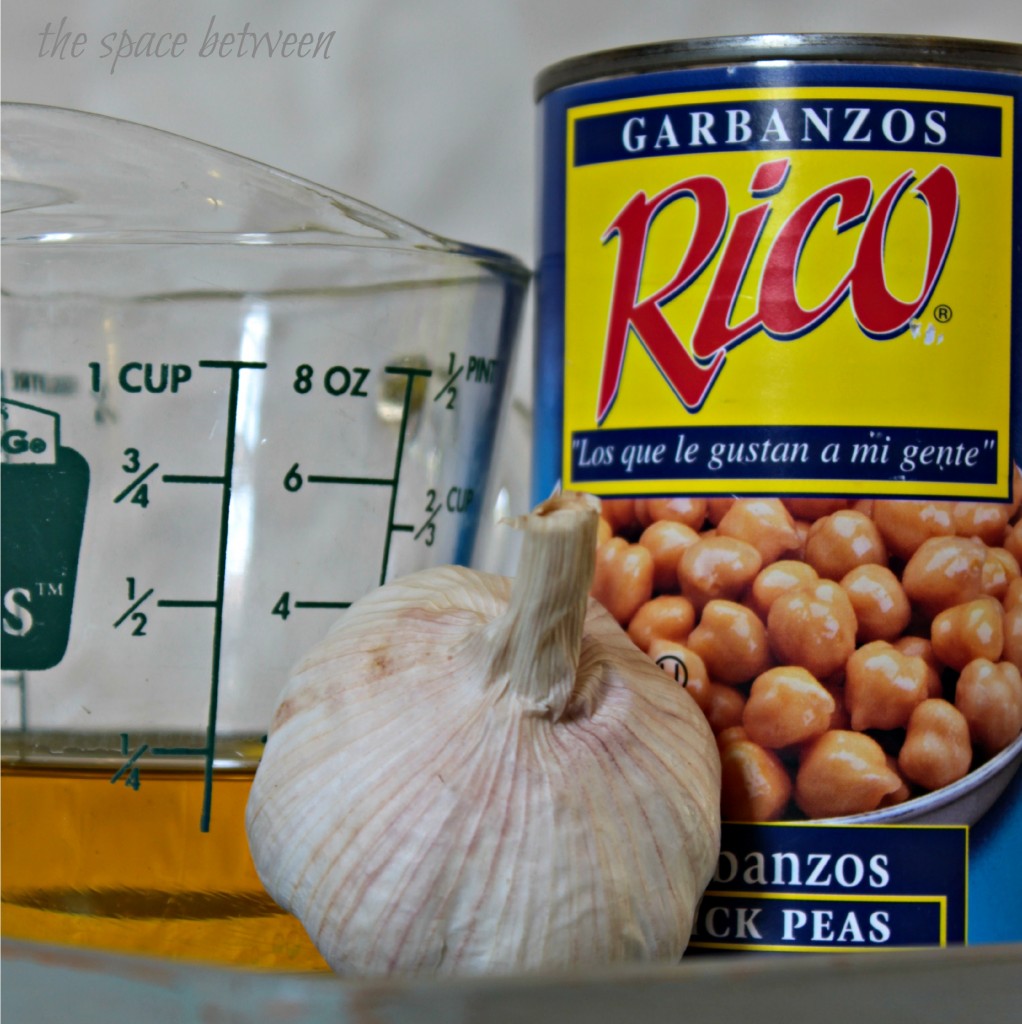 *I think salt and pepper to taste are a part of every recipe so aren't included in the ingredient count.  
Is that cheating?  Maybe.  But my favorite teacher in high school always said "Go, Fight, Win, Kill, Cheat" so what's a girl to do.  😉  (Thanks for all of the valuable life lessons, Mr. Willett.)
Recipe Instructions:

puree partially drained chick peas and garlic in food processor

add olive oil, salt and pepper to taste 

enjoy!
It can't get much easier than that.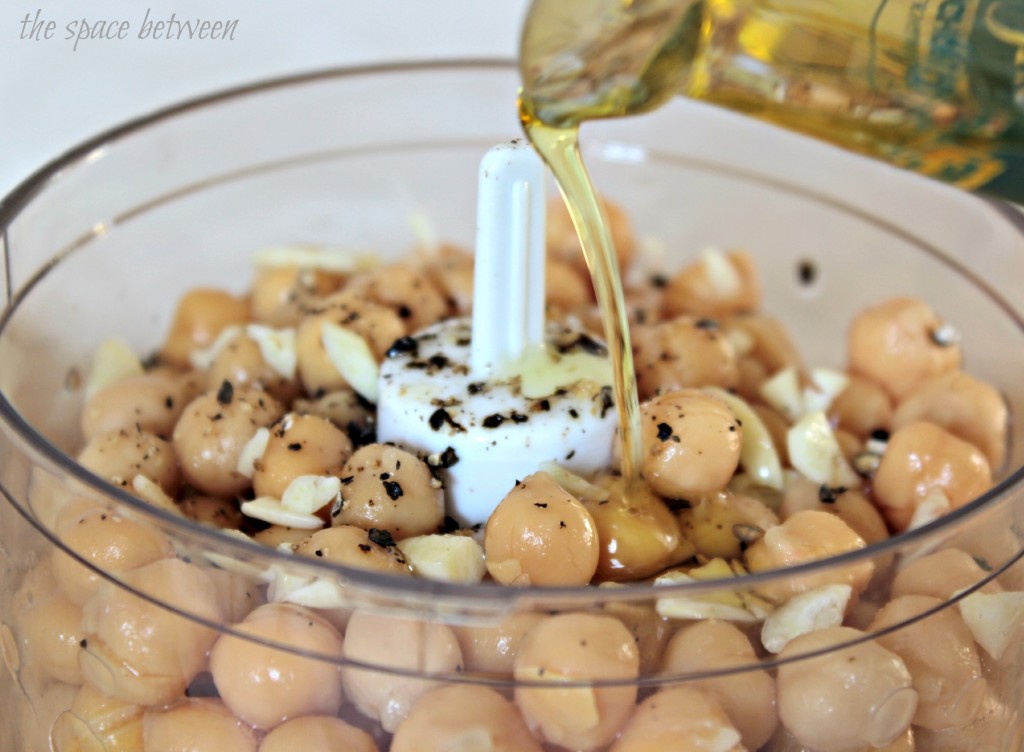 But, because I'm one to complicate things, if I have time, I roast my garlic first.  It adds all of that great garlic flavor, but is much sweeter than raw garlic. Just cut the top off of the head of garlic, wrap in tin foil and bake for an hour at about 350 degrees.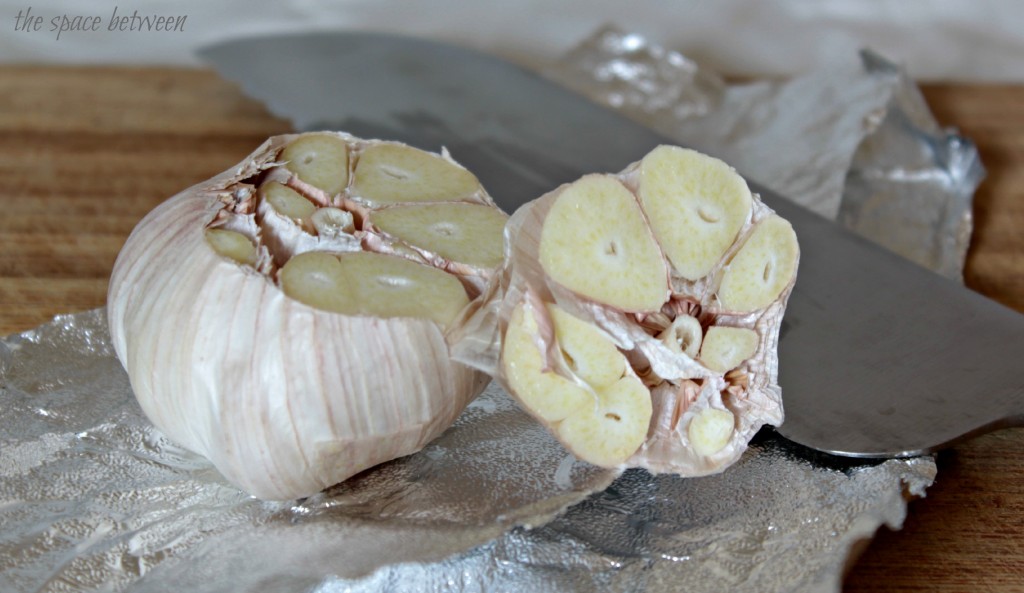 After it cools, it will squeeze right out of the garlic peel.  And if you have any leftover it is perfect to spread on a baguette for garlic bread.  Yum!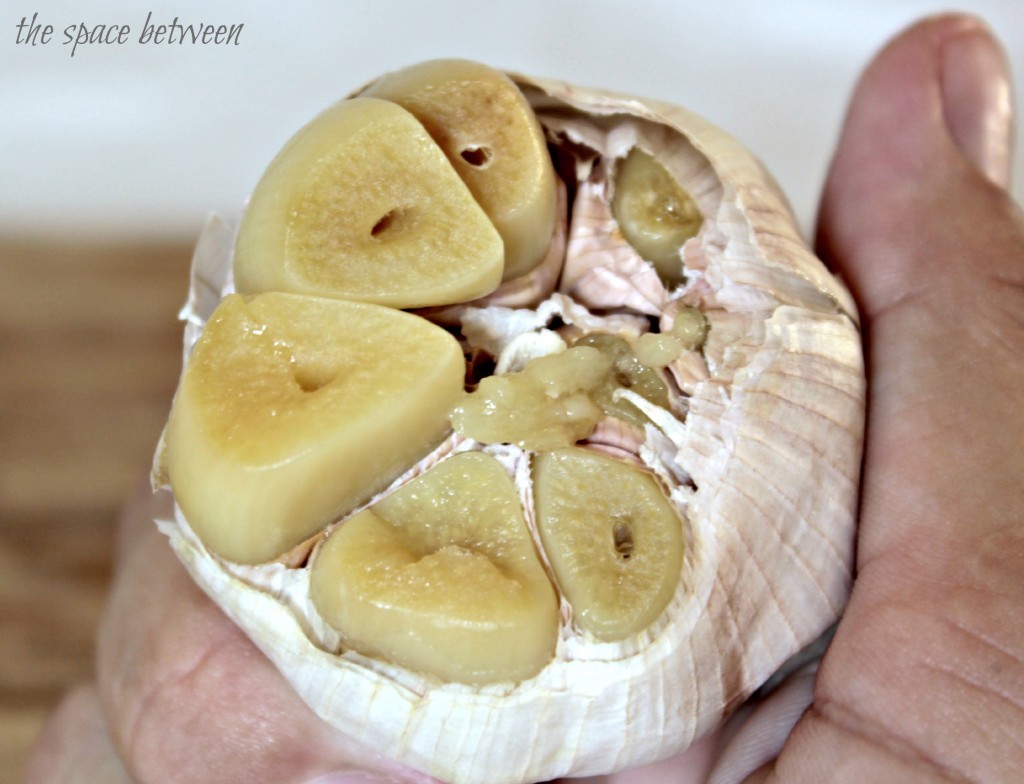 Then just dip your favorite hummus dipper, or spread on a sandwich and enjoy!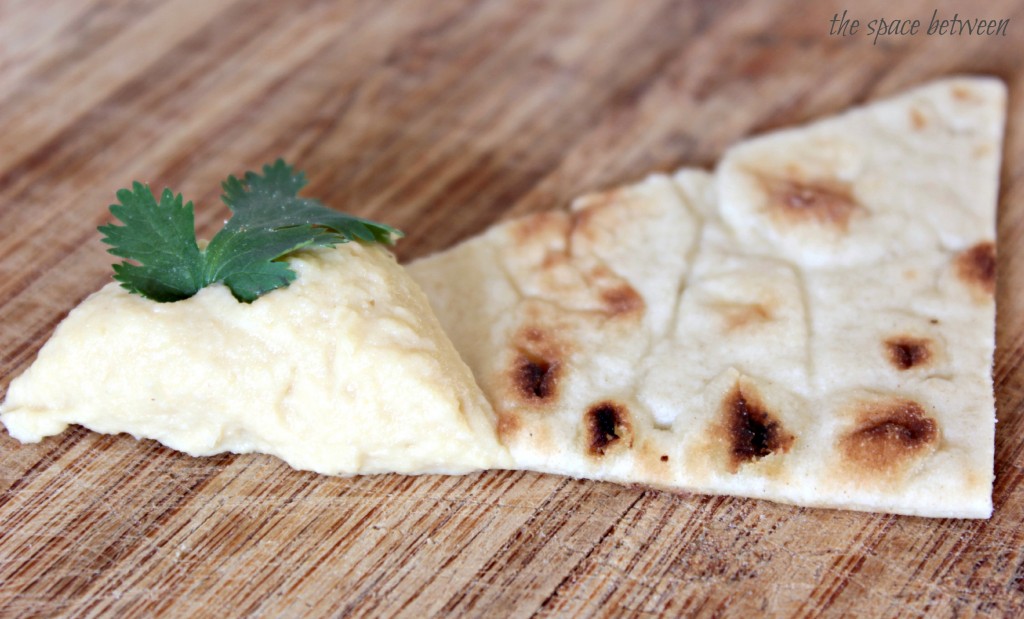 Easy enough, right?!?!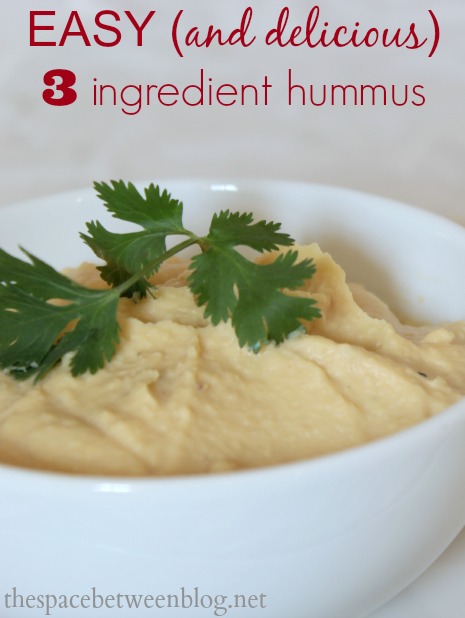 And I want to get you in the loop … I have been spending one day a week with my friend Suzie walking around different neighborhoods here in Curacao.  SO fun!!!
I've been trying to post one picture a day on our Facebook page, so if you're not already a fan, please click here to head on over. My photography is definitely a work in progress, kind of like my cooking, but it sure is fun getting to know my new Canon 60D … and areas of Curacao I hadn't yet been.
And tell me … do you have any go-to 3 ingredient recipes?  Think true hummus requires tahini or at least some sesame seeds?  LOVE roasted garlic as much as I do?
And … if you're looking for a way to get ALL things related to your home in order (projects, maintenance, budgets, etc) check out the awesome online resource Homezada.  It's FREE!!
*contains an affiliate link