Ok, so the song actually goes …
 … "Now I'm falling in love as she's walking away" …
But it was really all I could think of when I took this picture.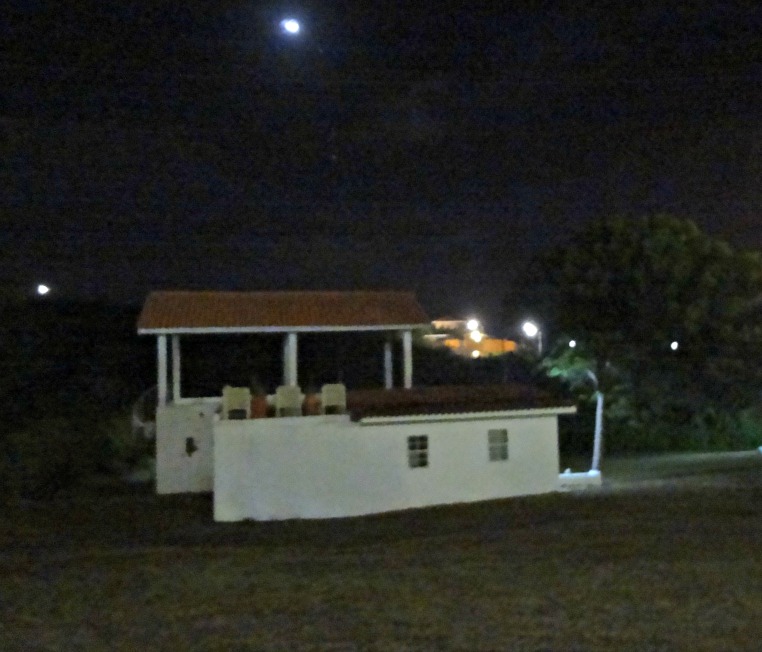 This is the last view I had of our humble Curacao abode as we were walking out of the yard at the house in Curacao and packing up the taxi to head to the airport.
And all I could think of was this Zac Brown Band song.
And all I could feel is that I'm totally "falling in love as she's walking away".
In love with the experience we had on the island of Curacao.  Even getting caught in a downpour while on one of my last lunches with my friend Liz.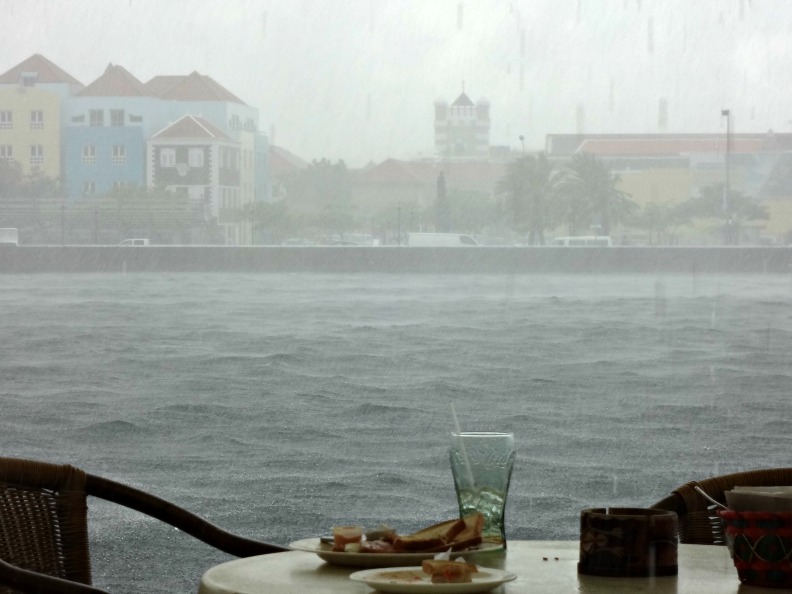 In love with having friends … I might be worrying a little about the making new friends aspect of the move right now.  :/
In love with the fact that we had an experience living on the island of Curacao.
That we took the time to travel the area and farther south to many places we had always talked about going.  Like Argentina, Chile, Dominican Republic, Colombia and Costa Rica.
In love with my husband.  Like seriously, madly, dizzy-in-the-head in love with that man.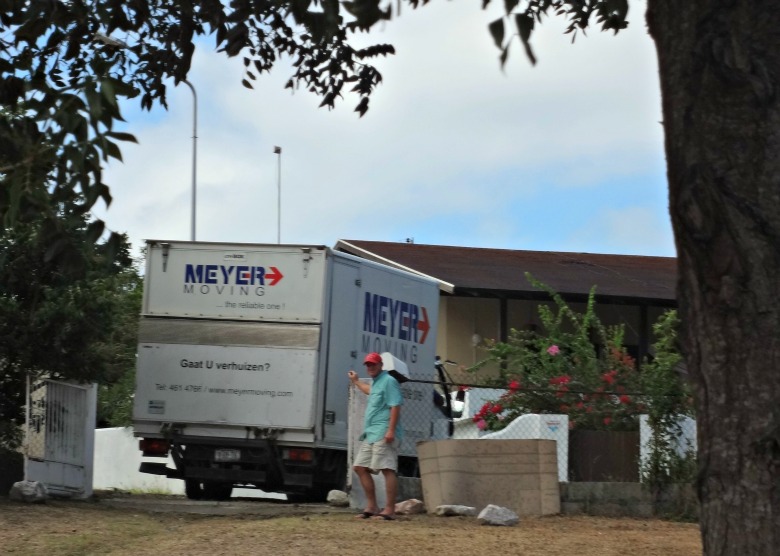 In love with our ability to pack up and ship out with smiles on our faces, love in our hearts and a hefty supply of humor.  And know we're only headed to bigger and better things.  And fun new adventures.  And exciting new experiences.  Not that the girls would have considered the whole airport thing an 'exciting new experience'.  #sorrygirls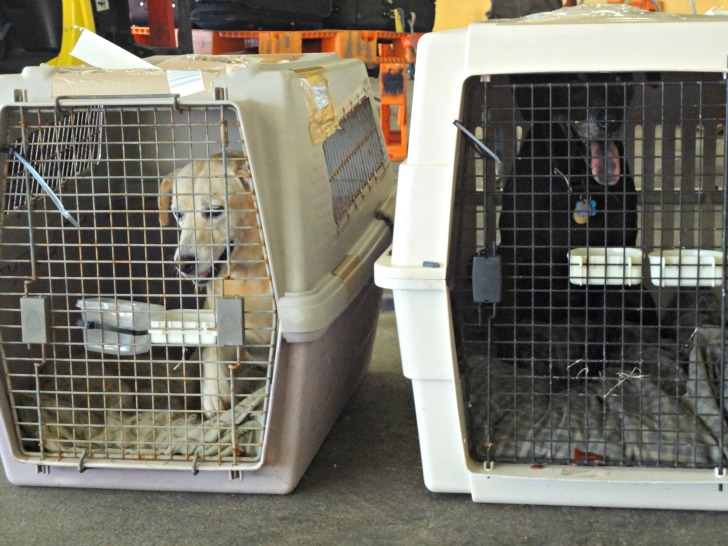 And challenges.  And obstacles.
How will I make new friends?
What will I do?
Will people like me?
Ack!  Ok, so I'm not totally in love with that part.
But this whole whirlwind of a moving process has just filled me with such a sense of peace.  We don't ever know what's coming.  We can only make the most of every space we're in, when we're in it.  I'm in love with Curacao.  I'm in love with the idea of Key West. And I'm in love with the space between … the space we are in right now.
Marley … notsomuch.  This picture was the best case of luck but pretty much sums up how Marley has been reacting to all of this change.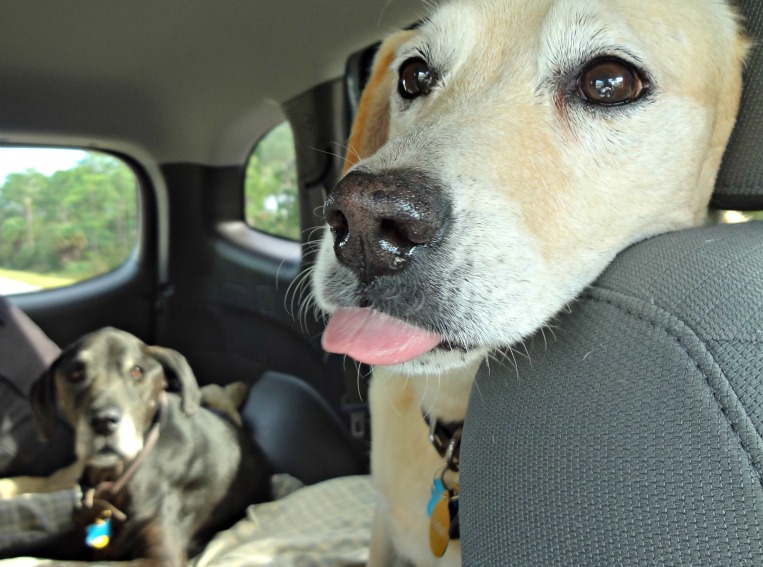 I hope you are finding peace in your space today.  That's all I really wanted to say.  🙂
And if you want to read about the moving journey so far you can read about us getting on the road again, getting our move on how we how we fly with 2 dogs.

And I have a new obsession … it's called Instagram … and I. Am. Addicted.  🙂  We're exploring Key West.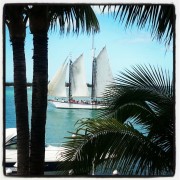 Admiring the view.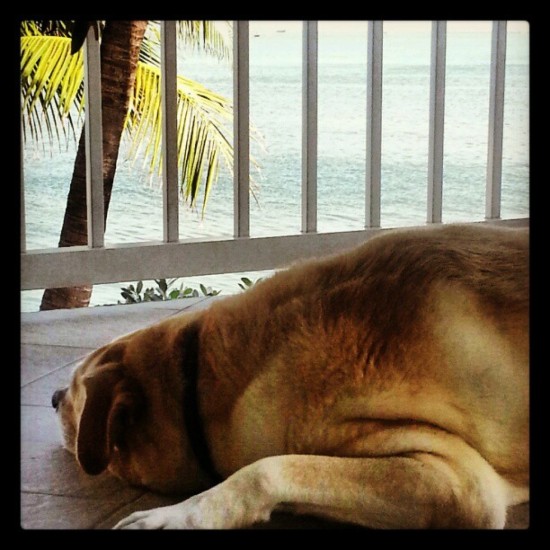 And gettin' ready for the game.  Go Patriots!