Hey hey!  Happy Monday.
Most of you in the states are probably off today, right?  Hard to believe how easy it is to get out of touch with holiday schedules.  I don't even know if today is a holiday here in Curacao.
Oblivious much.  :/
Anyway, it seems like a good day to review all that was the month of March, with some new stuff mixed in for fun.  For me, it was one of those months where I feel like I didn't actually finish much.  I worked on a lot, was a bit all over the board…but let's see what was actually done, shall we?
We started off with a fun journey to determine …
I shared some of my thoughts on it here and then we asked you all to share your thoughts here.  I will share a BRAND NEW blog goal at the end of this post, too.  (Like I said, new stuff mixed in for fun.)  🙂
I actually spent a few posts talking about some of our spaces.  And since then I've played around with updating the
our space
page on this here blog.  You know, for those times you just want to sit and point and laugh at my expense.  😉
And, so I can reminisce a bit about some spaces that I love, here are a couple shots of some of the spaces I haven't yet shared.
Some land in Cali on a wintery day.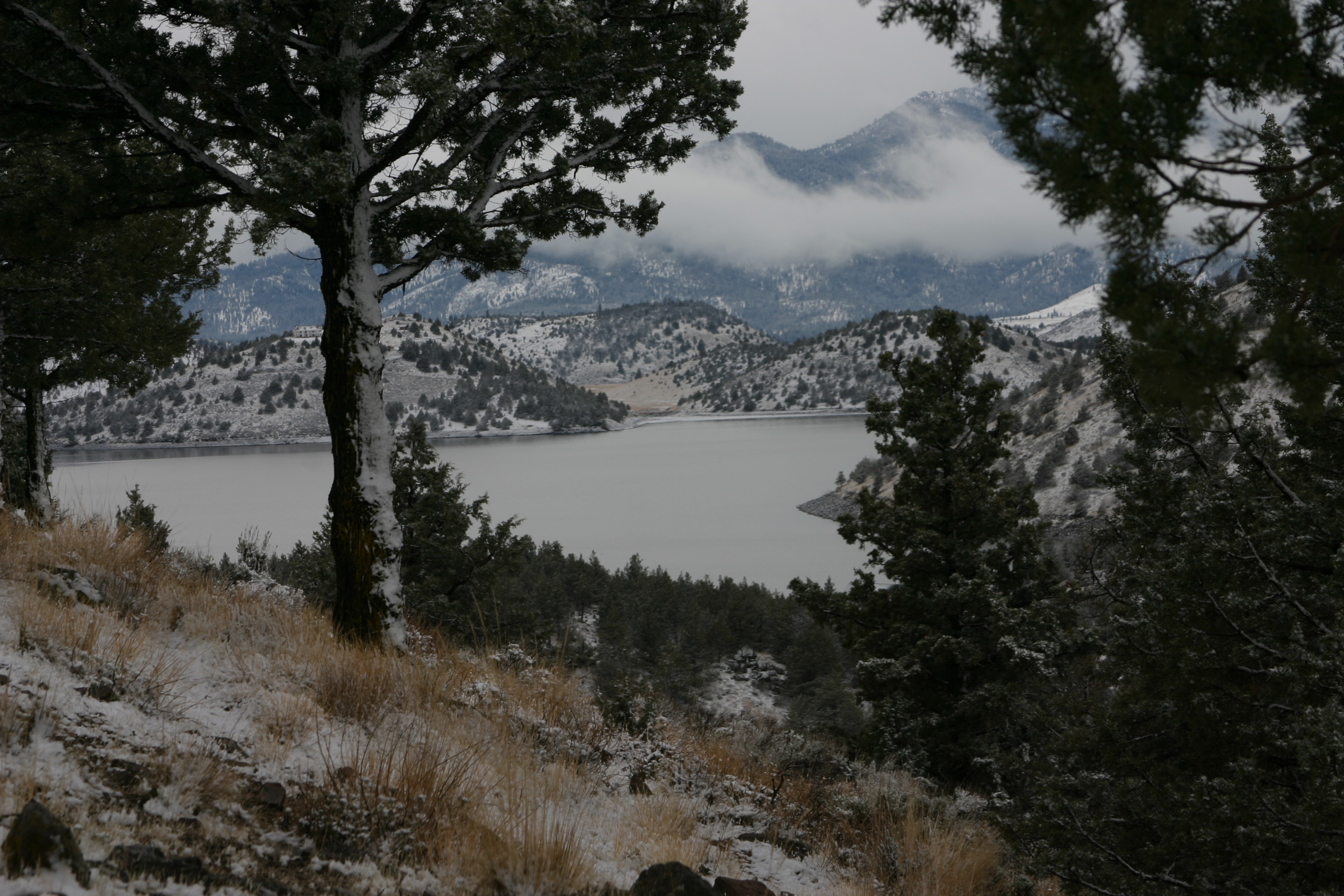 And a three tier deck with built in fire pit and seating in Indy.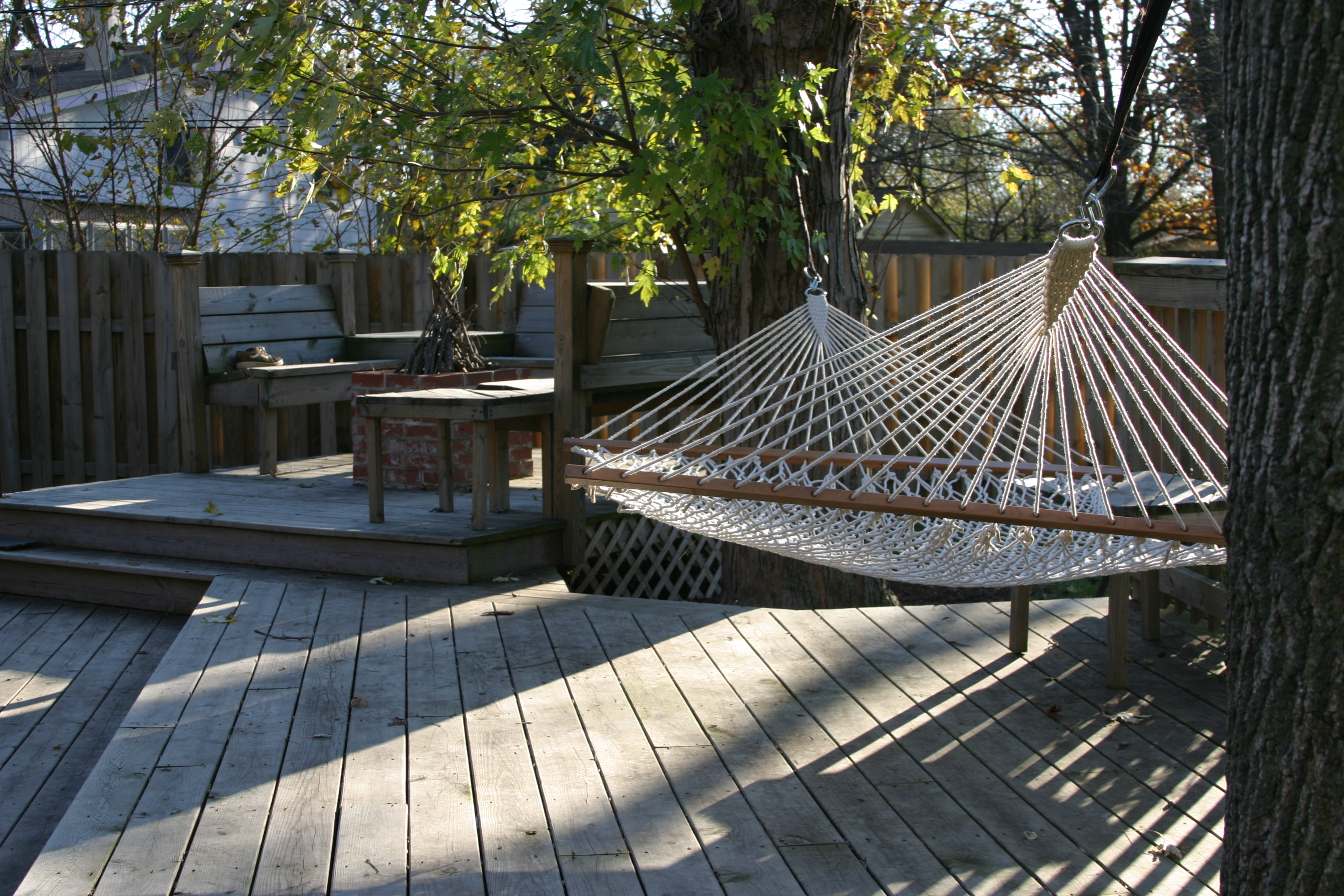 Then we had the big
Mission:

Possible
launch.  You remember the one.  The one where we introduced our new
themed link party schedule for the Last Tuesday of every other month
.  I'm sporting the button in my sidebar, but if you still need to grab one for your site to post as a friendly reminder, here you go.  
The Great Outdoors
is next … I'm already working on a little somethin', somethin' to spruce up part of our outdoor living space.  And I'm not working on it quite fast enough according to the other resident of this household.  He better be careful or I'll
stencil numbers
all over it.  😉
Then I participated in a fun little game of
blog tag
.  Not too many who I tagged chose to participate…ummmm, well actually only one who I know about did.  I always knew Amy from
Buffalo Roam
was my favorite.  😉
But I can't blame anyone, because in March the very sweet Marilyn from 4 You With Love kindly bestowed upon this little space the Versatile Blogger Award and the always inspiring Heidi Milton said some of the kindest words about me and this here blog that I ever did hear when she gave us the Liebster Award.  I'm still smiling…at the realization I'm not nearly as cute in person as I can make myself appear from a far off photograph.  🙂
And I didn't really do anything with these lovely awards other than have a celebratory cocktail every day.  But I sure do appreciate the recognition.  Thanks so much ladies!!
Then I posted about a few It's a Cinch projects I did to go along with our theme for the March Last Tuesday party…and I posted some cinchy inspiration ideas from a couple of blogs I love.
For all kinds of easy peasy project ideas you can always refer to the links at our It's a Cinch party, which happened to be the same day I shared a super simple spring wreath I made.
One of my all time favorite projects was announced when I was on a little family vacation, the Pass It On Project.  An idea to pass along some kindness just for the sake of it.
I've been linking up to everyone I know who is participating so you all can follow all of the kindness.  Just refer back to my post and you can see what everybody has been making and sending.  And if you know of anyone I haven't linked up please just let me know.  I definitely don't want to leave anyone out.  🙂
Oh, and you may have noticed this fun little button in my sidebar, but my canvas dog silhouettes (the post that keeps on posting) were selected as a finalist for consideration for a feature in Cottages and Bungalows magazine!  Squeal!  Sorry for all of the yelling but that is Crazy Exciting!
No, we didn't win, but my new blog goal is to be some-way-or-another featured in some sort of magazine.  I mean seriously, how frickin' cool would that be?!?  Well, as of yet I wouldn't know how cool, but I sure hope to find out.  🙂
In the meantime I'm off to have more celebratory cocktails … it is after all a holiday … isn't it?  🙂
And … just a friendly reminder that these months in minutes can be easily accessed from the stamp like buttons appropriately named by month right. over. there. ———————————–>