Is it me or was it just the beginning of the new year like yesterday?  And now it's May.  Next thing you know we'll be decorating for the holidays already.
This coming from the girl who keeps her driftwood tree out all year.  🙂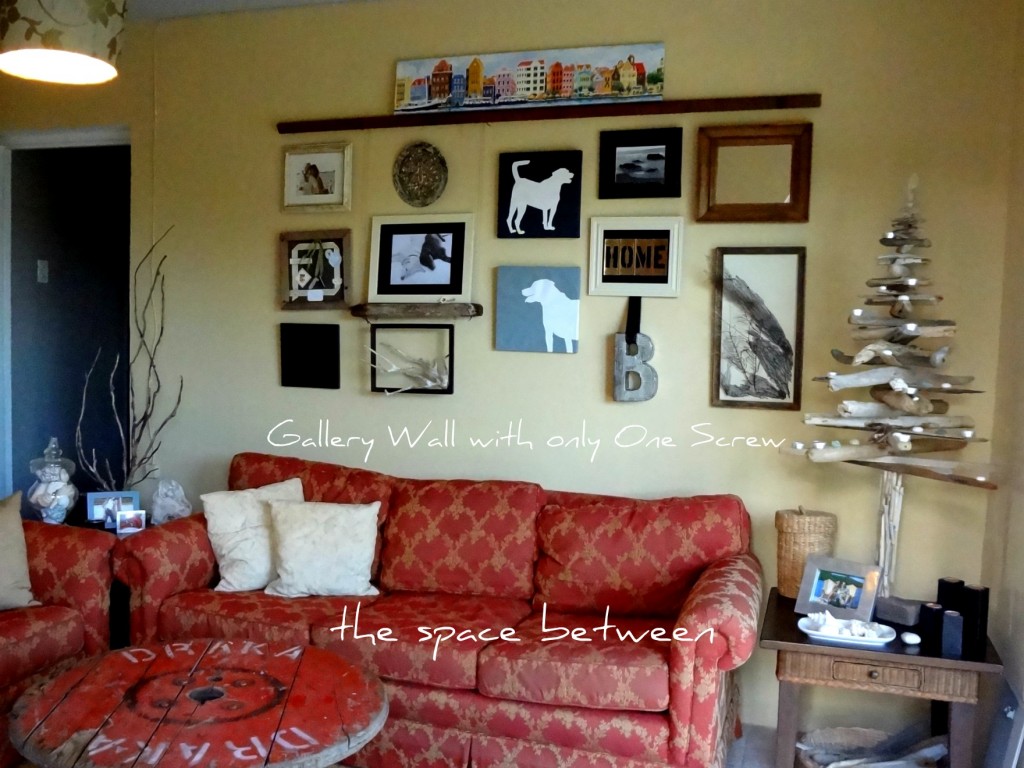 So, to keep things in check, let's take a look back at the month that was April 2012 to put everything we did in one handy spot and highlight a few new things just to keep it fresh.  Don't forget that you can access each month in minutes by clicking on the stamp like buttons in the right sidebar for a quick recap of what we've done each month.
I've gotta chuckle that we started April with the file cabinet makeover.  Which was supposed to be a file organization makeover. And, as of yesterday, I still have a desk covered in papers that need filing.  #justcallmeefficient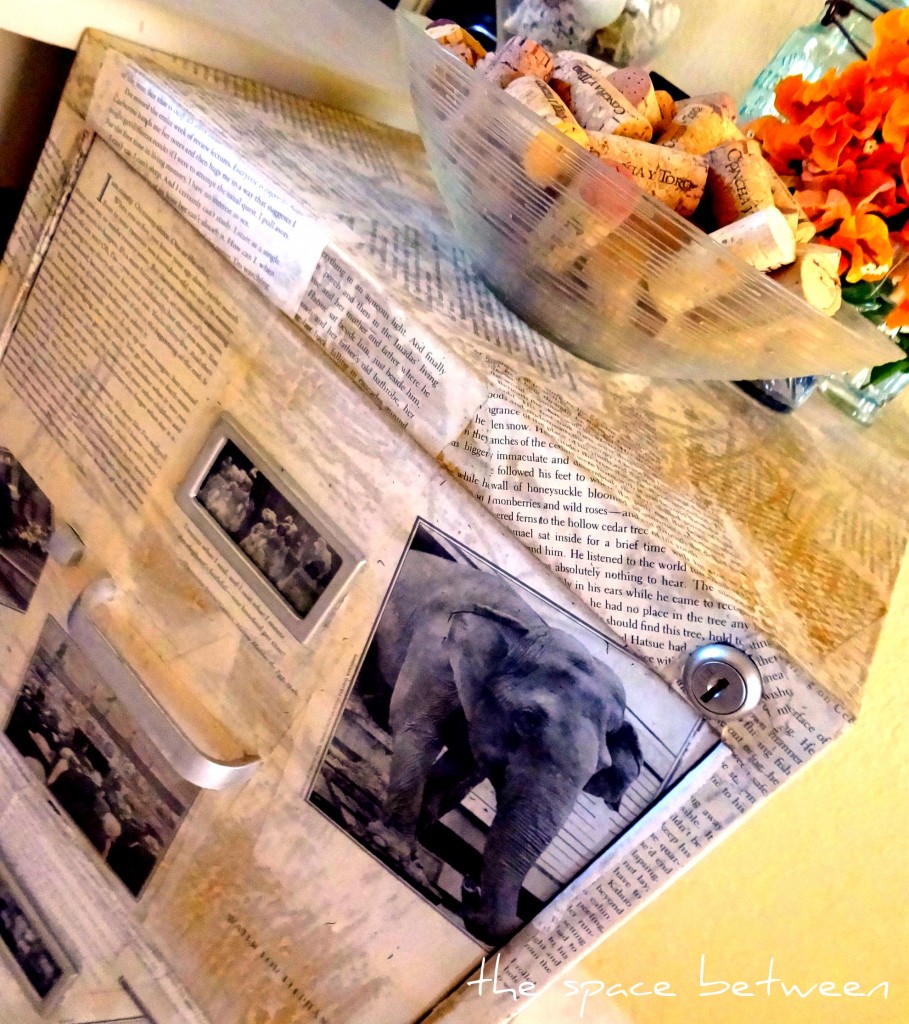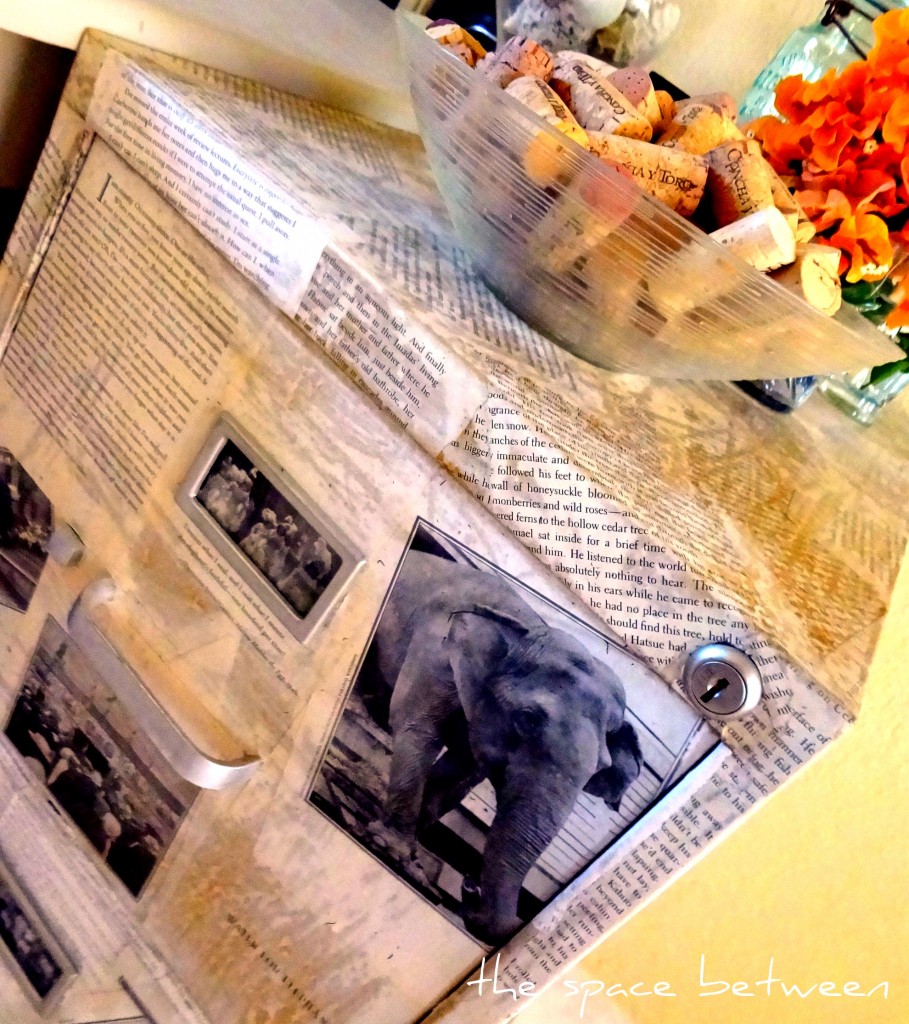 Update:  The filing has. been. tackled.  Finally!
I carried on the office organization by taking a few empty glass jars and turning them into organizers for my desk using some sand and sea glass.  And after being inspired by the drip glazed lamps my friend Kelly found at a recent yard sale I tried a different approach … but they're currently a hot mess work in progress.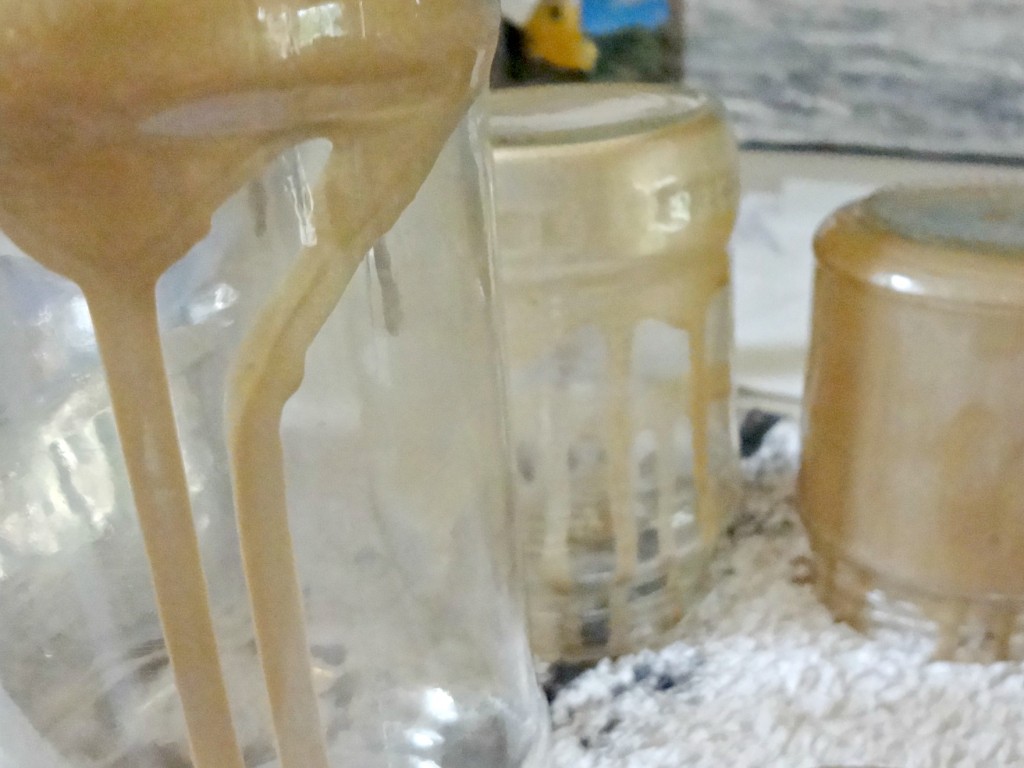 My little pursuit of organization spilled over into the kitchen with the pallet storage crate.  I do heart a free, functional project.  🙂
And apparently you all do too, because this project has been a hit!  Thank you!! so much to everyone who has pinned, shared on facebook and otherwise shouted out about this project!!!  I sincerely appreciate you all!  And to those who haven't, I've added the Pin It button right here for easy access, onlyifyouwantto, pretty please.  😉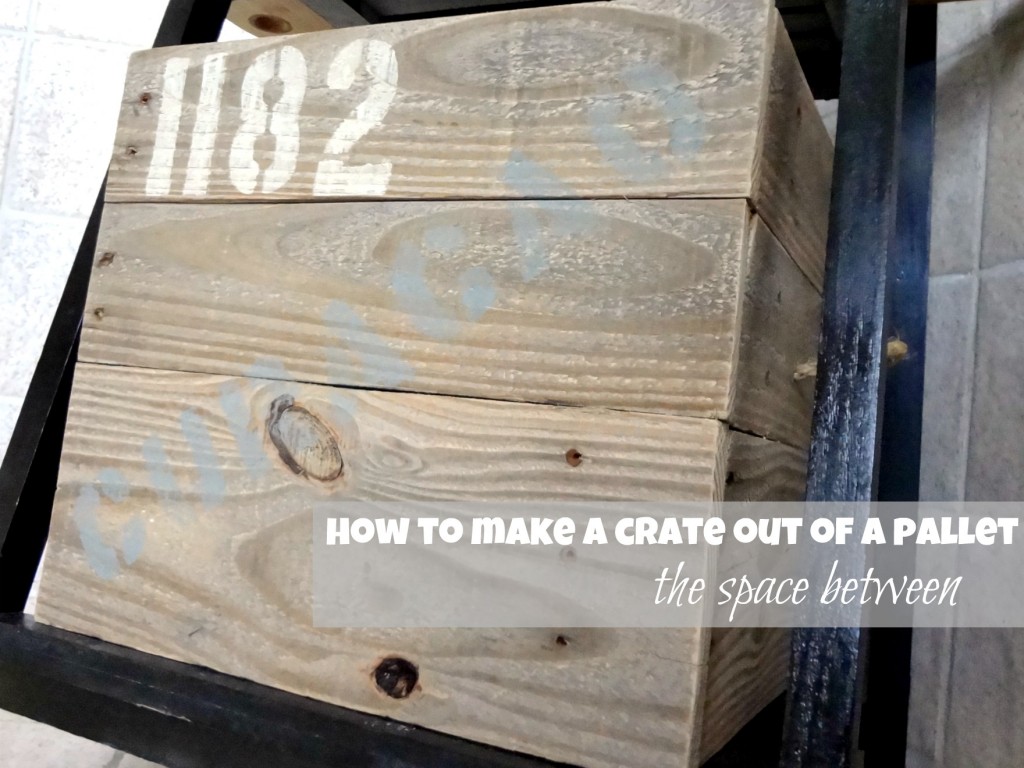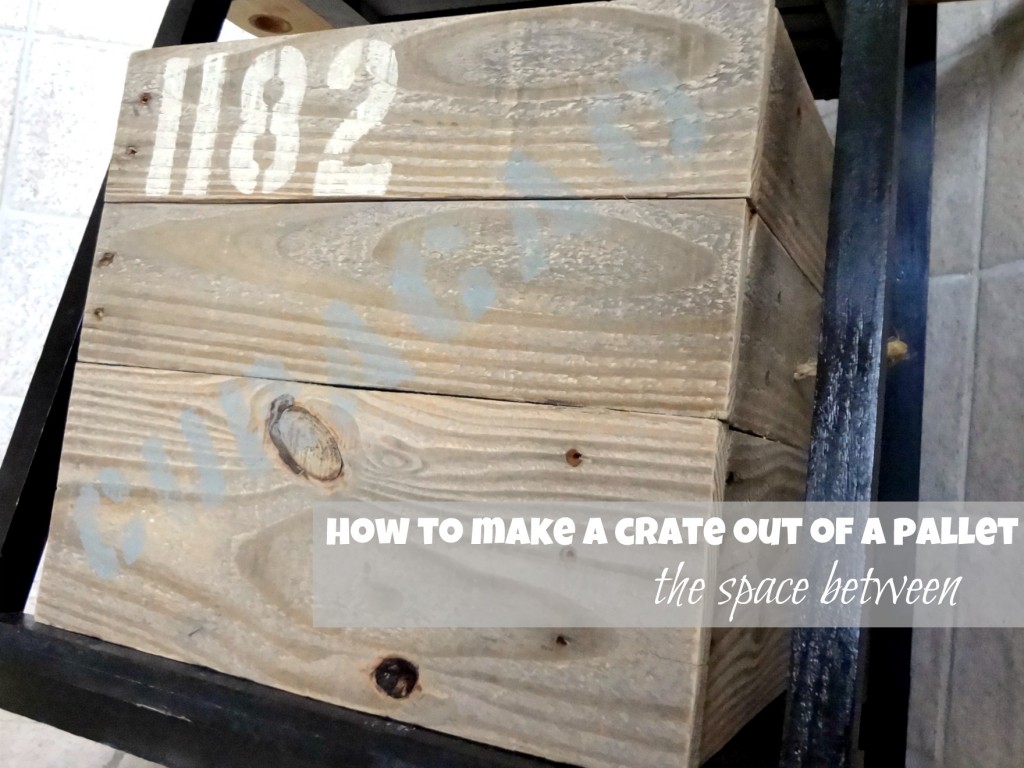 And I tried in vain to help my husband with a little organization as well with a $2 time saver.  I'm happy to report it is very slowly catching on.  And with that upgrade I only have a couple of sheets and a pair of mirrors yet to be upgraded from all of my Goodwill finds in January.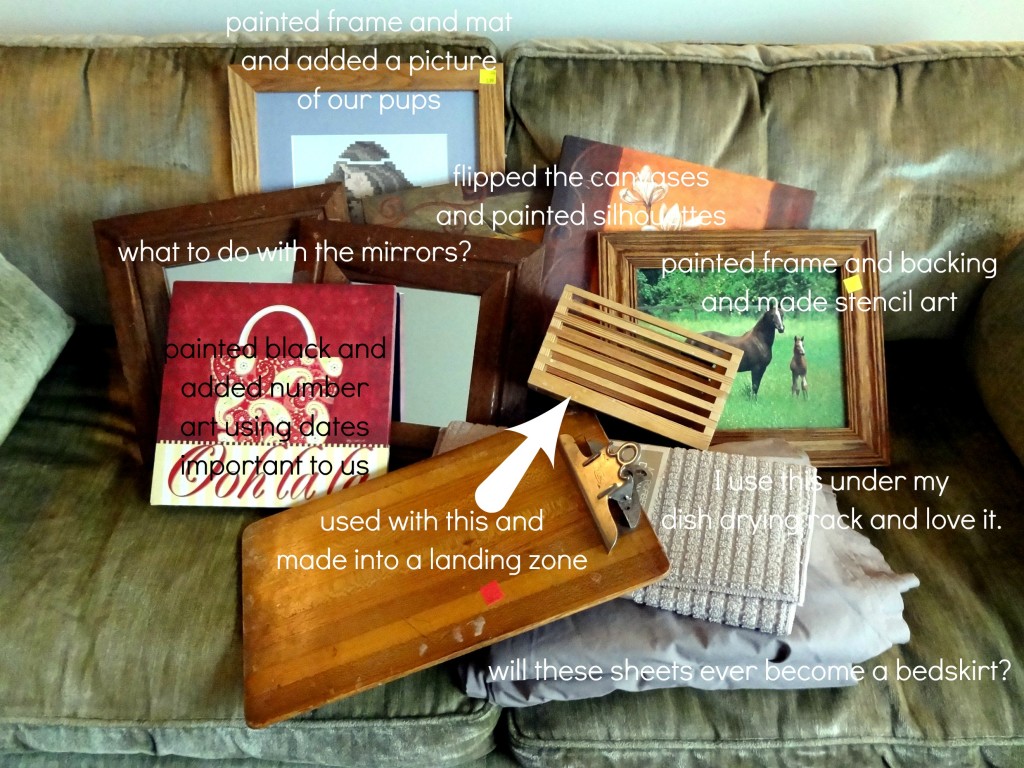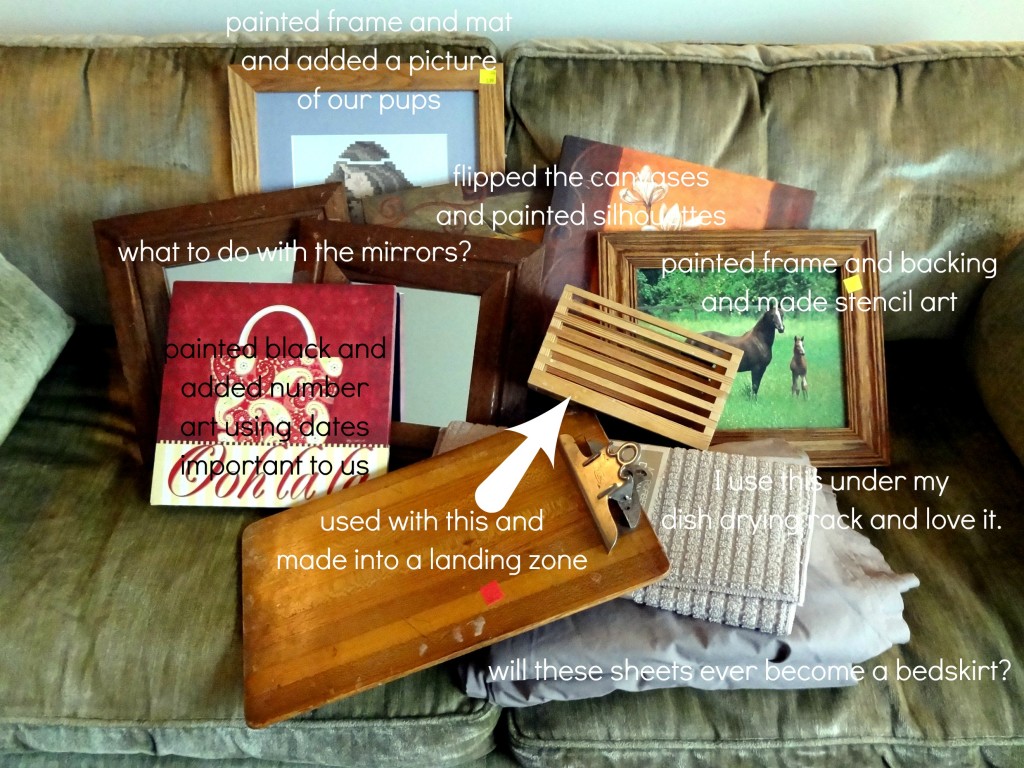 What has DEFINITELY caught on is my master listing machine.  What happens when someone who has quite an affinity for lists finds a door in a dumpster?  Well, it becomes a message board, of course.  The chalkboard has become a bit of a blog to-do list while the dry erase board is more of a personal to-do list.
And I'm slowly but surely adding corks to my cork board where I think I'll be tacking project and post idea lists.  And hopefully after I tack the lists of ideas I will actually tackle the projects.  We'll see about that.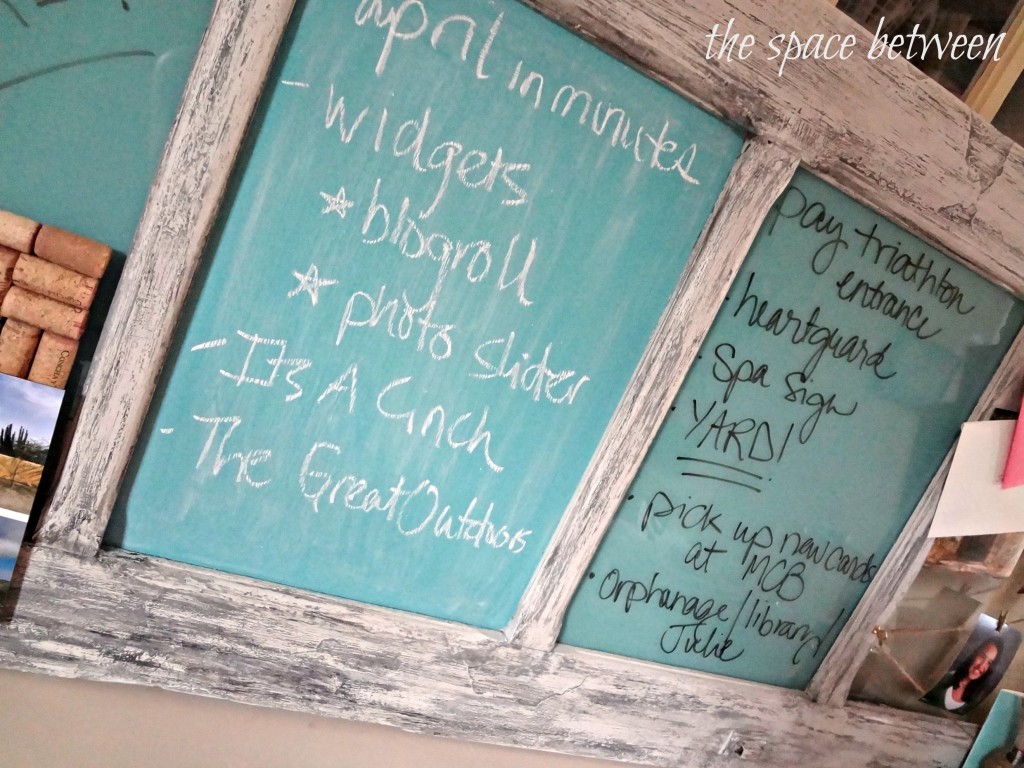 I also shared a story about my Caribbean garden that wasn't, admitted my ignorance regarding Etsy and had a couple of fun guest posting opportunities.  First, at View Along the Way while Kelly enjoys her new bundle of joy and then at my favorite showoffs, Roeshel's.  Thank you ladies so much for the opportunities!!
And this month in the foto friday series I showed you where we walk, spent a day at the Hyatt Regency Curacao, took a walk around the 'hood and then we enjoyed a Curacao staycation complete with hiking, cliff jumping and a little relaxing.  Thank you to everyone who continues to express your gratitude for the foto friday series.  It is a fun way to share a little bit of island life with you all.
If you're a fan of the space between facebook page then you already know I tackled a long-awaited project over the weekend that I first shared the idea for it here.  Here's a sneak peek, all the deets to come on Thursday.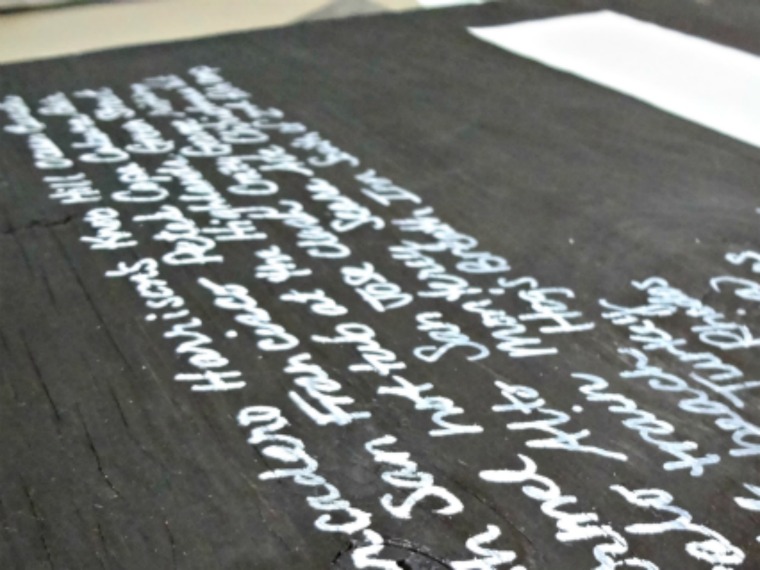 What a fun month it was.  I hope you think so too.  If you have another minute, you can also check out March, February and January to get caught up on the whole year so far.  🙂
I'd love to hear your favorites and least favorites from what we've done.  Have a project you love, hate, or have made 100 times better than mine?  Want to just leave an encouraging comment because you know it will make my day?  😉
And, I am totally honored that the super sweet and über talented Kim from Too Much Time on my Hands is featuring me today!!  She is a fan of our pallet storage crate and said she was going to pick out a couple of other projects she liked to highlight, I can't wait to see her other favorites, stop on over to check them out for yourselves.  Thank you so much Kim!
Enjoy your space today.